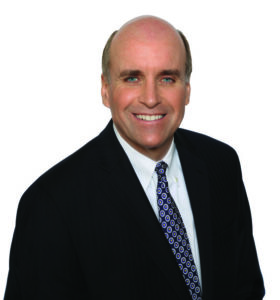 For almost two months during the second quarter of 2020, our housing markets were severely impacted as the pandemic shut down the economy and residential real estate transactions nearly ground to a halt. In light of the substantial declines we experienced throughout much of the second quarter, it is all the more remarkable how dramatically sales eclipsed those of 2019 by the end of the third.
In our second quarter report, we observed an interval of seven weeks, from April 1 to May 22, during which properties under contract starkly decreased compared to the same time the prior year. Following this period of inactivity, pandemic-related restrictions were eased in our region of the country, and a level of buyer demand was unleashed unlike any we've ever seen. From May 23 through the rest of the quarter, properties went into contract at a pace that surpassed all projections.
This trend persisted unabated through the third quarter. Residential contracts surged to unprecedented heights in July, August and September in every territory we serve. To illustrate, we compiled for this report pending sales data for the last 60 days of the quarter. In Westchester County, single family contracts increased by 82% in units and 110% in dollar volume versus the same 60-day timeframe in 2019. Fairfield County saw similar growth, with contracts increasing by 79% in units and 117% in dollar volume. The Connecticut Shoreline, encompassing New Haven, Middlesex and New London counties, witnessed contract increases of 31% in units and 62% in volume, while the Farmington Valley region of Hartford County saw increases of 19% in units and 30% in volume. Litchfield County's contract increases saw units up by 46% and volume by 87%, and Berkshire County's property contracts also increased significantly, with units up by 35% and volume by 75%. For perspective, a positive year might see pending sales ticking up by percentages in the single to low double digits. These figures are well beyond record increases.
Since contracts forecast closings still to come, it makes sense that we would see the upswell in pending sales before the flood of closed sales we expect to follow. Westchester County was subject to the latest reopening of our markets, as well as the greatest restrictions on showing houses among all our territories during the lockdown period, so it remains the one market we serve where closings still trail well behind pending sales. Year to date, unit sales across the county have lagged behind the first three quarters of 2019 by 4%. But units inched up in the third quarter by 5% versus the same quarter last year, even as quarterly dollar volume leaped ahead by 20% with more higher priced properties transacting, bringing the full year to date volume up by 5% versus the first three quarters of 2019.
Elsewhere, the floodgates have opened. Everywhere, dollar volume increases are higher than unit sales, pointing to more sales at higher prices. In Fairfield County, quarterly unit sales and dollar volume increased by 43% and 82%, respectively, sending year to date units ahead by 17% and volume by 40%. The Shoreline witnessed quarterly increases of 18% in units and 39% in volume, bringing year to date unit sales up by 3% and volume by 12%. The Farmington Valley found unit sales climbing ahead by 16% and volume by 20% this quarter, with year to date unit sales now standing ahead of 2019 by 10% and volume by 12%. In Litchfield County, quarterly unit sales increased by 32% and volume by an astounding 95%, as year to date, units increased by 16% and volume by 51%. Berkshire County unit sales rose by 26% and volume by an incredible 70% for the quarter, while year to date, units are ahead of 2019 by 9% and volume by 34%. Across all markets, we saw a rise in 12-month median selling prices, which increased by 3% in the Farmington Valley, 5% in Westchester County, 7% in the Shoreline region, 9% in Berkshire County, 12% in Fairfield County and 15% in Litchfield County. Given all this information, it does not feel hyperbolic to say we have never seen a market like this one.
There are multiple reasons for the unrivaled sales surge, but we believe the primary driver is the New York City effect. As we noted in our last report, New Yorkers are relocating from the city to the suburbs in droves as the pandemic continues. In our second quarter report, we analyzed factors that may be motivating New Yorkers to move from the city, and that analysis bears repeating here.
Understanding the density of population in New York versus the suburbs is key. With 8.4 million residents, New York City has a population of 27,000 people per square mile, tight quarters with social distancing in effect. But Westchester County has only 967,000 people living at a density of 1,900 per square mile, Fairfield County has 943,000 people at 1,467 per square mile, and Litchfield County has 180,000 people at 206 per square mile. In the face of the pandemic, New Yorkers are seeking to move to less populous areas. Yet availability of housing is vastly different in our markets versus the city. There are 3.5 million total housing units in New York City, but in Westchester County we have only 377,000, in Fairfield County 375,000, and in Litchfield County 88,000. Inevitably, demand for properties has far exceeded the supply, and this phenomenon has rapidly flipped us into a seller's market.
Other factors prompting New Yorkers to move include uncertainty surrounding future hybrid school schedules and potential closures as well as the increase in remote working. There is also an element of ongoing unrest. A Bloomberg article dated August 14 cites a recent spike in crime including shootings and murders as an additional reason many city residents are leaving.
We believe this movement from New York City will continue to drive unparalleled demand in our markets for the foreseeable future. For the moment, this aspect outweighs the more traditional economic indicators we've looked to in the past to gauge the health of real estate, such as consumer confidence, interest rates, unemployment, the stock market and GDP. We stated in our last report that these traditional factors are not reliable indicators in the current environment, considering the once-in-a-lifetime impact of the pandemic. Yet they are still worth a look.
Consumer confidence in particular has made a notable comeback. Back in March, consumer confidence remained high at 120 (1985=100) according to the Conference Board Consumer Confidence Index, reflecting a trend of continuously elevated levels observed over a number of consecutive quarters. As the coronavirus crisis took hold, consumer confidence fell drastically, and remained low over the next several months, decreasing to 86.3 in August. But in a promising sign, September saw the largest rebound in 17 years, as consumer confidence jumped to 101.8. Other signals are positive as well. Interest rates are lower than ever, and unemployment, while still much higher than pre-pandemic levels, has started to decline. The stock market has made a significant recovery, and economic analysts are projecting a potentially record-breaking GDP rebound in the third quarter. All of these points leave us feeling bullish looking ahead to the rest of the year and beyond.
I hope you find this report informative and invite you to contact one of our sales associates at any time if we can help you with your real estate needs.
Paul E. Breunich
President and Chief Executive Officer
William Pitt – Julia B. Fee Sotheby's International Realty