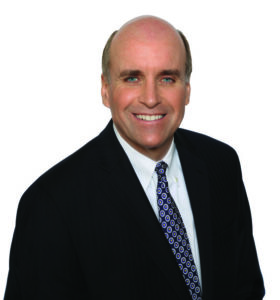 These are unprecedented times. With the first quarter of 2020 having come to a close, we would normally use this space to analyze the market dynamics of the past three months, and indications of where we are headed. But considering the dramatic impact of COVID-19 throughout the world, the real estate market's performance in the first quarter is not the story we are focused on right now.
We would be remiss not to at least acknowledge for the historical record that it was a robust quarter. Coming off a strong back half of 2019, all of the areas where we do business witnessed significant gains over the same time the prior year, with closed unit sales and dollar volume experiencing notable increases across the board. The following pages detail key first quarter metrics for each of the regions and communities we serve.
But the world we live in has fundamentally changed, beginning in the final weeks of the quarter. We have tried to provide useful information in this report where we can to show our readers what those weeks were like. As you read through the Connecticut sections of this report, you'll note that for each week in March we've provided statistics on new properties hitting the market, closed transactions, withdrawn listings and more. By drilling down to this level of detail for the period in which the crisis took hold, we can better understand how supply and demand responded in real time. The numbers in fact leave us cautiously optimistic that demand remains strong, that people are still active in the market. In the Berkshires, Mass., only unit sales figures were available for each week in March, so we have included those. Accurate weekly numbers in Westchester County were not available, so we were not able to report this data for that region.
As of this publishing, the States of New York, Connecticut and Massachusetts have each deemed real estate transactions and related services essential businesses. Real estate can continue. We are serving the needs of our clients and customers while practicing social distancing, following CDC safety protocols, and reducing person to person contact to the greatest extent possible. Ways in which we can conduct business include communicating face-to-face via sophisticated video conferencing, offering on-demand virtual showing experiences to prospective purchasers, and completing each stage of the real estate process through our online transaction management system.
Based on these factors, as well as the continued activity demonstrated in those weekly charts from March, we are advising sellers that it makes sense to keep their properties listed right now. Demand has surged in the past nine months, and today, serious buyers are continuing their property searches from their homes. While some may be concerned about the Days on Market ticking upward on their homes as real estate transactions potentially slow down, we feel the increased exposure these properties will receive before a virtual audience at this moment in time should outweigh such concerns. The rental market too is receiving considerable attention as people temporarily leave cities for more secluded refuges, according to multiple news outlets.
Yet the future remains uncertain. Lawrence Yun, Chief Economist with the National Association of Realtors, has suggested the likelihood of a healthy V-shaped economic recovery later in the year, pointing to the strength of the housing market prior to the pandemic. Yun also said that damage to the economy may be mitigated by the recently passed Coronavirus Aid, Relief and Economic Security (CARES) Act, which allocates $2 trillion to support impacted individuals and businesses and contains provisions related to the real estate industry. We are encouraged by his words as we head into the second quarter. We also understand that no one can say for sure what lies ahead.
I hope you find this report informative on what's happening in your market, and invite you to contact one of our sales associates if we can help you with any of your own real estate needs.
Wishing you health and safety,
Paul E. Breunich
President and Chief Executive Officer
William Pitt – Julia B. Fee Sotheby's International Realty