Three of Connecticut's Thimble Islands are on the market. Jepson Island, Belden Island and Wheelers Island, each with their own house, beach and dock, are listed with Margaret Muir for a total of $5.3M. Scroll to explore each awe-inspiring property that comprise this exquisite offer.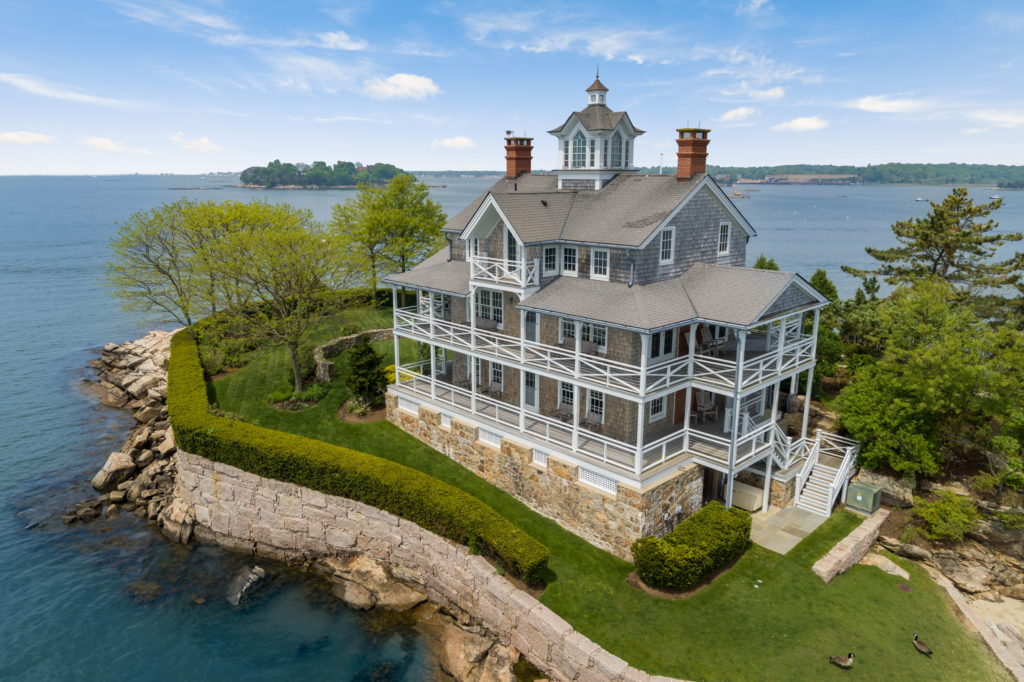 The .77-acre island is the site of an 8-bedroom Victorian home with two wrap-around porches and outdoor dining area.
The 4-bedroom cottage on Belden Island boasts two stone fireplaces, vintage wood floors and pristine landscaping.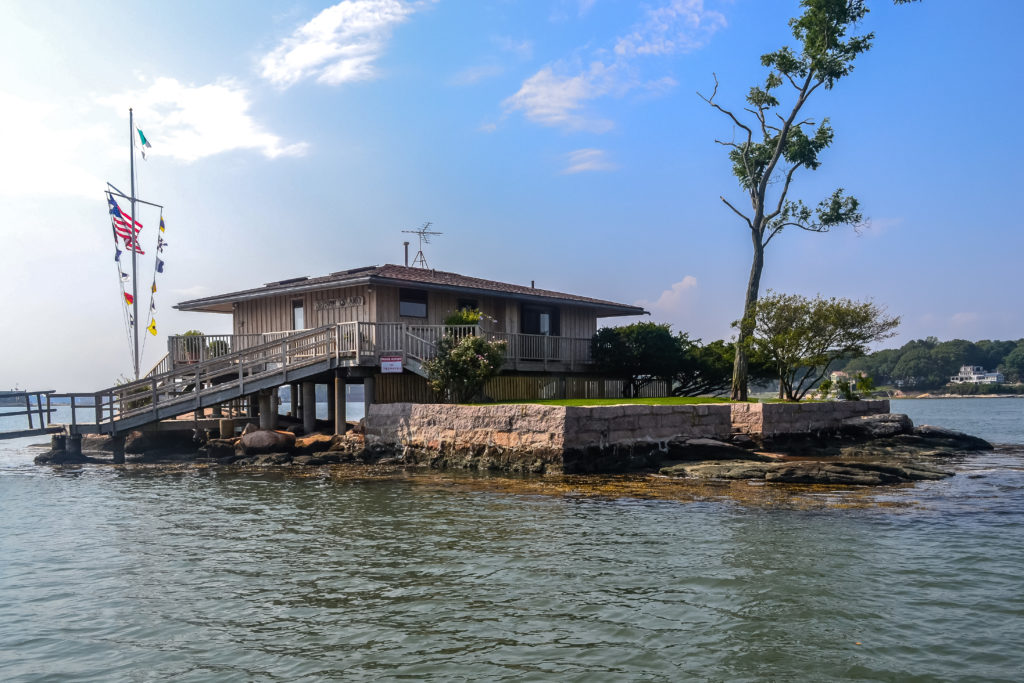 A two-bedroom contemporary home with natural materials, walls of glass and cathedral ceilings graces the 1-acre island.