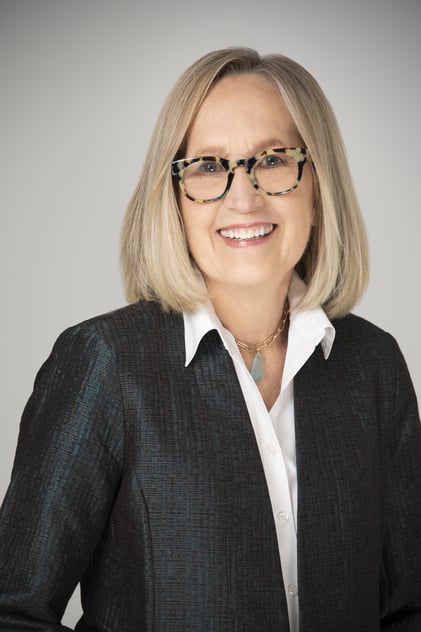 Margaret Muir
Real Estate Salesperson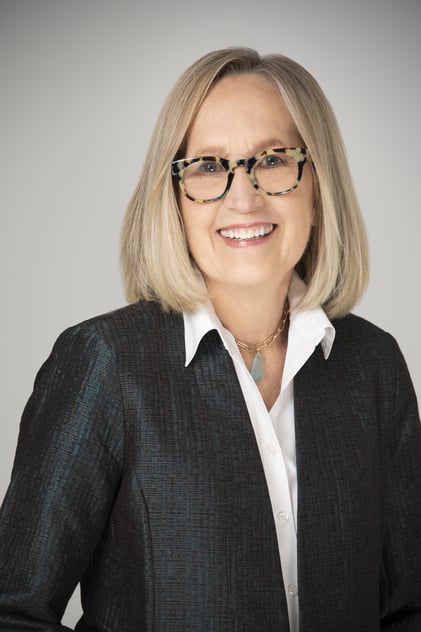 Madison
696 Boston Post Road
Madison, CT 06443
Margaret has achieved great success in her more than 30 years selling real estate on the Connecticut shoreline, her lifelong home. Specializing in waterfront and water area properties, she boasts incomparable knowledge that encompasses the unique qualities of each community, down to the history of the wonderful homes within them.
Her seasoned expertise has not only earned Margaret a discerning clientele seeking the most luxurious shoreline homes, but top achievements as the repeated #1 top producer in her office, and the #1 agent in the state company-wide five times in recent years. This experience, coupled with her ongoing affiliation with the premium Sotheby's brand, reach and resources, has kept her continuously a cut above in her field. Margaret was also the first agent to help open the highly successful William Pitt Sotheby's International office in Madison.
Whether working with a buyer from the local area or with one from across the world, Margaret provides an exceptional level of service and results. She is equally masterful at marketing sellers' homes to achieve optimal exposure and return on investments, thanks to her creative savvy and visual skills honed in a previous career in advertising and her love of photography. Margaret's excellence in the industry is proven by her esteemed reputation and supported by years of repeat clients and a multitude of award designations. Margaret has sold over $600,000,000 of shoreline realty for William Pitt Sotheby's since 2005.
In the News
How to Live the Remote Life on Your Own Private Island - MarketWatch
https://www.newhavenbiz.com/article/wheeler-island-in-thimbles-fetches-3m
Private Connecticut Island sells for just $2.9M (nypost.com)
https://www.wfsb.com/news/island-off-the-coast-of-branford-currently-for-sale/article_130e9698-17c9-11eb-bc43-9b8eaddf891c.html
READ

MORE

LESS
My Awards
Consistently ranked #1 for Shoreline Sales Dollar Volume Madison Brokerage
Consistently ranked in Top #15 Company Wide in sales Dollar Volume
2022 Recognized by REALTRENDS of America's best real estate professional's individual by sales volume in CT
Recipient Commercial Record's "Women of Fire"
Testimonials (12)
We had a terrific result and a fairly seamless process on the expedient sale of our Madison home. There was a vision to capitalize on the strengths of our home given the market and it worked perfectly--getting an offer well above our asking price in just one day and closing one month later. Daniel Fishman
Margaret Muir couldn't have been more helpful. She ironed out natural issues that arose and pleased everyone involved as the complex real estate transaction progressed. She is very professional, responsive, knowledgeable, personable, and attentive to details. She was a pleasure to work with and highly effective in finding us a buyer for our home. I would gladly recommend Margaret to my friends and know that they would be satisfied. Dick Anderson Richard & Linda Anderson
When we chose to look for property in Madison, CT, we were fortunate to have matched with Margaret, who spent a day showing us existing homes before we returned home to Montana. From that distance Margaret took our reservation for a new construction, then guided us for a year, posting photos to us, responding to questions related to the buildout, to community services, the economy, taxes…anything we asked about. She is responsive, smart, witty, gracious and most professional. I am exceedingly grateful. Dolores Bandow, Buyer
Margaret Muir is just the best realtor I have ever worked with and I have worked with six (on other properties). She is truly one of a kind. She would listen to me and my ideas, discuss them with me, offer suggestions and her thoughts - and we worked together on a successful sale. Definitely one of your super stars!!! Helen Maher
Great service Barry & Joan Shalov
From the moment I called William Pitt and Margaret Muir. I knew I had found the right agent. Professional, good listener, a Team in place. They immedialy put the plan to work. A stager came on board to rearrange the clutter that a 100 year family residence accumulates. Then the photographer with the drone shots. Our home never looked so good. Then the marketing Team put out the word and the listing. William Pitt's website draws views and the hits on our listing accelerated. The showings followed. But the real work was just beginning. Showing after showing, some lookers and some buyers. Margret's experience and love of the CT coastline came through to every buyer. It was hard letting go of a home that had been in the family for over 100 years. Margret and her Team made it a comfortable and rewarding experience. Douglas Curtiss
Margaret is amazing. She competently and kindly walked me through the sale of my beloved home from the photos, through difficulties presented by the buyers, through the punch list, through the pricing, and through the closing. Margaret's sense for the marketplace, her experience, and her deep network all lead to success in my view. Margaret helped me buy the home, was there for questions over the years, and then, when the time came, helped me sell it - all with aplomb. I can't thank Margaret enough. Margaret - if you read this - you're the best !!! Cynthia Meyn
3 words—The very best! Janet Lyons
Margaret Muir is an exceptional agent! Irene & Mark Kachur
I cannot speak for any of the other brokers, but Margaret Muir is exceptional in every way. Professional, Patient, Analytical and Understanding - but most of all, a wonderful and caring person. I wouldn't hesitate to use her again - actually, I am!!! Helen Maher
Margaret was very helpful. Even though we were just renting, she jumped on our application, saw us within an hour and we rented Immediately. We would highly recommend her. Helen and John. John Lee Helen Clark
Margaret was incredibly professional and helpful during the COVID-19 real estate challenge this spring. She helped me find a house that works really well for me and my family. I'm very grateful. Laura Ruhe
Margaret Muir in the News