Sotheby's International Realty® continues to broaden its global network, most recently to Argentina and The Netherlands, as well as Alabama and Idaho.  With these newly added affiliates, it's quite clear that our brand is on top in the world of luxury real estate, always looking for ways to expand and leave its stellar footprint across the globe.
With an already existing presence in Argentina, Sotheby's International Realty now offers a larger range of services throughout the country, furthering its focus on Buenos Aires to encompass the key markets of Puerto Madero, San Isidro, Mendoza, Salta and La Patagonia. While Ginevra Sotheby's International Realty plans to continue working with Adriana Massa Sotheby's International Realty to cater to the Buenos Aires market, these additional network expansions will open up doors for a number of prospective home buyers and sellers. "Argentina has an important position in the South American luxury market and this expansion provides a wider footprint in one of the most diverse countries in the world," said Philip White, president and chief executive officer of Sotheby's International Realty Affiliates LLC. 
Remaining in international territory, the brand also just signed a 25-year franchise agreement with Redres NL BV, extending the firm's presence into The Netherlands with the opening of Redres Sotheby's International Realty.  This company will operate in Amsterdam's residential market and other surrounding key Dutch areas. "The Netherlands have a growing luxury real estate market and it was the right time for our brand to have a presence within the country," commented White. With strong economic growth and a diverse international audience, The Netherlands present yet another thriving region in which to share our own thriving luxury real estate services.
Domestically, the firm has planted its roots in Idaho and, for the first time ever, the state of Alabama. Kaiser Real Estate Sales will now operate as Kaiser Sotheby's International Realty, serving Baldwin County and the greater Coastal Alabama region with two offices in Orange Beach and Gulf Shores. For over 35 years, the Kaiser real estate team has provided top-notch service throughout their beloved southern coastal community, and today holds no doubt that partnering with our brand will pave the way to an even brighter future. "Affiliating with Sotheby's International Realty provides us with a global audience and we are proud to showcase our coastal community to the world," said Leonard Kaiser, owner of the firm.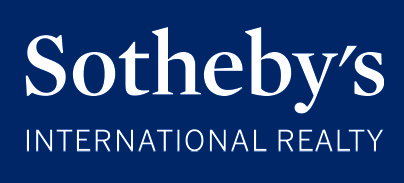 Out in Idaho, Sotheby's International Realty welcomes a third affiliate to the state, operating as Group One Sotheby's International Realty. This new addition to the network will service the markets of Meridian, Nampa, Star, as well as Boise and Eagle, where the original company, Group One, is based.  Owners Brad Barker and KaLinn Dishion are thrilled by this franchise, and eager to further their business with the "powerful boost" that is Sotheby's International Realty. "The elegance of the brand is undeniably attractive," said Barker. "Our affiliation with the Sotheby's International Realty network complements our ongoing commitment to excellence and we are excited to take this important step to better meet the needs of our clients."