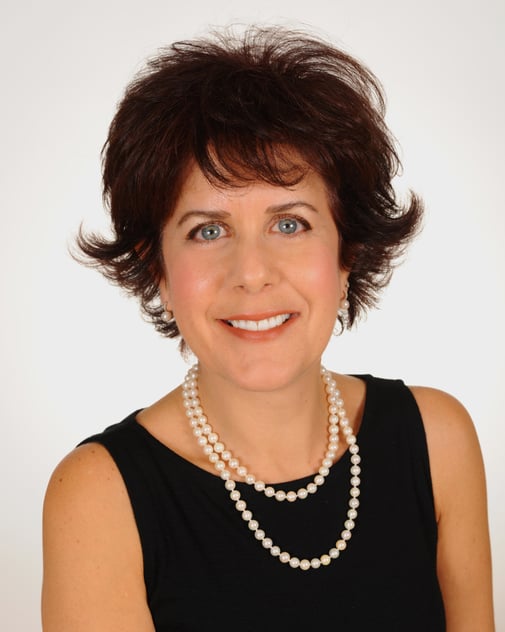 Barbara Sulcov
Licensed Real Estate Salesperson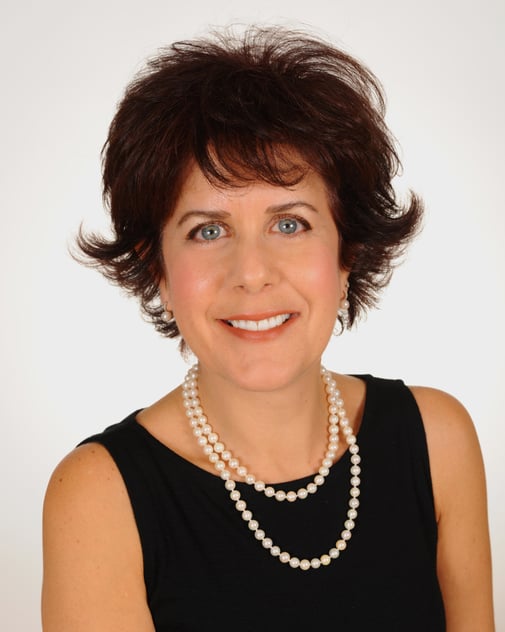 I left my exciting career as an Account Executive at the CBS Radio Networks to be a stay at home mom. After 17 years of raising my two daughters it was now time to go back to work. At age 50 I had to reinvent myself. I went to school, got my real estate license, and joined the world! I've been successfully helping people buy and sell the most important thing in their lives, a home.
I proudly joined the Scarsdale office of Julia B. Fee Sotheby's International Realty 13 years ago. Julia B. Fee has deep roots in Scarsdale dating back to the 1950's and Sotheby's is a global real estate company that has unsurpassed brand recognition. I love the unparalleled brand recognition of Sotheby's just the way I loved that of CBS.
Being in sales my whole life, I pride myself on my ability to negotiate a win/win real estate transaction. Most importantly I'm a good listener which allows me to quickly ascertain my client's needs. I have excellent follow through and good communication skills. One of my very first transactions was the sale of a co-op in Tuckahoe. In just a few years I have listed and sold 15units in that same building.

I am married and my two daughters graduated from Scarsdale High School. I enjoy cooking, dancing and swimming at the Scarsdale Pool. Most of all I love the proximity to New York City which is just a quick train ride away. Life is good in Westchester!

Please contact me with any of your real estate needs, I look forward to the opportunity of working with you.
READ

MORE

LESS
Born In

Bronx, New York

Lives In

Scarsdale, New York

Favorite Movie

Too Many to Name

Passion

Sales

Interests

Cooking & Golf

Favorite Lyric

Love the girl who holds the world in a paper cup Drink it up

Inspiration

Success

Can't Live Without

Laughter
READ

MORE

LESS
Agent Designations
Licensed Real Estate Salesperson
Testimonials (15)
Barbara was detail-oriented and goal-focused. She went above and beyond in helping us sell one home and buy a perfect other. We recommend her whole-heartedly! erik goluboff
Barbara was a joy to work with. She immediately recognized that we needed help to prepare our house for sale and helped us to dispose of unnecessary things. She made our house shine by opening the space and rearranging the furniture. Without her support we would not have been able to sell above asking, nor have had as positive an experience as it was. Barbara was always available when we had questions, she negotiated strongly and fairly . If we were still in the area and were we to sell again, we would look to Barbara as our agent. Linda Lurie
Working with Barbara was a very pleasant and stress free experience. She was ALWAYS available to answer our questions or alleviate our concerns. Barbara was right on with her recommended pricing of our home, and because of that our home received several offers and sold quickly. I would definitely ask for Barbara's help again should the need arise. Joy Micale and Ron Barr
Barbara was a pleasure to work with every step of the way. We first began working together in 2019. She has been detailed and very transparent every step of the way. In 2022 we closed on our home. We highly recommend Barbara; she is extremely knowledgeable in the Westchester realty market. Tatiana Forster
Barbara was the listing agent for a property I wanted to rent - she was great in helping her client and myself reach an agreement. Would recommend! Very responsive and knowledgeable. Julia
Barbara is very knowledgeable, practical and attentive to the needs of her clients. She's also extremely patient and honest. We saw several houses and coops, and she educated us in the home buying process. LeRon, Buyer Client
I have always been a bit of a skeptic when it comes to real estate but not with Barbara. She always remained open and honest in the three transactions that we did together. She always had my husband and I best interest at heart and remained professional however realistic. My husband and I have felt comfortable in sharing the biggest moments of our lives with Barbara and will continue to refer her to those that want the same experience. We thank you Barbara for all of your hard work and dedication, you always got the job done Nicole, Buyer and Seller Client
We have worked with Barbara twice in the last five years. Both times she helped us purchase a new home, and the second time she helped sell our former home too. She is very professional, diligent and hard working.  Both times were very positive experiences for us. We would highly recommend her. Marisa, Buyer and Seller Client
Barbara is an amazing real estate agent who is very detailed oriented. She draws from her extensive experience of buying and selling homes which she uses so well to provide her client the best service. She also makes it much easier on her client by being very helpful such as providing contacts for local professionals for various services during the purchase and sales process. In my experience, she went the extra mile to investigate details when required. I have used her for both my sale and purchase and she took the initiative to go to the town building department to verify records of the property I was purchasing and meet with the assessors office to confirm renovations post purchase. This is my fifth home purchase over the years and I have never had such a pleasant, personable and helpful agent who had such complete confidence and control of every situation with the issues that came up during the sale and purchase of our home. She made us feel extremely comfortable through the entire process. Who knew that I would find such an outstanding realtor from a chance conversation at a grocery store checkout line. I would use Barbara again in a heart beat should I need help with a sale or purchase in the future. Thank You Barbara Francis, Buyer and Seller Client
Our experience with Barbara was great! There is a very long story of how we got to do three deals together - sale of 2 CO-OP's and a home purchase that is too long to write, but I can tell you that for the first time I met her I knew she was honest and would work very hard for our best interest. We were able to sell 2 apartments and buy a house all within 5 months of each other.  She handled each deal very professionally and shared a lot of her experiences with us to help us realize how the process works.  I would (and have) recommended Barbara for anyone looking to buy/sell real estate in my area. One thing that I particularly appreciated is that she was not just looking for a quick sale/buy; she took the time to understand what our situation was and what we were looking for. A. Sanjurjo, Buyer and Seller Client
Barbara was referred to us by very good friends who had purchased their first home in Westchester. As first time home buyers, there were many questions however, Barbara was a great resource. She is always reachable and prompt with her responses. Even after closing, she continues to provide us with useful information Brian, Buyer Client
Barbara is a true professional who represented us for both a purchase and a sale. We did better than expected on both ends and it was due to Barbara's expert advice and consultation. She gently guided through processes that have changed substantially since we last bought and sold homes, and did so with a thorough understanding of the Westchester markets. Barbara's support was critical to everything running smoothly. We always felt she was on our side. lisajoseph13
Had a wonderful experience with Barbara. She is extremely knowledgeable about southern Westchester and was able to provide a great deal of insight into different areas.  Barbara was also able to anticipate likely outcomes for houses on the market, advising us as to which places would require quick, aggressive bids and which would not. Overall, a great experience. dgseif
We used Barbara to find us a home in Westchester. She is an excellent realtor. She knows the process, and with all of the new laws and regulations around having CO's in Westchester, there is a lot to know. She often had to go to the building dept. to review permits and validate if they were open or closed. This alone, is more than what most realtors would do for you. I'm an early riser, and she always took my calls, or called me right back. She was great at explaining the buying process, and even moving it along when it slowed down. She continues to help us with contractors, even after we've closed on our new home. We highly recommend Barbara. She's awesome. Jenny and Tony
Thank you  for finding us our dream home! When we started this journey of house searching 2 years ago, we were not even sure that we would be able to find a home to fit our needs in Westchester. However, thanks to your dedication, experience, and passion for the job and Westchester itself, you made it possible. You always listened carefully, were always available, and  offered  so much great advice and guidance throughout the process. We couldn't have done it without you. My family is lucky to have you as our agent and we feel honored to now call you our friend. xkatya125, Buyer Client
Barbara Sulcov

Licensed Real Estate Salesperson
Yes, I would like more information from Sotheby's International Realty. Please use and/or share my information with a Sotheby's International Realty agent to contact me about my real estate needs.
By clicking Send Message, I agree a Sotheby's International Realty Agent may contact me by phone or text message including by automated means about real estate services, and that I can access real estate services without providing my phone number. I acknowledge that I have read and agree to the Terms of Use and Privacy Policy