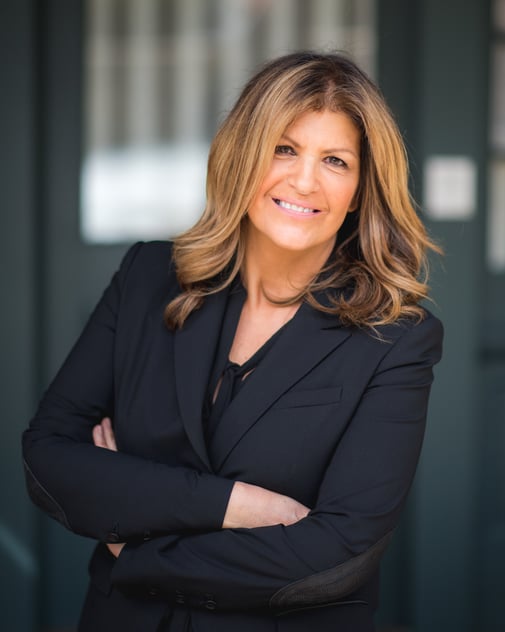 Dawn Knief
Licensed Real Estate Salesperson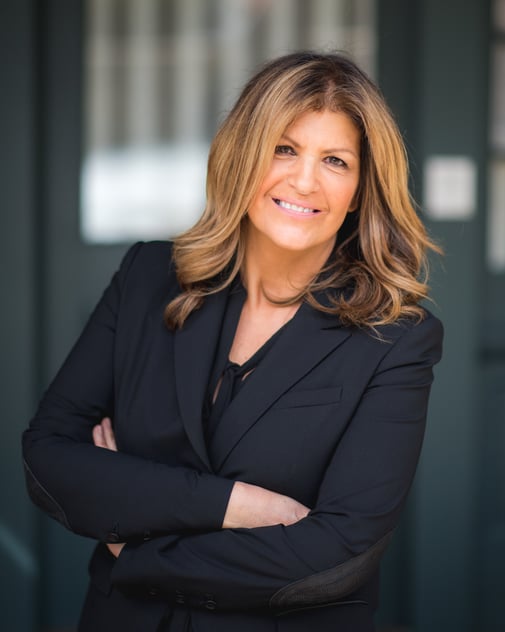 Dawn is recognized as one of the leading agents in the luxury real estate market with over 20 years of industry experience. She is in the top 1.5% of Agents Nationwide. Dawn has received multiple Five Star Diamond Awards and is a recipient of Westchester Magazine's Top Agent Award 2021-2023. Dawn has been quoted in numerous publications including The Wall Street Journal, The New York Times, Forbes, The NY Post and has appeared on several television shows including NBC's OPEN HOUSE NYC with Sara Gore.
Prior to her career in real estate, Dawn's professional background was in marketing, advertising and public relations. She was a Vice President at several major NYC advertising agencies for over a decade working on major brands with exposure nationally and internationally in both print and television.
In both her advertising and real estate careers, Dawn has worked with many high profile celebrities, athletes, corporate executives and dignitaries. She is sensitive to their privacy and discreet in all matters. She truly cares about her client's needs and is a trusted advisor with unsurpassed professional integrity.
READ

MORE

LESS
Testimonials (7)
Dawn is the dream realtor. She is knowledgeable, but soft spoken, highly effective, but not overbearing. No drama. All action. Could not be happier with the experience. Sold a Single Family home in 2021 in Scarsdale, NY.
When my family decided to move to Scarsdale years ago, I contacted several brokers regarding their listings. Dawn was the only one proactive enough to suggest other homes she thought we'd also like. Ultimately she secured the home we wanted. She worked towards our goals ,and helped achieve a great outcome. Since then, we've worked with Dawn on several other transactions within Scarsdale. Dawn is extremely effective and works like you're her only customer. She is very well respected by her peers, which gives you (as her client) a strategic advantage in negotiations. Dawn is highly engaged as your partner in a successful outcome. Buyer and Seller a home in Scarsdale
I wanted to share my experience with Dawn with the LinkedIn population. I met her largely by chance when someone I knew was trying to help me find an apartment for one of my daughters. Dawn was helping a friend/client find a suitable renter for a property he owned...not by any means an endeavor motivated by any pot of gold at the end. More accurately, Dawn simply liked the friend/client very much, and was just trying to help him find a tenant, who would be easy and respectful. (I understand Dawn spends her time handling real estate sales, and that finding a tenant for a friend is small potatoes). I met Dawn at the apartment and was impressed on sight by how real she was. We spoke for a few minutes and felt my daughter and her friend would be a good fit for her friend/client. She then set up a meeting for the next day with the friend/client, without delay, hesitation or problem. I met with the friend/client the next day, and we completed the deal shortly thereafter. I wanted to write a recommendation for Dawn because she took time out of her very successful real estate world, where she is acclaimed, and has been featured in the media, to help her friend, and help me, whom she had never met before. They teach the lesson that nice guys/gals finish first at all the preeminent business schools in the country. Dawn impressed me as being one of those nice gals...as busy and as successful as she is. I would recommend her to anyone who has any real estate need Robert A.
Dawn Knief is an absolutely amazing person and real estate agent! She has a commanding knowledge of Scarsdale and Southern Westchester. Dawn has helped us buy and sell 3 properties in Scarsdale. We first worked with Dawn when we wanted to "upgrade" within Scarsdale about 15 years ago. Dawn spent a great deal of time getting to know us and learning about what we wanted in a home. Dawn's insights into the market, local culture, and property assessment were invaluable to us. We eventually found an amazing home in a neighborhood that was perfect for our family. We loved our home from when we moved in, when our children were in Elementary School, until we sold it after they graduated from college! Dawn is highly motivated, competent and fun to work with. She did an outstanding job staging our homes, went above and beyond what was expected, and did an exceptional job pricing our homes. We had multiple offers on both properties - which is especially remarkable since the sale of our second home was an especially challenging market. Dawn consistently kept us calm, focused and energized. We could not have had a better experience than we had with the Dawn. We recommend Dawn Knief without reservation! Steve and JoAnn M.
We are enthusiastic members of the Dawn Knief fan club. She is all about getting it done. We listed two of our "Beyond Green" homes with her and she was tireless in her efforts to sell each one. Her energy, tenacity, and commitment are exactly what you want when buying or selling. We are both happy and proud to call Dawn our real estate agent now and into the future." Healthy Home Builders
Dawn has been my real estate agent in both selling and purchasing several homes in Scarsdale. She is extremely proactive, resourceful, and attentive. I could not recommend a more qualified agent! Michael S.
Dawn has helped us buy 4 homes in Scarsdale, sell one and rent two. She is a very knowledgeable agent in the market, whether on the buy or sell side. I highly recommend her. Alison H.
Dawn Knief

Licensed Real Estate Salesperson
Yes, I would like more information from Sotheby's International Realty. Please use and/or share my information with a Sotheby's International Realty agent to contact me about my real estate needs.
By clicking Send Message, I agree a Sotheby's International Realty Agent may contact me by phone or text message including by automated means about real estate services, and that I can access real estate services without providing my phone number. I acknowledge that I have read and agree to the Terms of Use and Privacy Policy