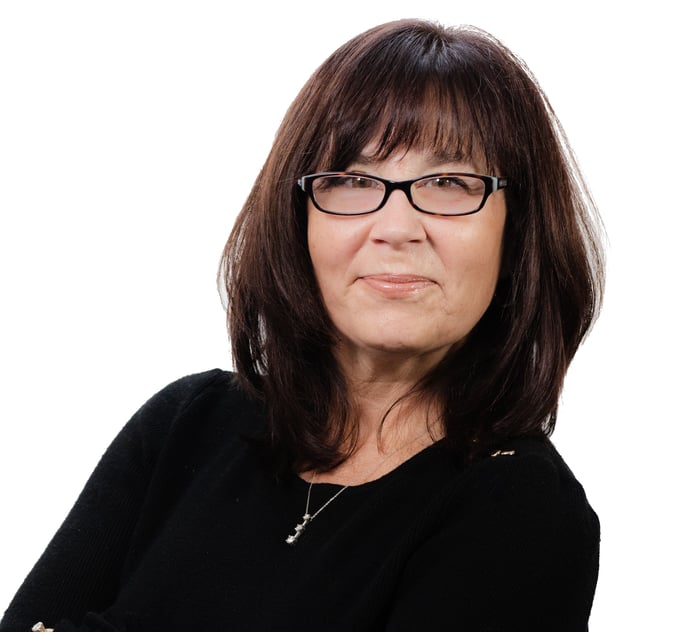 Deborah Pizzo
Licensed Realtor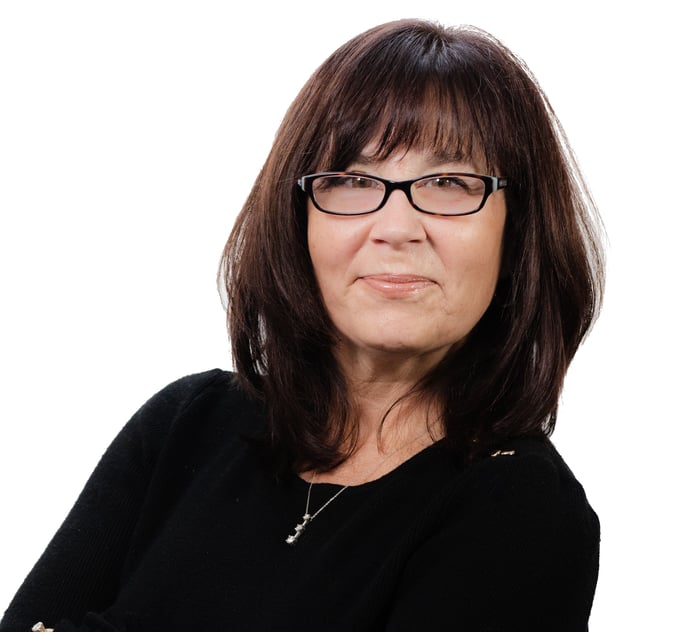 I feel fortunate to have chosen a career that allows me personal satisfaction in helping my clients sell their homes or find a place they can call "Home".
I pride myself on my reputation of honesty and integrity among my clients as well as my business associates. I can help you throughout the entire process from start to finish.
My knowledge and experience include Buyer Representation, Seller Representation, Real Estate Market Analysis, and Relocation Assistance.
I was born and raised in Ridgefield Connecticut, have lived several years in Newtown, and have been a Brookfield resident since 2000. I have extensive knowledge of many key towns, including Brookfield, Newtown, Danbury, Bethel, New Milford and Ridgefield.
I know that purchasing or selling a home is the single largest investment you will make. It's important to make certain my client's home provides a sound investment with maximum equity. Being a part of the William Pitt Sotheby's International Realty team has equipped me with the knowledge to outperform my competitors and assist my clients in achieving their Real Estate goals.
As a listing agent, my extensive marketing plan gives a homeowner the opportunity to get the maximum value for their property. For buyers, I help negotiate the best possible deal and search until I find the perfect property. We all know that famous quote."There's No Place Like Home" If you are looking to buy or sell a home or would just like some information, please feel free to call or email me at 203 240 8120 or [email protected]





READ

MORE

LESS
Born In

Stamford, CT

Lives In

Brookfield, CT

Favorite Movie

Jaws

Passion

Nutrition

Interests

Music, singing, dancing, musicals, and reading

Favorite Lyric

Let It Be

Inspiration

God inspires me in all facets of my life

Can't Live Without

Excersize and my family and friends
READ

MORE

LESS
My Awards
Five Star Ct. Realtor 2015- 2020
Silver Award Winner 2008-2019
Gold Award Winner 2020
Bronze Award Winner 2021
Testimonials (41)
Deborah Was excellent. She is very knowledgeable and communicates great. Deborah was so helpful when things came up with the listing and sale of the house she would call and get answers that no one else was able. She helped when there was a problem with the septic inspection and the inspector said the told the buyer it failed. But when his report came it said it didn't fail. She found out that the inspector didn't even see if I had a new septic tank put in and a soil test done on the property, and at the last minute we found out that the home had open building permits. She was able to get the inspection done in a day. Overall Deborah is a great real estate agent and I would recommend her to anyone that asks. David Haber
Debbie was the best agent a buyer could ask for. Cory Cullen
Debbie knows her stuff. She is honest and you can trust Debbie with her suggestions. Debbie helped us buy our home and now she will be helping us sell our home. She has great contacts to help you with both buying and selling your new home. She excels in that personal touch! She makes it easier for you. What a go getter!! Donna Zahn
Debbie was wonderful. She went above and beyond to find a home for us. A total Professional and a pleasure to work with. Minelle Del Vecchio
Debbie is very accommodating to ones schedule and provides great flexibility and goes above and beyond to make sure things and processes are handled according to her clientele needs in a very timely manner, especially in a sellers market, where time is always of the utmost essence. Furthermore, she plays a critical role in the way things unfold. She has a passion for what she does and that is reflected in her work ethic. I am extremely pleased with southby's international realty, and Debbie who is thier associate/affiliate for aiding us in our journey from turning a stressful grueling process into a smooth transition of celebration. It was and is always is a pleasure to deal with Debbie and southby's international realty, for all our housing needs 😀 Mutstuffa Hussain
Debbie was always honest in her assessment/recommendations and went beyond to help settle issues and provide contractors. Alex Winogradoff
Deborah Pizzo did an excellent job helping us sell our house! Evan Wood
Debbie Pizzo was exceptionally delightful and knowledgeable and helped us every step of the way. Gail Wood- Dunbar
My agent, Debbie pizzo is amazing and I can't say enough good things about her, she works her tail off for you and at the end you feel she's not just your agent but also a good friend. Andrew Tinker
As a first time home buyer, I was very nervous in the beginning. Debbie was very detailed in her explanations every step of the way. She helped comp out similar homes to make sure I was buying at the right price, and made sure everything went as smooth as possible right through the closing! I'd highly recommend her to anyone who is looking for an awesome agent! Anonymous
Debbie did a absolutely fantastic job listing and selling our home. I started off trying for sale by owner, had some interest but nothing serious. We then decided to list the property with a professional. Within a couple weeks we had several interests and after our open house we had multiple offers. To sum it up...don't try it by yourself, hire Debbie. She has the knowledge, resources and know how to get the job done! Anonymous
Debbie has been absolutely wonderful to work with. She really took the time to understand what we wanted in a home ,and helped us find the right one. She has excellent local knowledge and she is very patient in dealing with her clients. Will definitely choose her again for my real estate needs. Anonymous
Debbie is an honest, personable and dependable agent. We first met her in October and closed on our first house in February. We were anxious buying simply due to the fact it was our first home, but she was there every step of the way for us. She is meticulous with details and very knowledgeable in all aspects of home buying. We had some challenges that were no fault of our own or Debbie's but she stayed on top of them and was responsible for us getting our dream home! She is dependable, reliable and very thorough. I highly recommend Debbie! (I already have!) Anonymous
Debbie is simply wonderful! She is very professional in handling her clients while being friendly. She helped me find a home on a short notice and she has been supportive ever since on any issue I had with the property. She is reliable and knowledgeable and I highly recommend her. Anonymous
Debbie is top notch in her field!! You couldn't find a more professional Realtor. Extremely knowledgeable! We listed our home with her and she was able to sell it in 7 days. You can't ask for better than that! We would highly recommend Debbie to any of our friends and family. Anonymous
Debbie Pizzo has worked tirelessly with us for the past two months. She's very on top of any new or old listings that seem to fit our needs in a home. She not only has a warm, perky, cheerful personality but really seems to love what she is doing. She's extremely capable and astute in her negotiating abilities and we're very sure she will find us a place to call home! Anonymous
Debbie Pizzo is excellent at her craft recognizing my needs of the real estate market! I wouldn't consider using another agent! I would highly recommend her to anyone! In the process she compiled our needs and created a syllabus of homes to view in the areas we had considered. Debbie was an expert liaison between us and the listing agent every step of the way beginning with our offer to lease through binding execution. She detailed our needs and negotiated on our behalf expertly. The best part, she never ever let us feel alone in the process, always keeping us well-informed. Anonymous
Debbie went out of her way to help me through the selling process! She also has connections with people who were able to help me get my condo ready to sell! My garage was having issues right before the closing and I was not around so she went out of her way and met the garage company guy for me and made sure everything was all set for the closing! Shes a breath of fresh air in the real estate business and I would definitely recommend Debbie Pizzo to anyone considering her! Anonymous
I had a great experience working with Debbie Pizzo over the last few months. I had to sell my house quickly due to a cross country move for another job opportunity. Debbie did a great job of marketing my home and as a result I had multiple offers within the first week it was on the market. Debbie also did a great job throughout the negotiation process and I ended up making money on the sale. In addition, she was able to assist in finding the right people to take care of all the buyers requests once we had agreed on a price. Overall, Debbie made the entire home selling process stress free and I was able to focus 100% of my energy on starting a new job on the west coast. I would highly recommend Debbie to anyone looking to move their home quickly in the greater Connecticut area! Anonymous
I have to say that Debbie was an outstanding person to work with, she guided us in presenting our home to its best and we found that she followed up making sure we were updated and happy with all the changes during the course of the sale. Top marks! Anonymous
I was in need of a condo to rent, and Debbie was quick to help and found me exactly what I was looking for. She took care of all the paperwork and moved her schedule to help me look at the condo. I would recommend her for any type of realty needs. Anonymous
Knowledgeable, Professional and Kind. Look those words up in the real estate dictionary and you'll find Debbie. Debbie guided us through all the nuances of real estate and helped up to find the perfect home for our family. We would highly recommend Debbie for your real estate needs. Anonymous
Our house was unique with many features, and so Debbie needed to find the right buyer. She was creative, persistent and energetic, always keeping us in the loop and bringing many creative approaches to the table. We ultimately sold our home -- above asking price since we eventually had multiple offers. Our house was not a quick sale , but her efforts paid off for us and hopefully for the new family that will not call our former home, their home for many years to come Anonymous
We had a great experience with Debbie! She is knowledgeable, professional, and worked relentlessly to get us the right place at the right price! She even went above and beyond to assist me in getting my child registered in school, since we were moving to Connecticut from out of state. We highly recommend Debbie for realty services! Anonymous
We have worked with Debbie over the years on several home transactions and she has always shown to be very knowledgeable and trustworthy in all our dealings. Debbie has always been available when we needed her and to answer any of our questions and to smooth over any difficulties we may have had. Debbie has always been respectful of our homes whenever she was in them and we have always been able to trust her while we were away. It is obvious Debbie loves her profession and is a very good people person. Anonymous
Our house was unique with many features, and so Debbie needed to find the right buyer. She was creative, persistent and energetic, always keeping us in the loop and bringing many creative approaches to the table. We ultimately sold our home -- above asking price since we eventually had multiple offers. Our house was not a quick sale , but her efforts paid off for us and hopefully for the new family that will not call our former home, their home for many years to come Past Client
Debbie went out of her way to help me through the selling process! She also has connections with people who were able to help me get my condo ready to sell! My garage was having issues right before the closing and I was not around so she went out of her way and met the garage company guy for me and made sure everything was all set for the closing! Shes a breath of fresh air in the real estate business and I would definitely recommend Debbie Pizzo to anyone considering her! Past Client
Debbie has been absolutely wonderful to work with. She really took the time to understand what we wanted in a home ,and helped us find the right one. She has excellent local knowledge and she is very patient in dealing with her clients. Will definitely choose her again for my real estate needs. Past Client
Knowledgeable, Professional and Kind. Look those words up in the real estate dictionary and you'll find Debbie. Debbie guided us through all the nuances of real estate and helped up to find the perfect home for our family. We would highly recommend Debbie for your real estate needs. Past Client
We had a great experience with Debbie! She is knowledgeable, professional, and worked relentlessly to get us the right place at the right price! She even went above and beyond to assist me in getting my child registered in school, since we were moving to Connecticut from out of state. We highly recommend Debbie for realty services! Past Client
As a first time home buyer, I was very nervous in the beginning. Debbie was very detailed in her explanations every step of the way. She helped comp out similar homes to make sure I was buying at the right price, and made sure everything went as smooth as possible right through the closing! I'd highly recommend her to anyone who is looking for an awesome agent! Past Client
I had a great experience working with Debbie Pizzo over the last few months. I had to sell my house quickly due to a cross country move for another job opportunity. Debbie did a great job of marketing my home and as a result I had multiple offers within the first week it was on the market. Debbie also did a great job throughout the negotiation process and I ended up making money on the sale. In addition, she was able to assist in finding the right people to take care of all the buyers requests once we had agreed on a price. Overall, Debbie made the entire home selling process stress free and I was able to focus 100% of my energy on starting a new job on the west coast. I would highly recommend Debbie to anyone looking to move their home quickly in the greater Connecticut area! Past Client
We have worked with Debbie over the years on several home transactions and she has always shown to be very knowledgeable and trustworthy in all our dealings. Debbie has always been available when we needed her and to answer any of our questions and to smooth over any difficulties we may have had. Debbie has always been respectful of our homes whenever she was in them and we have always been able to trust her while we were away. It is obvious Debbie loves her profession and is a very good people person. Past Client
Debbie is simply wonderful! She is very professional in handling her clients while being friendly. She helped me find a home on a short notice and she has been supportive ever since on any issue I had with the property. She is reliable and knowledgeable and I highly recommend her. Past Client
I have to say that Debbie was an outstanding person to work with, she guided us in presenting our home to its best and we found that she followed up making sure we were updated and happy with all the changes during the course of the sale. Top marks! Past Client
Debbie is top notch in her field!! You couldn't find a more professional Realtor. Extremely knowledgeable! We listed our home with her and she was able to sell it in 7 days. You can't ask for better than that! We would highly recommend Debbie to any of our friends and family. Past Client
Debbie is an honest, personable and dependable agent. We first met her in October and closed on our first house in February. We were anxious buying simply due to the fact it was our first home, but she was there every step of the way for us. She is meticulous with details and very knowledgeable in all aspects of home buying. We had some challenges that were no fault of our own or Debbie's but she stayed on top of them and was responsible for us getting our dream home! She is dependable, reliable and very thorough. I highly recommend Debbie! (I already have!) Past Client
I was in need of a condo to rent, and Debbie was quick to help and found me exactly what I was looking for. She took care of all the paperwork and moved her schedule to help me look at the condo. I would recommend her for any type of realty needs. Past Client
Debbie Pizzo has worked tirelessly with us for the past two months. She's very on top of any new or old listings that seem to fit our needs in a home. She not only has a warm, perky, cheerful personality but really seems to love what she is doing. She's extremely capable and astute in her negotiating abilities and we're very sure she will find us a place to call home! Past Client
Debbie did a absolutely fantastic job listing and selling our home. I started off trying for sale by owner, had some interest but nothing serious. We then decided to list the property with a professional. Within a couple weeks we had several interests and after our open house we had multiple offers. To sum it up...don't try it by yourself, hire Debbie. She has the knowledge, resources and know how to get the job done! Past Client
Debbie Pizzo is excellent at her craft recognizing my needs of the real estate market! I wouldn't consider using another agent! I would highly recommend her to anyone! In the process she compiled our needs and created a syllabus of homes to view in the areas we had considered. Debbie was an expert liaison between us and the listing agent every step of the way beginning with our offer to lease through binding execution. She detailed our needs and negotiated on our behalf expertly. The best part, she never ever let us feel alone in the process, always keeping us well-informed. Past Client
Deborah Pizzo in the News