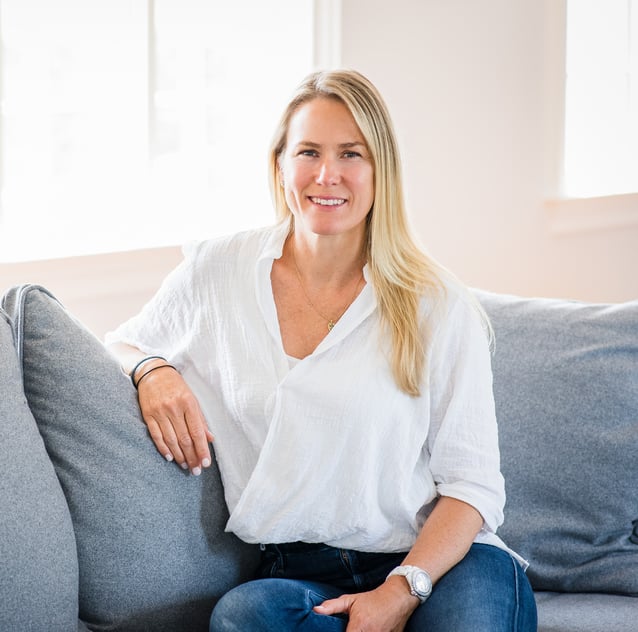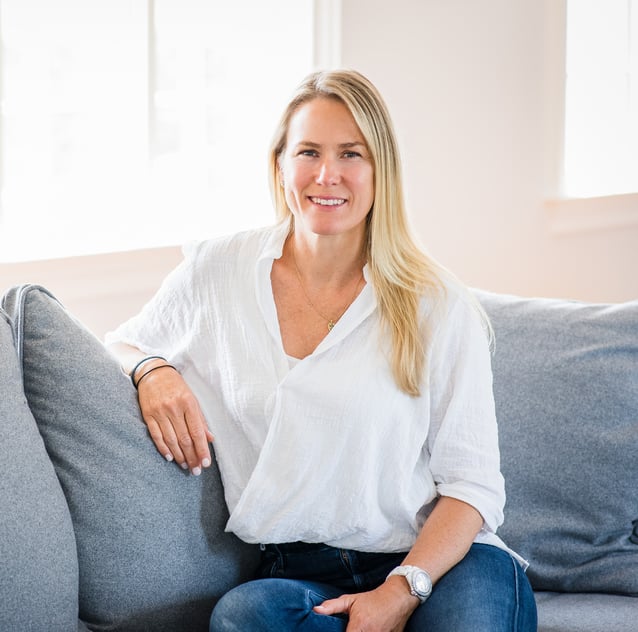 Westport
199 Post Road East
Westport, CT 06880
Kristi began her real estate career in 2001 in New York City. In the years since, she has worked in Fairfield County, CT and the Hamptons, and is currently licensed in both CT and NY. She is a co-founder of Best Life Team of William Pitt Sotheby's International Realty.
Kristi's strategy for success combines her honest and direct communication style with a keen eye for matching buyers with the perfect property. Her comprehensive understanding of home design and renovation, stemming from multiple projects of her own, allows her to help clients visualize what a property can be, and helps sellers prepare their homes to market in the very best light.
From the first meeting to a home's closing, Kristi works tirelessly to ensure the process is seamless and enjoyable. She is enthusiastic about helping buyers find their ideal home and helping sellers to achieve the maximum value from their investment.
A former marketing executive in the world of television and entertainment, Kristi possesses a broad network and extensive international experience which dovetail perfectly with her real estate practice. Drawing on her expertise in visual/print marketing, photography, and design, Kristi creates a compelling visual story for each property designed to capture the attention of potential buyers via the internet, social media, and traditional marketing channels.
An excellent choice for buyers who wish to put their stamp on a home, Kristi is a passionate renovator with a wealth of experience in exterior and interior residential restoration, construction, interior design, and landscaping. She enjoys sharing her personal experience with clients and discussing the intricacies of working with architects, builders, and designers or embarking on DIY projects.
Backed by the world-famous Sotheby's brand and a deep team of marketing, tech, and public relations professionals, Kristi and crew will work tirelessly to get your house sold or get you into the house of your dreams.
Kristi, who has lived in New York City, Westchester, Connecticut, Miami, the Hamptons, and Barbados currently resides in Westport with her husband and children. She looks forward to introducing you to all Westport has to offer.
Kristi has joined forces with her good friend and colleague, Jim Gricar, to form Best Life Team of William Pitt Sotheby's International Realty. To learn more about how they work, visit bestlifeCT.com.
READ

MORE

LESS
Testimonials (5)
Kristi and Jim presented our home to the market in a most descriptive and alluring manner, brought us multiple offers within two days, and held our hands through inspections and a signed contract over the asking price. They were completely supportive and encouraging throughout the process. The unique combination of professional expertise and personal touch that Jim & Kristi bring to the table made this experience so pleasant, enjoyable and rewarding! Michael & David
I was emerging from a very difficult couple of years when I knew it was time to sell my house in Fairfield County. After meeting with several realtors I didn't really click with, I asked a friend who is himself a realtor with Sotheby's for a good referral. He obliged by wholeheartedly sending me Jim Gricar and Kristi Law.  From our first meeting, I knew I was in sturdy, very good hands. Kristi and Jim, as a team, possess a rare combination of confidence and compassion; persistence and patience. I was assured by their advocacy from the start which remained consistent throughout the entire process.   Robert
When we bought our home in Weston CT, it was a very strange time and a very big move for our family. The COVID pandemic was in full swing, vaccinations had not yet rolled out, and we were moving not one, but three families, from three separate states, so that we could be close to our parents and our daughter close to her grandparents. Kristi Law and Jim Gricar from William Pitt Sotheby's were recommended by our Sotheby's agent in Los Angeles. From the first phone call we knew that we were in good hands in getting to work directly with Kristi. To say that Kristi went the extra mile for us as clients is a gross understatement! Since we were in LA, there was no way to see prospective homes in person, Kristi went to the locations and either connected with us over video chat or filmed the locations so that we could get a good sense of what we were possibly going to buy. She kept us up to date on all needs and deliverables on the property we settled on and was always available to us for any questions we had or to get more information needed. Since we had never lived in CT before or purchased a home there, Kristi's knowledge and guidance were invaluable to us as we navigated the complex process. She also opened her contact book for us and found us all the trades people that we could ever hope for - and then some! - to help us with our historic home. AND she also took the time to give us so many referrals on community and regional resources that helped our multigenerational family relocate with much less stress than we could have experienced. From beginning to end Kristi was the best and we never could have done it without her. She was an absolute pleasure to work with and we couldn't recommend her more highly to anyone looking for a real estate agent! Trevor and Ellen Crafts Trevor Crafts, Ellen Crafts
My husband and I had the pleasure of working with Kristi when purchasing our first home. Aside from the fact that she was incredibly patient with us (it took the better part of a year and many, many viewings before we found the right property), Kristi always had our best interests in mind. She seemed to know what we were looking for better than we did and somehow managed to guide us in just the right direction. Kristi had thorough knowledge of the intricacies and idiosyncrasies of the area and was always quick to respond to my (many) calls, emails and litany of questions. She helped usher us through the entire process, well past closing (straight through to housewarming) with a kind and informed word. Kristi is professional, honest and trustworthy. It was an absolute pleasure to work with her. Kristi took an otherwise daunting experience and made it feel like a fun adventure. We could not have asked for more in a broker, but truth be told, she felt more like an advocate and friend. I highly recommend making use of her specialized yet vast skillset. Danielle and Michael, Happy Homeowners since 2017
This email is to express our heartfelt appreciation for Kristi Law's helpfulness, efficiency, and cooperation in the sale of our home.  We have bought and sold other homes in our past and we have never experienced a broker with the same level of professionalism that Kristi exhibited.  With every step, Kristi provided us with the right contact person from her extensive list of exceptional service providers.  Each of her contacts was efficient, smart and knowledgeable.  Without Kristi's team of lawyers, handymen, surveyors, home stagers, photographers, and many other providers to help us through the process, we would have experienced a much longer and stressful process as we tried to deal with each step of closing on the house.  Kristi  was so conscientious in all aspects of the sale and she kept us constantly informed of all developments. It was a sincere pleasure working with Kristi.  I wish her much success in all her future endeavors.  I know that all of her clients will be extremely favorably impressed with the caliber of her services.   C. M.
Kristi Law in the News
Dwell
John Fowler's Award-Winning Wasserman House Just Hit the Market for the First Time…
Yes, I would like more information from Sotheby's International Realty. Please use and/or share my information with a Sotheby's International Realty agent to contact me about my real estate needs.
By clicking Send Message, I agree a Sotheby's International Realty Agent may contact me by phone or text message including by automated means about real estate services, and that I can access real estate services without providing my phone number. I acknowledge that I have read and agree to the Terms of Use and Privacy Policy