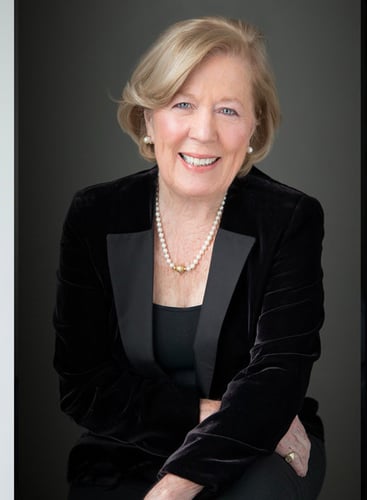 Patricia Glass
Licensed Real Estate Salesperson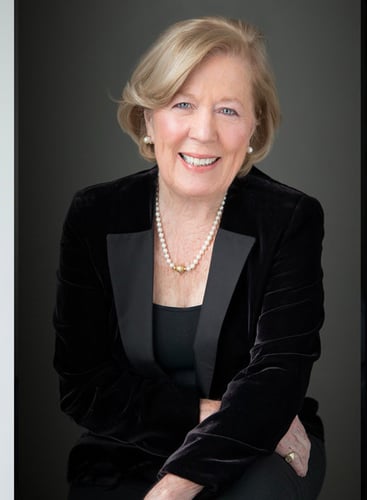 Westport
199 Post Road East
Westport, CT 06880
Pat Glass transitioned into the real estate industry following a decades long career teaching Psychology at the college level. Her unique background in psychology gives her a deep understanding of some of the stresses that accompany both home buying and selling, allowing her to offer invaluable guidance to her clients. Patience, market expertise, and unwavering persistence are the cornerstones of her approach, ensuring that clients navigate the real estate journey with confidence.
A resident of Weston since 1987, Pat's commitment to her community is evident through her extensive involvement. Her children's educational journey through the Weston school system, from elementary to high school, has fostered a profound connection to the area. Her contributions extend to various educational committees, where she served as Middle School PTO President. Moreover, her role as President of the Weston Garden Club for five years and her Master Gardener Certification from UConn in 2014 underscore her dedication to beautifying and enhancing the local landscape. Pat's commitment is further reflected in her role on the Town of Weston Beautification Committee.
With more than three decades of living in Fairfield County, Pat possesses a comprehensive understanding of the region's cultural offerings, exceptional educational prospects, picturesque beaches, upscale boutiques, and fine dining establishments.
Pat was a valued member of a top-performing team at William Raveis for several years before making a strategic move to join William Pitt Sotheby's. Her enthusiasm for real estate remains undiminished, and she remains deeply dedicated to helping clients achieve their aspirations.
"I am deeply committed to empowering my clients with well-informed decisions throughout every phase of the buying or selling process. Recognizing the significant financial and emotional considerations involved, open communication remains paramount. Whether guiding clients towards their dream home acquisition or facilitating the sale of a cherished property, my aim is to ensure a seamless transition that aligns with their goals and desires."
READ

MORE

LESS
Born In

New York

Lives In

Weston, CT

Passion

The Ocean

Interests

Walking, Gardening, my sweet Yorkie "Tia"

Inspiration

My four grandchildren!

Can't Live Without

Chocolate
READ

MORE

LESS
Testimonials (11)
Above all, Pat Glass is a wonderful person who is kind, considerate, hard-working, smart and gracious. During the house-hunting process, she was experienced and knowledgeable, educating us on the current market and helping us decide on realistic goals that could manage our expectations. (Plus, she "knows the territory".) Her calm and deliberate demeanor created a stress-free environment that made us look forward to visiting a multitude of purchasing opportunities. She was an extraordinary professional who was always accessible...returning all of our calls... and was extremely accommodating as she helped us navigate through our hectic schedules. By definition, an agent is one who works FOR you. An exceptional agent is one who works WITH you. Her genuine concern to help us meet OUR goals was extremely encouraging, giving us confidence that she was a true partner in our journey. In conclusion, we highly recommend Pat Glass to anyone who is seriously interested in buying or selling a home. Thank you. Joe and Fran Nunziata
Pat assisted us in buying our home as we were moving back from South Africa to Wilton. It was an extremely tight timeline (end June started looking and closed August 1). Pat was an amazing agent to work with, perfect mix of moving the process along, while being patient as we made challenging decisions. She was extremely responsive across 6 hour time zone difference and the associated communication challenges. Highly recommend Pat Glass! Andy Decker
As New York transplants looking to buy our first home in the area, we felt very fortunate to have Pat's considerable expertise and guidance to help us along the way, and would highly recommend her to anyone navigating the market. Our search spanned almost six months and we were so appreciative of Pat's patience and flexibility in helping to accommodate our limited schedules to house hunt, often on short notice! She always greeted us with a smile and her warm personality. In addition to being attentive, responsive, and honest, Pat was genuinely supportive throughout our long search. She'd look at each house we visited together and offer candid feedback from a buyer's perspective, and never tried to steer us towards something with which we wouldn't have been 100% happy. Pat is a true gem and we coul Hamal Terry
Pat's expertise was invaluable as we navigated this somewhat complex local market. As a long term Weston resident, Pat has decades of knowledge about the local area, which is especially important for finding that perfect location. She was able to find us the perfect spot on a cul-dewith access to the highway, grocery shopping, in a top school district on plenty of land. Pat was very patient with us as we looked at a bunch of houses; we never felt rushed during a walkthrough. She approached each house from a buyer's perspective: pointing out what did need to ne immediately, and what could wait. She even helped us ballpark some of the renovation costs, which was extremely important since we were looking at fixer uppers. Perhaps best of all, Pat was able to be very flexible with her schedule. My wife's work schedule is very erratic so we would come down to house hunt at all sorts of different times and Pat was able to accommodate every single one of our appointments. If you are looking for a patient, knowledgeable long time local resident, look no further! W Hagaman
Pat helped us find the exact type of home we were looking for, and made sure it was in our price point. Any time we reached out to her, she was very responsive, offering advice through the entire process. I would absolutely recommend Pat as a realtor. Marc Godin
We worked with Pat to buy our home, and her 30 years in Weston are rich with a deep appreciation for what is so special about the area. I return to her guidance often: texting her for where I should get driveway gravel or whom should I use to cut down a tree. Her value extends far into home ownership. I return to her guidance often. Tracy A. Young
Highly recommend Pat. She's an amazing person with a warm personality. She has exquisite knowledge on properties and helped us find our beautiful home in Norwalk within a couple of months. Her dedication is outstanding. She was available whenever we needed her, always with a smile. Couldn't have bought our home without her advice and help. Thank You Pat. us scour every option through a wide area and price range until we narrowed our focus and found the perfect home. I would highly recommend her to anyone. Gayathri Yathendra
We spent 6+ months working with Pat to find a new home in Weston, CT. Pat is very professional and was always available (even on short notice on weekends). Pat has very extensive knowledge of the neighborhoods she covers which is key to such an important decision. I would recommend Pat to any new or experienced buyers as the overall experience was a pleasure. James Giamarino
Pat Glass assisted my boyfriend and I to find the home we were looking for. She was very persistent, knowledgeable, and understanding with our unique situation. She was consistently friendly and helpful, and even showed up to our closing with a gift. What a sweet woman, loved working with her. Sahara Farrugio
I cannot begin to say enough good things about Pat. Not only did she patiently spend months going through dozens of options with me, and trudge through countless listings, most importantly she found me the PERFECT home. It was a complicated sale with many pitfalls, not the least of which were of which were non-responsive attorneys and sellers agent, Pat went above and beyond to quickly and efficiently clear every hurdle. She made excellent recommendations on a mover and home inspector to further expedite the process. She helped negotiate a great price within my budget and also helped negotiate an early move-in to facilitate the closing process on the home I was selling as well. Did I mention responsive? Each and every call, text, and email (and there were many). Buying or selling in Fairfield county? Call Pat! Jill Greto
Pat Glass guided us thru the process of purchasing a house. We appreciate her patience and honesty when it came to the assessment of potential candidates. She is attentive and never put pressure on us, even with our search taking a while. If you are looking for an agent with an with an exceptional level of integriety and knowledge of Fairfield county, Pat Glass is the one. Ralf Enders
Yes, I would like more information from Sotheby's International Realty. Please use and/or share my information with a Sotheby's International Realty agent to contact me about my real estate needs.
By clicking Send Message, I agree a Sotheby's International Realty Agent may contact me by phone or text message including by automated means about real estate services, and that I can access real estate services without providing my phone number. I acknowledge that I have read and agree to the Terms of Use and Privacy Policy