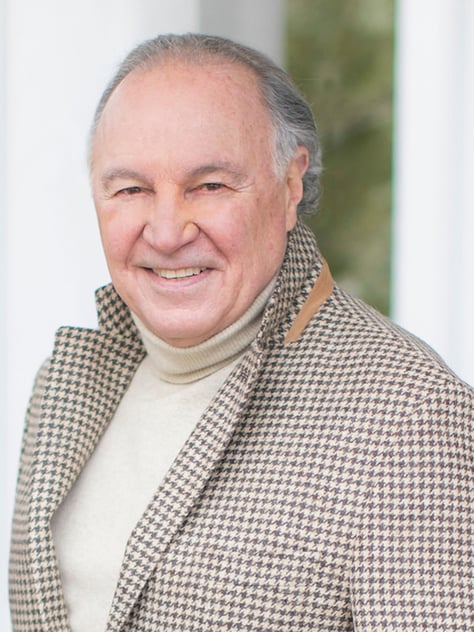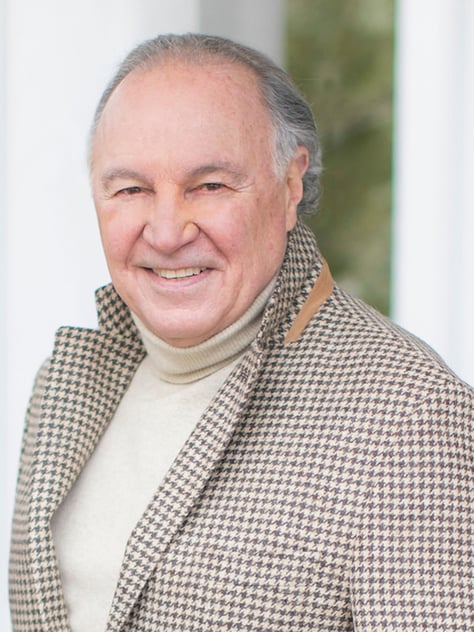 Litchfield
10 South Street
PO Box 275
Litchfield, CT 06759
My greatest joy in selling real estate is the quest for the perfect house for my client. Having the ability to see the potential of a property before the client is a gift I treasure and one that has helped me become the realtor that I am. Listening to clients and understanding their needs, dreams, determining their price point and then producing THAT PROPERTY is what drives me to work each day on their behalf.
My own homes have been the cover and lead stories in national magazines and newspapers and I am delighted to share them with potential clients in order to form an idea of what they truly want in their own home. In actuality, finding a charming Cape with the potential to be a great house is just as satisfying to me as a million-dollar sale. Litchfield County, especially the Golden Triangle, is rife with these potential transformations.
My background and career in fashion enables me to see the fabric of a house and to envision the end result long before the client. As a Litchfield resident, my twenty-year involvement with my community affords me the knowledge of the best of what Litchfield County has to offer. Being on the board of the Community Center, my work with the local library and having served as a Burgess for the Borough of Litchfield have only added to my passion for my village and the people who reside there.
It would be my pleasure to share with you my knowledge and expertise in the search for your perfect new home.
READ

MORE

LESS
Born In

California

Lives In

Connectitcut

Favorite Movie

Christmas in Connecticut

Passion

A Life worth Living

Interests

All creative processes, Cooking, Traveling, Animal Rescue

Favorite Lyric

Some times your the windshield sometimes your the bug

Inspiration

People and animals of courage

Can't Live Without

JM/CM/ MM
READ

MORE

LESS
Agent Designations
Licensed Associate Real Estate Broker
My Awards
Designer of the Year-Dallas INT"L Mart
2X Chicago Gold Coast Designer of the Year
Litchfield Magazine Most Influential 2016
Wisdom House Honoree For Community Service 2016
My Specialties
INTERIOR DESIGN
Home stager
Fashion Stylist
Testimonials (19)
Kim and Ron were great to work with and the entire process, experience and results exceeded our expectations! Edward Dublois, Trustee
I would give KIM D'ANDREA 11 STARS...NOT SURE WHY YOU ARE NOT ASKING THAT Kenneth & Pamela Lane
Great job and very patient byKim DAndrea Thank you Noel Noel Fisher
I couldn't have been more fortunate than to walk into William Pitt and meet Ron Leal. He is the best there is. Ron got to kniw me and what I was looking for. On our first drive around town he said let me drive you by the number one Karen house. He hailed it. He understood what I wanted. Ron is an honest man and he had as so much integrity. He never pushed me to settle for something less just to make a sale . Just the opposite. Ron kept telling me to be patient and he would keep working to find me the " one". He did. Besides being an exceptional real estate agent Ron is just an incredible person. I definitely feel like I've made a lovely new friend. Although I was asked about Ron I must add that I also worked with Kim DAndrea. Her and Ron are partners. I would say all the same things about Kim that I said about Ron. Additionally I would add that Kim was so helpful in keeping track of all the details of my purchase and always getting back to me in record speed and helping me to stay on track when I needed to do something. I'm especially fortunate as Kim is also my new neighbor. I highly recommend both Ron and Kim. Karen Pascoe
The KimRon Team at William Pitt was an asset for us from the beginning. They worked with us on pricing strategy and the pictures in the web posting of the condominium were exceptional -- their photographer is a master. Ron Leal is known as "Mr. Westleigh" since he has considerble experience in selling there and has good contacts with prospective buyers. His partner on the team, Kim D'Andrea, is meticulous in her management of details of the transaction and provides timely responses to whatever concerns might surface. Periodic contact with them assured us that they were on top of things. Richard Peebles & Douglas Bloom
Ron and Kim went over and above from our initial visit of the house to the closing. We are sincerely thankful to both of them. Francis Lattanzio
It would be very hard to find someone better than Kim D'Andrea to work with. She tirelessly supports all of your needs, making the closing process an enjoyable experience. In addition, Kim has great relationships with every kind of vendor you need to know and when you tell someone Kim recommended them, they are very responsive to your needs. I wish every agent was as professional, competent and pleasant as Kim P.S. I tried to push #10 but only #7 would light up James & Jane Audibert
Having worked with Ron And Kim was a true pleasure. They make a fantastic team and are wonderful to deal with. Emails, phone calls, texts are answered promptly and efficiently. Both their personalities make it a joy to work with them. This is the third house I have bought/sold with them and would not hesitate to use them again and certainly, as I've done in the past, recommend them to anyone looking to purchase real estate Robert & Karen Hammond
I would absolutely recommend. Ron & Kim extremely thorough, professional & pleasant. The brokerage offers a lot of marketing advantages over the competition. Selling in a seller's market doesn't hurt either! Regards, Pam Estate of Bastianello, Sr
Ron and Kim were great to work with. Franklin & Joan Shuart
Kim and Ron were a perfect fit for my wife and selling our home- Everything was smooth and the whole process was made through their advice and guidance- I would not think twice about utilizing their services again in the future Andrew & Kristina Clark
Ron was very easy to work with and was prompt in his replies. The deal went very smoothly. Jeffrey Goodman
Ron sold my home and helped me find a new property. I felt like he always had my best interest at heart through out the whole process. I couldn't be happier. I would highly recommend Ron to any one who is looking to sell or buy a home. Angela Difiore Angela Difiore
Purchasing a home in Litchfield was an extended process for our family. Ron Leal stood by us with tenacity and enthusiasm throughout, listening carefully to our needs and guiding us to properties that were an excellent fit. His imagination, personal style, and design sense make walking through any space an adventure. And when it comes to the deal, he is the sort of seasoned pro who knows exactly when to be firm or flexible. Thanks to Ron, we are happily settled in a home that we love. Todd Johnson
Ron sold my home and helped me find a new property. I felt like he always had my best interest at heart through out the whole process. I couldn't be happier. I would highly recommend Ron to any one who is looking to sell or buy a home. Angela Difiore Angela Difiore
Brilliant creativity, dynamic energy, extraordinary work ethic......These begin the list of characteristics immediately associated Ron Leal in the minds of all who know him....I have been fortunate to have worked with him for several years, in many different areas. My family and chose Ron to represent us in the marketing and sale of our large country property after the death of my husband. After interviewing several real estate brokers, there was no question as to which choice to make. Ron's interest in our home and farm, enthusiasm for the project, and energetic approach sold us immediately. We had a rewarding and enjoyable association throughout the marketing and ultimate sale of our property. During the extensive restoration job necessary in preparing a 17 room, 250 year old home and large barns for sale, Ron went far beyond the role of real estate broker. He helped find appropriate craftsmen, oversaw all the repairs, and represented me with the workers. Many difficult issues relating to the age of the building had to be addressed, requiring carpenters, electricians, plumbers, painters and many more. Ron spent hours and hours of his owm time constantly overseeing all of this on my behalf. Natural weather disasters added even more problems to this effort. I could not have accomplished any of this without his help. When a buyer was found, many sensitive legal issues arose. Ron was very successful in handling all the negotiations through many exasperating days of controversy. He and I et frequently with my attorney, who complimented him on brilliant, innovative ideas, which led to a very successful conclusion. Faith Ohms
Ron Leal is the best! His impressive dedication to the real estate task at hand is met equally by his tremendous energy and in depth skill. From our first meeting concerning the sale of my house Ron's overall knowledge of the market, his understanding of relative values, and his suggestions for presentation of the house were made clear and attainable. Throughout the whole selling process, all the way to house closing, Ron's professionalism reassured me that I was in good hands and that Ron's sterling reputation throughout the local real estate community was an important contribution to the sale of the house. I recommend highly Ron Leal to any potential real estate buyer or seller throughout the Litchfield area. Hal Rossiter Hal Rossiter
I can't say enough about Ron Leal and the professionalism, dedication and overall customer-orientation which he brought to selling my family's home. Because I lived out of state at the time, Ron handled all aspects of the sale process – from arranging repairs and improvements on the property, managing contractors, staging and photography, pricing and marketing, and working cooperatively with my tenant. Ron did it all with grace, tact and efficiency. And he's a pleasure to work with. For any one looking to sell or buy residential real estate in Litchfield County, Ron should be your realtor. John Gorham
Ron was never content to sit back and wait for potential buyers to show up. He used creative marketing and advertising techniques to help spread the word about our home. Nobody in the business is better at staging and photographing a home to show it off to best advantage. Ron's positive attitude and good humor helped make the stresses of moving significantly less stressful. We've come to think of him as a member of the family. Marie Skinner
Ron Leal

Real Estate Salesperson
Yes, I would like more information from Sotheby's International Realty. Please use and/or share my information with a Sotheby's International Realty agent to contact me about my real estate needs.
By clicking Send Message, I agree a Sotheby's International Realty Agent may contact me by phone or text message including by automated means about real estate services, and that I can access real estate services without providing my phone number. I acknowledge that I have read and agree to the Terms of Use and Privacy Policy