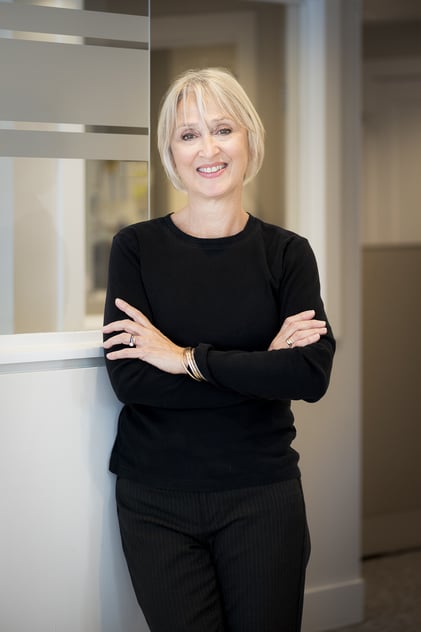 Sue Woods
Real Estate Salesperson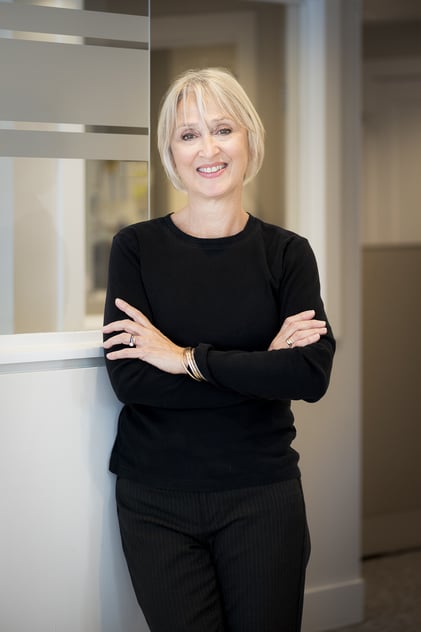 Madison
696 Boston Post Road
Madison, CT 06443
Experience: Sue is a stickler for research, and she comes by it honestly. Today when she prepares a comparative market analysis, digs up information at town hall, or previews homes for potential buyers, Sue utilizes a set of skills she developed years ago as a researcher for Good Morning America. That was during her first career, when she lived in Manhattan and took the cross-town bus to the GMA offices early each morning to gather reams of facts and figures for on-air talent, writers, and producers, on everything from the day's headlines to cooking spots with Julia Child.
Accomplishments and Awards: After several years of that daily grind, Sue took a hiatus as she and her husband started a family, a second career that eventually brought her to Madison in 1990. Once their three kids were old enough, she launched her third ca reer, as one of the shoreline's top-producing real estate agents. Following her 1999 "Rookie of the Year" season with The Gould Agency, a long-standing local agency where she cut her teeth, Sue established herself as a solid, everyday player. She joined William Pitt Sotheby's International in 2007, where she quickly earned Gold Star status. Year after year, she has been a multi million-dollar producer and, more importantly, provided professional service to a long list of buyers and sellers who appreciate not only her thoroughness, but also her genuine concern for their personal happiness and well-being.
Business Philosophy: Perhaps growing up on a bucolic lake in northern New Jersey gave Sue the strong sense of what it's like to live and work in a shoreline community, one that she easily imparts to her clients. That's not something that shows on a market analysis or other research that she regularly gathers, but Sue understands how much the intangibles count when it comes to buying or selling a home. Sue approaches her business with honesty and integrity. Communication is key; she listens carefully and responds immediately to each client's individual needs.

READ

MORE

LESS
Testimonials (27)
I'd recommend Sue Woods anytime. She is a pro of the first order! Mark & Susan McCann
We were very pleased with Sue Woods. We appreciated her professionalism and her patience. She is a wonderful person. Francesco Vannelli
Sue Woods was fantastic in every way! We could not have been happier with her. She helped us find a new place to move to and to sell our house. Both transactions were flawless. Alexander & Skipwith Banker
Sue Woods did a terrific job monitoring and the potential buyers and stepped in quickly when our buyer was disqualified from getting a loan. We had another offer within 2 days and just closed. Sue always available for updates and returns calls and texts quickly. I would use her again. William & Susan Jolly
Sue Woods did an extraordinary job both helping us find a new home as well as seeking our old one. I would highly recommend her to anyone. Gregory Williams
Sue Woods is absolutely amazing! Even though we were just looking for a rental, she gave us all the time in the world. She followed up with us and went to every showing. I can't recommend Sue enough! The best of the best!! Mary Lou & Nick Sunday
Sue Woods did a fantastic job selling our house at 30 Bassett Lane. After receiving offers she suggested putting it out for bid. By doing that, we received 50% more than we we would have received two years ago if the deal had not been cancelled by the potential buyer. PS the answer to the first question is our only recommendation for your agency is for Sue. Richard Apgar
I first used Sue Woods as my agent 4 years ago. She helped me sell a challenging, unusual, house. The house was located in a town she didn't normally cover, but she enthusiastically learned the ins and outs of the new market and successfully represented me in the sale. I had wanted Sue in particular given a relative's past good experience using her. More recently Sue represented me along with some other family members in a home purchase that was completed rapidly. Sue is knowledgeable, creative and relentless in working to achieve a positive result. I couldn't have been more pleased with her work and I highly recommend using Sue as your agent, whether for a home purchase or sale. Ronald Claveloux
Thanks so much! You made this sale smooth, even though I was located on the west coast. There was clear and timely communication from you and the other parties. Gary Smith Janet Blevins
Sue Woods was fabulous. She helped us price our home correctly and we had a contract in 4 days! She was always available to answer our many questions. Janet & Kenneth Punzelt
Sue was the consummate professional from initial contact through final closing. Never missed a beat or the opportunity to be helpful. We couldn't be more pleased with the process and the outcome. We are very grateful to have had her represent our interests. Alexander & Beth Shak
Sue does a great job. Knowledgeable, personable and thorough! Roxzene Hunter Michael Kneeland
Sue was professional, patient and understood all the moving parts of the transaction perfectly, from start to finish. And was always available when I needed her. I couldn't have sold the house without her guidance. George & Judith Cohan
Very satisfied with the professional way that Sue handled the sale of my house. Joan Wilde
Sue Woods was excellent, excellent, and excellent. Did I mention she was excellent? She was. Stephen & Margo Eule
Sue Woods is a excellent Realtor. She bought a high level of proficiency as well as understanding to our recent process of selling and buying a home in a challenging buyers market. I highly recommend her to anyone looking to sell or buy a home in this market. Lee & Deborah Andrews
Sue Woods was extremely helpful, knowledgeable and attentive. It was my pleasure to work with her. Dick O'Connoll
Sue was great!! I enjoyed working with her. She was always very accommodating & caring. -Andrea Andrea Felix
Sue Woods was a guiding light in our first experience in selling a home. She was directive when needed, supportive throughout the process, always cheerful, kind and patient. She was the perfect realty agent. Arthur & Mary Clark
Sue was amazing!!! She went above and beyond to help us find the perfect house that we love! Katherine & Brenday Manchester
Sue was amazing- she handled everything professionally and efficiently! I really appreciated her availability, candor and frequent communications. This is the second time we have used Sue for a real estate transaction and trust her implicitly. We highly recommend Sue. Lisa Claveloux
Sue Woods and Christine Lena expertly guided me through the entire process including referrals for everything I needed. They were available immediately for anything I needed. The entire process was completed for me without me having to leave FL. Andrea DeTulio
Sue woods is the best person ever. She made buying a home for the first time an enjoyable experience not a stressful one. Steven & Jennifer Lieberman
Sue Woods was the agent for the sale of our home. We found Sue to be always pleasant, punctual and knowledgeable. She was always available to answer our questions and was clearly an advocate for our best interests. My wife and I highly recommend Sue. Harry Ardolino, MD Elizabeth & Harry Ardolino
Sue is a great realtor who knows her stuff and also keeps an open mind. She stuck with us after a deal fell apart and helped us find a perfect alternative. Catherine Montgomery
Job well done very pleased John & Christina Ansted
We experience the person more than the firm. That said, the firm provided a good home for the broker. Richard & Tina Marsh
Yes, I would like more information from Sotheby's International Realty. Please use and/or share my information with a Sotheby's International Realty agent to contact me about my real estate needs.
By clicking Send Message, I agree a Sotheby's International Realty Agent may contact me by phone or text message including by automated means about real estate services, and that I can access real estate services without providing my phone number. I acknowledge that I have read and agree to the Terms of Use and Privacy Policy