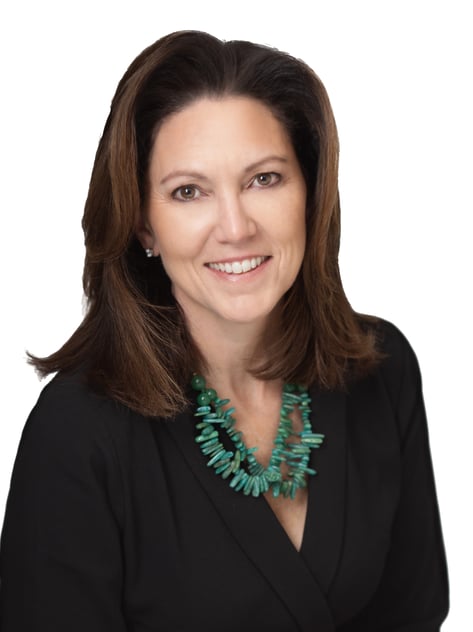 Teri Lewis
Realtor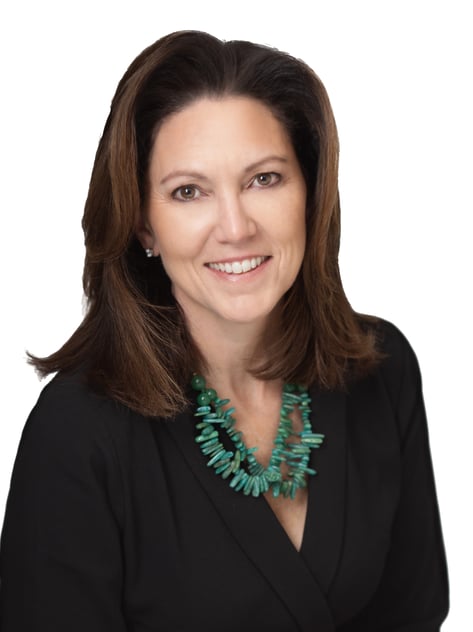 Essex
13 Main Street
Essex, CT 06426
Teri grew up on the Connecticut Shoreline and is extremely familiar with the Connecticut River Valley. For the past 27 years, Teri has resided in Old Lyme to raise her two daughters with her husband John of 25 years.
Teri has also has been involved in the marine industry since her teenage years. She and her husband have been working in the marine industry for over 38 years. They also owned and operated a marina in downtown Essex, as well as being members of a local yacht club. She takes pride in knowing the Connecticut River Valley which furthers her knowledge of many waterfront homes.
Teri is extremely personable and will work tirelessly for your needs. Her attention to detail and her honest and personable approach is what she longs for each in every transation. She will not only find you a home, but will also help you find the right fit for your family and also give you a concierge approach when transitioning into the area she so loves.
Let Teri's lifelong local knowledge and love for the shoreline be an asset to you. Feel free to contact her with any questions you may have.
Her cell number is 860-227-7913.
READ

MORE

LESS
Born In

Deep River

Lives In

Old Lyme

Favorite Movie

The Notebook

Interests

Boating, HGTV, Outdoors, Horses

Favorite Lyric

A good life is when you assume nothing, do more, need less, smile often, dream big, laugh alot, and realize how blessed you are.

Inspiration

My Family and Friends

Can't Live Without

Family
READ

MORE

LESS
My Awards
Rookie of the Year Award, Company-Wide
2020 Gold Award
2021 Gold Award
2022 Gold Award
My Specialties
Equestrian Properties
Waterfront/Beach Properties
Testimonials (33)
Teri Lewis is the most knowledgeable, helpful and professional person that I have ever dealt with in real estate!!! Your rating scale needs to go well above 10 for me to truly express my satisfaction with my recent purchase. James & Benjamin Wolfe
We would be extremely likely to recommend Teri Lewis as a real estate agent. Intelligent, detail-oriented, incredibly responsive, tenacious and extraordinarily caring. If the William Pitt/Sotheby's agency's other agents are even half as good as Teri, we would give you a top recommendation. John & Eleanor Sloan
Teri lewis was a pleasure to work with. Accommodating, helpful, honest. I would highly recommend. Nathan & Steffany Breglio
Teri was Amazing. She was patient and informative and she was always there when we needed her! Teri made this process so much easier than we anticipated and my wife and I could not be happier! Thank you Teri, you are the Best! Very Respectfully, Chad and Vicki Harris Chad & Victoria Harris
Teri Lewis was super great, extremely knowledgeable, helpful, Nice to beat the band and wonderful to work with. Enrico Liva
We feel so fortunate to have had Teri Lewis as our real estate agent when we were looking for our house in Connecticut. She went above and beyond in every way to help us find the perfect property. Since we were searching from a distance, she provided us with, not only a FaceTime walk-thru of the properties, but also took detailed videos which we could review and consider. Teri was always quick to respond to our many questions and concerns which is of the utmost importance for us when looking for properties. More importantly for us, though, was how wonderful she was to work with which made our home buying experience a pleasure. Thank you Teri! Jill & Robert Mautner
Teri was outstanding from the beginning.....informative not pushy, a good advisor and advocate, a realist as well as one who brought a positive and hopeful attitude into play, an effective and frequent communicator......we are exceedingly pleased! jonathan for the family Jonathan Carlisel
Teri was exceptional with helping us find the right home. She's very professional and extremely knowledgeable. I highly recommend her to anyone and will definitely hire her in the future. Alex Bunaev
Teri Lewis was the best real estate agent I have ever dealt with. Aggressive and assertive where she needed to be, also compassionate and understanding in areas where that was called for. If you are looking for a person in the industry that knows their stuff and will get the deal done, look no further, you found the right person! Charles Violissi
Teri Lewis is my agent. Can't say enough about her being there every step of the way. So very grateful I worked with her. Excellence is her middle name. Rick Liva Enrico Liva
Teri Lewis was great to work with and made the process very easy! John & Kimberly Shopey
Teri Lewis was a consummate professional who understood our wants and taste. She stood by us in a very difficult real estate market. As a result we ended up with exactly what we wanted. Because of Teri, the entire process of purchasing our house went smoothly and quickly. We are so thrilled with her integrity and loyalty we recommended her to our daughter who is also now a proud home owner thanks to Teri. Naomi Sussman
It was a pleasure to work with Teri Lewis. She is knowledgeable and professional. I would highly recommend her to potential buyers and sellers. Brian & Carol MacDonald
Teri Lewis is smart, capable and professional! It is because of her talents that we are in our new home. We would recommend her highly to anyone looking for someone who knows the area like the back of her hand. Geraldine Bowman
Terri was very attentive and understanding to our needs. I highly recommend using her to find your next home!! Brian Dutch
Teri Lewis showed me the whole area and quickly zeroed in on exactly the kind of home and living situation I wanted. She has continued to help me get to know the area since I moved in. Teri is great! Steven Decker
Teri went above and beyond to help us secure the home of our dreams as backup buyers. She was proactive, professional and attentive across the board. We highly recommend Teri to anyone looking for a home in this area. William & Theresa Graham
Teri Lewis was a pleasure to work with. Very professional with a great attitude, outstanding work ethic with the ability to get things done quickly and efficiently. Tod Tucker
Must say Terri is the best! We did what she said and got way more than asking price. Love her! Layne Nagle-Macwhinney
We had a great time working with Teri, we all know househunting can be frustrating but she managed to make it fun and exciting. It's nice working with someone who actually has the knowledge and expertise to navigate through today's crazy real estate world. Kevin Strain
Teri Lewis, our listing agent, was phenomenal. A+++! She was exceptionally thorough and responsive throughout the entire process. Teri is a highly professional and knowledgeable agent! Her calm demeanor helped make a challenging process very manageable for us as the sellers. Teri is an amazing agent and person! I highly recommend her!! Anne Calamari
Bernard & Michael Kennedy
Teri Lewis was the consummate professional who knows the market, the business and has a high degree of relatability. We could not have been happier with her consult, service and accessibility. We have worked with many agents in the past and found her honesty and integrity refreshing. She made sure we ended up with the right fit. Best agent we have ever worked with. John & Gail Mandracchia
Great service Michael Cooke
Terri was terrific. Very professional and thorough. A delight to work with Patricia Peoples
Terry Lewis was fantastic to work with and her attention to detail was a wonderful experience for everyone involved in the sale of our home. Travis Parker Travis Parker
My husband and I can't thank Teri Lewis enough for her tireless support and efforts to help us sell our first home and purchase our next property. On the selling side, she took the time to walk through our home and point out all of the things we needed to polish before listing. This step was a must as Teri sold our home in less than 2 days with multiple, above asking offers! Teri simultaneously worked to find us the perfect house within the area and budget we had been hoping for. (She knows the CT River Valley and Shoreline like no other!) Searching aside, her firm negotiating skills are what we believe really made it happen. The current market posed a lot of challenges for anyone buying or selling a home right now and we are just so grateful to have done it with Teri Lewis. We would recommend her to anyone, over and over again!! Erin Muldoon
Teri was absolutely terrific to work with. She navigated us through purchasing our first home in the middle of a global pandemic with kindness, precision, and expertise. Communication is a strong piece of why we enjoyed working with Teri so much. We had many questions throughout this new process and she took the time and care with us that we hoped for. Teri also was incredibly helpful to me as I navigated this process with my husband away from home for military training. She worked with us to make sure both of us felt included despite the distance factor and was incredibly accommodating. She consistently exceeded all of our expectations. We cannot recommend Teri enough! Casey M.
Buying a home , especially for the first time, is a bit of a daunting and scary undertaking. Teri understands this and supported and educated me through the entire process. Her advise, kindness, communication between me and the seller all made for a positive outcome in the end. I would hire her again in the blink of an eye. Amy Estabrook, Masons Island
Last year our family made the big decision to relocate. I was referred to Teri Lewis by one of her current clients. He said she was fabulous, and referral goes a long way with me. Within seconds of our initial conversation she made me feel relaxed, and in good hands. Not an easy feat for a first time home buyer. Teri was thoughtful, sensitive, honest and listened to our long list of ever changing needs in a house. We were a bit overwhelmed with articulating what we were looking for since we've never lived in a house.Teri gently guided us into the right direction, giving us a clear path to the right home for us. We looked (via FaceTime) at a few houses, and never for a second felt rushed. Teri alerted us, within minutes of posting, a listing that was perfect for us. She immediately set up an appointment after we agreed this was 'the one'. Teri was a genius! She knew exactly what we needed to win the bid. She came up with ideas that even my real estate friends were amazed by. She checked in every day to make sure we were surviving the most stressful time of our lives. The moment came when we received the news that we were chosen. Teri celebrated with us as we cried. It was a whirlwind soon after and she held our hands until the end and even after. Teri Lewis has been an angel for our family. We still thank our lucky stars that we found her. We will forever be so grateful. Kimberly Lutts
I would recommended Teri Strain Lewis to anyone looking to buy or sell their home. Her personality is positive, honest and engaging. She kept the process moving and on track by being thorough, doing more than was her responsibility and knowing the process for all involved. Dawn Parker
I loved working with Terri...very talented and I feel that she did the best job for me! I followed her advice and let her take the reins and everything went well!!! She never missed a beat...I would recommend her and I already have... Suzanne Simpsone
Teri Lewis and the WPS team are fantastic realtors. As first-time homebuyers, my wife and I were skeptical (read paranoid) at each turn, but Teri was our rock. She took the time to explain the steps and assured us that she had our best interests at heart. We even got an assist from her colleague, Heather Gagnon, who's patient, friendly, and excellent at explaining realty law. My wife and I couldn't be happier with our new home, and the service we received from the William Pitt Sotheby's team. Thank you all!! Samuel Angles
Yes, I would like more information from Sotheby's International Realty. Please use and/or share my information with a Sotheby's International Realty agent to contact me about my real estate needs.
By clicking Send Message, I agree a Sotheby's International Realty Agent may contact me by phone or text message including by automated means about real estate services, and that I can access real estate services without providing my phone number. I acknowledge that I have read and agree to the Terms of Use and Privacy Policy