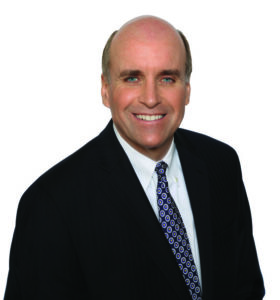 Last quarter we reported that the year kicked off with real estate sales generally declining across most markets versus the same period the year before, a phenomenon that carried over into the second quarter as well. Early in 2019 Westchester and Fairfield Counties felt the deepest impact in the market decline in single family home sales year over year, but a deeper analysis showed that the upper end, which makes up just a small percentage of sales, had an unusually significant effect. In Westchester, for example, most of the overall market decline in the first quarter occurred in the $2.5+ million price sector, where sales of units decreased as high as 45%, compared to a decrease of only 3.7% in the sub-$2.5 million market. In the second quarter, unit sales under $2.5 million—representing 87% of all sales county-wide—decreased by 2.5% versus the same time last year, while over that price point, units decreased 7%. That's a far cry from 45%: The market may still be off, but clearly, these numbers are an improvement.
The Fairfield County market was also down both year to date and for the second quarter, but again, adding a line of demarcation at a specific price point is revealing. Here, decreases in volume and unit sales are far more modest below $3 million, and the $2-$3 million price sector even demonstrated growth versus the second quarter last year. Yet sales above $3 million remain significantly challenged county-wide, except in Greenwich, where the declines at the upper end during the second quarter were similar to those seen in Westchester. Those sales were down, but not dramatically so. For further discussion, please turn to the Westchester and Fairfield County sections of this report.
The full report is available to read here.
The other markets we serve turned in varying results for the second quarter. The Connecticut Shoreline region and Litchfield County both continued to show decreases in unit sales with smaller declines in dollar volume, indicative of improving activity at the higher end. Sales this year in the Farmington Valley region have also fallen a little behind 2018, but up in Berkshire County, 2019 is a strong year in sales so far with units and volume both increasing over last year.
It is true that there has been a negative effect on our housing markets from the tax reform bill passed a year and a half ago, as well as from further state and local taxes imposed by New York and Connecticut. But our consistent position has been that the impact from taxes is just one piece of the equation purchasers consider in their decision process. The sales declines are moderate but not enormous, suggesting that the tax issue is being offset by other positive economic indicators. Encouraged by these other factors, people are still buying houses. They include ongoing historically low interest rates; low mortgage rates, averaging 3.73% on the last day of June; unemployment that continues to drop, reaching an exceptionally low 3.7% at the end of the quarter; a booming stock market; and strong GDP growth, hitting 3.1% in the first quarter. Consumer confidence stood at 121.5 (1985=100) in June according to the Conference Board Consumer Confidence Index., and has consistently hovered at elevated levels for some time now. Each of these factors serve as important benchmarks in gauging the health of the real estate market, and they leave us feeling optimistic as we move into the second half of the year.
I hope you find this report informative on what's happening in your market, and invite you to contact one of our sales associates if we can help you with any of your own real estate needs.

Paul E. Breunich
President and Chief Executive Officer
William Pitt – Julia B. Fee Sotheby's International Realty