A message from Jane McWilliams, Vice President of Business Development and Relocation
Are you thinking about moving to the "burbs"?
Life in the suburbs is about open air, yards, top rated schools and scenic charm. A home here is your opportunity to Move Up.
The "burbs" life is especially relevant when your family is growing. That's why my team and I will be an exhibitor at the New York Baby Show, the largest show for new and expectant parents in the country. The event takes place this weekend, May 18 – 19, at Pier 94, New York, NY.
There, we'll be ready to match you with the best real estate advisers in the industry to help you find your dream home. On top of everything you will gain from a move to the suburbs, I'm excited to offer a cash rebate program when you use our service. Learn more about our Affinity program.
In anticipation of tomorrow's event, I want to present to you an overview of the extraordinary areas my team serves. As far as suburban life goes, these areas are simply the cream of the crop, and it will be my pleasure to make experiencing life here a reality.
I hope to see you this weekend at the Pier! A move to the "burbs" may be one of the best moves you can make!
My Regards,
Jane McWilliams
Known as the "Golden Coast," Fairfield County is renowned for its beauty, charm and lifestyle.
The Town of Darien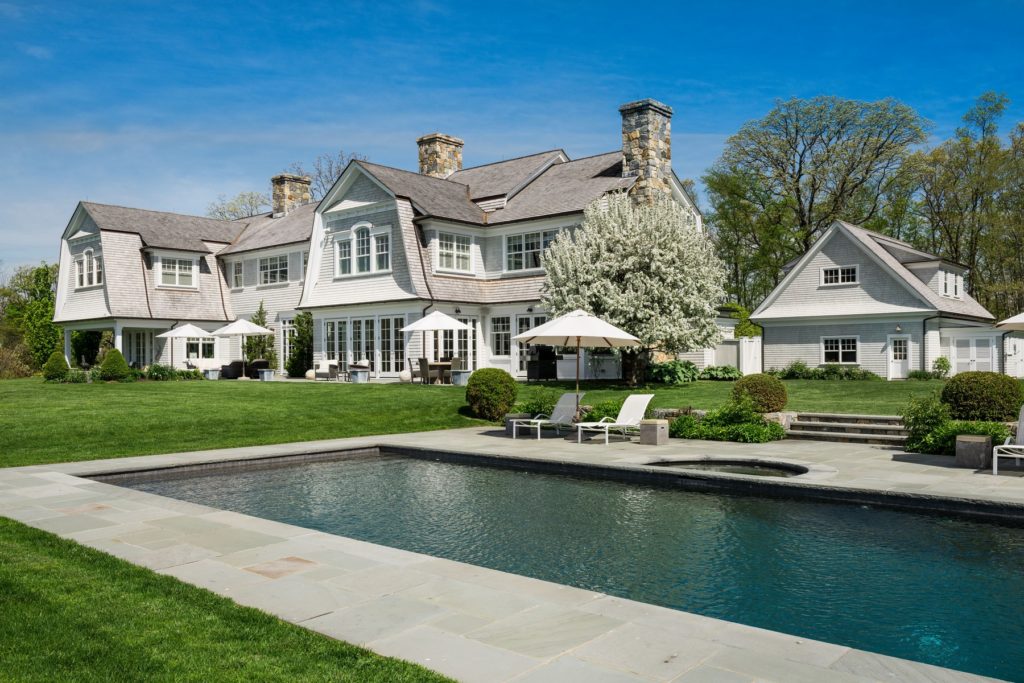 20 Juniper Road
Originally settled in 1645, the town of Darien features many restored Colonial homes, creating a blend of sophistication and old-world charm. The town is conveniently located only 38 miles from New York City, and commuters will find that nearby airports including Westchester, Kennedy and LaGuardia are easily accessible via Interstate 95 or the historic Merritt Parkway. The heart of the community is found in its town government, civic activities and award-winning public school system. It's an ideal town for an active lifestyle, with two public beaches, an ice-skating rink, an active YMCA and YWCA, a yacht club, boat club, six private clubs and numerous parks offering a wide range of activities for everyone.
The Town of New Canaan 

1480 Ponus Ridge
Nestled against New York's border is a picturesque New England community of elegant residences, expansive parks, meandering stone walls and pristine ponds. Residents enjoy the town's natural beauty, which combines hills and valleys with acres of unspoiled woodlands. New Canaan's downtown business district, with its distinctive brick structures, gives the town an atmosphere of suburban sophistication in a setting of country charm. At the town's heart is its downtown, lined with an assortment of restaurants for fine dining as well as upscale shops and boutiques. It is known for its excellent school system and the acclaimed Silvermine Guild Art Center. Community theater also has deep roots in New Canaan. The highly acclaimed regional theater group the Town Players of New Canaan was formed in 1946 and continues to produce top-notch stage productions. There is no shortage of recreational and athletic facilities, with a country club, public and private tennis courts, and a town pool.
Homes on the market in New Canaan
If being closer to the city is important for you, Westchester County is the place to be. Offering excellent commuting access to New York City, it is among the country's most affluent and most desirable places to live.
The City of Rye

310 Stuyvesant Avenue
On the picturesque shore of the Long Island Sound, the city of Rye is a flourishing residential community offering an abundance of natural and cultural resources unrivaled by larger cities. Residents enjoy a close-knit, small-town setting reminiscent of a New England village, where traditional charm blends with modern living. The tranquil city is characterized by miles of magnificent shoreline, scenic vistas, rolling landscape and charming, tree-lined streets, while offering a lively downtown thoroughfare on Purchase Street, lined with upscale shops and restaurants. The residential communities of Rye offer a plethora of options that include majestic waterfront estates with sweeping views, stately Tudors, historic Colonials, ranches and new construction. The elementary schools which serve kindergarten through fifth grade are all New York State Schools of Excellence. It also boasts scenic hiking trails through areas with pristine ponds and flowing streams. The city's active recreation department offers programs and events for participants of all ages including youth sports leagues, Little League, softball, soccer, lacrosse, yoga, computer classes, cooking and science for all ages, beginning with preschoolers.
The Village of Bronxville

20 Argyle Place
The charming village of Bronxville, located in the southern Westchester County town of Eastchester, comprises close-knit neighborhoods with lush lawns, towering trees and graceful homes. This English-style village boasts a variety of turn-of-the-century residences including those in the Victorian, Colonial and Tudor styles. The village also offers numerous upscale apartment buildings and townhouses, many of which are within close proximity of the bustling business district and railroad station. In the early 1900s Bronxville earned a reputation as an artist's colony. In the years since, Bronxville, and its Lawrence Park district in particular, have served as a magnet to many notable residents seeking small-town comfort, a vibrant community spirit and lively downtown. The area is home to a myriad of businesses and shops including cozy eateries, specialty food stores, art galleries, antique shops, eclectic boutiques and a movie theater. Its impressive architecture, small-town charm, distinctive housing and close proximity to New York City have made Bronxville a one-of-a-kind village.