Ahhh, fall. Many of us feel it is the best time to be outside, enjoying our gardens, lawns, and other natural spaces. The temperatures are still warm but more forgiving than the scorching summer heat, and the hint of autumn in the air makes us cherish the changing season. 
While a summer garden is resplendent with sunny, colorful blooms, fall gardens also maintain wide appeal. Autumn is a great time to reassess, get things in order for future seasons, and also to add some seasonal interest to your garden spaces.
For some great ideas on what to do with our gardens this fall, we reached out to Tony and Jessica Zavaglia, Owners/Principals of Zavaglia Associates, a popular landscape development and design firm serving Westchester, New York City, and Fairfield, CT.
Here are their three favorite tips:
1. Focus on maintenance.
To ensure the health of your gardens and outdoor spaces next season, now is the perfect time to clean-out and reassess. Key questions to ask include: Are your summer annuals ready to be removed? Do your perennials need pruning? Do you have any open spaces that you could add to extend interest into the autumn? And don't forget your lawn! The cooler weather signals the end of the growth season, so now is the ideal time to fortify your lawn's root system and ensure a healthy, vibrant yard when the warmer weather returns.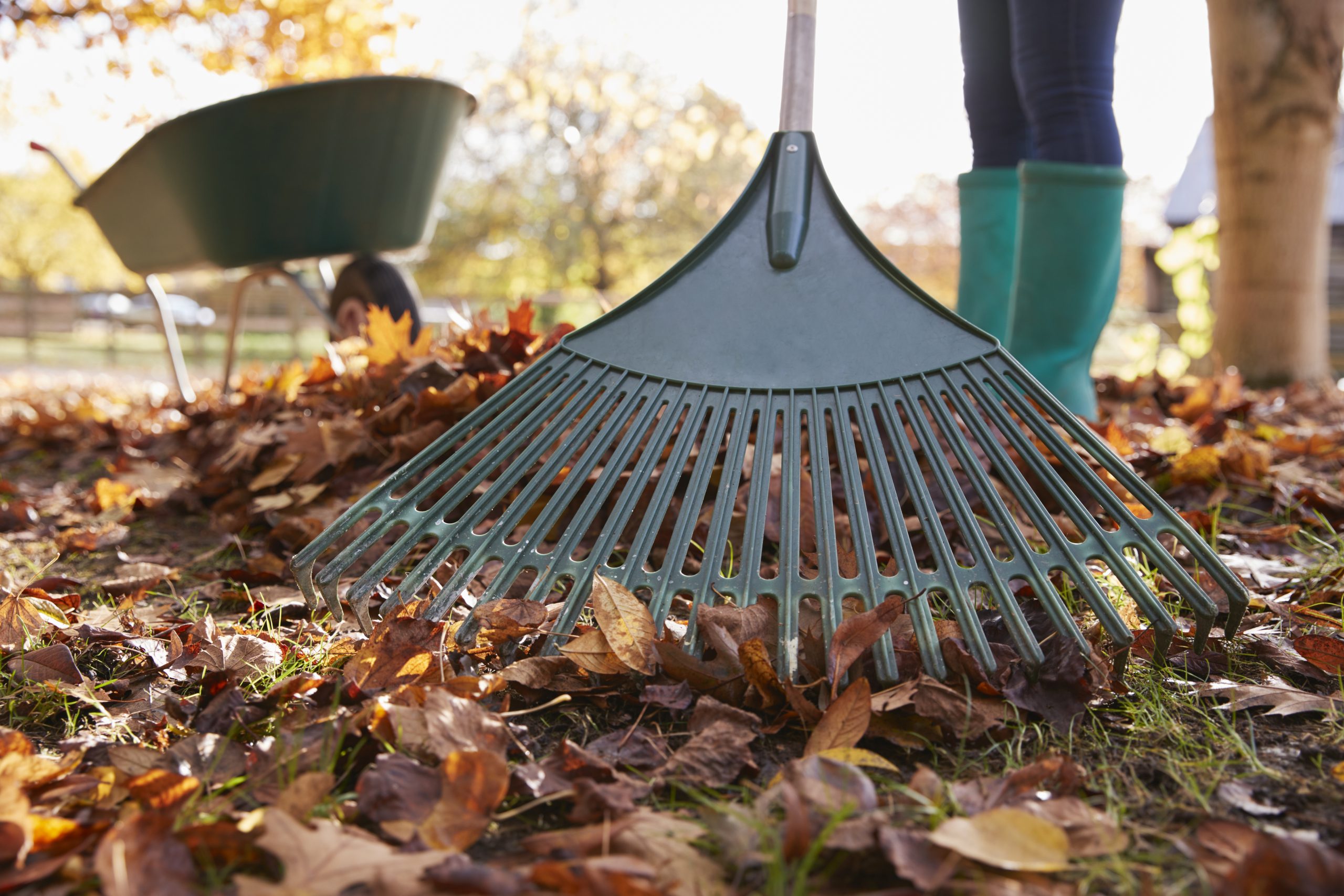 2. Create fall interest.
'Tis the season to start adding some fall annuals into your beds to add rich color and textures.  Mums are always popular, but it's also smart to consider adding native plantings to your garden design. Annual and perennial ornamental grasses are a great way to add visual interest to the fall garden. Many are drought-tolerant, too, which is a consideration we are all contending with these days. Your local nursery will be stocked with options that thrive in our USDA hardiness zone. With so many options, you can easily transition your garden into the cooler months. And, don't forget to add some bulbs—you'll be thankful that you did come spring!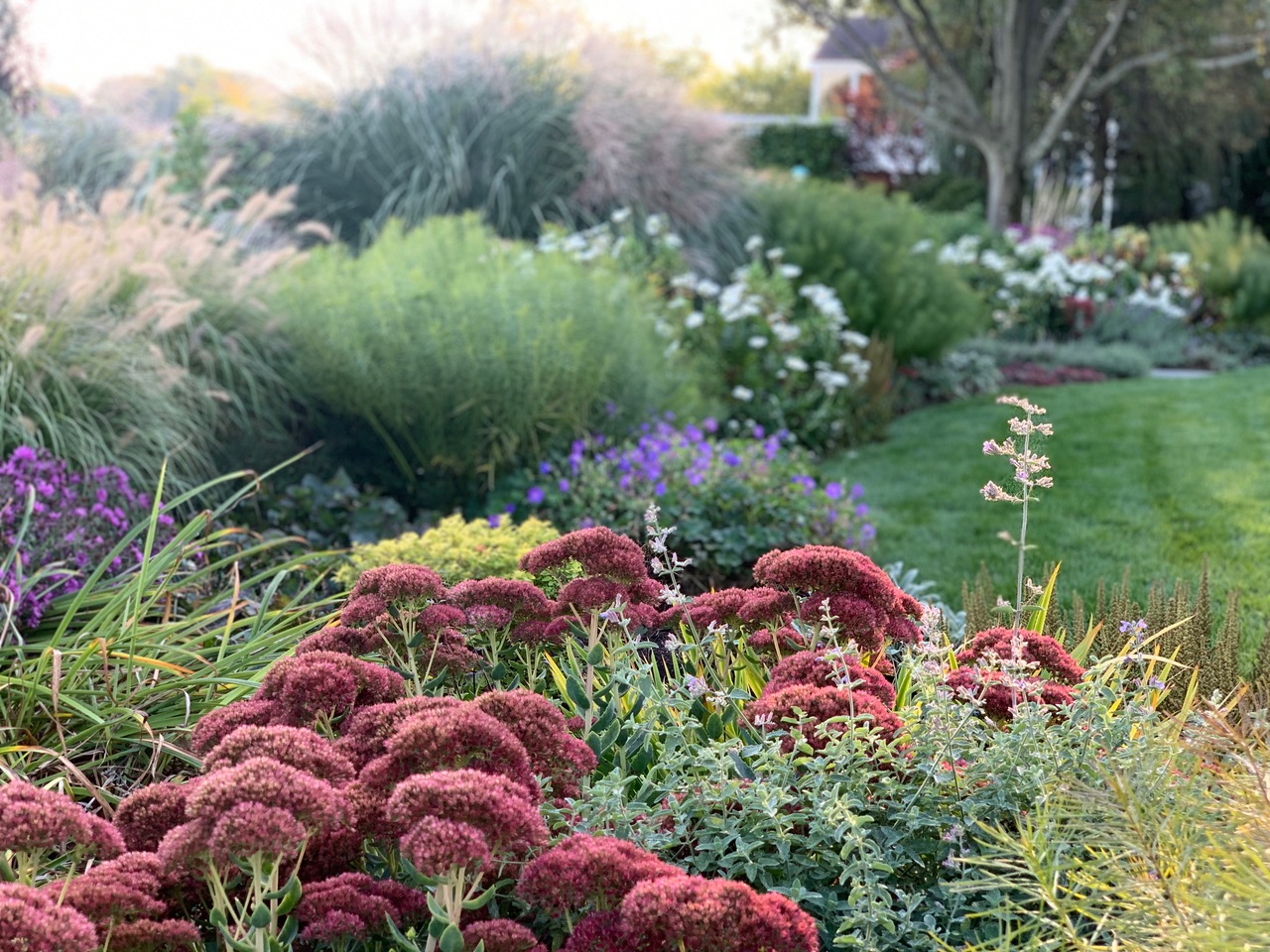 3. Extend your outdoor season.
Your outdoor space isn't just for spring picnics or summer BBQs. Autumn is a wonderful time to be outside enjoying your yard. The weather is oh-so-pleasant and those pesky bugs are calming down. Why not take the opportunity to extend your season by adding an outdoor seating area around a firepit? There are so many options for both permanent and seasonal set-ups. Consider adding outdoor lighting elements so you can take advantage of those early twilight evenings into October and even beyond.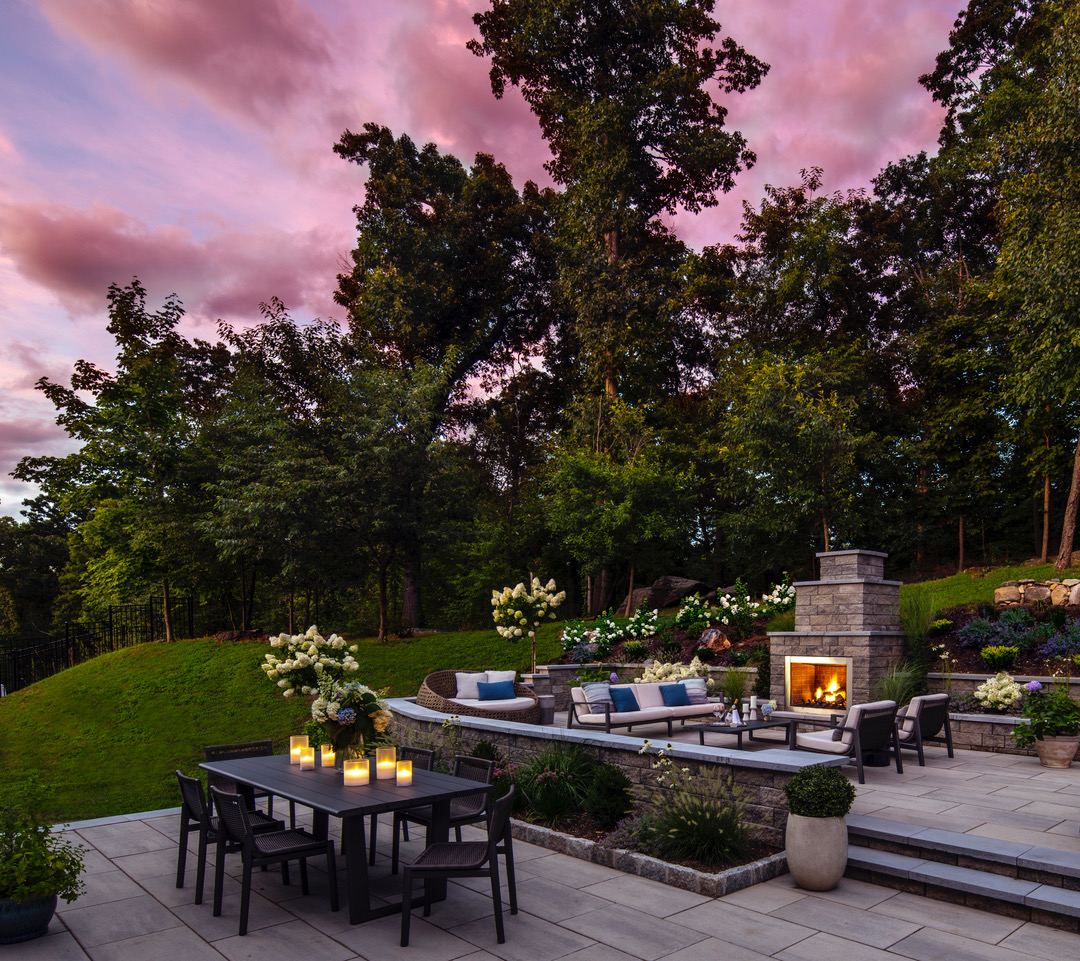 The great thing about fall gardening is that it doesn't have to be as labor-intensive as the spring or summer seasons. With these three great ideas, your outdoor spaces will be primed for current and future enjoyment. Grab a sweater and a warm beverage and go enjoy the resplendent surroundings!
ABOUT Tony and Jessica Zavaglia, Owners/Principals ZAVAGLIA ASSOCIATES
Zavaglia Associates is a dynamic Landscape Development & Design firm serving Westchester, NYC, and lower Fairfield County, CT. They approach all of their projects with a mindset of thoughtful investment in design and a focus on sustainability. Their goal is to bring out the inherent beauty of a property while partnering with their clients to meet their needs, aesthetic, and budget expectations.  They love making their clients' wish lists for their homes and family a reality.