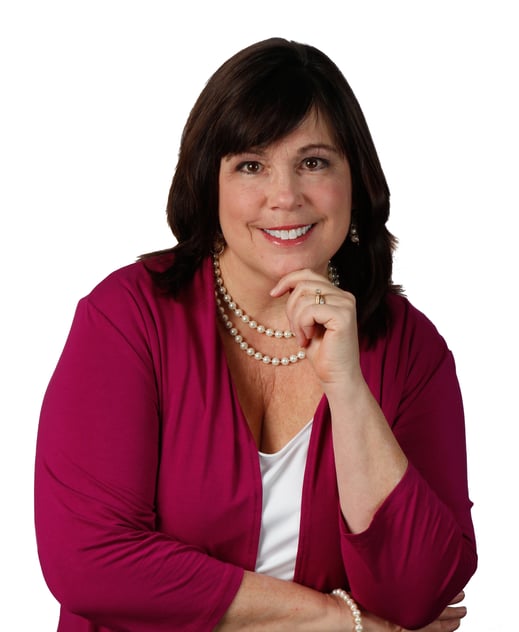 Becky Hood
Licensed Realtor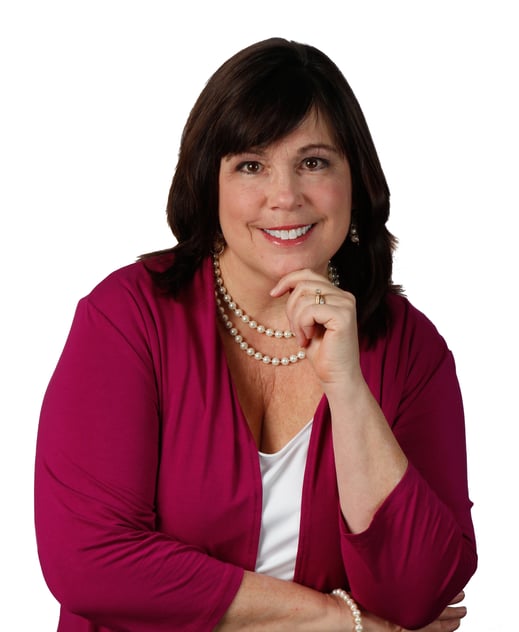 I am a proud William Pitt Sotheby's International Realty Licensed Realtor for the Northern Fairfield County Brokerage for over 12 years, I have extensive knowledge and experience assisting Buyers with their dream home purchases and orchestrating sales of Homeowners properties when it's time to make a residential move. I have been helping buyers and sellers reduce their stress and anxiety and enable them to realize their dreams of homeownership, whether first-time home buyers, 2nd or 3rd-time home buyers, investors as well as renters. I specialize in the towns of Southbury, Woodbury, Newtown, Brookfield, Bethel and Danbury for single-family and condominiums, as well as waterfront properties on Candlewood Lake, Lake Zoar and Lake Lillinonah.

Prior to my career as a Real Estate Salesperson, I had 27 year's experience working for a large corporation (IBM) and held positions in various departments within the company such as Intellectual Property Law, Facilities Services, Printing Systems, Finance, International Assignment Accounting and Sales/Use Tax. These experiences in diverse positions and roles have taught me everything there is to know about people, relationships, being flexible, understanding business needs and how to be extremely organized and professional ~ all these are important skills to be a successful Realtor.

Community: I served the local community through various organizations while raising my daughter and son. I have been PTO volunteer of the year, Girl Scout cadet and senior-level leader, Boy Scout leader and committee member in charge of leading education and training, Pomperaug High School Grad-Nite Committee member and most recently served as President of the CT and Western MA Air Force Academy Parents Association (2008-2010). I volunteer my time with the Handy Dandy Handyman (HDHM) non-profit organization in Brookfield.

Affiliations: National Association of Realtors (NAR), Connecticut Association of Realtors (CAR), Northern Fairfield County Board of Realtors (NFCAR), and SMART Multiple Listing Service. I am also a member of the National Association of Professional Women (NAPW).

Personal: My home is currently on Candlewood Lake in Brookfield, CT, but have also lived in Manchester, Sandy Hook, and Southbury, Connecticut. I am married with two grown and accomplished children - a daughter in Newtown who works for Synchrony Bank in Stamford and a son who is a former Captain in the US Air Force and is now the Controller for Tusk Venture Partners in NYC. My interests include boating, water skiing, golf, traveling, exercising and spending time with family and friends in my spare time, especially my adorable grandchildren Aubrey (6), Owen (4) and Emma (18 mos) and Charlotte (7 mos).

A proud recipient of the CT Magazine 5-Star Professional Award 2 years running, William Pitt Sotheby's Gold Award consistently since 2016-present, William Pitt Sotheby's Silver Award in 2015 and the Bronze Award 2014.
READ

MORE

LESS
Born In

Titusville, FL

Lives In

Brookfield, CT

Favorite Movie

Top Gun Maverick

Passion

Gardening

Interests

Boating, Outdoor Adventures, Traveling

Inspiration

Family

Can't Live Without

Grandchildren
READ

MORE

LESS
My Awards
CT Magazine 5 Star Professional 2021-2022
Sotheby's Gold Award - 2016-2022
#1 Closed Units and Volume - Oct 2022
Top Producer 2015-2022
Top Seller 2022
Sotheby's Silver Award - 2015
Sotheby's Bronze Award - 2014
My Specialties
Waterfront Properties
Single Family
Condominiums
Foreclosures
Land
Testimonials (28)
Becky Hood was extremely professional from start to finish. She was on top of every detail and just made my life so stress-free by selling my home. Eileen Jelinsky
This is the second real estate sale that Becky Hood has handled for me, and she is fantastic. I highly recommend her to anyone in search of an experienced and highly professional Realtor®. Dennis Castellano
We are writing to express our utmost satisfaction and gratitude for the exceptional service provided by Becky during our search for our first home. Her guidance, support, and dedication made a significant impact on our home-buying experience. Becky's professionalism and expertise were evident from the start. She took the time to understand our needs and preferences, providing us with valuable insights throughout the process. Her availability and patience in addressing our questions and meeting with us after work hours and on weekends were greatly appreciated. One of Becky's standout qualities was her negotiation skills. She skillfully advocated for us during the negotiation process, resulting in a favorable agreement with the seller. Additionally, her efforts in ensuring necessary repairs were completed before closing were commendable. Becky's commitment to excellence and genuine care for her clients were evident in every interaction. Her interpersonal skills and professionalism made us feel valued and supported throughout the entire process. We are so grateful that her previous clients recommended her to us. We would definitely recommend her services to others as well.Sincerely, Christine & Michael Finelli Christine Finelli
Becky was extremely attentive and professional during our selling process. She managed to get our house sold in a week and was available 24/7 for all questions and even the occasional hand holding sessions! Selling a house is a stressful event but Becky, due to her diligence and "can do" attitude was able to get us to the settlement table on time. Do not hesitate to chose Becky as your agent, she is the best partner you can have when selling a house! Karen Carter
Becky Hood was the best. She really took a lot of time to help me find my new condo. EJ Lauder
Ours was a difficult challenge! The house was outdated ('80's) and quite large for most potential buyers. I was impressed with Becky's outreach and marketing activities. She also had great insights about what type of potential buyers would be interested, and what updates we should or should not invest in as we put the house on the market. She remained optimistic and positive and patient when we were feeling as if the house would 'never sell'! I recommend Becky highly for any potential seller or buyer. Peggy Anson
We couldn't be happier! When we began looking for our next home we really didn't know what we needed or how to navigate a challenging market. Becky has extensive knowledge of the market. Beyond that she was patient, she was kind, and she worked tirelessly to ensure we found the home of our dreams. In addition she guided us through the preparation and sale of our former home, coordinated same day closings and somehow eliminated the stress from the entire process. We highly recommend Becky Hood if you are looking to make a move. Christine Cantone
We would highly recommend Becky Hood as a real estate agent. After 33 years we decided it was time to sell our house and find new place better suited to our current needs. Becky gave us valuable advice to get our home ready for the market and we were able to secure an offer that was well above our asking price. She kept us updated as negotiations continued and the closing went smoothly. Becky also kept a close watch on the condo units that we were interested in and found us the perfect one for our forever home. Again, her advice to us was invaluable and both closings took place within 6 weeks. Becky experience and knowledge of the market, coupled with her wonderful personality is a winning combination. Many thanks, Becky! Maureen Castellano
Becky was amazing to get me through this extremely hard time in my life , She was always there with a new strategy & never gave up . She always showed up with a smile on her face & told me we will get through this , & we did ! I thank her for her encouragement & concern in my well being to start a new chapter in my life! Janice Wilkinson
Becky was excellent to work with! Michele Miller
I was in the market to buy from November 2021 to July 2022 and Becky stuck with it. She got me a great deal on the place I wound up buying, i would recommend her to anyone. Dylan A Clark dylan.a.clark.personal@gmail.com
Extremely professional and knowledgeable in the real estate industry! Anne L Johnson
We are extremely please with Becky as our realtor, She was very professional in all aspects of the process for the sale of home and was sensitive about it knowing how personal this sale was for me. We very much appreciated her patience as well since we at first thought of selling a few years ago, where she took the time to create a competitive market analysis but I just wasn't ready to sell. The marketing of our home along with her photographer that handled the photos and video were spot on capturing the house beautifully. We have already recommended Becky to our neighbor who hopefully will contract with her as well. Linda A Forney
Becky did a great job working with us up front prior to listing and then helped us set the price perfectly to get a fantastic sales price. She went above and beyond what we would have expected a realtor to do. We are recommending her to everyone of our friends that is considering selling. (Or buying) Brian K Forney
Our sales rep, Becky Hood, did a fantastic job. Conversed on a regular basis, Continually followed up on a multitude of things, just did a fantastic job. Theodore R Anson
Becky Hood was THE best realtor for us: Sharp, wise, enthusiastic Always responsive Provided additional info and local resources. My advice: Ask for Becky Hood! Ian K Roome
Becky is, without a doubt, the most thorough and committed real estate agent in the business. Her tenacity and drive to do every little thing for her clients puts her in a league of her own. I am certain that without Becky Hood, we would not have this home, and we certainly would not have the peace of mind that we have now. Gaetano Fratto
We could not have had a better agent to work with! We are extremely pleased with all aspects of our transaction with Becky. Becky was very professional, curtious, skillfull and extremely well versed in all aspects of our real estate sale. She really put herself "all-in" for us to make this a top notch experience. From the listing of the home through the negotiations and final sign off she really did a wonderful job for us. We are very thankful that we were able to work with her and would highly recommend her to anyone looking to buy or sell a home in the area. Kenneth J OConnor
Becky was very professional and helpful throughout the process. We couldn't be happy with the outcome. Ellen M Murphy
Becky Hood helped us, first, in buying a home and then in selling our old home. She was very friendly and explained us to understand and get the most benefits we could get. We would be very happy to have her working for us again. Yuthea & Khunnang Sar
I would like to thank Becky Hood very much for helping me in getting my new home. She worked diligently and covered as best as I could understand. Yethea Sar
Becky did a fabulous job of listening, identifying, negotiating, and transitioning us into our ideal home! Mary Maloney
Becky was amazing, She really made us feel like she had our best interests in mind and worked so hard to make sure we purchased a house in the super fast time frame we needed. She made the process feel much less confusing and was insightful during every step. She made us feel so at ease so that we did not feel stressed or overwhelmed at any point. I will definitely be recommending her to colleagues and family in the future and we hope to keep in touch with her as she has made us feel as though we are friends! Cynthia Avelar
The likelihood of recommending William Pitt goes hand in hand with listing/selling with Becky Hood. Although she was the face of the transaction, assuming William Pitt provided her with resources and relevant info needed for the smooth selling of the condo, then I would also recommend the company she represents. Robert Peter
Becky Hood was great! So happy that we worked with William Pitt. Ajanta & Nagesh Shrestha
I have given very few testimonials in my life, as I truly believe they are an extension of yourself, so I take that very seriously. In light of that, I would highly recommend Becky Hood! I purchased my home in 2009, during the second half of the financial crisis (I had thought we had hit bottom), however that was not the case. I was relocated for work in 2012, and due to the decline in the real estate market, I decide to maintain ownership of the property. I allowed a close acquaintance to stay in the home for the next six years, where unknowing to me the home was put in a state of disrepair. When I fully realized the extent of the situation, I decided to sell the home. When I fully realized to complete the significant work (Contractors) to repair the home, it was going to be close to impossible to coordinate as I was living in Florida. To my unbelievable fortune I was introduced to Becky Hood. From day one, she had empathy and really understood the situation I was in, put herself "in my shoes", and took ownership of the situation. She worked closely with me, the contractors and service professionals to get the home back in proper condition. She acted as if it were her home, and poured everything into it, even using her own credit card for specific expenses (Which thankfully she allowed me to reimburse her). She was able to provide me clear direction relative to the pricing of the home, and positioned me to have multiple offers, and sold the home at 98% of asking price. There is no other realtor that could have performed to the level of what Becky did, and I am extremely grateful for her. If you need a realtor in the area, in my opinion there is really no other choice...Becky Hood! Thanks for listening, Mike Quimby Michael Quimby
Becky blew us away with her knowledge of market, her listening skills and her ability to explain the process to help us better understand what was happening and what to expect. She knew what we wanted and delivered. She supported us through the whole process on both ends: buying and selling. We had tremendous confidence in her ability to negotiate to get with what we felt most comfortable. We highly recommend Becky for anyone looking to sell or buy (or both) regardless of the location. Her professionalism, attention to detail and communication skills are impeccable. In all, she made what could be a daunting, confusing, and frustrating process as easy as one could make it for her client. Thank YOU for having the smarts to have her on your team. Christine O.
Greetings. I just wanted to let you both know that we closed on the house today that we found with Becky. She was wonderful and it was a great experience from beginning to end. We cannot say enough good things about her. She is quite knowledgeable about the area and was immensely helpful in every way. Thanks. Eric Eric
Yes, I would like more information from Sotheby's International Realty. Please use and/or share my information with a Sotheby's International Realty agent to contact me about my real estate needs.
By clicking Send Message, I agree a Sotheby's International Realty Agent may contact me by phone or text message including by automated means about real estate services, and that I can access real estate services without providing my phone number. I acknowledge that I have read and agree to the Terms of Use and Privacy Policy