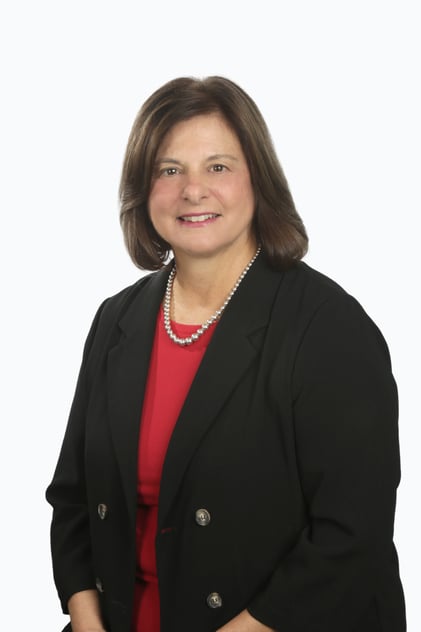 Carol Mancini
Licensed Associate Real Estate Broker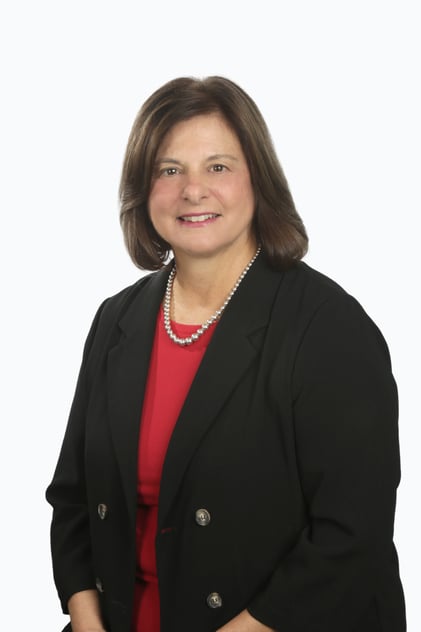 Guilford
102 B Broad Street
Guilford, CT 06437
My interest in real estate began in the 1980's when I worked as a paralegal for Clark, Hall & Peck-White brothers, the largest and most well-known real estate law firm in the greater New Haven area.
My business and sales experience was acquired in the years that followed through my employment and co-ownership of 3 family businesses. There I headed the administrative offices where I was responsible for all bookkeeping/accounting, payrolls, and insurance and banking, as well as being the office manager for these 100+ employee company. After selling the business to a large private equity group out of Boulder, Colorado, I chose to enter the field of real estate.
I have met all of the challenges required of a realtor and have brought to my real estate career all of the knowledge and experience gained in my legal, small business and corporate careers. These lessons have enabled me to gain rapid success in this profession. I was the #1 listing/selling agent for 2015, 2016 and 2017 at the brokerage where I formerly worked. I am now proud to be part of the team at William Pitt Sotheby's International Realty.
In 2016 I received my SRS (seller representative specialist) designation from REBI (real estate business institute).
In 2017 I successfully passed my Connecticut real estate broker exam and am now proud to be a "broker/associate" in this William Pitt Sotheby's Office.
Allow me to help ensure that you are successful in your current real estate goals.
READ

MORE

LESS
Agent Designations
Broker
Seller Representative Specialist
Certified Short Sales and Foreclosures Resource
My Awards
2018 SILVER AWARD WINNER
2019 SILVER SWARD WINNER
2020 SILVER AWARD WINNER
2021 GOLD AWARD WINNER
2022 GOLD AWARD WINNER
Testimonials (22)
Carol Mancini has been amazing to work with. She is knowledgeable about our local market and is connected to everyone. She has been great at offering advise when we needed it, but has allowed us the time we needed to think things through and make our decisions at our own pace. She is extremely organized and has made sure things have been completed in a timely fashion so we didn't have any last minute scrambling. She is a wealth of information and has made herself available at all times of day and night. I can't imagine having gone through this move with anyone one else. I would highly recommend Carol to anyone buying or selling a home. Richard & Eileen Davis
Carol Mancini is the best! So professional and knowledgeable. Jennifer Snook
Carol Mancini went above and beyond of what I expected from a realtor. From the first day right up to and after the closing, Carol was what the meaning professional is . She answered all my questions and kept me informed every step of the process. Your company should be very proud of her . Joseph Esposito
Carol Mancini provided us with exemplary professional service. She guided us through the listing process and the price we agreed upon was fair for us and the buyers. Carol always communicated with us and we always felt she had our best interests at heart. She is very easy to work with and we know she is friend to us. Leonard & Ann Farrell
Carol Mancini was so instrumental in my being able to purchase an amazing property. When it came to the critical moment to make the winning offer, her input, gently given, made all the difference. She was responsive and helpful through a 6 month process to find it, and always looking after my family's best interests. I learned a lot working with her. I also appreciate the way the agents in the office worked collaboratively with Carol in my interests. Richard Lethin
It was a great pleasure to work with Carol Mancini. She was thoughtful, patient, extremely responsive and persistent in helping us find our home. She was always pleasant and down-to-earth, and was a great advocate for us. She is a truly exceptional agent whom we would recommend to anyone seeking to buy or sell a home. She gets our highest rating! Edward Horne Sara Goold
Carol Mancini and Ron Mazzacane were great at effectuating the sale of my mom's home in Westbrook. We had a couple twists and turns with both Carol and Ron providing good advice which worked out well! Marc Nadeau Trust of Patricia Nadeau
They were Very professional and quick in getting a contract Alphonse Simeone POA for Marie Simeone
Carol Mancini was an absolute pleasure to work with. She was very patient and understanding and was able to meet our needs. She made the process of seeking our home so easy! We would definitely, without a doubt, recommend Carol to ask our friends and family. Thank you! Aimee Dumont Christopher Consiglio
Carol did such a great job with helping my elderly parents purchase their new home. Carol made the process so easy for them and answered their questions timely. Robert & Ivy Kinscherf
Would highly recommend . Carol Mancini was the best when I was at my worst ! Thank you Stephen & Alix Elkin
Carol Mancini is an absolute professional who had a caring approach as she guided me through the process of my first sale of a property. Thank you! Jennifer Stook
Carol stuck with me for over a year until I had the house ready to sell. She was patient with me and made my first time selling a house a breeze. Alexandra Jones Administrator
Carol was helpful and responsive to all our questions. We were out of town due to COVID and she stepped up to get us through the process. Richard & Patricia Zaweski
CAROL was very professional, helpful in every way. thanks to her it all when well. John Moroniti
Absolutely the best experience we've ever had with a real estate agent! Carol seems to know everything about the business and, living in the area, she has all the information you need to make a right decision choosing your home. We were out of state buyers, so it was very important for us to make shopping as efficient as possible. First time we met Carol for showings we looked at 9 properties in two days over the weekend. The house we ended up buying was one of them! On top of that Carol drove us around to proudly showcase the beautiful Shoreline with all its beaches and cosy towns. She helped us fall in love with the area and that was very important for us coming from out of state. After making an initial offer everything went very smoothly which is entirely thanks to Carol and her extensive connections. She took care of all the details, resolved all the complications, and basically made it possible for us to watch the whole process remotely without having to come down. So, I can't even imagine how stressful it could have been for us if not for Carol with her professional knowledge, connections, and unbelievably bright and friendly personality. Alexander and Nelli Soudakov
Carol Mancini was our choice of realtors after speaking with a few agents. We were interested in purchasing a home in the Guilford/Madison area and felt that she understood our needs, listened to us and we all immediately clicked. We knew when purchasing our first home we wanted to ensure we supported and gave our business to a person who was compassionate, knowledgeable, and most importantly genuine. Ashley and Joe Guedes
We had the pleasure of working with Carol to sell our home as well as to buy a new one. Carol was incredibly knowledgeable about the market in both the town that we were selling in as well as the one we bought in. She is thorough, hardworking, and was a pleasure to spend time with while we house hunted. She is endlessly patient and generous with her time, making it easy to put our trust in her knowing that she had our best interests at heart. If we weren't so happy with where she landed us, we would be looking forward to working with her again! Kim and Dave Zaweski
I recently purchased a new home and needed to sell my home quickly and at a fair price. In contacting Carol Mancini she immediately performed a market study, photographed my home and had an open house within a week. Within 14 days I was under contract at exactly the price that her market study projected. I was updated daily by Carol and kept informed at every twist and turn along the way. The entire selling process was a relaxing experience only because of the professionalism of the selling agent. Patrick Healey
After a year on the market we switched to Carol Mancini and she sold our home in one month. Carol is the consummate professional, her attention to detail is excellent. Best of all she cares about her clients beyond the transaction. It was a comforting to know she was there to advise and assist in every way possible. To us she is much more than a realtor. Tony and Lorraine Maru
Carol Mancini is professional, courteous, hard working and gets the job done. She made very short work with regards to the sale of my property, where others had failed for years. I cannot recommend her enough. What she did for me and my family was wonderful. You will not be disappointed when you choose her for your real estate needs. William H H Millard Colonel, US Army (Retired)
From the moment that Carol arrived at my home to meet with me, I knew that she was the right person to work with to complete the sale of my house. She offered multiple Open Houses and submitted ads in local publications to get my house seen by as many people as possible. The pictures that she had taken of my house made it look like a palace. I appreciated her unwavering attention, time, dedication, and compassion throughout the sale. I highly recommend her as a real estate agent, given this experience and her proven track record in the sale of other properties. Josh Hibbard
Carol Mancini in the News
Carol Mancini

Licensed Associate Real Estate Broker
Yes, I would like more information from Sotheby's International Realty. Please use and/or share my information with a Sotheby's International Realty agent to contact me about my real estate needs.
By clicking Send Message, I agree a Sotheby's International Realty Agent may contact me by phone or text message including by automated means about real estate services, and that I can access real estate services without providing my phone number. I acknowledge that I have read and agree to the Terms of Use and Privacy Policy