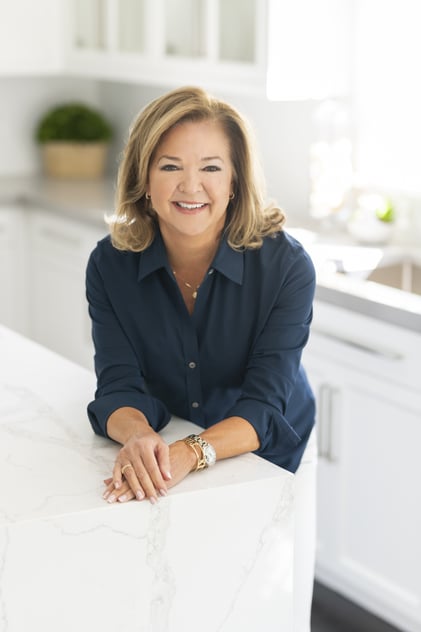 Christy Murphy
Licensed Associate Real Estate Broker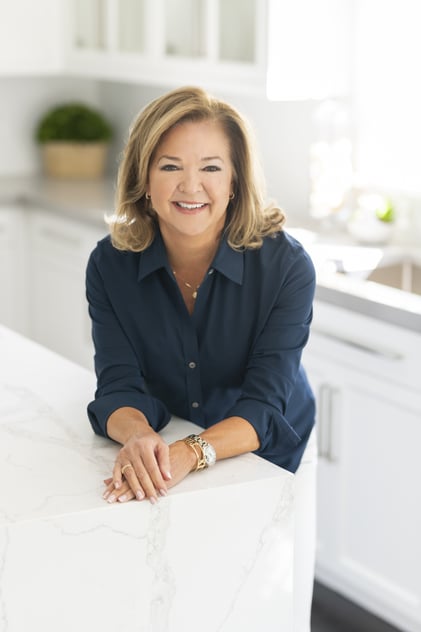 Rye
49 Purchase Street
Rye, NY 10580
Christy Murphy has built her business based on strong values, ethics and a client centric approach that drives everything she does. Clients trust her because she always has their best interests at heart, attending to every detail on their behalf with the utmost efficiency, calm and decorum.
With over 20 years of real estate experience, she is quite simply one of the most respected and sought-after agents in the industry. Her endless testimonials reflect the same thread – every deal is stress-free and pleasurable, every outcome a success, buyers and sellers recommend her without hesitation for her undivided personal attention.
Christy puts people at ease. She is a skilled and graceful negotiator who makes those on both sides of the transaction feel comfortable, anticipating any issues before they arise so she can minimize any impact. She combines her deep market knowledge with an innate ability to understand the style and individual needs of each and every client. She knows exactly how to price a home for a competitive listing and how to stage a home for optimum appeal.
Christy is experienced in all property types and sizes, from luxury waterfront residences, to period homes resplendent in historical detail, to new construction, condos, co-ops and townhouses. She enjoys working with reputable local builders to develop custom homes that reflect exquisite craftmanship and design, or assisting in stunning renovations that transform and increase property value.
Christy brings a strong business acumen to her real estate career, stemming from a degree in business administration, followed by almost ten years' working in the financial industry with Merrill Lynch.
Having raised three daughters in the Rye/Harrison community who attended both public and private schools, Christy not only has the inside line on almost every surrounding neighborhood, but often on finding homes that are not yet on the market. She is part of the fabric of the community, actively involved in the Rye YMCA and the Carver Center. Christy shares her deep attachment to the area with her clients: "Rye has a very special character, it's one of the best places to live – a charming and close-knit town, great schools, a picturesque waterfront. It is easy to explain why our community is always in demand!"
READ

MORE

LESS
Born In

Pittsburgh, Pennsylvania

Lives In

Rye PO Harrison

Favorite Movie

It's Complicated

Interests

Travel, Philanthropy, Gardening, Fitness, Culinary exploration
READ

MORE

LESS
Agent Designations
Licensed Associate Real Estate Broker
Graduate, REALTOR® Institute
Testimonials (16)
Christy Murphy was professional, diligent, responsive, and gave us very good advice on timing, pricing, and tactics. She was with us every step of the way and we completely trusted her. Christopher and Tracy Turner
We know the broker we worked with on the sale of our home (Christy Murphy) very well and count her as one of our best friends. We were very pleased with the process that Christy managed and like everything else about the sale, things were very calm and nicely organized. Russel E. and Ellen Boyle
We are so grateful for our new friendship and are so happy we worked with you on this process.  You were thoughtful, patient, and a true mentor for us throughout this process. We are in love wth our new home and cannot thank you enough for all of your hard work! We felt like we were always safe in your hands! Ali & Troy
Christy Murphy went above and beyond, she was exceptional. Robert and Helene Stype
How can we ever thank you enough for all your time, effort and friendship over the course of our house hunting. You were wonderful to work with and the outcome is a huge success. We could not be happier in our new home, it suits us so perfectly! E.B.
Christy's planning, communication, responsiveness, poise and execution throughout were excellent. This was an emotional transaction for the family. The expertise Christy demonstrated in managing the process so well was a great comfort to all. We are grateful for her help. J.M.
We cannot thank Christy enough for being so unbelievably helpful and supportive as we purchased our first new home! Her patience and generosity will never be forgotten. We cannot wait to have her over to the house to see the finished product! J.S. & M.S.
We want to thank you for all of your help in getting us settled in Rye! The house is slowly becoming ours" and we are enjoying the process! We appreciate everything you did. M.C.
We feel so unbelievably lucky to have been given your name to start us in our house hunting process. Thank you for all of your time and help in our quest. R. and I cannot ever forget your thoughtfulness. M&R
I really appreciate all of your help in finding my dream house! I can't wait to move in! M.A.
Many thanks indeed for all your hard work on our behalf! Our home need a special buyer and you connected the dots for us. I am so delighted that our buyers are excited about their move too. S.F.
My family worked with Christy Murphy to settle my brother's estate by selling his house in Rye Brook, NY. Without a doubt Sotheby's is very fortunate to have an agent of Christy's caliber representing them. In our many years of dealing with real estate agents she is by far the best professional agent, as well as the kindest, and most understanding we have met. She was always available to receive a phone call, responded promptly, never got agitated, and was exceptionally competent. Christy handled all transactions with the utmost decorum and helped guide us through the process of finding a buyer and selling the house in a way that was extraordinary. She was a pleasure to work with and I would recommend Christy, without hesitation, to anyone I know. B.I.
S. and I cannot thank you enough for making our entire moving process so easy and enjoyable. We truly appreciate everything you have done for us. M&S
We thank you for all your enthusiasm and good spirits during our long search for a house. You've been terrific to deal with and we have enjoyed it immensely. We look forward to being neighbors in the near future. T.R,
We want to thank you for all of your help in getting us settled in Rye! The house is slowly becoming "ours" and we are enjoying the process! We appreciate everything you did. M.C.
You always go above and beyond what is required, no wonder you are so well –liked and admired! Thank you for your kind support during our house search. K.F.
Christy Murphy in the News
Yes, I would like more information from Sotheby's International Realty. Please use and/or share my information with a Sotheby's International Realty agent to contact me about my real estate needs.
By clicking Send Message, I agree a Sotheby's International Realty Agent may contact me by phone or text message including by automated means about real estate services, and that I can access real estate services without providing my phone number. I acknowledge that I have read and agree to the Terms of Use and Privacy Policy