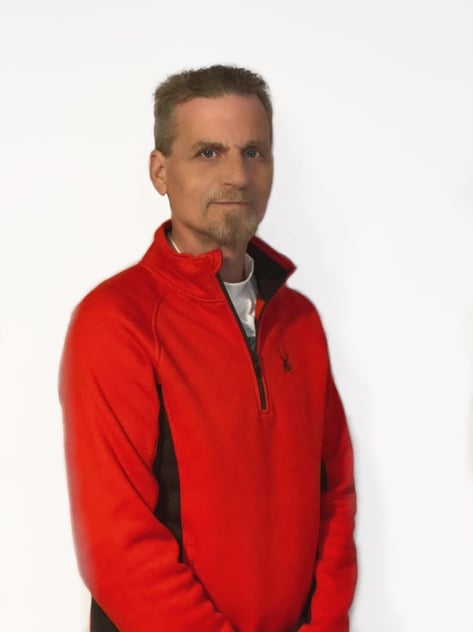 David Hurlburt
Licensed Real Estate Salesperson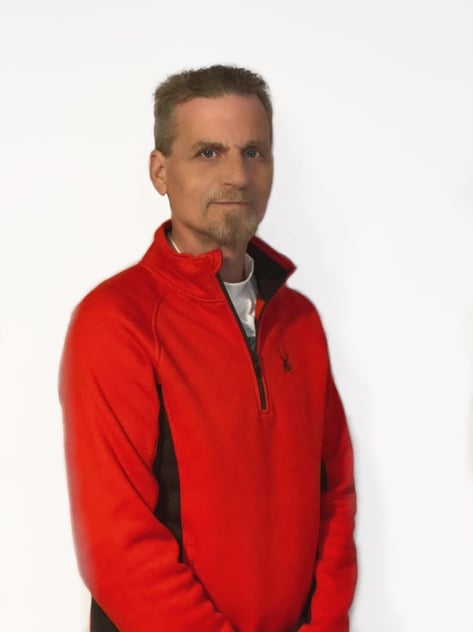 Kent
9 Maple Street
PO Box 82
Kent, CT 06757
I am from Cornwall, Ct., born and raised on a multi-generation family dairy farm. My Career started in engineering onto being a home improvement contractor followed by being your real estate agent. I love it here. The northwest corner has so much to offer both with countless outdoor experiences, entertainment, shopping. It's all here. A place to live to relax and get away from it all. I would very much like to bring to you my real estate knowledge and share a more defined, informative and enjoyable real estate experience with you. Buying or selling, or just curious, my background/experience in real estate as being a home improvement contractor will help you to understand the value of a property. Come explore real estate with me and let the adventures begin. Other interests are my rescue dogs and everything outdoors. You will surely meet my Sadie when we get together. Take a moment to read some of my previous clients, (now friends), reviews in how I helped them in dealing with their real estate needs
Voted Favorite Real Estate Agent 2021 - Litchfield Magazine
READ

MORE

LESS
Lives In

Cornwall, Ct

Passion

Real Estate

Interests

Family, the great outdoors, my rescue pups.
READ

MORE

LESS
Testimonials (13)
I would totally recommend Dave Hurlburt!!! Very accommodating, understanding and willing to assist in every aspect of buying or selling a home. Thanks Dave! Matt & Heidi Komertz
There may well not be enough room for me to extol the virtues of this remarkable professional. We originally met well over a year ago (mid 2021) as we had decided to list a piece of raw land that was jointly owned as a legacy property. There were numerous complexities--multi-family ownership; lot line complexities; access challenges to name just a few-- to prepare it for the market. David was learned, patient and positive through the whole process. After several months, the property was finally ready to show and we watched him scale the steep hill with numerous prospective buyers. His enthusiasm was contagious and sure enough that property sold, very close to asking price. This review is specific to the next property we listed with him (early 2022). This time it was a house in a quaint village. Once again he brought enormous wisdom and professionalism to the task. His positive demeanor is very contagious. He is continually reinventing himself as he encounters challenges. Selling real estate is always a multi-layered experience and I can think of no better person to engage when embarking on this journey. He becomes a true partner. He's very sensitive to the needs and aspirations of his clients and he exudes a confidence and patience that will put you at ease. He has been part of a Cornwall family that has been resident for many, many generations. He knows the Town; knows the people; knows the landscape. Run, don't walk, to engage him. You will not be disappointed! An added bonus will be his partner Sadie-a mostly Shar Pei dog--that is even more mellow than he. You will love her and be sorry to see them both go when your property sells. Todd and Ivelisse Piker
David Hurlburt is simply the best. I have had a few real estate events in my life. They are all complicated and nuanced by the end. David is simply unflappable. He treats every encounter with profound professionalism. Always follows up and stays in touch. In addition his read of the product and its value shows great maturity so we are comforted that he is working as hard as possible to create a positive customer experience for us and our potential partners (customer). If you can get him as your Realtor he will be a true partner. Todd Piker
David did a great job showing us the land available without bias toward one property or the other. He also did a lot of follow up through the closing. Frederick & Teresa Vollmart
Great experience overall. It was a pleasure working with Dave! Tim & Michaela Grob
David Hurlburt was my realtor he did everything for me outstanding job on his part outstanding person all around you are lucky to have him as one of your realtor's please let David Hurlburt how much I appreciated his hard work because if it was not for him my house would not have been sold. Thanks very much for everything Glenn Eldridge. Glenn Eldridge.
Don't be fooled by the bucolic setting and the country sounds. There is plenty of politics, posturing and hidden agendas if you pick the wrong Representaive. I found out that transparency and integrity is hard to find even in the bucolic setting of Litchfield County, in the Sharon vicinity until I found Dave Hurlburt. Dave became a trusted partner to help me find the right realestate, at a fair price so everyone walks away from the deal as friends which is very important in such small communities. I made a friend in Dave and a friend of the seller. I can build and move in and feel like part of the community right from the start. Thank you Dave Hurlburt.  Anthony Barbarise
I'm so glad a relative recommended Dave Hurlburt to me when I chose to sell my house. I could tell right away that he was very enthusiastic about his job. He understood what I wanted for the price of my house and he worked hard to get it for me. Dave made recommendations to me on what I should repair or replace in my home to make my house more attractive. He kept me up to date on every buyer from their offers to opinions. Even though log cabins are not the easiest homes to sell, he managed to complete the sale in six months. From the sale, inspection to closing, Dave made everything run smoothly. I had a neighbor who was impressed with how Dave handled the sale of my house and he hired him to sell his home. Dave is kind, polite, knowledgeable, honest and professional, and I would highly recommend to anyone who is looking to buy or sell a house or property to list with him!  Marjorie Gandolfo
David is excellent to work with, we had an awesome experience Shawn Pruitt
Dave has helped us with our purchases of 2 houses. He is professional , knowledgeable and informative. Thomas Friary
Our agent, David Hurlburt, was very knowledgeable and responsive, honest and trustworthy. There were a few 'hiccups' along the way, such as a contract for purchase that was terminated at the 11th hour, but David was always there to assist and make recommendations. He was able to line up tradesmen to make repairs in response to the inspection report and helped to move the sale to a close. Barbara and I highly recommend David to anyone in the NW corner who is looking to buy or sell property.  Charles Yohe
Dave Hurlburt helped us through every step of the process - researching the kind of antique home we wanted, following up with leads and appointments, and helping us through the stressful bidding process when everyone in NYC was looking to move to suburban and rural areas. He was very communicative and had a good eye for the practical side of things, too, making suggestions about quick fixes and longer term home projects we would have to tackle. We were very lucky to have been able to work with him .  Jesse Liebman
David Hurlburt was a wonderful and kind realtor for the purchase of our home in Sharon. He was very helpful and honest throughout the process. He has also been a valuable resource for us as we get to know the community and continues to connect us with great people and businesses in the area. We highly recommend working with David.  Amy Della Rocca
David Hurlburt in the News
News Times
Connecticut horse farm with saltwater hot tub listed for $1.5M…
Yes, I would like more information from Sotheby's International Realty. Please use and/or share my information with a Sotheby's International Realty agent to contact me about my real estate needs.
By clicking Send Message, I agree a Sotheby's International Realty Agent may contact me by phone or text message including by automated means about real estate services, and that I can access real estate services without providing my phone number. I acknowledge that I have read and agree to the Terms of Use and Privacy Policy