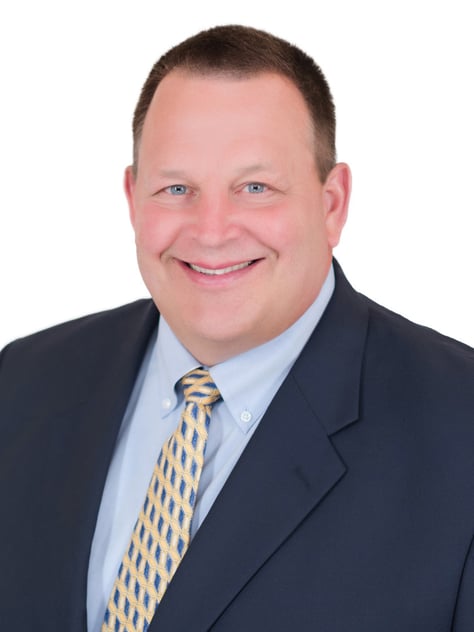 Herb Butzke
Real Estate Salesperson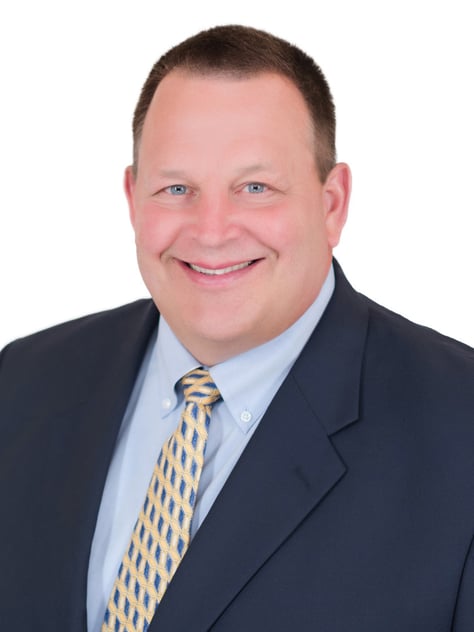 Lenox
26 Church Street
Lenox, MA 01240
Whether you're a first-time home buyer or looking to find your dream property, Herb Butzke will successfully navigate you through the process. Having recently purchased their dream home, Herb and his wife Donna spent over a year searching the Berkshires and neighboring Hilltowns for the perfect home. Working with William Pitt Sotheby's International Realty made the difference, locating our "one of a kind" dream property in beautiful Rowe, Massachusetts. Herb has purchased and sold many homes in the past and knows the importance of being a good listener, having excellent customer service skills, and being a superior negotiator.
Herb has spent the past several decades in the consumer products industry before becoming a full-time real-estate agent, working for several major corporations serving as a Vice President of sales. That corporate background, coupled with a tenacious work ethic and always going the extra mile for his clients, set the stage to transition into the real estate sector.
After working with many real estate companies as a customer, Herb found no other company offered the resources and services provided by William Pitt Sotheby's International Realty and the Sotheby's Brand, making his career choice in Western Massachusetts an easy one.
Herb is an avid outdoorsman and loves the great mix of cultural, extreme sports and the unspoiled outdoors that western Massachusetts has to offer. His family farms most of their food and continues to expand their homesteading efforts with a boutique Maple Syrup operation. He is active in his community holding several positions in the local town government and a member of his local snowmobile club. Herb attended Syracuse University where he studied Sales Marketing and Personnel /Industrial Relations. Herb also competed at Syracuse playing division 1 football and was fortunate to play against many notable NFL hall of famers and attributes his competitive edge on the field to his success in sales today. The only thing that overshadows his collegiate football memories was meeting his wife Donna at Syracuse University and now having their two children, a daughter, and a son as well as a dog and cat, enriching their day to day lives formerly in New Jersey and now here in the Hilltowns of Western Massachusetts.
Giving back to the less fortunate has been a large part of their lives over the years and now more than ever on their 100+ acre country farm. They host children through The Fresh Air Fund giving kids an opportunity to get out of the city and spend a week in the country to have new and exciting experiences. Herb and Donna have been hosting kids for the past 20 years and feel they get as much out of the program as the kids.
Please contact Herb to discuss how he can help you buy or sell your next home and let the power of Sotheby's International Realty work for you!
READ

MORE

LESS
Born In

New Hyde Park, New York

Lives In

Rowe, Massachusetts

Interests

Hiking, Gardening,
READ

MORE

LESS
Testimonials (19)
Herb was a joy to work with very pleasant always jovial and I know he did a lot of work to get this sale through and now that the sale is over if I were living in row I would like to invite him and his wife over for dinner but I'm down here in Miami happily ever after I guess but anyway again he was very good to work with John Magnago
Herb is the best!!! Micheal Crane
Excellent experience, glad to work with Herb again! Always gets us over our asking price, always a smooth transaction and pleasant to work with. What more could you ask for? Jonathan Griffin
We were very pleased working with Herb Butzke. Helping through every step of the process and keeping us well informed . Thank you, Maureen Hilliard and Maryellen Douthwright Maureen O'Hillard
Great rep, no other way to put it... Jose Rosa Colleene Clancy
Herb was very easy to work with. He always kept me informed about everything that was going on with my property. Every time there was a showing Herb let me know how it went and the "lookers" feedback. I was very pleased with my experience with Herb and your agency. Thank you, Janet Bodman Bodman Family Trust
Herb was awesome. Took our questions, about anything, and dealt with us making fun of the houses we didn't like without getting all bent out of shape. :). And represented us very well in the house we finally purchased. Gary A. Williams Thomasine A. Williams
Herb is the best. Michael Crane Michael Crane
Herb was very easy to work with. He always kept me informed about what was happening. I was very impressed with the way he went about his business. I would not hesitate to recommend Sotheby's to others. Bodman Family Trust
Herb Butzke was FANTASTIC as a realtor. I felt so comfortable with him in my corner while I searched for a house. While it took a long time, I know that he helped me find the right one. I was checking online listings daily, but he managed to find one that had just been put back on the market and wasn't listed yet, and I was able to get in that day and ultimately ended up buying it. Not only did I find an amazing house, I got a darn good deal on it, too. Can't go wrong with Herb! Paul McLatchy
I enjoyed working with Herb Butzke he was very professional and pleasant to work with. My house sold fast Thank's to Herb. Deborah J. Travis
Herb was the best realtor I've ever had. He understood the positive aspects of my house and presented it well . Most importantly he worked hard to do what needed to be done. He went above and beyond . I highly recommend him. Sarah Kaye
Herb was an excellent agent. Waldemar Wronski Barbara Wronski
Working with Herb made the process of purchasing a land lot in the Berkshires a manageable process. Herb was patient, amazing at following up by phone, text, and email regardless of time of day. No doubt Herb is on the all-star team. Thanks again Herb for your concern that I was going to be comfortable with the purchase and the time and energy you spent. Anthony Bascone
Herb was extremely helpful, always attentive to our questions, and ever prompt with a reply. An excellent communicator - I would absolutely work with Herb again. Nicole Tebaldi Johnathan Griffin
Very professional. Excellent communication. Got the job done. Shirley and Eugene Cordes
We have really enjoyed our professional interaction with Herb during our home buying process over the past few months. He was very knowledgeable about the real estate transaction details and responsive to all of our question that we had. We also appreciated his laid back style, which perfectly matched our personalities. For this reason, we were well-aligned in our purchasing philosophy which made the transaction an enjoyable overall experience. Happy holidays! Claudine Ellyin Mirko Palla
I contacted Sotheby's/William Pitt and briefly described my situation. I was soon contacted by Herb Butzke. Herb Butzke and I met within days.He GOT IT.  He GOT "ME"... He understood.  This was going to be more than a sale of a property.  There were feelings involved, my feelings... grief, fear, indecision, confusion, second-guessing...  Herb dealt skillfully and warmly with my every question, every concern, every worry. I knew- from the moment we met- that I was in skilled, experienced, and caring hands. Despite my emotional distress, once the decision was made, all of my ambivalence was gone. I had the guidance, support, and kindness of an expert in the realty arena.We had a short and effective timeline. After several months of discussion, it took less than two months from listing to closing, which was particularly impressive considering the impact of Covid.I don't have words to express my profound  gratitude for Herb's endless investment of himself in assuring the most ideal match in a buyer (which soothed my broken heart) and the most seamless process through closing, literally until the moment I walked out the front door.He is a wizard, comedian, strategist, therapist. He is a new friend who became an old friend.He is my hero. Helene Copp
We met our realtor, Herb Butzke, at a listing of his we were interested in. Not only was he extremely professional, he was professional, friendly and not aggressive or hard selling as many agents can be. We found another listing and contacted Herb to be our buyer's agent. Due to the pandemic, we could not fly to the open house but Herb figured out a way to share live video to show my wife the home, barn and related out buildings. After our offer was accepted, due in major part to Herb's shrewd negotiations and persuasive discussions with the listing agent, Herb continued to be a trusted and valued resource all the way thru inspection, closing and post-ownership. On a scale of 1-10 we would rate Herb an 11. We not only would not hesitate to engage Herb again we will be referring anyone else in housing needs in Western Mass to him. Best realtor I have worked with, met or heard of bar none. Jeff and Mary Sue Neterval
Herb Butzke

Real Estate Salesperson
Yes, I would like more information from Sotheby's International Realty. Please use and/or share my information with a Sotheby's International Realty agent to contact me about my real estate needs.
By clicking Send Message, I agree a Sotheby's International Realty Agent may contact me by phone or text message including by automated means about real estate services, and that I can access real estate services without providing my phone number. I acknowledge that I have read and agree to the Terms of Use and Privacy Policy