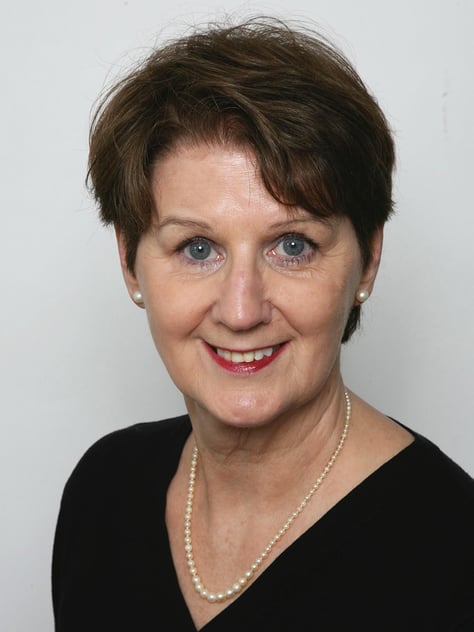 Mary Clancey
Real Estate Broker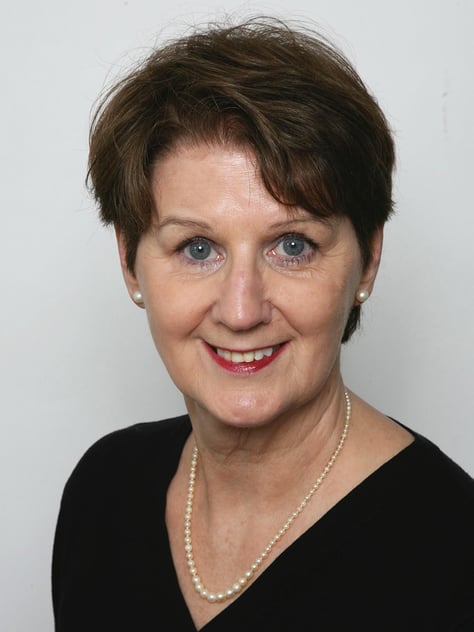 Litchfield
10 South Street
PO Box 275
Litchfield, CT 06759
Born, raised and educated in Ireland, I have lived in Litchfield County since 1974 and have been in the real estate industry since 1988. I became a broker in 1992 and have many years experience of running my own brokerage.

Most of my transactions have been referrals from very satisfied buyer and seller clients. Because of this referral network, I have experience in selling all over the state of Connecticut and take pride in guiding my clients through all aspects of the real estate transaction.

I have a wide range of referrals for attorneys, contractors, housecleaners, etc.

My hobbies are tennis, genealogy and sewing.



READ

MORE

LESS
Testimonials (24)
Throughout the timeline from readiness to listing to sale - Mary Clancy was wonderfully attentive and thorough. She explained each stage of the process in detail, and was proactive in so many ways. I credit her with the fantastic sale price and for guiding me to the right decision. She is a true gem! Estate of Morrill
Mary Clancey was excellent in assistance and is a very caring individual. I could have not have asked for a better agent and company to help. Robert Lee
I couldn't have found a better agent than Mary. She is excellent in every way. Spencer & Carol Simon
Mary Clancy was exceptional. She was on top of everything. Gave me names of handymen, electricians etc if needed. I would recommend her to everyone. Kathryn B Frey Robert J Frey
Mary Clancey was great! She is very knowledgeable of all the houses in the area, not only those for sale but also those that have been sold in the past. She has a great wealth of knowledge that has helped us greatly in finding contractors in the area as well. Frank & Laura Pugliese
Mary Clancey is the best. Asano Living Trust
Mary Clancey is a jewel. She made the process of (helping me) selling my mother's condo a smooth experience. There were many details in this situation, and she tended to each one with patience, professionalism and kindness. She knows everything about selling and purchasing. Her knowledge was a comfort and her delightful nature made the whole journey better than I imagined. Mary is a star among many. Lisa Paterson
Mary wad fantastic. Extremely professional and helpful. She made the sale and purchase of my home seamless. She is the best. !!!! Susan Matz
Mary is AMAZING! She was so knowledgeable and helpful it made buying our first home such a nice process having Mary to help us and answer all our questions. We cannot sing her praises enough! Jessica Frost & Jeremiah Sault
Mary Cleary was amazing. On top of everything, and went way, way, above and beyond my expectations. Treasure her; I do. Diane Weist
Mary did an exceptional job in not only selling my house, but took a personal interest in "taking care of me." I lived out of town, and she managed everything! Many thanks to Mary. She loved her job and is a true professional. Susan Etkind
Mary was excellent AAA+ Peter Korshad
Mary Clancey is great to work with. She is very responsive and extremely knowledgeable. I highly recommend her to anyone for their real estate needs. Clair Thrall
Excellent execution throughout, with valuable communication to a first-time home seller. William Segal
Mary is patient, knowledgeable and well prepared. She was immensely helpful throughout the process. Elizabeth Mandell-Fine
Mary Clancey was available at all stages of the negotiations and was extremely helpful to us in answering our questions and being available to assist in familiarizing us with Lakeledge which made us very comfortable in making the purchase. Robert Groman
Mary Clancey went "above and beyond" . Would highly recommend her to handle any Real Estate transaction. Anne Aslan & Susan Pozner
This is the second time that we're using Mary. The first time was 9 years ago. Right now, we're using her to buy a new home and sell the old home she helped us purchase. Mary is an outstanding agent as well as a wonderful human being. She goes above and beyond just showing homes. She is there for every aspect of the buy and sell, including helping us set up the vendors we need to maintain the home. And she seems to work 24/7. Mary is the best of the best. Alan & Esther Posner
We were looking for our ideal weekend getaway for our family of five. Even though I only met Mary Clancey once before our closing, she "got it" right away and helped us find our dream home. Mary was on top of everything. Thank you, Mary! And so many bonus points for taking all the extra precautions during these unprecedented times. Miral Sattar & Haider Akmal
MARY CLANCY WAS VERY PROFESSIONAL. WHEN DISCUSSING PUTTING THE PROPERTY ON THE MARKET, HER OFF THE CUFF ESTIMATE OF THE VALUE WAS THE SAME AS THE BUYER'S BANK APPRAISAL. SHE DID NOT STEER US WRONG. Dan Brinzac & Cynthia Lien
Mary Clancy is excellent - she was instrumental in making our real estate search and purchase a success! Bruce Fishkin & Rae Eskin
The buyer of our property made the whole process very difficult for your agent and for us. Your agent did her best to serve us well under the circumstances. Robert & Monique Warshaw
Mary was incredible during the entire process. She was such a pleasure to work with. Mary was consistently professional, knowledgeable, and helpful. We are completely satisfied with our experience and would 10/10 recommend Mary to anyone who is looking to buy a home. Our buying experience started right as COVID 19 because a real issue and Mary was with us through the entire process. I think this says a lot to home committed she is to her clients and just how great she was to work with. Jesse Cox & Justin Nadeau
Mary Clancey

Real Estate Broker
Yes, I would like more information from Sotheby's International Realty. Please use and/or share my information with a Sotheby's International Realty agent to contact me about my real estate needs.
By clicking Send Message, I agree a Sotheby's International Realty Agent may contact me by phone or text message including by automated means about real estate services, and that I can access real estate services without providing my phone number. I acknowledge that I have read and agree to the Terms of Use and Privacy Policy