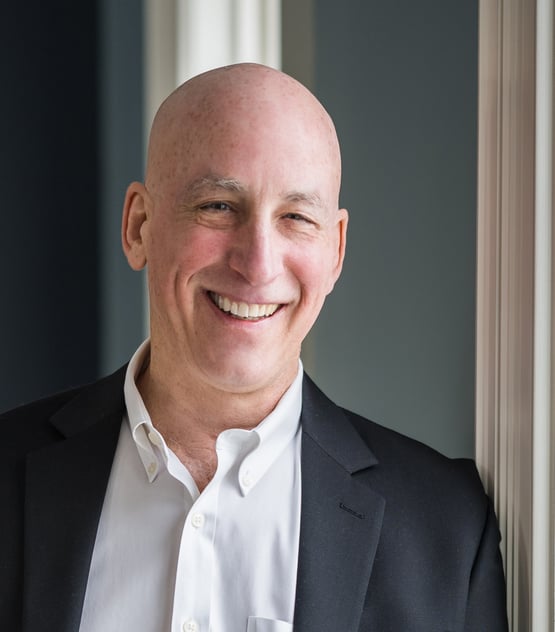 Rich Pomerantz
Real Estate Salesperson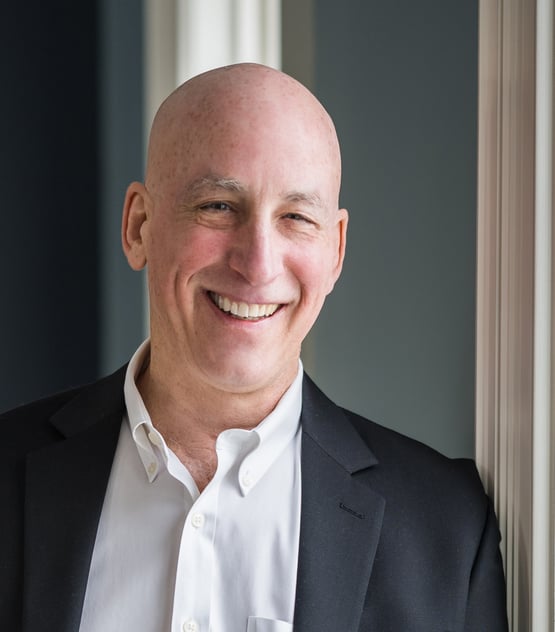 Rich is licensed to sell real estate in both NY and CT. As a full time resident of Litchfield County since 1988, Rich brings a unique background to the real estate profession. He began his professional life as an attorney specializing in real estate in New York and Connecticut. Representing buyers, sellers and investors of residential and commercial property was very fulfilling for Rich, in that it allowed him over the course of close to 1,000 transactions to develop a keen sensitivity to the needs of his clients in the many varieties of situations that arise in the practice of real estate.
For eight years Rich was also an adjunct professor of law at Pace University Law School in White Plains NY, where he taught real estate transactions and mortgage law classes. He loved teaching, especially showing the nuances of interacting with clients whose interests must always come first.
In 2012 Rich turned to real estate as an agent where he has applied his ethic of steady guidance and service coupled with his deep knowledge and understanding of the practice of real estate to bring his clients through the home buying and selling process. Patience is one of Rich's best qualities, which coupled with the perspective developed from his deep real estate experience, allows him to work through the many unique challenges each real estate transaction presents. Solid, responsive, amiable and firm, always ready with a solution, Rich provides the kind of service needed in today's real estate environment.
Rich has been involved in many local community organizations and activities over his three decades in the community. He has been a volunteer and member of the boards of directors of the Eliot Pratt Outdoor Education Center, Chestnut Grove Community Housing, the New Milford Chamber of Commerce, The Greater Washington Coalition for Jewish Life and the Washington Art Association. He is a member of the Washington Club. An accomplished and widely published photographer, Rich brings a practiced eye to styling and presenting his listings in their best light.
Rich enjoys every moment he can get with his two beautiful granddaughters. Rich is also an avid gardener, tennis player and skier.
READ

MORE

LESS
Languages Spoken

Hebrew

Born In

Mt. Kisco, NY

Lives In

Litchfield County

Favorite Movie

MASH

Passion

Tennis and Photography

Interests

Gardening, figuring out what makes people tick.

Inspiration

Interesting People

Can't Live Without

Home Grown Tomatoes!
READ

MORE

LESS
Agent Designations
Certified Short Sales and Foreclosures Resource
Testimonials (27)
Rich Pomerantz did an absolutely outstanding job guiding us through the process of selling our home and studio properties. He worked extremely well attracting good clients, keeping up with a myriad of details, making good decisions on our behalf, and having creative ideas that made the ultimate sale more successful than we had even hoped for. William Pitt/Julia B. Sotheby's International Reality is fortunate to have Rich as part of their team. Bryan Kenney & Ann Mallory
We could not have asked for better representation from Rich. Despite having no prior relationship with us, Rich was incredibly gracious from the moment we called the main office line asking for an agent. He took the time to truly listen to our needs, give expert guidance based on his experience and show us dozens of properties over a period of months. Knowledgeable, patient, and caring- Rich is the absolute best. Matthew Nickerson & Rebecca Stump
Rich Pomerantz was very attentive to any questions asked during the process. Any advice given was proven correct during the sales process. He even went the extra mile to add oil to the tank when it had run down. John Burns
Rich Pomerantz brought a level of knowledge, professionalism and service that was extraordinary. He was a trusted advisor as much as an agent. Estate of Weinberg
Rich Pomerantz is a great broker. He is hands-on, attentive, promptly responsive, savvy about people's motivations, diplomatic, and clear. I think his representing both sides was a good move and helped the process go more smoothly. Karen Erickson
Rich was a phenomenal professional to work with. From the beginning, past the closing Rich was accommodating to all our requests, quick to respond and answered questions thoughtfully. He's a wonderful resource and sounding board. With a deep knowledge of the area we truly got the sense that he is invested in building a community. His care and thoughtfulness is very rare and we are so grateful for having the opportunity to have worked with him. Helen Chang
Rich was very helpful in every way. He is excellent. Jane Cooper
If I could give Rich more than 5 stars, I definitely would. In the midst of COVID, living in another state and never having sold a house before, I was faced with selling a 200-year old house after my sister died. Rich was able to recommend reliable experienced professionals for everything from a local real estate lawyer to antique dealers and to recommend and arrange for the inspections and remedial work that needed to be done. His experience as a realtor and his background in real estate law and as a professional photographer were invaluable. The high-quality virtual tour and photographs he created highlighted the wonderful aspects of the property and provided a real sense of place for potential buyers. He saw to it that everything went smoothly and the property sold for over 20% more than the asking price. Beyond all that, he was a pleasure to work with, unfailingly responsive and supportive. Although we never met in person, I came to think of him as a friend as well as a trusted advisor. Nancy H Fohl
We had an excellent experience with your agency, thank you. Rich Pomerantz did everything right. He was attentive, patient, honest and absolutely represented our best interests. It was a pleasure working with him!! Joseph & Chrstine Kralicky
Rich is an excellent agent. We were newer to real estate and looking for our first home; that being said, Rich was flexible and patiently took us to see several houses. With his knowledge and experience he helped navigate through the pros and cons of each property offering insights along the way. Through the pandemic and sudden competitive market shift, Rich kept us updated and involved. Once we found the home and property desired, Rich gave good guidance and managed all the details efficiently up until the closing date. It was a pleasure working with Rich, we are grateful for all of his assistance in the purchase of our home. -Kyle R. & Nicholle J Kyle Roman & Nicholle Jejer
It was a pleasure working with Rich. He is personable and professional, worked hard and efficiently to address issues as they arose, gave good guidance on an offer and managed every detail. I am grateful for the assist he provided in landing my new house and connecting me to local contractors. Jenny C
Rich Pomerantz helped me every step of the way to buy my house in Kent, CT. He is excellent, amiable and knowledgeable. Jane Cooper
We had a very good experience with Sotheby's and our realtor Rich Pomerantz. George & Anna Assad
I am happy to let you know about my recent experiences as your colleague, Mr. Rich Pomerantz, helped with securing a Tenant for my property located at 41 Litchfield Tpk. Washington, CT. It was a total pleasure to work with Rich. As I am a Professor, I will say that he earned a grate of A+ both for his professional and his personal performance. He was meticulous, reliable, responsive and prompt. Because of my very pleasant and successful experience with Rich, I will always come to Sotheby's for all of my real estate needs. Hopefully, you will reward Rich for this exceptional performance. Dr. Narendra Paul Loomba
I have had a very good experience James Kelly, Trustee
Rich was easy to work with made experience a positive one, went out of his way to help. I will use William Pitt when I sell to downsize In a few years Gareth Lambert
Rich Pomerantz did an outstanding job and we are grateful for all his help! Bradley & Janelle McDermott
I was fortunate to work with a wonderful realtor. Rich Pomerantz was extremely professional, patient, and always there for me when I needed his time, advice and help. I am truly thankful for that experience Geraldine Rio
I had been trying to sell my antique house for a few years during a difficult time in the local real estate market before I listed it with Rich. He brought a calm, yet firm, proactive approach to selling my home and had it under contract in under two months. Rich listened carefully to my goals and worked tirelessly to ensure they were met. He was informative, professional, responsive and always available when I needed him. Rich has integrity and all of the right skills for the job. Anne - seller in Woodbury, CT
Rich Pomerantz was very helpful in finding an antique house for us in Litchfield county that met all of our specifications. He was also extremely helpful in providing information about the real estate purchase process (negotiation through closing) and as we were from out of town, provided names and contacts for attorneys, insurance and renovation contractors. Rich made the experience of looking for, finding, and buying a house easy and enjoyable and I highly recommend him to anyone looking to purchase a house in Litchfield county Caryn Kurland
I leave this review at the risk of 5-star overload, but Rich Pomerantz truly earned it and deserves it. I have been coming to the area for many years, so I had a good general sense of where I wanted to find my country home. I cast a wide net and probably drove Rich crazy. He never let on, and was at all times professional, informative, and readily made himself available for showings. Since I was coming up from the city, he was able to accommodate my schedule and even showed me 7 houses in one day, with my extended family in tow. Rich's 'value add' was the way he conjured up a contractor to look at houses with him when I couldn't be there myself. He also dug into questions I had with the local zoning office, and never hesitated to follow up with listing brokers. Rich was a pleasure to deal with, put me in touch with a great local mortgage officer, and set me up with contact information for tradespeople I needed. If you are looking for the realtor who goes above and beyond, Rich is your man. Katie Marcon
You will not find a better broker or person to deal with in Northwestern Connecticut than Rich Pomerantz. Helped me buy my first home coming from Brooklyn and having no familiarity with Litchfield County. Rich was extremely knowledgeable about the area, home prices, property conditions, schools and so on. He gave me a wonderful introduction to Litchfield County and was a tremendous help in getting through the entire purchase process. The referrals he's made to me for inspections and upgrades were really valuable, he knows the best contractors and inspectors. Can't thank him enough for the huge amount of work he put into this modest but important purchase for my family. His education, experience and great personality will serve you well in selling or buying a home of any size, highly recommend Rich Pomerantz! Rob McClary
Rich is a great realtor. He is very responsive and truly goes above and beyond! We worked with him twice - once finding a rental and then again when we were looking to buy a house. We have also recommended him to friends who had an equally positive experience! Sara and Tom Brant
Rich was instrumental in helping to sell my house and at the same time find a new home for me to purchase. He understood what was going to sell my home and in less than three months on the market, buyers wanted to purchase it. (This was after being unsuccessful over 6 months with another realtor/realty company) Rich demonstrated his expertise and knowledge of the selling process as he facilitated broker-open houses, created professional marketing materials, worked with professional photographers to the time he helped me get thru all the necessary selling processes from buyer inspections to final closing. Rich also spent time looking for new homes for me as we now had a closing date to shoot for. His knowledge about this area was so appreciated. Turned out we found the perfect home for me. Throughout this whole process, Rich was very responsive to all that was needed for all parties involved. Sometimes that meant staying on top of what other realtors/brokers were to do, what was on my plate or my buyers or my sellers plates to do. Rich juggled lots and did it all until necessary steps were completed or matters were resolved. I could not have done all that needed to be done in a matter of months without him. I highly recommend Rich as your realtor whether you are selling, buying or both. Suzanne Serbia
Rich did a great job as our realtor, he gave us advice but wasn't pushy, he communicated well with the other agent and helped us stay cool when the seller procrastinated etc. closing was clean as can be. would recommend to a friend. Gabrielle and Zachary Githens
Rich helped us find and purchase a home in CT. We were moving from NY and did not know the area very well. Rich showed us lots of houses and when we picked our now home he was incredible helpful. His expertise and service are above average. His knowledge of real estate law, his timely responses, friendly attitude and overall help was just what we needed to make this a smooth transition. We will and have highly recommended Rich to anyone who is looking to purchase a home in the CT area. Excellent Realtor!! Sandy Trimarchi
Rich represented us for both purchase and sale of our current homes and we could not have been more pleased with his expertise. He is a solid performer who knows the local market and can handle negotiations on both sale and purchase like the true expert he is. He also managed to negotiate both sale and purchase to close on the same day so we avoided having to stay at a Hotel, or worse, staying with relatives... He also knows exactly how to handle any situation that arises in both areas of sale and purchase of the area he serves. I have purchased and sold several homes in the past 15 years and Rich is by far the best Realtor I have come across in all of my previous transactions. Eric Benson
Rich Pomerantz in the News
Yes, I would like more information from Sotheby's International Realty. Please use and/or share my information with a Sotheby's International Realty agent to contact me about my real estate needs.
By clicking Send Message, I agree a Sotheby's International Realty Agent may contact me by phone or text message including by automated means about real estate services, and that I can access real estate services without providing my phone number. I acknowledge that I have read and agree to the Terms of Use and Privacy Policy