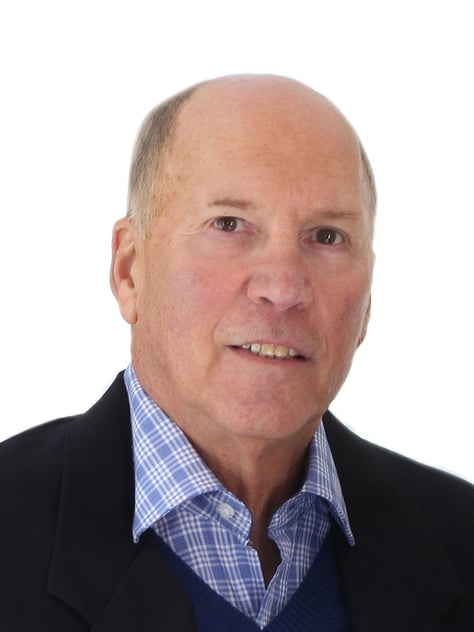 Stephen Drezen
Real Estate Broker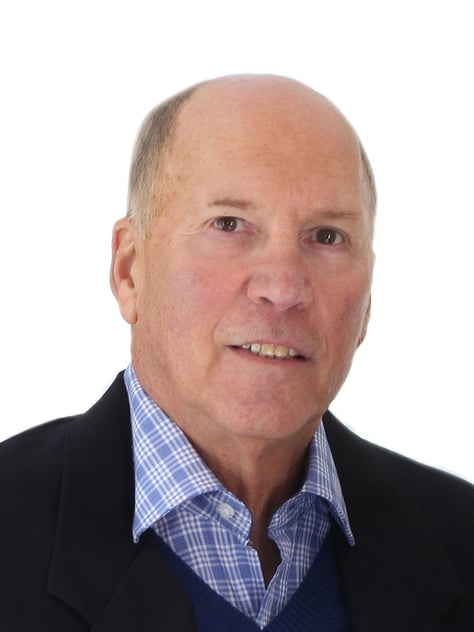 Litchfield
10 South Street
PO Box 275
Litchfield, CT 06759
Stephen Drezen began his career in real estate with the Davos Corporation, which became the first United States corporate merger in real estate in 1971. Throughout Stephen's career, his knowledge and experience has been shared with his clients from all over the world. Stephen has been referred to by the by members of the real estate industry as "The Broker's Broker". With thousands of transactions during his lifelong career in real estate, he has accomplished many milestones with many more to be met. His career spans nearly four decades with achievements and recognition by his peers.
Often quoted by the New York Times, Barron's, and the Wall Street Journal, offering insight to the diverse real estate markets, Stephen quickly became a leader in the company and was posted to the New York headquarters of Davos Corporation. In 1974, Stephen was relocated to Litchfield County, Connecticut to prepare for a sales and marketing program for a private community called Woodridge Lake. Stephen became a partner in the real estate firm of Landmark Real Estate, the sales and marketing arm of the community. During his many years in Litchfield County, he opened numerous offices in well recognized towns throughout the area.
The early 1980s brought Stephen to Southampton, New York, where he created sales and marketing programs for three high profile projects.
In 1982 he was responsible for the regional New England Marketing Program for the first pilot sales program for the properties located on the Island of Bermuda, which sold out in 1983. Next, a group from Providence, RI, engaged Stephen to create a study for a proposed time-share project of the former Hutton family home located on Ocean Drive in Newport, RI.
In the late 1980s Stephen was engaged by a Swiss industrial group to restructure and reformat a large private golf community in Naples, Florida. In 1997 he returned home to develop and sellout a number of company owned projects in Connecticut. During the late 1990's he consulted for a New York holding company, which owed the Greenbrier in West Virginia and Ford Plantation properties in the South Carolina. Throughout the years Stephen has worked on many real estate related and non-related projects. His love for real estate and the challenge to be innovative has driven his successes. Litchfield County's beautiful countryside has kept him as a resident in one of the county's most desirable area to live.
In 2011 Stephen joined William Pitt Sotheby's International Realty as a Marketing Group of WPSIR. During 2011 he quickly became one of the company's top producers and has achieved the coveted Diamond Award for sales
Stephens other interests reach into the art world, telecommunications, and water recovery systems. He and his wife Gillian, with their rescue dog O'Reilly (#19) live in the WL community, which they helped develop over the years. Part of their mission is to rescue older unwanted dogs and provide compromised love and support for these animals. Stephens outside interest includes, tennis, boating, sporting clays, art, travel and more.
READ

MORE

LESS
Lives In

Goshen, CT

Interests

tennis, sporting clays, art, , Animal Rescue, Sailing, Traveling, Kayaking, Boating, Biking
READ

MORE

LESS
My Awards
2020: Top 15 Agent Company Wide
2020: Top Team by Units Company Wide
2020: Diamond Award Winner
2020: #1 Dollar Volume in Litchfield Brokerage
2020: #1 Units Sold in Litchfield Brokerage
2020: Top Team in Litchfield Brokerage
2019: Gold Award Winner Company Wide
2019: Top Team Award in Litchfield Brokerage
2018: Gold Award Winner Company Wide
2018: Top Units Sold in Litchfield Brokerage
2017:#l in Dollar Volume in the Litchfield Brokerage
2017: Gold Award Winner Company Wide
2016: #l in Dollar Volume in the Litchfield Brokerage
2016: #1 in Units in the Litchfield Brokerage
2015: Gold Award Winner
2015: #1 Dollar Volume in Litchfield Brokerage
2015: Top Units in Litchfield Brokerage
2014: Platinum Award Winner Company Wide
2014: #1 Dollar Volume In Litchfield Brokerage
2014: Top Units in Litchfield Brokerage
2012: Gold Award Winner Company Wide
2012: #1 Dollar Volume in Litchfield Brokerage
2012: Top Unit Award in Litchfield Brokerage
Testimonials (19)
Steven was extremely accommodating to us as we managed to come in from out of state. He has always been knowledgeable about the town and community. This is the second time we use Steven, once to sell and once to buy. Vance & Jennifer Kusaila
I highly recommend Ed & AJ Building
It was a wonderful experience working with Stephen Drezen. In general, he was knowledgeable and insightful. Specifically, he knows the local real estate market. He provided excellent guidance on how to proceed towards a smooth transaction, keeping our best interest in mind. He was with us and always available all the way through the process. I highly recommend using him. Joe Macaluso, Sale of you home
This was a personal partnership property I sold ... Evergreen Associates
Welcome. Merry Christmas. Gerald Porricelli Rev. Trust
I hired Stephen Drezen to sell my home in Goshen, CT back in March 2022. He was very professional and a true go getter. I interviewed other agents who wanted to list my home for less money, however Stephen was confident with the pricing, and, as a result, I received a full offer. In addition, he's a great storyteller and a pleasure to work with. His credentials are an inspiration for other real estate agents. He made the experience fun and easy and was always available to answer my questions. He also has great recommendations for people moving into the Woodridge Lake neighborhood. I highly recommend Stephen and wish him continued success. Theodora
I recently sold my home in Woodridge Lake I had the opportunity to get to know Steve Drezen From Sothebys are Realitore I have been in construction for 37 Years and never seen such devotion from a realtor I just want to say it was a pleasure working with Steve and that I would refer him to anyone I would give him a five star rating For effort and commitment an service Margaret and Greg
Just closed on house in Stephen's domain. To be clear, he is THE go to guy on or around the lake. We started looking in the area just as Covid hit. Took a run at a couple things with no success. Stayed in contact with him every 90 days and/or when new thing went on the market. By that point he knew us well and he had educated us on the lake market. When the house we just bought went on the market, we emailed him immediately. We drove up and saw the house that afternoon, made an offer that night and had a deal in 48 hours. That is how it is supposed to be done. Cannot say enough good things. Jeffrey Fitts
Stephen was very professional, and the transaction went smoothly. Vincent & Jane Polacco
The people, Stephen Drezen and Maria Sacco, in the Woodridge Lake, Goshen, CT office are wonderful - utterly professional, extremely charming and highly skilled. Michael & Gail Cohen
I cannot convey my appreciation to Stephen and his team enough!! Professional courteous knowledgeable dependable He sold my house and I am sold on him! Great Realtor. Candace Forest
Working with Stephen Drezen was a pleasure. He is personable, ethical, and easy to work with. We would highly recommend him to anyone looking to buy or sell their home. Holly Haas
Steve and Karen were very friendly, professional and helpful. Everything went very smoothly. Ghulam and I are very satisfied and pleased. Ghulam & Farida Jilani
Very satisfied Ghulam & Farida Jilani
We had a great experience with Karen. She was very knowledgeable, quick in getting back to us whenever we had questions or concerns and extremely helpful in negotiating with the other party. Maria in the back office was also excellent. Alberto & Rosanna Brizio
Stephen Drezen is the BEST of THE BEST— smart, caring, thoughtful, helpful, encouraging, responsive and THE Real Estate EXPERT at Woodridge Lake in Goshen, CT and the surrounding Litchfield towns. Our family has worked with him 4x over the past 33 years. We trust him. We like him. He's a total pleasure to work with. Made it very easy for us! He is truly a Sotheby's SuperStar! Lori Meltzer Starer, co-Executor
Stephen Drezen brokered our house with great respect and drive. He listened to and obeyed our wishes, but with an experienced hand, offered sound advice. Stephen's help went beyond offering his opinion; when we were in the city, absent from the house and he had a client to show it to, he would travel over beforehand to see if everything was in order. If not, he had extremely high standards and would think nothing of rolling up his sleeves and even vacuuming if necessary. It took quite some time before the house sold, it was very intricate, but Stephen would not tire of showing it and he read up on it and gave informative advice to all prospective buyers. I am truly grateful to him for advising us on what we could reasonably expect and what we had to do to find the right buyer. Suzanne and Dick Frank
We wanted to thank you both so very much and we couldn't have sold it without your both. Your professionalism and patience were so much appreciated. Thanks so much for the bottle of Prosecco, we can celebrate Debbie DeMaria
Thanks for selling our house at 11 Marshepaug!!! Gretch and Bob Mosca.
Stephen Drezen in the News
Yes, I would like more information from Sotheby's International Realty. Please use and/or share my information with a Sotheby's International Realty agent to contact me about my real estate needs.
By clicking Send Message, I agree a Sotheby's International Realty Agent may contact me by phone or text message including by automated means about real estate services, and that I can access real estate services without providing my phone number. I acknowledge that I have read and agree to the Terms of Use and Privacy Policy