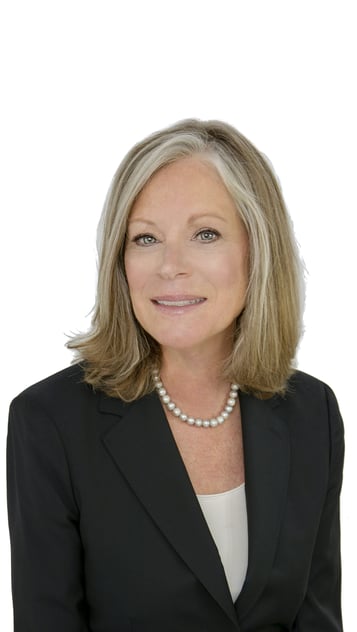 Susan Malan
Broker Associate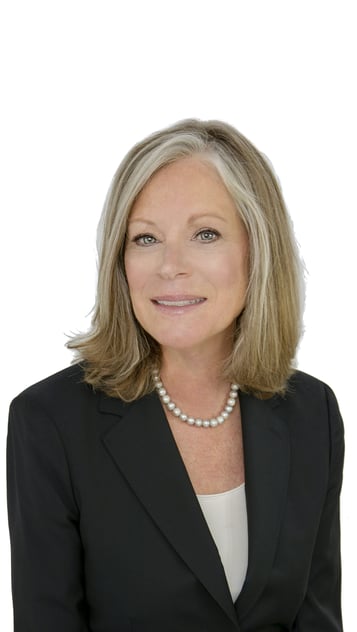 Essex
13 Main Street
Essex, CT 06426
Susan was raised in Connecticut and has deep experience in real estate both personally and professionally. Personally, she has relocated over a dozen times throughout New England, and therefore knows all too well the stressful process of starting over in a new home in a new community. A visual processor, Susan sees what things can be, not just what they are.
Professionally, Susan has over three decades of financial services and real estate experience. Beginning with leasing apartments, moving to be a regional property manager with responsibility for over 450 residential units and staff of 20, moved to acquisition, syndication and development in commercial real estate. From there she went into banking beginning as a commercial loan workout officer and rising through the ranks to commercial real estate lender, credit officer, regional business development, and strategic marketing.
She also has broad non-profit experience working for the Institute for Global Ethics as a relationship manager and Director of Growth Strategies. She was a certified trainer for the Institute for Global Ethics, completed Executive Development coursework at Bentley College – Managing Ethics in Organizations and is certified Northeast Chapter Association of Corporate Counsel America in Conciliation training. Susan holds a B.S. in Business Management/Administration.
Susan works tirelessly in her community currently serving on the boards of Essex Art Association, Rotary Club of Essex, member of the Harbor Management Commission, Essex Tree Committee, Conservator for Life of Essex Land Trust. Previously, 10 years on the board of Valley Shore YMCA, Economic Development Consultant Town of Essex, Chair of the Essex Water Pollution Control Authority, VP Essex Historical Society, Chair Sanitary Waste Commission, board member and treasurer, Land for Good, board member and treasurer, Marblehead Festival of Arts, Chair of the Loan Committee for Middlesex County Revitalization Commission, past member of Ethics and Compliance Officers Association, Society of Corporate Compliance and Ethics, Harbor and Waterfront Committee Town of Yarmouth ME, Parks and Land Committee, Town of Yarmouth ME, VP Cousins and Little John Islands Improvement Association.
In her spare time, she enjoys time with her husband Bob, travel, art and antiques, hiking, kayaking, swimming, fishing, and is an avid weeder.
READ

MORE

LESS
Born In

Connecticut

Lives In

Essex

Favorite Movie

Enchanted April

Interests

Art, antiques, kayak, cycling, travel, fishing
READ

MORE

LESS
My Awards
Diamond Award, 2020, 2021, 2022
#15 in Dollar Volume, Company-Wide, 2022
#9 in Units, Company-Wide, 2022
#12 in Dollar Volume, Company-Wide, 2021
#8 in Units, Company-Wide, 2021
#1 in Units, Essex Brokerage, 2022
#2 in Units, Essex Brokerage, 2020, 2021
#1 in Total Transactions in Essex, 2019, 2020, 2021, 2022
#1 in Rentals, Essex Brokerage, 2022
#2 in Rentals, Essex Brokerage, 2021
Gold Award, 2019
SilverAward, 2018
Testimonials (47)
Susan Malan is/was absolutely perfect. She gave us perfect guidance over several months. All of her responses to our queries were answered literally within minutes. She has the right personality as well as a good sense of humor. We would recommend her with no reservations. Henry & Joanie May Henry & Joan May
Susan Malan is by far the most diligent, knowledgeable, responsive, and hard working broker I have ever worked with, and I have been in the real estate business in one way or another since 1973. Her honesty and integrity are beyond reproach. Gregory & Nancy Cook
Susan Malan is an excellent agent and a pleasure to work with. Not only did she make the transaction easy for us, she went above and beyond in assisting with inspections, recommending local suppliers and introducing us to the bankers who ultimately financed the purchase. Overall, a wonderful experience. Hampson Consulting, LLC
We have now worked with Susan Malan twice and consider her broad knowledge of the market and locale as instrumental in helping us navigate the difficult processes of first selling, then buying homes. Whenever we had a problem she dealt with it directly or provided the necessary information for us to do what was required. Personally, she is extremely professional, but warm, intelligent and fun too! We have already recommended her to friends. Brian and Susan Wendler Susan & Brian Wendler
Susan is many notches above the average real estate agent. She is smart, highly ethical and was always looking out for my interests. Nothing was too much trouble, including helping me with questions I had after the deal was closed. I'd use her again and recommend her without hesitation.  S.A.
Susan Malan was the perfect combination of professional and supportive throughout the homebuying process. Her depth of experience and knowledge of the local area were invaluable. Hilary & John Beisheim
Susan Malan was a great agent. She was very responsive and paid attention to detail. Would highly recommend her. Beth and Rich Wood
Susan Malan has handled several real estate sales and purchases for me. She is effective, reliable and I recommend her with the highest regard. Susan Daria Landino
My brother and I were very happy with the job that William Pitt / Sotheby's did with selling our house. You agent, Susan Malan, was extremely efficient and helpful and made the whole experience quite bearable. We would happily use her and your firm again should the opportunity arise and have recommended both to our friends. Joan Wendler Estate
Susan Malan is an extraordinary agent: - intelligent, analytical and well informed about the market; - a candid, clear, thorough and timely communicator; - pro-active and committed to a positive client experience and outcome; - a perfect balance of focused and professional while being thoroughly enjoyable. Susan made the entire process seamless, easy and even fun. I highly recommend her and her office. Jennifer & William Lindenmayer
Susan was great. Super helpful, super knowledgeable. Always available to answer any questions we had through our first home buying experience! Davin & Kelly Rozowsky
I've sold 6 homes in 4 towns over 30+ years, and without a doubt Susan Malan is the most caring, and most scrupulously honest, agent I've worked with. After 5 months of searching online for the perfect traditional cottage in Essex Village without success, I began looking elsewhere. The morning i was preparing to submit an offer on a home in coastal MA, an ideal Essex property popped up online. I immediately contacted Susan, the listing agent, and asked if she could represent me. After explaining the potential conflict of interest, and how we would need to proceed, we both agreed to move forward. She scheduled a viewing prior to a weekend of very busy open houses, and I was able consider my options over a weekend. Once I decided I had to have this lovely house, I submitted an aggressive offer with an escalation clause and was very fortunate to have it accepted. Susan supported my purchase at every stage, both prior to close and after - she kept me updated, recommended closing attorneys, worked with the seller to reschedule the closing date, arranged for UPS deliveries, and had the house cleaned prior to my move. And because she's lived in this community for so long, she was able to suggest wonderful landscapers, painters, floor refinishers, restaurants, nurseries, coffee shops - too many fantastic resources to list! - and would always check back in to be sure I'd found what I was looking for. For anyone planning to buy (or sell) a home in this beautiful coastal community, I would highly recommend Susan - she's just the best there is. Holly Kjerulff
Susan is the best and she will move heaven and earth to advocate for her buyers. Scott & Heather Emch
Susan Malan is the BEST realtor I have ever worked with in 50 years of buying houses. She doesn't miss a thing. Her knowledge, attention to detail and fierce work ethic is superb. Mostly, she is a fabulous human! PJ Younglove Hovey Paula Hovey
Susan Malan went above and beyond to help us with our home purchase. She is a star. Margaret & Mark Kayfez
Susan Malan has handled two RE transactions for us in the last three years. She has incredible attention to detail, is easy to work with, and always delivers! We have owned many properties in many states. We've dealt with many brokers and many agencies. Susan is a 10+++ Christine Bassett
We were interested in a house that had just gone on the market. On a Saturday night we contacted Susan Malan. She called right back. She then called the seller's realtor. There were already 5 offers, and the seller was going over them to decide in 30 minutes. Susan asked if we could put one in - and the other realtor said if you can do it in 30 minutes. She recommended a high deposit, and a few other details. She had added some details about my family and history in the area. We submitted the offer. It was accepted. She had it open enough to be attractive to the seller, but held on to specific protections, which were critical when the septic failed its test. So - what can I say? SHE IS AMAZING! AMAZING! We are in awe. This was our second transaction with her - and the FIRST was amazing, and this was even more incredible. She is #1. We are so grateful to work with her. Elizabeth & William Jones
Susan was fabulous to work with. On top of every detail. Nothing slipped and kept me and my husband on track, as well! Well done! We truly appreciate her hard work and attention to detail. Lauren & Brian Weinstein
Susan did a fine job. She is always responsive to questions and concerns and never complains. She is always pleasant and good to be around. Carolyn & Larry Timmerman
Buying and selling a home can be intense work. And when the agent represents both seller and buyer, it can press the stress to another level entirely. Susan demonstrated integrity and leadership far beyond our previous experiences, and delivered the desired results we were both looking for. We sold a vintage home we loved to people who will honor it as much as we did, which was as important to us as was the right offer. Who can ask for more? Meg and Michael Koskie
I interviewed three agencies and 4 agents before selecting Sotheby's and Susan Malan to sell my house. At every stage of the process, from the first meeting and walk through until the closing, she was professional and attentive to every detail. There were some obstacles along the way which she navigated with apparent ease, because of her experience and connections in the community. I was kept informed of the progress and all documentation and signing were done electronically which is so efficient. I will reach out to Susan Malan first for any real estate purchase or sale in the future. Carol Himsel Daly
To put it simply, we would not have been able to get our house in Connecticut without Susan Malan. She went above and beyond to advocate for us throughout the entire process. Without her, we would have given up because it was extremely stressful to sell our home on the west coast while purchasing a home on the east coast. It is very hard to even describe how instrumental she was in finding us the resources we needed to push this over the finish line. We are so happy with her and our new home. Thank you! Sarach & Thatcher Schiffelbein
We have been very pleased with the attention to detail and advice given to us by Susan Malan. She is a credit to your organization and someone we will not hesitate to recommend. We really have appreciated working with her. Carol & Jim Denham
Susan Malan helped me navigate four real estate sales successfully and helped me purchase a wonderful home at a great price! Susan Landino
Susan Malan Is a true professional who is dedicated to ensuring a smooth transition. She goes well beyond the "sale" ensuring each step is handled with care! Diana Gregory
Susan Malan connected us with the house of our dreams. She is a wonderful, trusted partner and made the entire process seamless and enjoyable. Johanna Savad
very professional - outstanding experience Essex Savings Bank
Susan Malan did a remarkable job as my Realtor. I appreciated all of her hard work. Susan Walker
Susan is what every professional realtor should strive for- outstanding service, industry knowledge, and outstanding communicator. Will definitely recommend her to anyone buying or selling a house in southern central Connecticut Michael & Alison Gain
Susan Malan was a very very good fit for the property and excellent to work with. I have already recommended her to others. Estate of Frederick G.E. Clarke
I found Susan Malan very professional and hard working. I have already recommended her to people Sarah Jansen
Susan Malan was incredibly helpful in our successful search to find our new home. She really took the time to listen to our needs and wants, applied those expectations to our budget, and helped us secure showings quickly to ensure that we didn't miss out on viewings we were really interested in. She was always prompt to respond, and was transparent about each and every step of the process. Thanks to Susan, we found the perfect home - and I couldn't recommend her enough! Lisa Finnegan
It was great working with Susan and I like her style and the way she approaches the aspect of selling a house. I would definitely recommend her as an agent if someone was looking for one. Walter Shephard
What can I say? Only it was my lucky day when a friend recommended Susan Malan of Sotheby's Real Estate in Essex, CT. Susan was the kind of agent you hope to get to handle your home after living there for thirty-seven years. She never missed replying to my many e-mails. She was efficient, resourceful, kind. What more can I say? I most definitely recommend her to anyone I know. No wonder she is a success!Elizabeth Van Wazer Elizabeth Van Wazer
Susan Malan was a fantastic agent for us. She guided us on various properties - we were over 3,000 miles away. With her guidance we were able to narrow our choice down, do a remote inspection, make a good offer - when another offer was on the table. She knows the area well and can provide pluses and minuses. She was a tremendous resource. She also managed a few predictable bumps for us nearer to the closing. She was also very responsive to any questions we had. We felt we were so guided and had a true partner. We are now in our home and so very happy. Elizabeth & William Jones
Exceptional work to sell. But Susan did it! R&W Management Co.
Susan Malan did an excellent job in finding a buyer for our home. She is a highly qualified professional, as well as being thoughtful, courteous, and full of energy! We would recommend her without reservation and we hope to work with her in future. Carol and James Denham Carol Denham
Susan did an outstanding job with our home sale and purchase. We would definitely recommend her to friends and family. Chris & Victoria Seidl
Susan is great. We have bought two houses thru her. Very laid back and on top of things. Jim & Jane Raithel
Susan worked tirelessly on our behalf, both in the buying of our new home, and the selling of our old. We always felt that Susan was available, either by phone, email/text, or in person, especially with facilitating the various people going in and out of our house to prepare it for sale. This was especially important because we were living out of town the majority of the time. She is a terrific realtor, very professional, and easy to work with. Sally & David Rosengren
Susan is an extremely knowledgeable realtor and one of the very few who know how to market and sell commercial real estate. R&W Management Co.
Susan Malan is top notch! Cornelia Bessie Trust
Very attentive and knowledgeable!! Patricia & George Calkins
SUSAN MALAN is the best I've ever seen. She sold both of my houses in record time over asking price. She's personable, professional, works like crazy, has a great eye, is patient and kind and delivers. I wish she was here in California! Don't go anywhere else. Sarah Dane-Brown
Susan Malan was the most professional and honest realtor I have ever had the pleasure of working with. She was always quick with her responses and helped tremendously in my home search. William Pitt Sotheby has a true asset in Susan! Kelsey Ann Hansen
Susan Malan was extremely professional and responsive; we felt like she went above and beyond her role as a realtor! Richard & Joan Fisler
Yes, I would like more information from Sotheby's International Realty. Please use and/or share my information with a Sotheby's International Realty agent to contact me about my real estate needs.
By clicking Send Message, I agree a Sotheby's International Realty Agent may contact me by phone or text message including by automated means about real estate services, and that I can access real estate services without providing my phone number. I acknowledge that I have read and agree to the Terms of Use and Privacy Policy