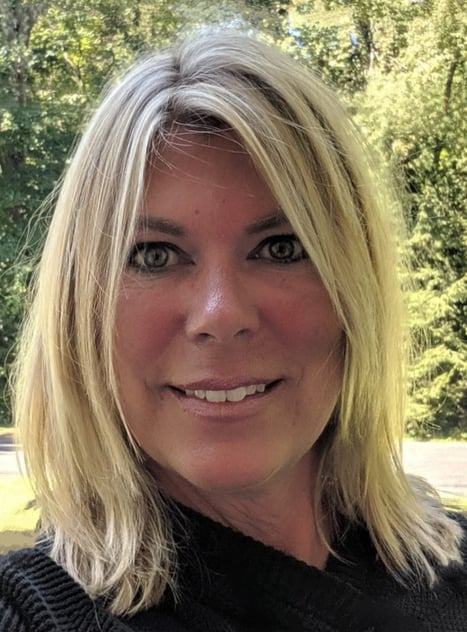 Adele Unger
Brokerage Sales Manager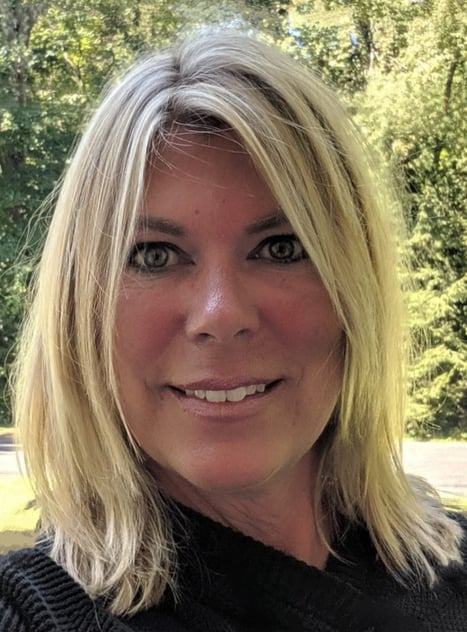 Click Here To View My Agent Video
As the manager of the William Pitt Sotheby's International Realty'sNorthern Fairfield County Brokerage, I am honored to be working with a terrific team of talented and seasoned real estate professionals. My office team strives to achieve the highest level of quality service to our clients and business partners.
With the ever changing world of real estate, it is my job to keep my agents appraised of all of the incredible marketing materials William Pitt Sotheby's International Realty has to provide, offer encouragement and support, and ultimately deliver value, in return they deliver that value to you.
Areas of Expertise: Coaching My Agents on the tools William Pitt Sotheby's International Realty offers, as well as the process of Buying and Selling Residential Single Family Homes and Condominiums. I am a Certified Buffini Mentor, Corporate Relocation, Marketing, Negotiating , Getting the Best Price for our clients!
Communities I Serve: I am a non-competing manager and no longer list or sell houses. I lend support to my agents in all the areas they serve which includes Bethel, Brookfield, Danbury, Newtown, New Fairfield, New Milford, Oxford, Southbury and Woodbury.
Interested In A Career in Real Estate? Let me help you! If you 're considering a career in real estate or making a change in offices, I am happy to answer your questions on our profession and all that William Pitt Sotheby's International Realty has to offer you as a sales associate, as well as how I'll personally help you grow your business. My time is devoted to my agents and their clients, not my own! Be sure to check out my video to hear what my agents have to say about working with me.
I foster a fun and professional atmosphere so you'll look forward to coming into the office!! Call me anytime for a confidential meeting!
I look forward to hearing from you soon!
Sincerely,
Adele
READ

MORE

LESS
Born In

New Jersey

Lives In

Newtown. CT

Favorite Movie

Cocoon

Passion

Family and career

Interests

Scuba Diving, Cooking, Boating

Favorite Lyric

Play hat Funky Music

Inspiration

My kids

Can't Live Without

Family, phone, and coffee
READ

MORE

LESS
Testimonials (10)
Stands out in a quiet way. Empathetic and helpful with agent' problems. Listens to agents needs and anxious to support and motivate and believes in giving everyone the opportunity to grow and educate one how to improve and master the available tools. She gives you the freedom to be innovative and encourages a supportive atmosphere among the agents. Believes in having fun also to bring the office closer Mary foley
As a new to business agent, Adele Unger has been instrumental to my development. She is extremely knowledgeable, approachable, and always available. I especially appreciate that whenever I pose a question or concern outside of her control, she immediately places a call to whoever can resolve the issue in that moment. She simultaneously encourages and motivates her team to be the best they can be, and ensures that her agents have all of the tools they need to be successful. Working for her is a pleasure!" Thank you for all you are doing! Annie Annie Broderick
Adele is a consummate professional. I have enjoyed working with her for the past eight years. She understands your needs and cares about you like you are her own family member. What I most appreciate about her is that she always listens to you and makes herself available any time of the day . This is a very competitive business, which can be challenging, but she always pushes to help you reach your goals. I can't say enough about her. Michiko Fahsbender
As a Realtor with William Pitt Sotheby's International Realty I am truly honored to have Adele Unger as my leader, mentor and friend. She continues to strive for the best workplace environment while constantly adding support, encouragement and teaching new innovative ways to achieve my highest success. She adds so much value to all of the agents by her personal and professional guidance, she genuinely cares about each and every agent. Her dedication and devotion is something we all can rely on. All my best, Lorraine Amaral Lorraine Amaral
Dear Adele, I want to thank you for all your support as I transition into your office. Your door is always open for questions and help. The tools that you have given me to learn are wonderful to help my business grow, and can't wait to implement them for my future in this office. Thank you again. Susie Cammett
I came to William Pitt in 2010 after the sale of my own real estate company which I owned and operated for 16 years. My affiliation with William Pitt Sotheby's was due to the strong brand, owners and my confidence and trust in Adele who was persistent in recruitment. After being in the business since 1985 and a previous owner, it could have been a difficult transition but Adele ALWAYS had gone the extra mile to be there for me. She is knowledgeable, compassionate, consistent and fair. Being a manager of 40+ "independent contractors" is not an easy job and requires all of the above attributes which makes our office the BEST. Tom Assheton, Broker/Associate. Tom Assheton
Thank you Adele for being a fun and great leader. You keep our office competitive, with your inspiration and knowledge of the business. I appreciate you keeping us informed about the latest technologies that can help us succeed. Thank you for keeping a terrific work/ office environment that is conducive of success. Hugs, Adelia Adelia Santos
I have been working with Adele since she came on board with us at Wm. Pitt Sotheby's. It was a seamless transition and over a short period of time it became clear she would be more of a partner to each of us, rather than a manager. She is knowledgeable and experienced where it counts: in real estate practice and in knowing and anticipating the ever-changing relationships we, as agents, face on a day-to-day, actually, make that on a minute-to-minute basis with our clients and all of the parties involved within the average and not-so-average real estate transaction. Adele has made sure we have a wide range of tools we need to succeed. She works extremely hard to support us, our office and our presence in the towns we serve and has a respected and close relationship with the corporate administration that make the decisions that affect us as agents every day. She is involved with our local and state boards and has her ear to the ground in regard to what's going on in the industry nationally and keeps us abreast of our ever-changing business and how we can best navigate the latest in technology, connecting with clients and providing them with the positive and results oriented experience only we at Wm. Pitt Sotheby's can provide. She is always available and working toward our common good, and in turn our clients best interests, while she makes time to help us individually. I have had a few difficult situations, where I wasn't sure how best to proceed with an upset client or agent and Adele made herself available, listened and organized a solution that truly worked out well. I know she has my back. I feel very comfortable going to her with any thought or question and know while she is objective, she cares more than any other manager I have worked for. She is a friend. As well as a manager; a cheerleader; a sounding board and somehow knows what each of us needs most, whether it be a push, a different point of view working a problem or a bit of time and space, she's got us. And that 'us' is a large difference that I see here in our office, as compared to other offices in our area. The agents in our office are hugely supportive of each other and that overall atmosphere has a lot to do with Adele. In speaking with other agents in competing offices, they don't seem to have the camaraderie we have, nor the support and a lot of them feel like they are on their own. I can't say how thankful I am that our office is like a family. I am always comfortable coming into the office and knowing that my colleagues support me and I them. That attitude comes from the top. There isn't any other place I would rather be. Sincerely, Jean Jean O'Neill
Adele has an inner motivational strength that is always available when needed o support her agents whether it be a real estate problem or a personal issue. She is committed to create a stress free environment conducive to high productivity yet allowing for social interaction. After 25 years in the industry, I enjoy my job more than ever. Mary Foley
Adele is a manager who is focused on the success of her agents. She is very available and supportive and is extremely knowledgeable with all of the company tools and technology. There's not a better manager out there. Sincerely, Patty Patty McManus
Adele Unger in the News
Stamford Advocate
Real Estate News: William Pitt Sotheby's brokerage manager makes commitment to excellence…
Adele Unger

Brokerage Sales Manager
Yes, I would like more information from Sotheby's International Realty. Please use and/or share my information with a Sotheby's International Realty agent to contact me about my real estate needs.
By clicking Send Message, I agree a Sotheby's International Realty Agent may contact me by phone or text message including by automated means about real estate services, and that I can access real estate services without providing my phone number. I acknowledge that I have read and agree to the Terms of Use and Privacy Policy