September is right around the corner, which means a fresh display of local art at our Rowayton brokerage for this month's "Sunday's at Sotheby's" artist reception! The popular town gathering is normally held on the first Sunday of each month, showcasing a variety of local talent, from scenic paintings to photography, drawings and abstract creations. On Sunday, September 4, 2016 from 4-6 PM, it's all about the beautiful works of local artist Lori DuBois—masterpieces that invoke awareness of one's natural surroundings and pure relaxation.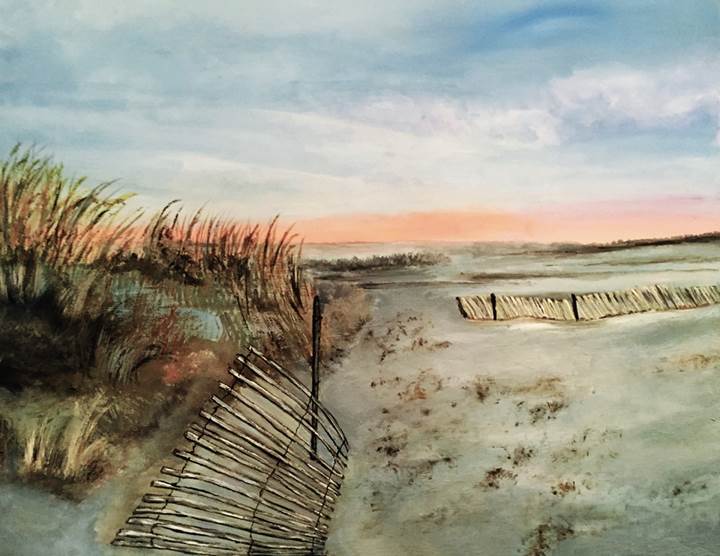 DuBois was born into a family of artists, hence gaining the innate ability to successfully paint soothing renderings with deep emotional connections to their viewers. She focuses on well-balanced texture and refinement in many of her unique portrayals, which is evident in her highly acclaimed Natural Elements series—a blend of realistic and abstract views of nature and movement. DuBois primarily uses acrylics, and is known for her signature depictions of the sea, earth and ever-changing skyline. Juried by a number of renowned museum curators and artists, as well as displayed at esteemed venues and institutions throughout the local region and beyond, Dubois' work has received many awards and recognition over the years. DuBois is an active resident of Connecticut, using the area's natural coastal beauty to her artistic advantage, frequently incorporating its charming New England backdrop into her works.
"I am absolutely thrilled to be participating in this lovely community event," said DuBois. "How fortunate we are to live in such a naturally beautiful area, full of scenic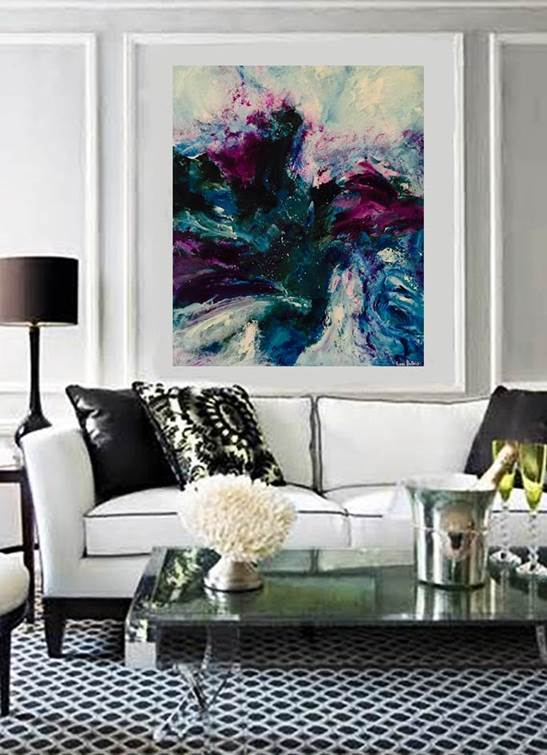 coastal views, endless blue skies and so much artistic inspiration. I look forward to sharing my works with locals who witness and understand the area's vast beauty every day."
The September 4th event, which is open to the public, will adorn our office walls with a variety of DuBois' paintings. Live music, performed by local Rowayton band Free Flow, will further add to the sheer talent of the night, providing great musical entertainment accompanied by delicious wine and hors d'oeuvres. The affair's casual setting will also present attendees with opportunities to talk with the artist about her fabulous work.
"Be sure to join us for an evening of art, music and wonderful company," said Darien agent Molly Crosland, who spearheads most of the brokerage's artist series. "Lori's collection of work is exquisite—the perfect way to wrap up a gorgeous coastal summer in Fairfield County. To top it off, live music from local band Free Flow was a great hit last month, and we look forward to once again welcoming their talent to our office."
For more information on the artwork of Lori DuBois, please visit her website here.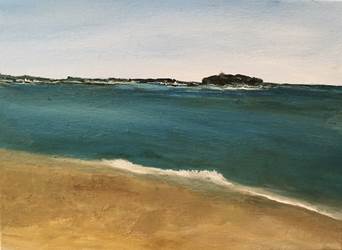 Hope to see you all there—cheers!