William Pitt – Julia B. Fee Sotheby's International Realty today announced the debut of two new cutting-edge marketing products that will significantly boost the ability of agents to enhance their property videos.
The company is the first in the markets it serves to bring to its agents the uniquely interactive and data-powered property video technology developed by London-based real estate marketing tech firm Holofy. The product enables agents to quickly shoot their own videos of listings using their phones or other personal devices, and then segment the videos according to the property's various living spaces, allowing users to jump to the rooms of their choice by tapping the spaces listed across the top of the screen. Buttons featuring maps and agent contact information are also capable of being embedded in videos, which can be sized for any social media platform. Users can share videos with their friends and swipe to view other properties uploaded by the agent.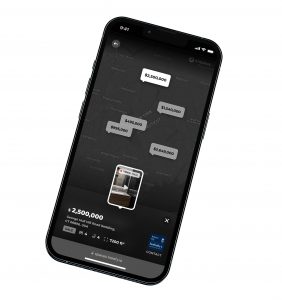 The Holofy videos arm agents with powerful insights. Statistical information on engagement is gathered including the number of times each video overall as well as each segment of a video is viewed, the length of time spent on the videos, whether users shared the videos with others, and more. When agents share the videos with specific users or leads, they can also see the same statistics on those individuals, information that can help agents better target future content to those same leads.
"This is the only video tool that provides this level of interaction for users with an easy to use interface and simultaneously tracks in-depth insights on engagement," said Ashley Breunich, Vice President of Marketing with William Pitt – Julia B. Fee Sotheby's International Realty. "It's a win-win for our agents and their clients, and I'm excited for our company to be the first to introduce this technology to the marketplace."
The company recently launched an additional property video product platform branded "Video on Demand," giving agents instant access to automatically created videos for their new listings, sold listings and open houses, as well as listings with status changes such as price reductions.
The videos are auto generated when a new listing hits the market or when an agent schedules an open house. Within a few hours of either action, a listing agent will receive an email with a link to an internal dashboard, where they can make customizations to the video if they so choose. The platform also makes it easy for agents to choose from licensed music selections to add audio to the videos. Carefully designed by the William Pitt – Julia B. Fee Sotheby's International Realty marketing team, the video designs and templates feature strategic branding and were created to reflect the latest video consumption trends.
Video on Demand helps our agents quickly and effectively market properties with video assets that offer buyers and sellers a more enhanced and comprehensive view of their listing," said Breunich. "The service is just one of the many ways that we are committed to staying at the forefront of real estate marketing technology."