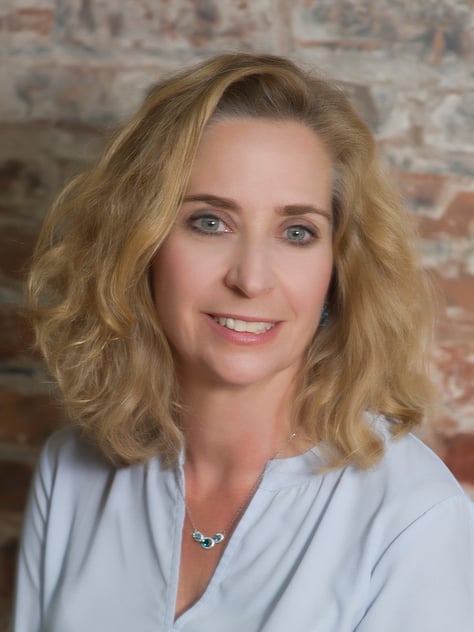 Agnes Holzberg
Licensed Associate Real Estate Broker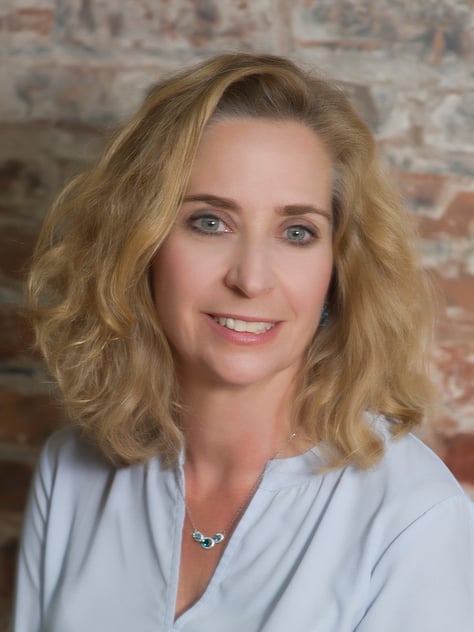 Living in Westchester for so many years has allowed me to develop an expertise in the communities of southern Westchester. I work with buyers and sellers from the Rivertowns to the Long Island Sound and everything in between. I appreciate all that Westchester has to offer and enjoy the uniqueness of each of the different communities.
As a realtor, since 2008, I have specialized in all types of sales and have successfully helped buyers and sellers with their single family homes, condos, co-op apartments and multi-family properties. In addition, I also specialize in residential rentals and have completed over 150 rental transactions in my career. I have helped clients relocate to Westchester from all over the US and overseas.
I have been honored to be named to the REAL Trends list of "America's Best" real estate professionals every year since 2017 marking my success in being in the top 1.5% of real estate agents in the United States with dollar value sold in excess of $20 million annually. I am also consistently listed by Westchester Magazine in their annual "Best Real Estate Agent" list. In 2015, one of the homes I sold was featured in an episode of HGTV's long-running "Property Brothers" and I was also included in the filming.
I am also very active in my neighborhood association as a Board Member of the Association and I have chaired many different community events over the years.
I am an avid golfer, cyclist, and I also enjoy spending time with family and friends.
Please feel free to contact me for both your local Westchester Real Estate needs and your out of Westchester and out-of-state Real Estate needs. I can help you no matter where you are leaving and where you are going!
READ

MORE

LESS
Born In

Tappan, NY (Rockland County)

Lives In

Westchester since 1989

Favorite Movie

Love Actually

Passion

Family & Friends

Interests

Golfing, Cycling, Hiking, Traveling, Cooking, Gardening

Favorite Lyric

Nothing Compares To You - Sinéad O'Connor

Inspiration

The happiest people do not have the best of everything, they just make the best of everything.

Can't Live Without

New Releases Wednesday - The Peak 107.1
READ

MORE

LESS
Agent Designations
Certified Buyer Representative
Licensed Associate Real Estate Broker
My Specialties
Readying All Types of Homes for Sale
Single Family Home Sales
Condominium Sales
Cooperative Sales
Multifamily Sales
Estate Sales
Relocation
Testimonials (19)
Agnes helped us find a home in the Rivertowns recently in a tough market…which translated to setting up tons of showings and driving us around when needed. When it was time to make offers she gave us good guidance and talked us through the process. When we weren't successful initially, we discussed alternate plans (expanding areas to search, entertaining different time tables, etc) should we need them. She's an expert in a wide catchment area and has deep experience. She's so personable and a good cheerleader for the times we got discouraged. And now that we're in our new home, she's still a resource for us! We can't recommend Agnes highly enough. Debbie G.
Great job. Will be using Agnes again. Michale Sullivan-Mee
Agnes Holtzberg is a superb realtor! She went above and beyond expectations to help us find a place to rent and then followed up afterward to assure our smooth transition. Sotheby's is lucky to have her on their team. Ruth Kauffman
We are so lucky that we found Agnes to help us search for a new home. She showed us countless houses over the course of a year, and she always made us feel like there was no pressure, and we'd find the right one. She was right! We found the perfect home for us, and she was crucial in helping us negotiate the right terms. She is always so responsive, and gave such patient, detailed answers to our many, many questions. She has been doing this for a long time, knows the neighborhoods so well, and has seen so many different properties and kinds of real estate transactions. She has such a wealth of knowledge and we learned so much from her about what to look for, what to avoid, what things were fixable, and what things could be a huge headache. She is very detail-oriented and picked up on things we never would have. She is a very smart and reassuring person to have on your side through the home-buying process. Besides all of that, she is so kind and funny and a lovely person to spend time with as you go through your search. Finding the right home can be a time-consuming process, and you want to be guided by someone that is not only extremely skilled and knowledgeable, but nice to be around. And that is exactly the experience we had with Agnes. We couldn't be happier with the results of our search and we are so grateful that we had Agnes to help us through it all! 44 Old Colony Rd Hartsdale, NY 10530
Agnes has helped our family navigate the real estate process both with the sale of a million dollar plus home and the purchase of a mid-100 thousand dollar coop apt. That's the beauty of Agnes - she is willing to work with clients no matter how big or small the sale or purchase. She helped me find a coop for my son and while working with me long distance, which meant she would have to use Facetime to show the unit. Never once did she make us feel like this transaction was not important, in fact quite the opposite. And, her "rolodex" of resources from the mortgage broker to the cleaning service, were all as professional and accommodating as Agnes. If you are looking for a straightforward broker who listens to her clients, knows the market, and above all, puts her clients' needs first, then work with Agnes for your next sale or purchase. J. K.
We can't recommend and thank Agnes enough for doing such an outstanding job selling our home. She gave us great advice on everything from timing to staging to pricing. She puts her clients needs first and foremost. The thing that struck me most was our first meeting. We were looking to sell our house in 2020, rent locally for a year and then move out of state. In that first meeting Agnes suggested we delay our sale by 9 mos and skip the sale and rent plan. Agnes was willing to delay her commission and do the right thing by us. How often do you find someone willing to do that? Her plan worked out so much better for us! Agnes gave us a realistic range on pricing and we settled in the middle of that range. When our house hit the market we immediately had a number of interested buyers. The first day we had an offer and Agnes made sure we kept to our strategy of keeping the house on the market through the weekend. Sunday night we had a bidding war and ended up accepting an offer that was above the range Agnes suggested. Agnes will work incredibly hard for you and make you feel like you're her only client. Listen to advice and you'll have a great experience. Michelle R.
"Agnes was our agent when we recently sold our Westchester home. She has the perfect combination of market knowledge, pricing expertise, good advice, and a steady, level-headed approach. She helped us identify our goals and worked with us diligently to achieve them quickly. Agnes was always available with valuable input or to answer our many questions. We are grateful to have had the opportunity to work with her and would highly recommend her as a partner in your home buying or selling process." Lauren P
I can't say enough good things about working with Agnes recently, selling my mothers house who passed away last year. This was an especially difficult sale because I do not live in the area. She expertly handled everything professionally and in a very timely manner, moving us quickly through the process of pricing accurately, making recommendations of cost effective repairs, photographing and listing, showings, appraisal, negotiating with buyers, and closing. In addition to her professionalism, she was also very responsive and personable, going above and beyond to check on the house periodically, meeting various service providers at the house as needed, suggesting repair people, attorneys, and other services we needed. She seemed to take the whole process very personally ad communicated with me often, never leaving me wondering what was going on. Everything went extremely smoothly. Oh, did I mention we had several offers within the first week and a contract shortly after that. You can't go wrong if you work with Agnes! Tony W. - New Rochelle
Agnes has helped my parents find their dream apartment. She is responsive, knowledgeable, accessible and patient and was able to meet us on weeknights and weekends to show us properties. Her determination and persistence shined through. She made sure the process was a smooth one for us and our questions were answered. I would recommend Agnes and Sotheby's to anyone looking to buy or sell your next property. Connie Fung
Agnes was a pleasure throughout our home search. She was patient, knowledgeable and knew when to make recommendations without being pushy. All in all she has a great knowledge of westchester and we ended up buying in Rye but she has in depth knowledge or the river towns, Scarsdale, Bronxville, Larchmont and Rye Brook and guided us through the pro's and cons of each area. She was always responsive by phone, text and email and was always available for showings (even some really last minute requests on our part) - always gracious (even when we brought our kids!) and always pleasant. We can't recommend her enough and will use her 100% for sure if we ever move again. Rob & Liz, Rye, NY 10580
Agnes's knowledge of the market is very impressive. All of her advice was spot on. She was extremely responsive to our needs and guided us through every step in the process. She always made us feel like we were a priority. AND she has expert hand-holding skills- something I really appreciated at a couple of points along the way. Gloria Deucher
As a first time homebuyer, we couldn't have had a better agent. She has a wealth of knowledge on everything related to home buying and she took the time to share this knowledge very clearly and thoroughly whenever we had questions about this. And we had many of those questions. She is also someone who had our best interests in mind and made sure we found the best house for our situation. We are very glad we found her and are thankful for her patience and guidance. Taesun Moon
I can't say enough about the positive experience I had working with Agnes. Not only was she knowledgeable and professional, but also attentive and caring. She worked to fine tune my search for the perfect home and spent the time working to help me close on the property. Agnes is a delight to work with and I feel very lucky to have met her. I would certainly recommend her to a friend. Joan- Hastings on Hudson
It was an absolute delight to work with Agnes in buying our new home. She came highly recommended from a friend, and has proved to be invaluable. Agnes helped us go through the whole process, from neighborhood exploration to home closing in a search across Westchester, and was excellent the entire time. We were impressed with her ability to identify the kind of home we wanted to buy, to eliminate options that were not a good fit for us, and ensure that we found the perfect home for our family. Agnes was extremely easy to get in touch with, and was flexible, patient, and positive every step of the way. At one point early on, we got lost finding a place we were checking out, but she remained completely unruffled, and helped us get back on track without a problem. We also appreciated her knowledge of market seasons, which helped us strategize for what was the best time for us to buy, as well as her expertise in navigating the the entire process. She has gone out of her way to share local recommendations for settling in from restaurants to home improvement, which has been very useful. Agnes has shared in our excitement of finding our own place, and has contributed expertise that has made her invaluable. We highly recommend her. Abigail R.- Eastchester, NY
Agnes was fantastic and I honestly don't know how we would have bought our apartment without her. She was so responsive, always available for any questions, and ready to help with every single step in the process. She truly listened to us and helped us find a place that had everything we were looking for. Agnes went above and beyond, helping us stay on track from the time we began looking, until the day of the closing. Bracha Waldman
Working with Agnes was truly a pleasure. She guided us through the entire process. From staging to listing the house to finally closing. She made a very difficult process seem easy and it was anything but easy. We would HIGHLY recommend Agnes for any real estate transaction. If you would like to speak with us for a recommendation, please contact Agnes and she will put you in touch with us." Jackie E.
Agnes is an incredible realtor and helped us in more ways than you can imagine to prep my Mom's house for sale. Other realtors told us we should sell the house as is but Agnes had the foresight to advise us to put money into painting and minor repairs and placing it on the market early in the buying season. The strategy resulted was 6 competing offers for the house and bids $40,000 above our asking price. Agnes is also one of the most honest realtors on earth with an incredible network of resources. She was always available for advice and consultations! In addition Agnes found us reliable, hardworking and honest electricians, plumbers, architects who guided us thru the process of getting the house ready for sale. The bottom line is if you want an reliable, honest ,smart, friendly realtor: RUN don't walk to call this lady, she is a realtor rock star !!! Leonard C.
Agnes made our first home buying experience a breeze. We were new to the area and she was patient and extremely helpful in guiding our home search in the areas that would work for us. She is also super responsive--would reply to our emails in the middle of the night! As if all that isn't enough, she is funny and very personable. Would recommend Agnes wholeheartedly to anyone moving to Westchester! Pratik Patel
Agnes Seminara Holzberg is a remarkable real estate professional! She was able to correctly advise me how to price my home and how to prepare my home for sale to make it inviting for prospective buyers. She assisted me in obtaining other professionals, as needed, in order to close on my home in record time! I highly recommend Agnes to everyone! Rose Rosenberg
Agnes Holzberg in the News
Yes, I would like more information from Sotheby's International Realty. Please use and/or share my information with a Sotheby's International Realty agent to contact me about my real estate needs.
By clicking Send Message, I agree a Sotheby's International Realty Agent may contact me by phone or text message including by automated means about real estate services, and that I can access real estate services without providing my phone number. I acknowledge that I have read and agree to the Terms of Use and Privacy Policy