Alicia Mahon
Licensed Real Estate Salesperson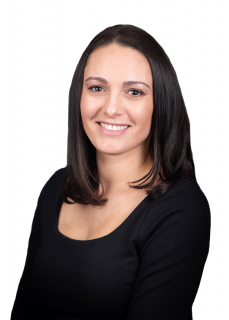 Agent Designations

• Military Relocation Professional
• Licensed Real Estate Salesperson

Testimonials

Alicia Mahone is an outstanding and exceptional agent. She continually went out of her way, always keep us up to date on everything and always responded promptly to any of our inquiries. You couldn't ask for a better agent and we would highly recommend her
Alicia Mahone is an outstanding and exceptional agent. She continually went out of her way, always keep us up to date on everything and always responded promptly to any of our inquiries. You couldn't ask for a better agent and we would highly recommend her
I have been working with Alicia for roughly 4 years now and i honestly dont know how she handles the work load and stays on top of everything the way she does. She has made every transaction for me extremely painless and has far exceeded every expectation i have ever had for a real estate agent. She recently helped me sell a rental property which required day to day communications not only with me but with the buyers agent/attorney/client, the tenants on the property and my attorney. I think most real estate agents would have gotten very annoyed with the amount of work that was at hand but Alicia handled it all professionally and with a smile. She is more than knowledgeable in this market and will always set the right expectations with your best interest in mind. I have never trusted an agent so much in my line of business as i do with Sotheby's and more specifically Alicia Mahon. Thank you for once again coming through amazingly Alicia!
Alicia made buying a home in a difficult market a great experience. When something came on that she knew I would be interested in seeing she called me right away to schedule a showing. It is because of her professionalism, attention to detail, and diligence that she found a place that is perfect for me. I highly recommend Alica to anyone looking to buy or list their home. Thanks Alicia! BM, Branford
Alicia was efficient, organized and prepared. She helped me secure a rental so my child could finish high school during a very competitive market with low inventory. It was not an easy task with inventory so low and outrageous prices. We had all the paperwork completed and ready to present at time of showing ! Thanks to you Alicia!
Alicia was terrific!! We were first-time home buyers, and Alicia very patiently walked us through all the many steps involved, from start to finish. She also gave us great tips of things to do in the area. We would definitely recommend her to future home buyers looking in the area.
Alicia was more than helpful in buying our 1st multifamily property. She was extremely professional, open, transparent, and reliable through the whole process. She advocated for us and understood our needs. She is extremely communicative and easy to reach to answer any questions at all. We couldn't have asked for a better agent during this process!
Alicia was tremendous..She worked extra hard on my behalf which made me feel more comfortable. She was always in charge and worked tirelessly which resulted in a sale.
I have worked with Alicia on close to 40 total transactions for both buying and selling and i have never been happier. Alicia is extremely knowledgeable in her field, responsive, and works with a sense of urgency. If you're looking to have an agent represent you to help ease all of your worries during the stressful times of buying or selling real estate, Alicia is top notch! Thanks for all you do Alicia!
Alicia was fantastic in every stage of the home buying process. From working with us to find our home, to putting our offer in, to closing, she provided excellent advice and help. We would, and have, recommended Alicia to friends and family, or anyone looking to buy or sell.
Alicia was an amazing real estate agent, and was very helpful throughout the process. As a first time homebuyer, she walked us through all the considerations and factors we should think about, and gave us guidance from start to finish. Thanks Alicia for all your time and effort through this process!
From beginning to end, our experience with Alicia Mahon was fantastic! I highly recommend Alicia and William Pitt Sotheby's to anyone considering a move.
Alicia was fantastic! She was helpful, knowledgeable, and always available to answer questions for us. She made our selling and buying experience stress-free and enjoyable. I would highly recommend Alicia to anyone looking to buy or sell a home.
Alicia is very professional and helped me a lot, not only in the process of property purchasing, but also in the previous apartment rental.
Alicia represented me on purchasing my first home and she was awesome! She quickly responded to any questions I had, and made the whole process painless! I will be using her for any future home purchases!
After my very first conversation with Alicia, I knew I was in the right hands for finding my perfect house! She listened carefully to all my hopes and needs for a suitable living space. As a nervous, first-time buyer, she guided and reassured me through every step, throughly answering all my questions. Her promptness and attention to detail ensured that the home buying process went very smoothly. I feel so fortunate to have had her as my realtor. I'm grateful every day for the amazing home I now live in thanks to her dedication and support! I highly recommend her as a realtor to anyone looking to find a new home. Alicia is not only an amazingly motivated and organized realtor, but also a compassionate and sincere individual. She gets the job done and makes the journey along the way enjoyable!
Alicia is an amazing realtor!!!! She found us our home in a few months and it is perfect. She was always available and helped us with every single questions as we had lots as first time home owners. I have recommended her to everyone I know looking to buy. We consider Alicia more than our realtor, but our friend! Alicia, you are absolutely amazing!
I have been working with Alicia for numerous years now and continue to do so for many reasons. Alicia has represented me on numerous real estate deals both buying and selling. She has shown right from the start that she is extremely competent in real estate transactions. I loved how she quickly responded to all of my questions as well as her knowledge of the whole process from start to finish. Finally, Alicia is very well respected in the real estate community and I think that goes a long way when it comes to negotiations. I wouldnt consider using anyone else.
She was awesome! Would definitely recommend her to family and friends. She is the best and I love my new home!
Great service, always available to answer questions and walk you through the process. Alicia was incredibly patient and helpful. We would recommend again in a heartbeat!
Susan & Alicia encouraged us to sell our condo before we found our home. It was scary at first but they ensured us this was the best way to buy in a very fast moving market. They were 100% correct and although it was scary, it all worked out well beyond anything we could of hoped for! They understand the market, the tips and tricks and how to ease your mind. We found the perfect home and won the bidding war being so well prepared! Thank you for all your guidance and support to get us to the finish line!
Alicia was great to work with and she took care of all my real estate needs.
Working with Alicia made the process of buying my condo as easy as it possibly could have been. She is extremely professional and helped stay on top of everything every step of the way. If anyone I know is looking to buy or sell a property Sotheby's will be my absolute TOP recommendation. Thank you!
I had the pleasure of working with Alicia. She showed multiple houses, answered all my questions, helped to find my future house, submitting an offer, walked through the process of buying a house till closing. I am extremely happy with my experience and would highly recommend Alicia to my friends and family members.
View all testimonials
Close testimonials
+
-
My Listings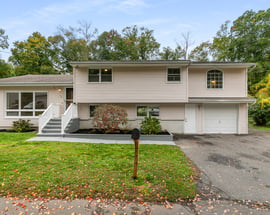 30 Farview Avenue
East Haven, CT
$350,000
4

Beds

2/1

Baths

2,622

Sqft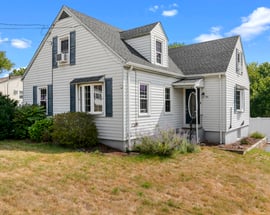 65 Baldwin Road
Manchester, CT
$274,900
4

Beds

1/1

Baths

1,608

Sqft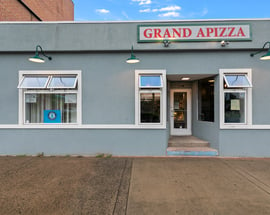 111 Grand Avenue
New Haven, CT
$420,000
Send Alicia an Email
Email to: