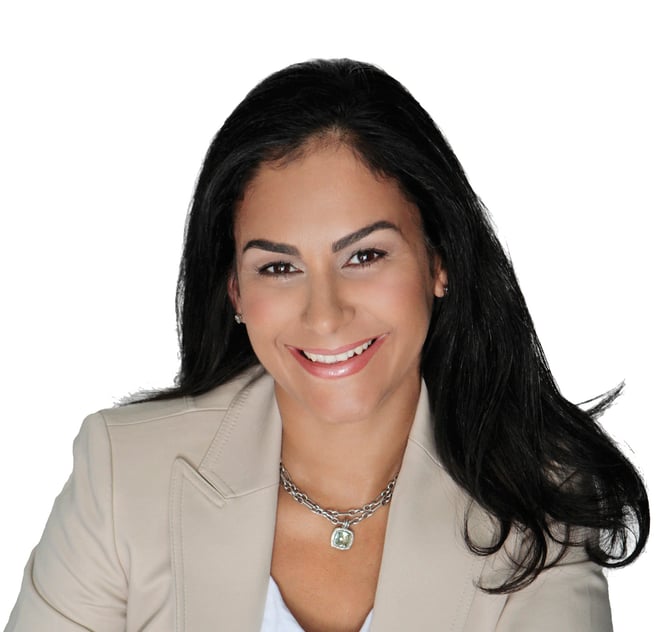 Gigi Bazarian
Licensed Real Estate Salesperson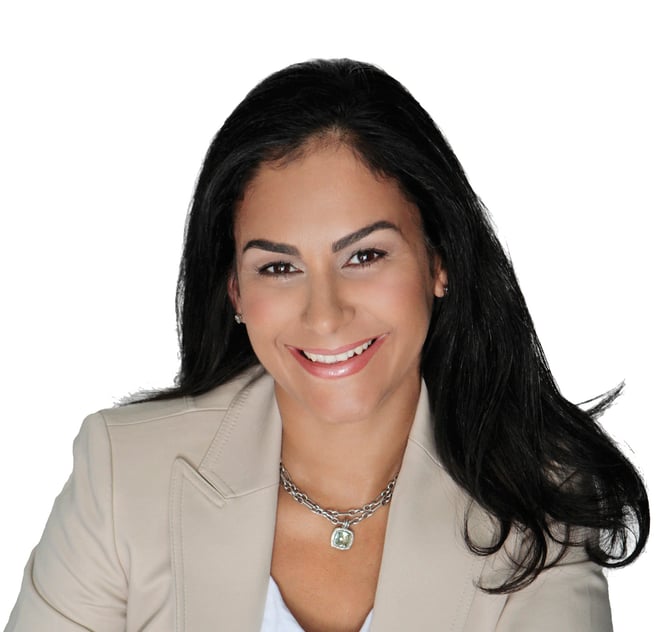 Honesty, market knowledge, networking, hard work and the ability to pass on that expertise are critical to empowering her clients to make the best decision to sell or purchase a property. These are the values of Gigi's business. She is intelligent and articulate, yet refreshingly candid. A skilled communicator, Gigi is eminently accessible and absolutely dedicated to not only meeting, but far exceeding your expectations of a Real Estate Professional.
Gigi has been on all sides of the Real Estate equation -- as a buyer, seller, investor and agent. She knows Attorneys, Contractors to Plumbers, Electricians, down to Orthodontist and SAT tutors, you name it -- and can give an honest recommendation on any of them.
Upon graduating from New York University with a B.S. in Communication Studies, she had many successful years in the Corporate Event Marketing arena for various luxury brands. She then transferred her considerable energy and enthusiasm to William Pitt Sotheby's International Realty. Gigi possesses great negotiating skills, superb customer service, organizational and problem solving skills. She'll be the first to tell you she LOVES what she does, and that passion quickly becomes evident to her clients.
Gigi lives in Ridgefield with her husband, three children and their beloved Goldendoodle. Her local activities include: The Northern Fairfield County Association of Realtors, The CT Association of Realtors and volunteer for The Evelyn Peeler Holiday Fund. In her free time, she enjoys cheering her kids on the sidelines for the various sports they play, throwing down in the kitchen, everything chocolate and traveling. For all your Real Estate needs, please contact Gigi at 203-918-8788 or gbazarian@williampitt.com.
READ

MORE

LESS
Languages Spoken

English, Spanish

Born In

New York, NY

Lives In

Ridgefield, CT

Favorite Movie

Overboard - I love a good Romantic Comedy and I'm obsessed with the shoe closet

Passion

Real Estate & Shoes

Interests

Cooking & Traveling

Favorite Lyric

"You only get one shot do not miss your chance to blow This opportunity comes once in a lifetime"

Inspiration

"If Opportunity Doesn't Knock, Then Build A Door" - Milton Berle

Can't Live Without

Chocolate
READ

MORE

LESS
My Awards
Platinum Award Producer (2020-2022)
Top 100 Northeast Agents - National Association of Hispanic Real Estate Professionals (2020-2022)
Gold Award Producer (2019)
Gold Award Producer (2018)
Silver Award Producer (2017)
Silver Award Producer (2014)
Bronze Award Producer (2013)
Testimonials (25)
Gigi Bazarian is a consumate professional. She goes above and beyond to insure my property was in excellent shape and presented well. I appreciate her counsel and advice. It is wonderful to have an agent in whom I can put my trust. Agnes Laub
Gigi Bazarian was wonderful to work with. Professional and personable. And she got the job done! David Sarath
Gigi is wonderful. She is knowledgeable and professional. She goes the extra mile to make things happen. Gigi always keeps me updated on current items. I am extremely thankful for her help. Agnes Laub Agnes Laub
Gigi Bazarian did a wonderful job selling my home. She was with me every step of the way. I'm so grateful for all her hard work!! Thanks Gigi!! Caroline Chanin
Love Gigi! Great experience working with Gigi. Very professional Kathryn Tarpey
I have worked with many RE agents over the years, and Gigi Bazarian is one of the top two. Exceptional service with integrity and a trusted partner. Highly recommended Deep & Usha Kaul
If there is a better professional in your office (or in Ridgefield) than Gigi Bazarian, I have not met them! She is incredible. Lindsay Held
It was a pleasure working with Gigi on the last rental transaction. She is pleasant and results oriented professional. Deep Kaul
After meeting over 15 agents over several months, Gigi was the last and only agent we knew we wanted to stick with. She was honest, knowledgeable, and straightforward. After almost 5 months of searching and a few near misses, we negotiated and closed on a great property. Gigi has always provided valuable advice, and her professional contacts have always ended up being some of the best in their fields. We feel grateful to have met someone we trust and consider a family friend! Nicholette Chan
Gigi Bazarian was such an incredible and knowledgeable agent representing me. She guided and kept me informed throughout the entire buying process. William Pitt is extremely fortunate to have such a exceptional professional. Joseph Monaco
Our realtor Gigi was amazing. She took the time to get to know us and realized quickly what would be an ideal home for our family. She was so hopeful during the whole process and always went above and beyond. Rebecca Lew
Gigi Bazarian is just an AMAZING realtor. We had great communication with her. Her knowledge of the business is impressive. We managed to sell our home in a day, getting multiple offer and 5% more of the asking price. I highly recommend Gigi and the William Pitt team. Claudia Risi
Our home story is a unique one, and we wouldn't have trusted anyone else to advocate and be sensitive to our needs as best as Gigi did. Gigi is thoughtful, astute, and proactive in her approach, both as a buyer and seller's agent. The transactions Gigi facilitated through our time as her clients were unparalleled. Gigi had our best interest in mind, leading with integrity and industry knowledge always. Lesley Crawford
I had s great experience working with Gigi. She made a huge effort to know what I wanted and to help me find the right home. I recommend her to anyone looking for a reliable and down to earth experience. Catherine Marsh
Assuming that Gigi Bazarian exemplifies all of WP/JBFSIR then of course I would recommend to a friend or colleague. More specifically, I would recommend Gigi as she is one of the hardest working, most ethical and conscientious people that I know. The love that she has for her job shines through on every phone call, e-mail and interaction. The confidence that I have in her knowledge and ability to help me successfully deal with my real estate needs is unsurpassed and I would never use anyone else.
We had such a great experience working with our realtor Gigi. She helped guide us smoothly through the process of buying a home—she was quick to follow back up answering any questions that we had. For us it's all about trust and transparency—we can't say enough good words about Gigi. Five Stars!!! John Magazino
Gigi Bazarian was a fantastic broker. She was very patient with us, showing us as many homes as we desired. She always had our priorities in mind. In fact, the home we ended up purchasing we had no desire to initially see. Based on our preferences, Gigi insisted we take a look. We fell in love and the rest is history. Gigi was very helpful through the whole transaction as well. There was nothing she did not know. Her experience and expertise was evident. She brought together a power team to get the deal closed quickly and efficiently as she knew the best in town. I've shared her contact with everyone I've met and rave about her to my friends and family. Brandon Neufeld
Love Gigi. She worked diligently throughout the sales cycle to closing. Thank you Steven Mueller
Gigi was our consummate advocate for what ended up being a lengthy and complicated transaction. We never expected the kind of service Gigi provided. We knew she had our best interests in mind with every negotiation, and did bidding on our behalf that we didn't even think to. We worked with a limited budget and Gigi never made us feel that we weren't a priority for her time and effort, although it was clear from the start that she is extremely experienced and services a broad range of clients. After years of searching for home, we are so thankful we landed in Gigi's hands. We are forever grateful and we earnestly recommend Gigi to anyone in the market. Lesley Crawford
Gigi was all around amazing. She supported the sale of my condo from the onset, creating a beautiful brochure and setting a price that worked for me, and later helping to find a stager and a handyman. When I had an issue with water in the basement, she managed that process by dealing with the evaluators. When I needed to do some repairs after the buyer's inspection, she coordinated those and was onsite when they came to do their work. She recommended several attorneys for the closing. She handled everything expertly and was always reliable, friendly, authentic and calm. I am very grateful to her services and recommend her full-heartedly. You will not find a better realtor than Gigi! Gertraud Humphreys
Gigi Bazarian is the consummate professional! She is dedicated and committed to insuring that her clients have the very best representation. Her knowledge, expertise and professional demeanor always provide me with a great sense of well being. I fully trust her in successfully handling my real estate needs.
Gigi Bazarian is the epitome of a 'full service real estate broker'. Gigi amazingly sold our house in less than 96 hours! This was accomplished as a result of the following -- all of which express the true essence and constituent elements of Gigi Bazarian's professional traits: preparation; hard work; market knowledge; and analytical skills. Gigi conceptualized a game plan and executed to get us within our sale price range. Truth be told, we needed to close on a purchase of a house that we loved, so we do not have the luxury of waiting until our current home sold. Accordingly, I fully expected to have to sit with our current house on the market for at least 6 months. Gigi's savvy and skill saved us an inordinate amount of financial and other stress. Moreover, her approach is more than business, it is personal. She spent substantial time with our daughters to make sure that they were acclimated to their new surroundings. Similarly, she made sure every aspect of our transition was facilitated. She has an incredible network of fully vetted contractors, ranging from inspectors to designers, which also lessened the stress of a move. Gigi also represented us in connection with our purchase. She was a brilliant tactician in helping us navigate our negotiations. She is a trusted confident, who further shined by helping us plan a strategy and purchasing our dream house at an advantageous price." Julie H.
Gigi is quite simply the best. My wife and I were able to utilize her expertise from top to bottom. Gigi made the entire process enjoyable. We met Gigi at an open house and she was willing to spend hours answering questions well before we chose her as our agent. She was never pushy and her level of respect throughout was unprecedented. There wasn't one question we had that wasn't worth her time (and believe me we had a lot of questions!) Her timeliness and attentiveness was top notch and really allowed us to feel comfortable as we drew closer to a purchase. Gigi wasn't focused on a sale, she was focused on customer service. I would recommend Gigi to anyone with complete confidence. We plan to live in this area for many years to come and I look forward to recommending any and everyone who I come across with a buy or sell need to contact Gigi as they will assuredly be pleased with their decision." Kevin L.
She helped us sell our townhome and buy a new home as well. She was very knowledgeable and had great recommendations for service people including home inspectors, contractors, etc. She was very hands on and there for every step of the process and I always felt she had our best interests at heart. She was definitely a 'full service' agent- She was very resourceful and I would definitely recommend her as an experienced, fantastic person to work with." Kitty G.
"Gigi helped us buy our first home! She was personable, supportive, patient, knowledgeable and honest throughout the entire process. My husband and I had a million questions about the market and the town of Ridgefield and she answered all of them. We have been in the house about a month now and she has checked-in on us to see how we are adjusting to our new community. Gigi is more than just a realtor to us now. She is our local friend!" Erica L.
Gigi Bazarian in the News
Gigi Bazarian

Licensed Real Estate Salesperson
Yes, I would like more information from Sotheby's International Realty. Please use and/or share my information with a Sotheby's International Realty agent to contact me about my real estate needs.
By clicking Send Message, I agree a Sotheby's International Realty Agent may contact me by phone or text message including by automated means about real estate services, and that I can access real estate services without providing my phone number. I acknowledge that I have read and agree to the Terms of Use and Privacy Policy