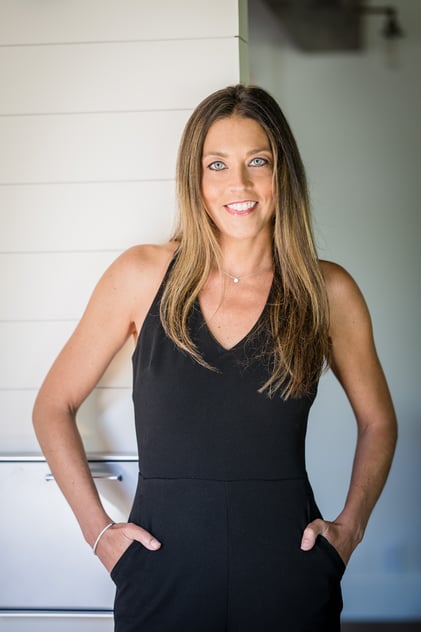 Heather Sawyer
Realtor ®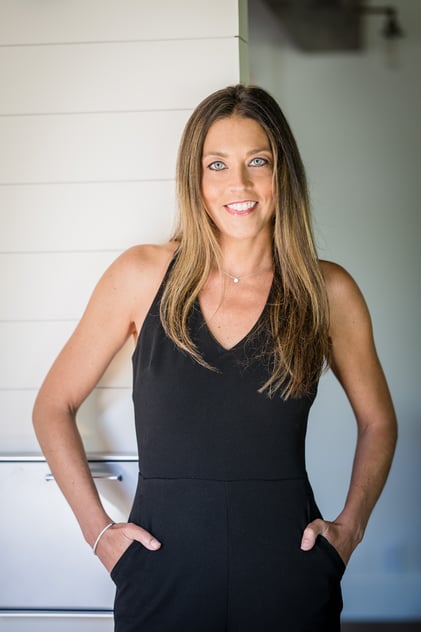 Mystic
41 Williams Avenue
Mystic, CT 06355
Over the past 10+ years, Heather has found great success in Real Estate and has been a professional that her clients can trust and find relatable. She attributes her dedication, work ethic, love of people and adaptability to her many life experiences and travels.
Heather is from New Bedford, MA and received her BA from Stonehill College in Easton, MA before moving to Boston. From Boston she moved to Los Angeles, CA where she continued her education at FIDM (Fashion Institute of Design & Merchandising). It was here that she graduated, and went on to start her own business, which specialized in interior decorating, photo styling & merchandising. Los Angeles is also where she met her husband, who just happened to love playing volleyball as much as she does. Together, they relocated to Connecticut and their son, Jake, adds just the right amount of silly, crazy and joy to their family.
Real Estate is a constantly changing environment and Heather is committed to staying current with the marketplace. She is confidant in what she offers, is honest with her clients and is not afraid to have some fun in the process. Clients find her experience, depth of knowledge and reputation with others in the industry extremely beneficial when selling and/or purchasing property in the Mystic/Westerly area and along the shoreline. Heather is a licensed Realtor in both CT & RI.
READ

MORE

LESS
Born In

New Bedford, Massachusetts

Lives In

North Stonington, Connecticut

Favorite Movie

Goonies

Passion

Life. Family, friends and sharing the experiences that come along with adventuring and exploring it all.

Interests

Design, Travel, Volleyball and I'm a Foodie , Traveling

Favorite Lyric

"let your love shine, give what you can be a better person or friend, if you want better neighbors, be better neighbors do it for the love, man not for the favors..." - Will Evans

Inspiration

My son. He makes me strive to be a better person everyday.

Can't Live Without

Family, Friends, Sunny Days, Ocean, Beach & Coffee
READ

MORE

LESS
Agent Designations
Military Relocation Professional
Licensed Real Estate Salesperson
Certified Residential Specialist
Pricing Strategy Advisor
My Awards
2021 Masters Club Sales Award Member
Circle of Excellence 2021 Third Quarter Sales Award
Circle of Excellence 2021 Fourth Quarter Sales Award
Platinum Award, 2021
Gold Award, 2022
My Specialties
Residential Property
Military Relocation
Pricing Strategy
Certified At Home with Diversity Realtor (AHWD)
Shoreline & Coastal Properties
First Time Homebuyers
Testimonials (34)
Heather Sawyer was great! She took care of our every need and answered all our questions expeditiously. We would highly recommend her. Rita Pinto
We're incredibly grateful for Heather Sawyer's attention to detail, empathy and guidance while we maneuvered through our research and purchase. Having someone trustworthy and so knowledgeable made the process much easier and less stressful. Heather is a rockstar! Thank you so much. Marek and Xochitl Wronski and Quiroz
Heather was extremely professional, courteous, informative and went the extra mile in everyway and anytime she could....what a pleasure to work with..... Anna and Paul Gelinas
Heather went above and beyond to help my boyfriend and I in our process as first time homebuyers. We went into this terrifying new experience at what some may argue was a horrible time to do so, with a difficult market, high interest rates, a lot of buyers and not a lot of sellers. We met with Heather and she told us what we should expect up front and we were fully ready to spend the next year looking at homes and dealing with heartbreak. Within 2 months of the beginning of our search Heather helped us find a home that had everything we wanted and more. She navigated us away from homes that we easily could have "settled for" and we are so grateful for that as we love our home now. The process was so quick and so easy aside from a little friction from our mortgage company (unrelated to Heather) but she stepped in and solved that beside it being outside of what her job entails. The end result was a house that really feels like a home, at a good deal and better outcome than we could have hoped for. Anyone who has the chance to work with Heather is very lucky! She is a lovely realtor and person. Katy Beavers
I would recommend Sotheby's, primarily because Heather Sawyer was my realtor. I cannot express enough, my gratitude to Heather. This was the first time I sold a house, and Heather was so caring and helpful. She is a joy to work with. She wrote up a wonderful description of my home, and guided us on how to prepare it for showings. Even though this was an important, and serious event in my life, we had fun with Heather. My husband Roger and I thank Sotheby's for having such an inspiring, helpful, and down to earth realtor as Heather Sawyer. Sincerely Yours Gail & Roger Paquin Gail Paquin
Heather was exceptional start to finish. She made the experience warm and welcoming. We bought/sold with heather and was a great experience start to finish. Would absolutely recommend to anyone Nicholas and Mary Biagioni and Prun
Heather Sawyer was a constant professional and helpful Realtor to us throughout the entire process. She advocated for us when needed, made sure we knew what the next step was and made sure we had the information we needed to make the difficult decisions that buying a new home can bring. In this challenging and competitive market having Heather help and represent use made this process so easy and significantly reduced the amount of stress that we faced. We could not be more pleased with the level of professionalism, courtesy and care that Heather showed throughout the entire process. I could think of no one else I would trust to either help us purchase or sell our home than Heather. Alexander and Dorothy Gilbert
Great experience again with Heather. She did great working with our relocation company and got our home sold fast for well above asking. Appreciate her help and a job well done!! Arc Relocation LLC
The work and effort Heather put in for us was invaluable. From the moment we came across her path she was more than willing and ready to help us. We have been continually impressed with how smart and helpful Heather is. She is an asset! Benjamin Lisle
Heather Sawyer is professional and friendly. She assisted me in finding an affordable condo in a quiet area. Although she is very busy, she always made me feel like I was her only client. Deborah and Thomas Glick
Heather was very responsive and provided us with timely and valuable information to successfully purchase a home in a very tough market. She worked diligently to address issues and answer questions all the way up until our closing and assisted us greatly with negotiations and communication throughout the process. Highly recommended! Jeremy and Tyasning Kroemer
Heather is a one of a kind realtor and I will recommend her to my family and friends over and over again. She helped me find my first house at 24, which was a dream come true, and she now has helped my fiancé and I find our forever home! Beyond being a knowledgeable and efficient realtor, Heather is incredibly tenacious, strategic, and supportive. She willingly answered our many questions, took us to see dozens of houses, helped us make the best decision for us, and sold my home in a single weekend when we found our dream home to make sure we were ready to go. Heather is always able to explain things to us to our understanding and always available for anything that we needed. I highly recommend Heather for any of your realty needs. Thank you so much Heather! Allie Fryer
Heather is a one of a kind realtor and I will recommend her to my family and friends over and over again. She helped me find my first house at 24, which was a dream come true, and she now has helped my fiancé and I find our forever home! Beyond being a knowledgeable and efficient realtor, Heather is incredibly tenacious, strategic, and supportive. She willingly answered our many questions, took us to see dozens of houses, helped us make the best decision for us, and sold my home in a single weekend when we found our dream home to make sure we were ready to go. Heather is always able to explain things to us to our understanding and always available for anything that we needed. I highly recommend Heather for any of your realty needs. Thank you so much Heather! Allie Fryer
Heather Sawyer was an amazing agent to work with. She was thorough and explained everything clearly for a first time homebuyer. Heather was very responsive and friendly. Couldn't have asked for a better person to work with. Will definitely be recommending her to friends! Shannon Wantz
Heather was really great! She made us feel very safe and comfortable through the entire process. I never thought buying a house could be so stress free. Evan Ballman
Heather is the absolute best. Extremely knowledgable, especially in this crazy market Christopher & Mary Banks
My husband and I completely fell in love with a home that came on the market and quickly decided to reach out to someone to provide us options with selling our home and purchasing a new one. With the help of Zillow, they recommended Heather to us. I was completely blown away with how quick she contacted us and dedicated so much time to making things happen for us. The process from putting our home on the market, purchasing a new home and scheduling both closings went so smoothly (and quickly). We cannot thank Heather enough for everything that she has done to make our dreams come true. She honestly is the best, kindest, funniest, and organized realtor we could have ever met. We really couldn't have done this process with her by our side the entire time!! Always will recommend her for any of our friends or family that decide to purchase a home in the future! Thanks again Heather!! Nathan and Danielle Gardner
Working with Heather Sawyer was great! She was very patient with my girlfriend and I as we ventured through our first home buying experience. We felt like we had a expert with us the entire process. Definitely would recommend her to anyone in need of a realtor! Casey Adler
My husband and I recently sold our house,. Thanks to Heather's expertise and guidance, we were able to complete this daunting task in a short amount of time. Heather was there for us the whole way and always there when we needed her. Because of her many years of experience, she was able to guide us through difficult decisions, She provided us with excellent suggestions to help stage our home and leveraged her broad network to find us an electrician at the last minute. The best part about working with Heather, is that she understands selling a house is not just a financial transaction, it's an emotional experience. Heather always seems to know how to lift your spirits when challenges arise and how to calm your anxiety when you are feeling overwhelmed. We highly recommend Heather for all of your realty needs. Heidi Waddell
If we could give more stars we would. My husband and I were both military and have moved A LOT, and Heather is the absolute best real estate agent we have EVER worked with. She was an absolute blessing to find!!! Incredibly helpful, ALWAYS available, conveniently flexible!!! We went through her to purchase and sell our home and wish we could keep her in our pocket forever!!! She is genuine, truthful, and will offer her professional opinion with any questions you present to her. She makes the buying and selling process incredibly stress-free and enjoyable. There are just too many amazing qualities to her real-estate knowledge and, to our experience to write. Like I said, if we could keep her in our pocket for every buying and selling opportunity we have, we would!!! Stefanie and Jerry
My husband and I have been working with Heather for three years in what led up to the worst buyers market in years. Heather was always positive but realistic. She is so easy to connect with and really understood the needs of our family when looking for a home. Throughout the several year process, Heather was consistently available and responsive to each of our inquiries. When we found the house we wanted, in a very fast and competitive market, Heather moved quickly. As first time home buyers, she was very informative about the process, reassuring, and recommended helpful attorneys and contractors. We cannot recommend Heather highly enough!! We feel so thankful for the experience working with her and appreciated her ability to able to make a stressful process so smooth. After we closed on our house, she was even kind enough to get us a gift! We are happy to now call her a friend. Should you choose to work with Heather, you won't regret it. Chelsey G
Heather, Thank you so much for your guidance and support throughout this process.  I always enjoy working with you.  You truly are amazing at what you do.Love,Melissa
Dear Heather,We want to tell you how nice it was to deal with you during the sale of our Mystic home.  You were professional in all your dealings with us and with potential buyers.  Thank you for all your effort.  As you know our lovely home sold, thanks to you.  We feel that we left a part of our soul behind after 45 years of living in a great house in the lovely town of Mystic.  Good luck in your bright future.  We see only the best.  Fondly,ML & P H.
My wife and I were in a bind and needed a place for my father ASAP. Heather was not only super responsive but also sensitive to the specific needs of our family.  She helped us quickly find the perfect place, negotiate an offer and close on the place (including all the things that go along with that) in record time.  I cannot say enought great things abouther and I would highly, highly recommend her services.  It's like being sent an angel. Zachary Goldsmith
Heather was awesome to work with!  We loved the first house she showed us, and she helped us put together the perfect offer so that we stood out and got the house!  Super respnsive and seriously made the process so easy as a first time homebuyer.  Thanks, Heather! Meadow Lakin
I just bought my house, Heather helped me through the whole process and really was part of the team.  She got me all th einformation I needed and really made the first time home buying process a breeze.  She is great and very personalble!!! Christian Kiraly
I started my home search for something closer to my job.  I had called about one house and was referred to an agent on the for sale sign.  Ther first agent, forget it, unprofessional, pushy and not even worth pursuing the house.  I called on another house shortly after and was put in touch with Heather Sawyer.  Heather contacted me almost immediately.  She was personable, had professionalism knowledge of the market and took my needs seriously.  Since COVID hit, the market was ridiculous with over bids and houses selling faster than the supply.  Heather always got me into showings no matter what time and as fast as she could!  After several offers that were well over asking and I was outbid, I was becoming discouraged.  Not Heather, she kept working at it even when I was getting disgusted.  Heather then contacted me and said she knew of a house that was perfect for my needs and got me into a showing immediately.  Shorter versio is that her tireless efforts got me a home that I am very happpy with.  Without her help I would probably still be looking.  Over the past few years, I have dealt with several real estate agents and non have come close to Heather's client commitmnet.  She is a true professional and an asset to her Agency.  I still contact her when I need advice on a contractor or just have a question.  I'm never rushed or leave feeling like I was a bother.  I strongly recommend her to anyone looking for a top notch real estate agent in the area. Five stars across the board. Robert Paciotti, HomeSnap Review
Heather is an amazing realtor to work with and goes above and beyond for her clients.  Heather was lways prompt to answer any questions I had, and to show me properties within days of asking.  She gives great and honest advice, and made me feel confident in my decision to purchase my condo.  I have worked with Heather several times in the past and I will continue to do so in the future.  I recommend her to anyone I know who is looking to buy or sell.  She also makes the process fun, and I genuinely enjoyed seeing her each time she would show me a property.  I cannot say enough good things about Heather.  Highly recommend! Melissa Goss, HomeSnap Review
 Jon Arruda and Heather Sawyer were an absolute pleasure to work with. They displayed total professionalism yet we feel we have friends for life. They always responded to any questions or concerns immediately and kept us up to date.  We would not hesitate to recommend Jon and his team to anyone looking to buy or sell property.08/05/2014 - cardladyjanBought a Single Family home in 2014 in Waterford, CT.  cardladyjan, Zillow Review
For the last two years our family has been looking at homes. After a number of ups and downs we finally found a realtor who listened to our needs in a home and our wants in a home. She took the time to show us a number of homes and revisit homes that were of interest. We were more than happy with Arruda real estate team who put our needs as a family in their best interest!.04/30/2015 - Stacilynn22Bought a Single Family home in 2015 in Gales Ferry, CT.Primary point of contact: Heather Sawyer Stacilynn22, Zillow Review
The Arruda Real Estate Team who worked with my husband and I recently was outstanding! Throughout two separate closings this past year, we had extremely positive experiences with Jon and Heather. They had tremendous patience with us, helped with realistic expectations (we were buying properties that needed work), and they spent a tremendous amount of time negotiating for us. We sincerely felt like they were partners with us in this process and held our best interests as their own. We can't recommend them highly enough to others and will absolutely use them again in the future.12/09/2015 - chesp33Bought a home in 2015 in CT 06340 chesp33
Could not ask for a better agency to represent us. Realtor Agent Heather Sawyer was exceptional in her attention to details, her photographs of the house gave the house a spirit of its own and she was very sensitive to our concerns. Heather was always available to answer questions for us as we navigated through the paperwork for the sale of the house. Extremely meticulous in every aspect of the sale. We could not have been more pleased with the service and the friends we have gained.11/02/2017 - pporter027Sold a Single Family home in 2017 in Groton, CT.Primary point of contact: Heather Sawyer pporter027, Zillow Review
I worked with Heather Sawyer and I can't say enough wonderful things about my experience with her. She was on top of everything, she was authentic and represented my best interest. I would recommend using Arruda Realty to anyone that is looking for someone who will advise them and work to help them find the home of their dreams.01/29/2019 - hgatchek2Bought a Condo home in 2019 in Waterford, CT.Primary point of contact: Heather Sawyer hgatchek2, Zillow Review
We were impressed with the extremely professional, friendly and caring approach to the sale of our previous home. This included being ahead of time for showings with fast and detailed feedback on potential buyer's comments. Always available and accessible during the sale and the purchase of our new home. We also received superior negotiating advise for selling and buying. Having bought and sold 6 homes in our lifetime we recommend the Arruda agency very highly. THEY ARE THE BEST we have encountered !04/02/2019 - rebelrob27gaBought and sold a Single Family home in 2019 in Groton, CT.Primary point of contact: Heather Sawyer  rebelrob27ga, Zillow Review
Yes, I would like more information from Sotheby's International Realty. Please use and/or share my information with a Sotheby's International Realty agent to contact me about my real estate needs.
By clicking Send Message, I agree a Sotheby's International Realty Agent may contact me by phone or text message including by automated means about real estate services, and that I can access real estate services without providing my phone number. I acknowledge that I have read and agree to the Terms of Use and Privacy Policy