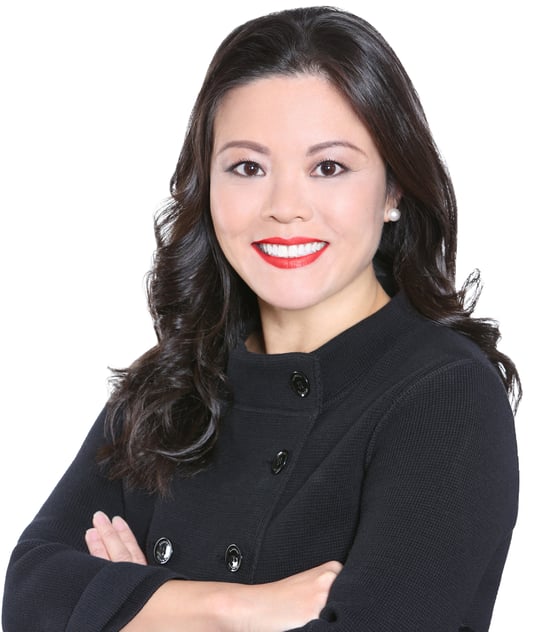 Jessica Chan
Licensed Real Estate Salesperson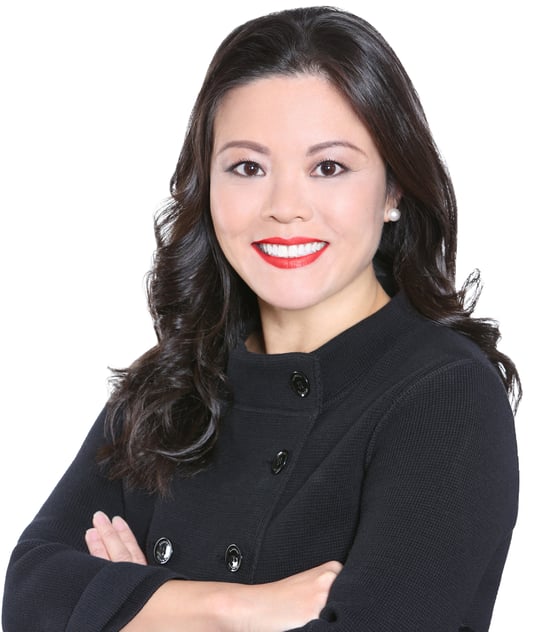 Agent in JBF/WP Sotheby's
Agent in USA (RealTrends)
Jessica Chan is ranked in the Top 1.5% of all real estate agents in Westchester County, NY and Top 1.5% of all 1.6 million+ licensed real estate agents nationwide. Born in China and grew up in British colonial Hong Kong, Jessica has lived in many places including Los Angeles, San Francisco, Chicago, and most recently Manhattan and Long Island City, before settling in beautiful Westchester. She lives with her husband and two sons aged 12 and 9, who are raised to appreciate both their Chinese and Jewish heritage. In her spare time, Jessica enjoys opera singing, watercolor painting, yoga, traveling, and get-togethers with friends over good food and wine.
Jessica has a BA from the University of California, Berkeley and an MBA from Northwestern University. Jessica is the Founder/President of the Cantonese Chinese American Association, Chief Marketing Officer of the Chinese School of Southern Westchester and Board Trustee of Scarsdale Adult School. She is also active in the Scarsdale Chinese Association and the Edgemont Chinese Association. Jessica speaks three Chinese dialects: Mandarin, Cantonese, and Chaozhou/Teochew fluently.
Jessica believes in delivering a world-class experience with the utmost level of confidentiality and integrity to each and every client. She operates at the highest level of professionalism and customer satisfaction, which earned her the trust and respect from clients past and present, domestically and globally. Jessica directly serves her clients in Westchester County and through her highly selective group of global real estate expert partners in NYC, the United States and around the world.
To contact Jessica call her at 347.537.9623 or email her at Jessica.Chan@juliabfee.com. Her office is located in the heart of the Village of Scarsdale at 28 Chase Road, Scarsdale, NY 10583.

陳蓓蓓是蘇富比國際房地產公司在紐约威徹斯特郡(Westchester County) 分公司的首席經紀。陳女士在職地產業多年,是現今紐約市郊全威郡銷售量首1.5%, 也是全美國銷售量首1.5%的地產經紀。 在成為白金級經紀之前,陳女士在美國雅詩蘭黛公司紐約總部工作,是其環球市場部門的高級行政總監。陳女士本科以榮譽生成績,畢業於美國加卅柏克萊大學(University of California, Berkeley), 主修政治經濟。另持有美國西北大學(Northwestern University)工商管理碩士MBA學位,主修市場學。
陳女士出生於廣東潮汕,在香港長大,畢業於聖保羅男女中學。移民到美多年,陳女士對美國語言,文化,教育,社會和商業都有深切的瞭解。家有先生和兩個兒子(12歲和9歲),雙文化家庭,現居於威郡。
美國著名的紐約市郊威徹斯特郡擁有清幽的自然環境, 全國第一的校區,以及到紐約市中心方便的交通,是紐約社會精英人仕的雲集地和安家置業的首選。
成立於1744年, 以拍賣藝術品及文物而著稱的蘇富比拍賣行,品牌歷史悠久,而蘇富比國際房地產公司則實力雄厚,是現今唯一環球性的房地產公司,在全世界80多國家有一共1100所分公司。
陳女士個人專注為顧客提供在紐約市郊威郡的地產買賣服務,但在美國其他地區和世界各地,她都擁有她親自挑選和信賴的地產業同事伙,能為陳女士的客戶提供優秀和專業的國際性地產顧問服務。

陳女士的電話號碼:347 537 9623。微信ID: jessppchan
READ

MORE

LESS
Languages Spoken

English, Mandarin, Cantonese, German

Born In

China

Passion

Travel, history, cultures, great food

Interests

Singing, painting, yoga, gardening, home decoration, people

Inspiration

Art, humanity, my sons and all things beautiful.

Can't Live Without

Coffee, sunshine, and my verandas.
READ

MORE

LESS
Agent Designations
Licensed Real Estate Salesperson
Testimonials (13)
After one season not being able to sell our house with another agent, Jessica guided us to prepare the house with amazing staging ideas and renovations. It only took about a month get numerous offers. Her skills to negotiate with potential buyers to get the highest bid was simply amazing. I cannot thank her enough for what she did for us. I highly recommend her for selling a house in Edgemont. Masaki S - Seller
Jessica is very experienced and knowledgeable about the real estate market. We love the house we bought with her insightful advice, and are enjoying it every day! She also guided us through the sale of our old house, providing excellent recommendations on staging, price and contract negotiation, as well as closing time line etc. We are grateful that we could count on her for professional insight every step of the way. She and her team are wonderful. Definitely recommend!! Amy W. - Seller
She is one of the best because 1. Very analytical regarding learning clientsls' true needs and prioritize. 2. Super proactive, always ahead of what we thinks 3. Also understand the emotional element when it comes to decision making. 4. She goes extra mile before and after sales to help connecting us with all the resources. She is the best! Kevin C - Buyer
Jessica is an exceptional real estate agent and I was fortunate to work with her on our home sale. Her expertise in the Westchester real estate market, her business acumen, and her integrity are unparalleled. She puts her clients' needs first and deftly navigates even the most challenging situations. Highly recommend! Joyce R - Seller
I had wonderful experience working with Jessica to purchase our first home. We were under pressure to find something quickly, with a baby on the way, and Jessica's analytical nature helped us to quickly narrow down our search and pinpoint what kind of house we were looking for. She worked tirelessly throughout the entire process, and we are so grateful for her professionalism, honesty, and dedication during our search. She is an amazing person to work with and to call a friend. Elani P - Buyer
I have much respect for Jessica's professionalism and dedication. She was super responsive to all our concerns and questions during the buying process and would come up with suggestions and solutions.For selling our house, she could be demanding at times, but we followed her advice and sold our house in one day in 2019. She made us feel like we were her only clients. An excellent realtor would understand your needs, guide you through the process, make it less stressful, and allow you to achieve the results you want. That's Jessica! Gloria H - Seller and Buyer
Jessica is a patient, skilled, and generous partner to have in the real estate game. We entered the market during the difficult, early-Covid period, during which we saw many houses in Westchester over the course of about 16 months. A typical weekend might involve 2-3 showings. She used her inside knowledge and network to keep us posted on everything going on. It wasn't easy, but in the end we became happy owners in the neighborhood we wanted, many thanks to Jessica. John W - Buyer
Selling our home after living in it for two more than two decades was a daunting experience, especially during the pandemic! Jessica helped us make the right decisions every step of the way. She suggested the appropriate updates that our home needed and provided us with related resources as well. We especially appreciate her prompt responses and thoughtful suggestions. Jessica is a delight to work with and I would highly recommend her.  Surekha J - Seller
Jessica is hands down the best broker I've worked with. She just helped my family purchase a home in Westchester during a low inventory, competitive time - it was stressful and nerve-wracking but having Jessica by our side made all the difference.She's extremely knowledgeable about the area which helped guide us into the right house in the right neighborhood and school district. Jessica is such a professional - always on top of it and responsive at all times with an incredible sense of urgency. She's so strategic in bidding which ultimately secured us our house. Most importantly, she's a trusted confidante. I appreciated her honesty on the pros and cons of houses and gave genuine feedback and not just what you wanted to hear. Don't hesitate - she is a true advocate for her clients. Kathy C. - Buyer
Being asked to help my 91 year old mother to sell her home, I began my search for a realtor who is honest, knowledgeable, motivated and committed to their clients' best interest. As a former real estate salesperson, I set my expectations high. I chose Jessica based on these criteria but Jessica delivered beyond expectation: * 11 showings within the first 3 days of listing. * 5 buyers made offers within the first 72 hours. * 2 of these 5 were at or over list price. * 3 buyers were open to the lease-back option that was ideal for my mother. * Additional offers continued to roll in and it turned into a bidding war. * Contract was signed within 2 weeks of listing. Today, Mom is living in the familiar surroundings of her home and has the comfort of knowing her future is secured. Jessica, I thank you and my Mother thanks you. You are our personal miracle! Ralph S. - Seller
In 2015, we came to the US and one of our friends referred us to Jessica which proved to be a blessing in disguise . Initially we wanted to rent a place and within a span of one week, she had shown us whatever was available in the market. We were able to move into the rented house within 10 days of our arrival. In the next year we started searching for a house to buy and Jessica showed us tens of houses. It was only because of her that we were able to, ultimately find the house of our choice. Today our family are living in this house and Jessica, more than a realtor has become a part of our family. The Shah Family - Buyer
Jessica Chan is an exceptional buyer's agent in every sense. As first time home buyers with a new family, my wife and I tried to be patient and careful during our search. But after nearly two years and countless weekends spent crisscrossing Westchester with another agent, we were feeling frustrated and still had as yet to find the right home. And so it was that after having met Jessica previously via a mutual acquaintance, we finally approached her asking for help. Jessica strategically and patiently guided us thru the process and in a fraction of the time we had spent searching previously, she helped us find an amazing house with wonderful neighbors where we finally feel at home. Dr. WK C. - Buyer
Jessica was such a in knowledgeable, friendly and invaluable resource. We worked with her for the purchase of our home after having a child. And a year later, we asked for her help again on the sale of our apartment. She worked with us tirelessly and gave us impeccable guidance on two very different transactions. Jessica quickly got a sense or budget, style, family needs and appetite for renovations. With Jessica's expertise - not only did we view the type of home we thought we wanted to purchase (a condo), but we also saw many options to meet our needs. As a result we have the perfect beautiful home for us in the ideal location, with a rental unit for extra income. We were also able to be in contract shortly after we listed our apartment for sale. We feel extremely lucky that we had Jessica working with us, and highly recommend her for all types of real estate transactions. Priya G. - Seller & Buyer
Jessica Chan

Licensed Real Estate Salesperson
Yes, I would like more information from Sotheby's International Realty. Please use and/or share my information with a Sotheby's International Realty agent to contact me about my real estate needs.
By clicking Send Message, I agree a Sotheby's International Realty Agent may contact me by phone or text message including by automated means about real estate services, and that I can access real estate services without providing my phone number. I acknowledge that I have read and agree to the Terms of Use and Privacy Policy