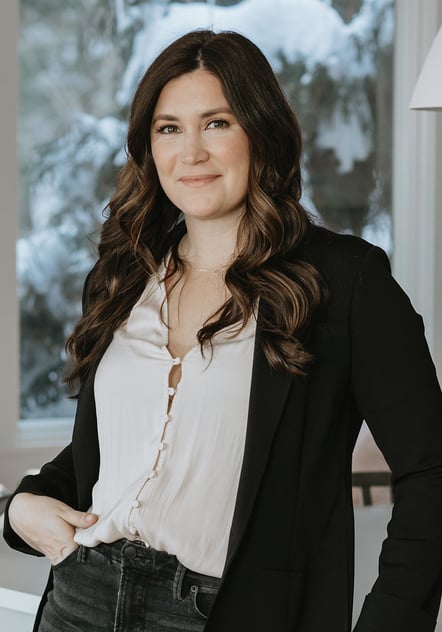 Maggie Barry Gavin
Real Estate Salesperson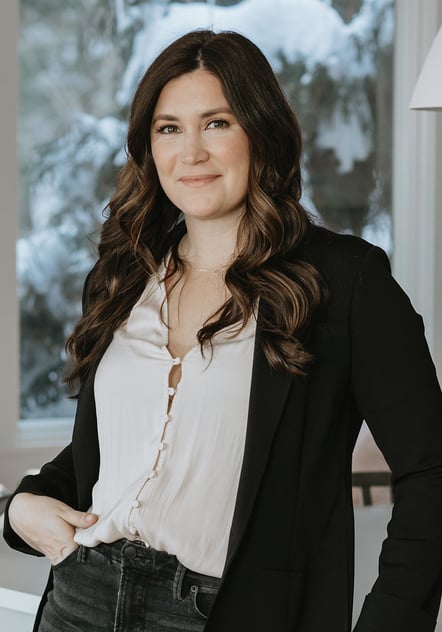 Lenox
34 Church Street
Lenox, MA 01240
Born and raised in the Berkshires by a family of architects, engineers, and contractors, Maggie brings both a deep appreciation for the local community and a love for design and renovation. A keen business acumen and rich cultural sense were cultivated by her degree from the Eisenberg School of Management at the University of Massachusetts and her studies in Granada, Spain, and Florence, Italy.
Her interest in real estate blossomed after purchasing, renovating, and designing her first income property. The combination of her experience in the hospitality industry and her passion for real estate investment led to the purchase and renovation of the historic LakeHouse Inn on Laurel Lake in Lee, MA. After successfully running the business and growing it to the #1 Traveler ranked hotel in the Berkshires, she and her husband sold it in 2022.
Consistently a top producing agent in the Berkshires, Maggie's local connections, attention to detail and diverse background in accounting, hospitality, & construction helps her clients throughout every stage of the buying and selling process at every price point. She excels at helping buyers understand their investment in real estate and continually communicates through every stage of the process. She loves living in the Berkshires and can help with recommendations on local contractors to the best restaurant and cafe in each town.
READ

MORE

LESS
Interests

Animal Rescue, Boating, Cooking, Traveling
READ

MORE

LESS
Agent Designations
Certified Relocation Specialist
Licensed Associate Real Estate Broker
Pricing Strategy Advisor
Resort and Second Home Property Specialist
Seller Representative Specialist
Waterfront Property Specialist
My Awards
Platinum Award 2020, 2021, 2022
Testimonials (31)
We worked with Maggie to buy a home in the Berkshires after relocating from Boston. From start to finish, Maggie's guidance and advice was invaluable to us and helped us to get our first offer accepted! We have now closed and started moving into our home and could not be happier. Maggie helped us with a very complex transaction due to some issues with the property. We are so glad to be in our home now and grateful to have had Maggie as our realtor. Kristen Milano Kenneth Milano
This is our second experience with Maggie Gavin and Sotheby's.Maggie is the ultimate professional offering great advice and guiding us through what could have been a difficult process. We were very happy with the photographer and the pictures of our home. If we need services in the future we will always make Sotheby's and Maggie our first call. Michele and John Gottung Michele Gottung John Gottung
Maggie is an exceptional realtor. She is honest, encouraging, and understanding. She got a sense for who we are and what we value, and was able to guide us until we found the right home. We would gladly use Maggie again in buying or selling our home - she possesses a powerful combination of personal care and market savviness, and she made the stressful process of home-buying into a rewarding experience for us. Joel Bergeland Ryan Laboy
Maggie Gavin with William Pitt Sotheby's was great. She definitely spent the extra time needed without questions and was always on top of everything throughout the process. I have dealt with many real estate agents throughout the country and Maggie stands above the rest. When needing a real estate professional in the Berkshires She is my go to for myself, my family and anyone that I can refer. Michael Sohl
First, Maggie Gavin, our realtor, was a professional through and through. From the first time we met throughout the entire sales process, she was the perfect person to represent us and our property. Second, the breadth of the reach of the Sotheby's organization meant that our property could be viewed by potential buyers from around the world. It has strong name recognition and carries a weight unlike any other real estate organization. I would use them again in a heartbeat. Vincent DiCianni Douglas Knapp
Maggie Barry Gavin was superb! The entire experience was the best from start to finish! Pasquale Arace Jennifer Arace
Maggie is more than anyone could ask for in a realtor. I have now been through the buying, and selling process with Maggie and both experiences have been exceptional; stress free and low impact all while being well informed and updated along the way. I will continue using Maggie/ Sotheby's for all of my real estate needs, and would highly recommended you do as well. - Kris K. Kristofer Kohlenberger
Maggie Gavin was amazing to work with! My husband and I were moving to Berkshire County from outside of Boston and were not familiar with the area at all. Maggie not only helped us find an amazing home in our budget, but she gave us an excellent introduction to Pittsfield and the Berkshires in general. She was incredibly helpful, answered all of our questions, showed us quite a few great homes, and was there for us every step of the way. We were first time homebuyers and would have been completely overwhelmed without Maggie's guidance and expertise. We are still settling into our home and we love it. I cannot say enough about how great it was to work with her and definitely recommend Maggie if you are looking to buy in the Berkshires! William Bateson Elayna Bartolomeo
Maggie was very professional and helpful during the whole purchase process! Craig Southard Mandy Bereny
Maggie helped us find a house that met our needs in a very tough market. She is dedicated, knowledgeable, and easy to work with. We had a lot of questions, and Maggie always made herself available to us and took the time to make sure we understood our options - she never made us feel talked down to. She knows the Berkshires well and is passionate about helping people find their fit, and it helped us get excited about relocating to a new part of the country. We felt valued by Maggie, who showed us kindness and generosity at every juncture. We are so grateful to have gotten the opportunity to work with her. Ryan LaBoy Joel Bergeland
Maggie was knowledgeable, professional and very easy to work with. I valued her honesty and her opinion. She helped me sell my house quickly with an exceptional offer and then helped me purchase another home in a very competitive market. Maggie always responded quickly and took the time to explain and answer all my questions. I highly recommend Maggie! MelindaFinnerty
Maggie made selling our home easy and stress free. Because of her professionalism and expertise we were able to go under contract within the first week for over asking. Highly recommend Maggie! anthonyringie
Maggie made selling our home easy and stress free. Because of her professionalism and expertise we were able to go under contract within the first week for over asking. Highly recommend Maggie! anthonyringie
Maggie was very professional and always looking out for our best interest. She was very responsive, always answering our calls, night and day, 7 days a week. We appreciate everything she and Leslie did to facilitate the smooth sale of our property. We would highly recommend her services if you are looking to sell your home. Kristen and Kevin Kevin and Kristen Zimmer
Maggie Gavin has helped us with a home purchase and now a property purchase. We knew the in's and out's of buying a home since we have done that a number of times before. But purchasing property to use as our "nature get-away" was a new venture for us. Maggie lifted up issues we would have never thought about and her advise was invaluable. Her attention to detail on both the home buy and then the property purchase made the process very easy for us and made us feel quite secure. Maggie responded to our needs in a very timely manner as she expressed care and empathy throughout our time together. Scott and Marjorie Shreve
My wife and I moved to the Berkshires from the Midwest. Maggie cared for all the details of our condo purchase that we were unable to address because of distance. She provided needed suggestions on everything from insurance agents to setting up our utility services. We moved during the height of Covid-19 and Maggie helped all go as smooth as possible. Her local knowledge and willingness to help out in a timely manner was invaluable. She is the perfect combination of caring and professional. zuser20200118172436292
The very best in the Berkshires! We were referred to Maggie by our realtor in Boston. The Berkshires were new to us, and she was really fantastic about giving us the lay of the land, listening to what we wanted in a home, and guiding us through the process. We found the place that was perfect for us. She's smart, professional, honest and kind. —Ted & Dmitry TedStephens III
Maggie was a pleasure to work with. She was very easy to communicate with, and always gave updates every step of the way. She seemed to be very detail oriented, and gave as much attention to my little house, as she would a million dollar listing. If I sell again, I will ask her to represent me again. matthewcc35
After having previously worked with another realtor who clearly did not have our best interests in mind, Maggie was like a breath of fresh air. Not only was she professional, punctual, and knowledgeable about the Berkshires, she was also a genuinely kind and fun person to be around. I cannot understate how much easier Maggie made the process of buying our first home. AdamHughes11
Maggie was an outstanding realtor to have had in our search for buying a home. She always called with new listings or updates and was quick to respond to all questions. She made time for us and walked us through the entire buying process with a calming influence, making sure every detail was clear and always with that reassuring smile. Maggie is incredibly friendly, knowledgeable, professional and mostly honest. We highly recommend Maggie and felt very fortunate to have had her. Thank you Maggie rosewood120
It was great working with Maggie. She knows the Berkshires very well, took the time to understand what we were looking for, gave us excellent advice and walked us through the whole process. She is incredibly responsive and was a real pleasure! We highly recommend Maggie without hesitation! bkjcacec
Maggie was excellent to work with. She only showed us homes in our price range and that met our needs (unless we requested to see something specific). She walked us through every step of the process and was always available for questions. She gave us great advice on price negotiation and really saved us a ton of money. She was also able to set us up with a couple of people to get some things done around the house after purchase. Couldn't say more good things about Maggie. daryl shreve
Maggie goes above and beyond every turn of the way. Our buying process was seamless, and she worked hard to ensure we got the right price. She's responsive, knowledgeable, relatable, and kind. We wouldn't work with anyone else— she's the best realtor in Berkshire County. Ashley Southard
Everything you need to sell your property. Very knowledgeable, organized and professional. Easy to work with and current. Uses technology and a full network of resources to assist in everything you need to sell your home. Above and beyond. joe1399
I have worked with Maggie on a number of real estate transactions. She's extremely responsive and is always looking out for her client's best interest. I highly recommend Maggie whether you are buying or selling. I wouldn't use anyone else! patcarhart
She was very helpful with every step of my purchase. She helped and guided me with various mortgage, attorney, house insurance and house inspection options. She responded to my questions so promptly. I would definitely recommend her services. drdoltani
Maggie Barry was our real estate broker for our first home. She is very knowledgable about the real estate market. She goes way above and beyond what would be normally expected of a typical agent. She makes herself available nearly 24 hours a day, and always responds to questions very fast. She was our buyers agent and she very affectively represented us and our needs as buyers, and we didn't have a typical or easy selling process. She made herself available for house showings often and on nearly a moments notice. She really went out of her way to serve us and make us feel calm and at home in this CRAZY home buying process. I highly recommend her services if you want the best possible agent on your side. chukandsarah
Maggie was an incredible resource when selling my first home. Throughout the process, she offered invaluable advice and upheld a kind of professionalism that is so difficult to find. What I appreciated the most was her availability and transparency; she was able to answer my questions quickly, and she kept me looped in to all important details. I would highly recommend Maggie to anyone looking to sell their home! Ashley Southard
Punctual, reliable, knowledgeable, and professional...just a few of the words we would use to describe Maggie, as she guided us through finding the right town, and perfect house for our young family. We are new to Western Mass and her familiarity with the Berkshires was a huge benefit when trying to narrow down homes to view. We had limited time due to commuting from New York City, and Maggie made herself available to accommodate our schedule. We will recommend her to family, friends, and we will definitely use her if we have the joy of house hunting again. Sarah Cox
Moved to Western Mass, out of retirement, to continue my career as a healthcare professional. Apartments in this area very hard to find. Maggie found a condo in a converted middle school, close to the hospital, at an acceptable price, and handled all the necessary particulars and negotiations. I came up from NYC once a week to settle things. I was very fortunate to have Maggie as my realtor. David Keith
Maggie helped me purchase my first home and I can't speak highly enough of her! She was extremely helpful and understanding during the tough process of purchasing real estate when you don't know the area very well! I can be very critical, fault-finding and she was very considerate and perceptive throughout the process. Maggie knows the area well and is dedicated to her clients. She works hard and is dependable and gracious too! Anyone would be lucky to work with Maggie in there search for a new home! Nicoleabuchanan
Maggie Barry Gavin in the News
Boston Magazine
On the Market: An Esteemed Berkshires Inn with Waterfront Views…