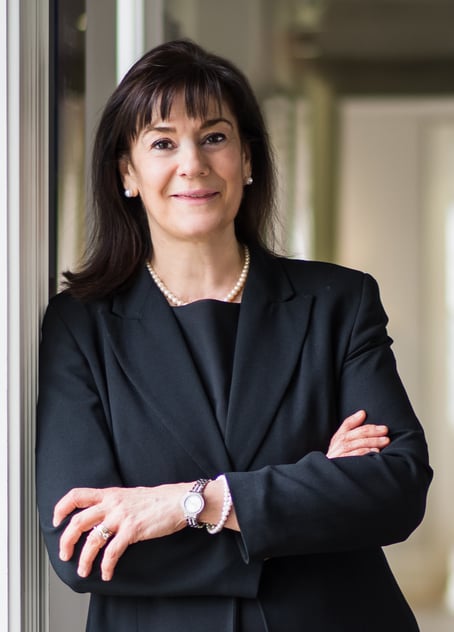 Mary Bozzuti Higgins
Licensed Real Estate Salesperson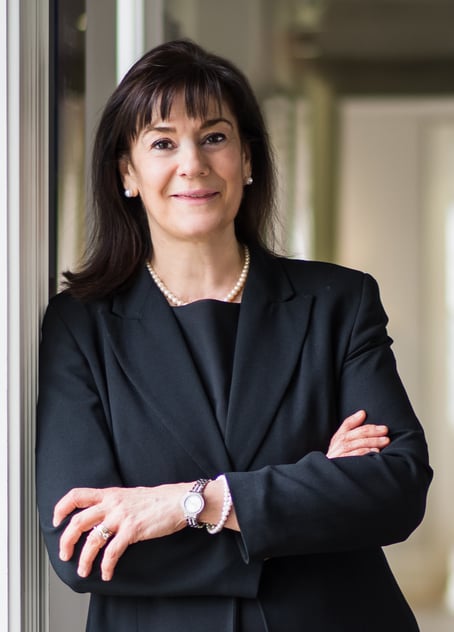 Buying or selling? Relocating? Trying to decide whether to add on or move on? Moving across town or across the country? I know that buying and selling Real Estate can be a very stressful time, but it doesn't have to be! I love the challenge of meeting all my clients' individual needs and wishes, and helping them fulfill their dreams of a new home and new town! It is truly an exciting time, and it is my honor and privilege to serve you from that first phone call to the closing table. I am a proud member of the William Pitt Sotheby's International Real Estate Team. You are not just working with me, but with the cutting edge experience and support of the best Real Estate professionals in the marketplace today.

Experience

As a 50 plus year resident of the town of Wilton, I possess a unique wealth of knowledge of the community and all it has to offer. From its array of--cultural activities, sports programs, interesting history, exceptional library, concert series, the new Center for the Arts, the best equipped YMCA in the county or the Award Winning school system for which it is so well known--I know this town! I have first-hand experience of growing up here, attending private and public schools, and decided to raise my family here. My knowledge of the surrounding towns is ongoing, and my participation in multiple Real Estate Networking Groups only serves you better. I maintain professional associations with other Top Producers all over Fairfield County, and you have my assurance that I can refer you to a professional to get the job done. I also serve the towns of Norwalk, Redding, Ridgefield, Weston, Westport, New Canaan and Fairfield.

Accomplishments and Awards

As a graduate of Northwestern University with degrees in Music Education and Voice, I had the great fortune to teach at the High School and College levels for many years as well as the Tanglewood Music center as a voice and language coach. My love for Opera led me to Boston University where I received a Masters in Voice and Opera Performance and spent many years traveling the world as a singer while drinking in the cultures and languages of other lands. Today I keep my passion for music nourished as the Director of the 150 voice Diocesan Youth Choir for the Diocese of Bridgeport and the Our Lady of Fatima Church Choir Director and soloist, a post I have held for more than 30 years. I teach a music course for the Wilton Parks and Recreation, a singing course called the Treblemakers, a female ensemble that performs at local nursing homes and community events and is open to all women in the area.
I was director of the All Town Choir that assembled as part of Wilton's year-long Bicentennial Celebration. I have also served as a past member of the Wilton Water Commission. As a consistent Top Producing Realtor in town for the past 22 years, I have found the perfect balance between career and family. My husband and now three grown children kept me well versed in all that Wilton offers from the YMCA to the ballet studio, from the soccer field to music lessons, local shopping and restaurants to the library author series and the Dave Brubeck Room for Arts Enrichment. I bring all this richness of life to you with enthusiasm, energy and excitement! I love my job as a Real Estate professional and work hard to stay on the cutting edge of the marketplace. Whether I am singing on the stage or setting the stage for your Open House, I can say with heartfelt certainty, it is indeed my honor to serve you.

3 Year Director-Mid-Fairfield County Association of Realtors, Member-Connecticut Association of Realtors, National Association of Realtors, Mid Fairfield County Board of Realtors, Connecticut Multiple Listing Service.

Designations--RELOCATION: Cendant Mobility Marketing Specialist, Cendant Mobility Affinity Specialist. Senior Real Estate Specialist (SRES).Ninja Selling Expert, Women's Council of Realtors of Greater Fairfield County.
READ

MORE

LESS
Languages Spoken

English, French

Born In

Bronx, NY

Lives In

Wilton, CT

Favorite Movie

The Holiday

Passion

Opera and all things related to music

Can't Live Without

Coffee.
READ

MORE

LESS
Agent Designations
Senior Real Estate Specialist (SRES)
My Awards
Platinum Award Winner 2021,2022
Testimonials (11)
Mary is phenomenal. When my husband accepted a position in Stamford, we faced the daunting challenge of selling our house in Georgia and finding a new home in Connecticut. We needed a reasonable commute for him, a strong school district for the boys, and well, ideally not a dump! Not impossible but tricky in a very competitive market. Mary held our hands throught the whole process. Not only did she provide snacks (tasty!) but her wisdom on location, value, and communities was huge. Also, as Southerners, we had NO CLUE about things to look for (ie, indication of flooding in basement, radon, downslope vs. upslope etc) and wouldn't have known all the right questions to ask. Also I really appreciated that she was not pushy--willing to call a spade a spade when we visited a less than impressive listing. it was important to her to help us find a house that we love! Thank you, Mary! We adore you. Carolyn Prusa
Mary is absolutely the BEST! She has done a phenomenal job marketing our home and we have been extremely pleased with the results. We would wholeheartedly recommend Mary to anyone looking to buy or sell their home. Marian Wulffleff
Mary Higgins showed me a variety of properties to give me some perspective, and paid attention to my needs and wants to find the best options for me. I knew of her because we went to the same church. She is honest, thoughtful and effective, without the high pressure and borderline underhanded activities of some realtors. Patricia Doumas
Mary is a Saint. We were able to move out of the house and have Mary handle all the meetings with contractors, workers, etc. she always had a smile and went above and beyond at all times Christopher A. Kehoe
Mary was fantastic. Thorough , component, attentive, responsive and a pleasure to work with. Overall, got a great result. Dorothea A. Davatzes
It's never easy to leave a house that you've made into a home for over a decade. A home that's seen your child grow, your pets play and where life-long memories were created. They say that "things happen for a reason." That was certainly the case when we enlisted Mary Higgins as our realtor. After meeting with a few qualified realtors there was no choice but to go with Mary. Hands down from our first conversation, she "got us." But more importantly she understood our house, our goals and the challenges we might face with an aging home in a volatile market. Not everyone can help you sell your home the way Mary did. Her attention to details, her patience with us, her bright ideas—simply, her experience is what set her apart. Mary provided incredible insight during the photo session of our home. It presented in the best possible way—so much so that we almost didn't want to sell it! She brought out its true character by featuring aspects of the house we most certainly would have overlooked. Her caring and considerate wisdom created excitement about our listing and ultimately gave us the outcome we could only imagine. When you call your realtor your friend, its likely it was something special that brought you together. Brian Wittman
Mary is simply a person who gets the job done. Kimberly and Charles Winter
I worked with Mary Bozzuti Higgins and recommend her highly. I valued her input with respect to preparing the property for marketing. I also felt she went above and beyond in getting the property ready for sale. Mary McArdle Estate of John McArdle
Mary was an oasis of calm in a wild and unprecedented spring market. Our property was very complicated, requiring a sophisticated  level of legal, zoning and market experience and Mary handled it all as a top tier professional. Her staging advice was spot on, she helped our home show at its absolute best. If I ever had to list  such a complex property again, especially during a fast and furious market, I would only want to do it with Mary.  C.W. (Seller Client)
Mary Higgins was extremely knowledgeable and very professional. She made the whole process easy to sell my property. Definitely use this agency again should I need to sell in the future Jeffrey C. Riecker
Mary was phenomenal! Totally professional, personable, understanding of any concerns we had in preparation for the sale as well as throughout the entire process. She went above and beyond sharing her staging and interior decorating talent as well as hired a phenomenal photographer and created a virtual booklet for our home. It included all of the necessary hime/town documents at everyone's fingertips. She is highly organized and gently guided us through each step of the process. I highly recommend her to anyone selling or purchasing a home because decades ago when we thought we were going to sell our home in Wilton in hopes of finding a larger one, she showed us several prospects , but after seeing our options in other neighborhoods, we decided to expand our own home . I never forgot how amazing and patient Mary was so when the time came this year to list our home we only called Mary. It was a no brainer and we are thrilled that we made the right choice! She genuinely cares about her clients and goes above and beyond to ensure as a seller, your home is presented in its best light! As a buyer ( from previous experience) that the home is the right match for you and your family. Jon & Susan Saxon
Mary Bozzuti Higgins in the News
The New York Times
What's Selling Now: Homes That Sold for Around $1,000,000 – Connecticut…
Yes, I would like more information from Sotheby's International Realty. Please use and/or share my information with a Sotheby's International Realty agent to contact me about my real estate needs.
By clicking Send Message, I agree a Sotheby's International Realty Agent may contact me by phone or text message including by automated means about real estate services, and that I can access real estate services without providing my phone number. I acknowledge that I have read and agree to the Terms of Use and Privacy Policy