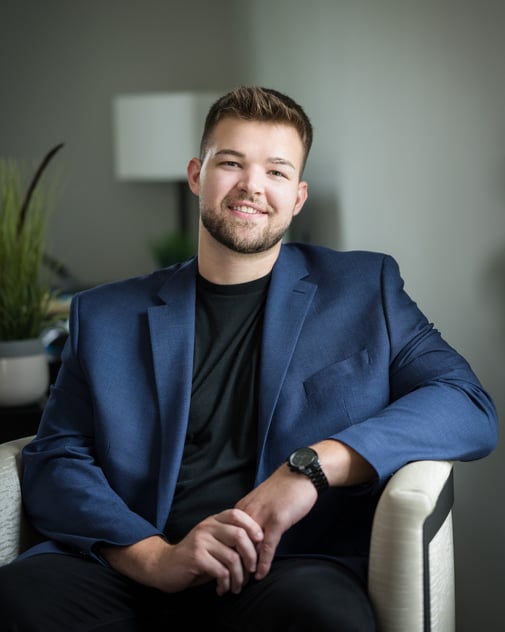 Matt McElhone
Sales Associate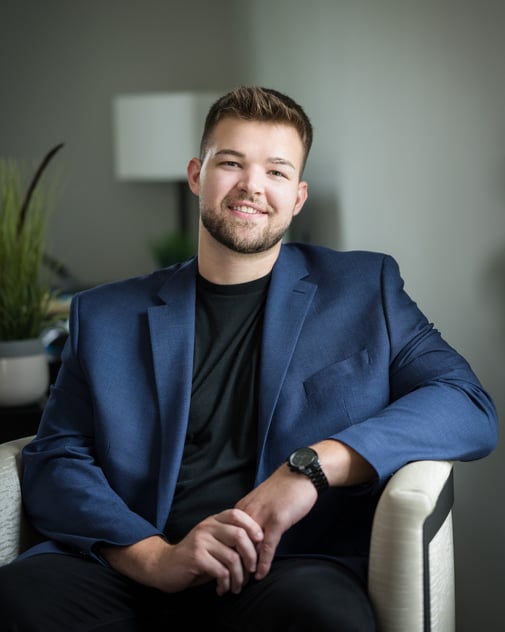 Matt first became interested in pursuing a career in real estate through working on a variety of Litchfield County properties for his father's construction company. While studying at the University of Puerto Rico Mayaguez during his junior year of college, Matt realized his passion for architecture and helping others could be fulfilled in a real estate career and returned to Connecticut to pursue his new profession upon graduation.
Matt was thrilled to join the William Pitt Sotheby's International Realty team as a staff member after graduating from college in 2017 with a degree in Business Management. Within a year, he made his transition into sales. One of William Pitt Sotheby's top producing agents, Irit Granger, recognized Matt's dedication to building his business and ability to learn quickly, and the pair subsequently formed the Granger & McElhone Team in 2019.
Matt prides himself on providing the utmost level of service for his clients, and bringing a youthful perspective to the real estate business. His understanding of social media and digital advertising allow for his seller clients to maximize their marketing reach, and his knowledge of the local market brings the best homes and best deals to the attention of his buyers. Whether you are looking to sell your home, or to purchase a quiet weekend getaway, Matt's devotion to his craft results in consistent approval from those that work with him.
A Warren native, and graduate of Wamogo Regional High School in Litchfield and Western Connecticut State University in Danbury, Matt's roots are embedded in our area. As a lifelong resident of Litchfield County, Matt understands the impact of the Sotheby's International Realty brand. The business education he received from the classroom and his father's company, matched with his youthful energy and knowledge of the region in which he was raised help differentiate himself from his peers. When he gets a chance to take some down time, you can find Matt traveling and in the outdoors, whether it be in Connecticut, or while taking time to visit friends abroad.
READ

MORE

LESS
Born In

Warren, CT

Lives In

Warren, CT

Favorite Movie

Goodfellas

Passion

Travel, Music, Football

Interests

Sports, Music, Hiking, Fishing,

Favorite Lyric

"The world is yours"

Inspiration

Family

Can't Live Without

Positivity
READ

MORE

LESS
Agent Designations
Licensed Real Estate Salesperson
My Awards
2020 Five Star Real Estate Agent
2021 Five Star Real Estate Agent
2022 Five Star Real Estate Agent
2023 Five Star Real Estate Agent
2019 Sotheby's Bronze Award
2020 Sotheby's Silver Award
2021 Sotheby's Gold Award
2022 Sotheby's Gold Award
Testimonials (27)
Matt is competent, efficient, and effective. He gives us good and honest advice. We are lucky to work with him! Juan Haitsma
Matt was extremely helpful from start to finish. As first time home buyers, my fiancé had several questions along that way that Matt was able to answer fully and very quickly and was able to guide us in the right direction. We ended up with everything we wanted and couldn't be happier. We would 100% use Matt again when we decide to look again. Sean Brady
Working with Matt McElhone on this transaction was a wonderful experience. He is professional, knowledgeable, courteous and responsive to client needs and questions. I would definitely recommend Matt to anyone looking to buy or sell a property in Litchfield County. John & Constance Eng
Matt has been very attentive and easy to work with. I look forward to meeting him this September. Thank you. Martha Gaillard
It was a pleasure meeting Matt and having him guide us in our search and in the purchase of our new home. He was always available with prompt and courteous responses. He possesses an excellent knowledge of the area and the available inventory. He simplified our questions either in person or by phone/email responses. Lawrence Zola
Matt did an outstanding job in helping us purchase our home. His extensive knowledge of the area and his unflappable energy made the experience fun and exciting. His representation was instrumental in our finding the house we loved and winning the bid in an extremely competitive situation. He is the best!!! Amy Legow
As first time home buyers in this overwhelming market, working with Matt made the experience seamless and not nearly as intimidating. He was, and continues to be, such an asset and incredible to work with! He was so in tune with our wants and needs that it made the process so fun and enjoyable. His knowledge of the market, details about the buying process and every little thing in between was very helpful and made us feel very comfortable and confident. He was upfront and honest about every piece of information he received, very on top of everything and quick to respond and get us the answers we needed to buy our first home! Even after we closed on our house, Matt continues to stay in touch and help in any way he can. He has provided us with a list of recommended local businesses for some of the projects we are working on and answers any questions we continue to have. Not only is Matt an amazing realtor, he is a great friend because he will have your back no matter what and WILL find you the house you're dreaming of! Katherine Boros
Matt was professional, easy to work with, and had strong communication. It was an excellent experience and I would recommend him to anyone that asks. He made it exceptionally easy and comfortable. Dylan Lynch
I thoroughly enjoyed working with Matt as my realtor. Matt provided expert advice and priced my home right where it needed to be which allowed me to sell quickly and move into my new place by my target date. He was readily available whenever I had questions, and kept me in the loop through every step of the process, which helped eliminate a lot of the typical stress that comes with buying or selling a home. He is thoughtful, intelligent, professional, and a lot of fun to work with! I will definitely be working with Matt again and referring him to my family and friends. M.W.
I have now worked with Matt on multiple sales, purchases and rentals. Matt is very professional and organized and if you ask a question he will always follow through with an answer. I would definitely recommend him as a real estate professional. On our most recent purchase, a multifamily property, he did a great job with negotiations and bringing the deal to the finish line. His suggestion regarding an underground storage tank not only gave us the winning bid, but saved us some big headaches later. Great Job Matt Tucker H.
Matt McElhone with Sotheby's made my husband and my first home buying process exceptional! He was knowledgeable and answered our many questions as it was our first purchase. He was so patient and responsive. He truly advocated for us with the sellers and lenders and wouldn't have wanted to work with anyone else. Would highly recommend! B. Massey
Matt was great throughout our entire purchasing process! It was my husband and mines first home purchase so we had a lot of questions and Matt was very helpful and knowledgeable! Above all he was patient and was a true advocate for what we wanted in our home! We would highly recommend Matt and Sotheby's in the future! Brenda & David Kennedy
Matt was an absolute pleasure to work with. This is my third house transaction with Matt and I will continue to use and refer him. Mark Wildman
Seamless sale transaction due to Irit and Matt's professionalism, responsiveness and ease to work with. Sara J. & Gregory Grant
Matt McElhone and The team at Sotheby's went beyond the call of duty numerous times in a long and complicated deal. I can't thank Matt personally enough for doing all it took to get this sale done. He repeatedly found ways to solve the numerous issues connected to the complex and arduous process. Eric & Elizabeth Forstmann
Extremely pleased to have worked with Matt McElhone on this. For his patience, knowledge, positivity and general "extra-mile" attitude Alexandre / Ariande Luis da Rocha Lins / Binderl Gaspar
The agent I worked with, Matt McElhone, was fantastic from start to finish. Knowledgable, listened to what i was looking for / needed, not sales-y, not push-y, always friendly, reachable, pro-active. A delight to work with. Britta Betzin
Matt has been very patient all through the process. He was very professional. Anytime we had any questions he was prompt. I have already shared my experience with friends and family. He is awesome , thank you Rohit / Gayitri Masih / Sookram
Absolutely phenomenal, Matt helped me find and purchase my first property (a duplex in Torrington CT), amidst the pandemic and innumerable other difficulties I don't think I could have pulled it off without him. Very professional, great at communicating and keeping me updated at every step of the way, and definitely investor friendly as he was totally on board with the fact that I was looking for not only a place for myself to move into but a place that would make for a great investment for my future as well. I can't recommend him enough and I hope that I have many more opportunities to work with him in the future. Tim B.
We bought a house in Goshen through Matt, but we looked at properties all over Litchfield County. Matt knows the area very well, and had many local contacts that were invaluable to us in the purchase of our house. Kevin McNamara
Matt was very patient and promptly answered all of our questions before we committed to buy the home. Then he made every effort possible to accommodate our needs and help us along all the way in the buying process. I would highly recommend him, Luciano Marraffini
Matt was a phenomenal partner in getting this deal. He was incredibly proactive, patient, and creative in finding solutions to the many roadblocks we encountered. He continues to be helpful, even after close. We would work with him again in a heartbeat. Juan Pablo Haitsma
Matt helped us navigate a market we knew very little about, and then managed us through an extremely complicated and long purchase process. Throughout the journey nothing was too hard for Matt, he worked relentlessly to help us secure the property at the best price and ensure that all the issues and problems were solved without fuss. We have worked with a number of agents over the years and Matt was by far the best we've had the pleasure to work with. In addition to his skills as an agent, he is a truly great guy - even after we closed and moved in Matt was checking up on us and helping with additional questions about the area etc. Can't recommend highly enough. Benn Haitsma
I thoroughly enjoyed working with Matt as my realtor. He is professional in every sense of the word. No matter what time of day or how busy he is, he always picks up the phone and answers any questions or resolves any issues immediately. Matt is young and therefore full of energy, and possesses a work ethic that is unmatched. His creativeness and negotiating skills allowed me to purchase my latest property at well below asking price. If you're looking for a hardworking and talented agent who will go above and beyond for you, then look no further than Matt McElhone. William Kennedy
Matt was an absolute pleasure to work with. Selling your home can be a stressful process, and Matt's professionalism and work ethic allowed me to relax knowing that I was in great hands. This is the second time I have used Matt as my realtor, and because of his negotiating skills and understanding of the market, I was able to buy at a great price and turn a sizable profit when it was time to sell. I have already and will continue to refer him out to friends and family! Mark T.
My wife and I came across Matt by random chance; however, after working with Matt to purchase our dream property we want to make it known to anyone interested in purchasing a property in Litchfield that Matt is the agent to engage with. My wife and I had no knowledge of Litchfield and the natural beauty that lies within Litchfield and Matt was there to show us what Litchfield has to offer. Matt carefully listened to our search criteria and delivered on every bullet. Matt viewed each property with us and provided honest feedback as if he was purchasing the property, in other words Matt did not try to rush a sale. When we decided to pursue our property, Matt provided us with the best team of mortgage brokers, real estate attorneys and insurance brokers to work with to obtain a mortgage, title search and home owner insurance in order to close the deal. We purchased our property through an auction for foreclosed properties, which had a strict timeline to close after winning the auction. Matt ensured that everyone involved stayed on track to meet the timeline, which we did. My wife and I did not have to take off from work one day during the process and we did not have to worry about meeting the timeline because we knew we can count on Matt. If you are thinking about purchasing a Litchfield property, make Matt your agent, you will not be disappointed. Gianfranco Audia
Matt did a terrific job in helping me purchase this property. He was professional, answered all my questions and made the process easy. I have already recommended him to other potential clients. Jane Eckert
Matt McElhone in the News
Yes, I would like more information from Sotheby's International Realty. Please use and/or share my information with a Sotheby's International Realty agent to contact me about my real estate needs.
By clicking Send Message, I agree a Sotheby's International Realty Agent may contact me by phone or text message including by automated means about real estate services, and that I can access real estate services without providing my phone number. I acknowledge that I have read and agree to the Terms of Use and Privacy Policy