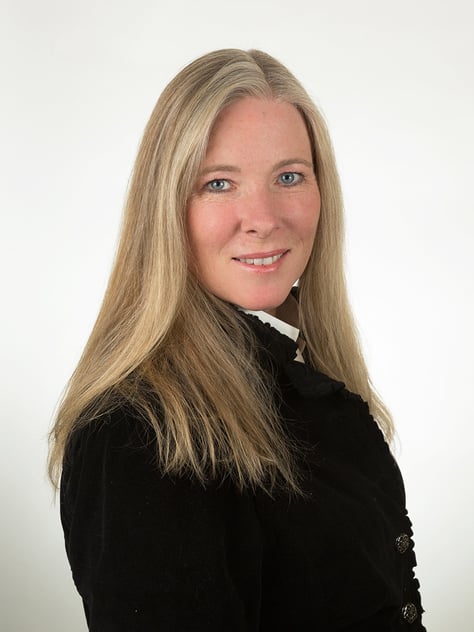 Mimi Harson
Real Estate Salesperson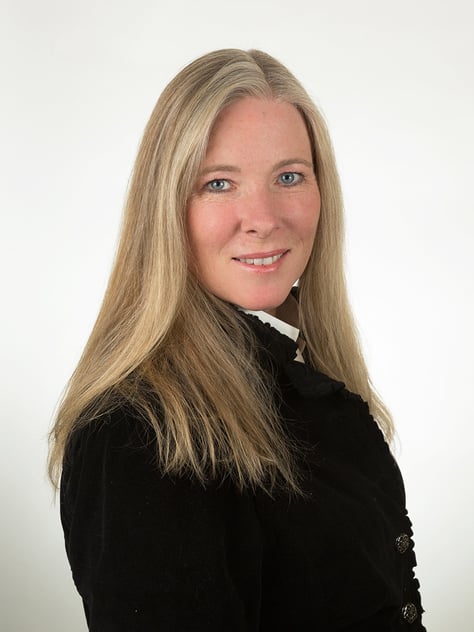 Salisbury
19 Main Street
PO Box 667
Salisbury, CT 06068
I have been a full-time Realtor for over twenty-seven years here in the northwest corner of Connecticut, and I love what I do, and where I live. I find great satisfaction in finding the right property for a buyer or finding a buyer who will love a property as much as the sellers did. Being a Realtor is a bit like doing a puzzle, it can be challenging, but I love a challenge and making the pieces all fit together. I take pride in my ability to combine an extensive knowledge of the area and its resources with a high degree of professionalism, resulting in a positive real estate experience for buyers and sellers alike. I handle all types of transactions from large country estates, land parcels, and lakefront properties, to seasonal rentals, and I am a fierce advocate for my client's interests in order to achieve the best outcome for them. Communication is key and I strive to respond quickly and to keep everyone informed during the process. I have many connections to area services and encourage my clients to reach out to me as a resource long after the transaction is over, our relationship does not end at the closing table.
In addition to Connecticut, I hold licenses in New York and Massachusetts, and am active in Multiple Listing Services there, handling sales and listings in the Hudson Valley and Southern Berkshires. If I do not cover an area, I will research and refer you to a qualified agent that does.
My family was originally attracted to the northwest corner of Litchfield County as part-time residents in the 1970s and fell in love with the area, settling here full-time only a couple of years later. I could think of no better place to live and raise my own family. My partner Scott and I live in Sharon, CT with our two terriers. When not working, I enjoy cooking, skiing, gardening, hiking, kayaking, adventures on my BMW GS, and spending time with my children and grandchildren.
Whether it is a summer rental or full-time residence, let me show you all this area has to offer and help you fall in love with where you live.
READ

MORE

LESS
Born In

Saddle Brook, NJ

Lives In

Sharon, CT

Favorite Movie

O'Brother Where Art Thou, Secondhand Lions, Princess Bride and Moonrise Kingdom, hard to choose just one!

Passion

Living life to its fullest

Interests

Downhill Skiing, Hiking, Camping, Snowmobiling, riding my BMW R1200GSA, cooking

Favorite Lyric

My best friend gave me the best advice He said each day's a gift and not a given right Leave no stone unturned, leave your fears behind And try to take the path less traveled by That first step you take is the longest stride

Inspiration

My mother

Can't Live Without

My love, Scott and dog Henry
READ

MORE

LESS
My Awards
Five Star Agent Award consistently since 2012.
William Pitt Award winner consistently since 2012.
Testimonials (26)
My realtor is Mimi Harson. She is the best in the business. I have lived in many places and no one would compare to her. She is very caring and responsive to issues to issues that came up. Thank you Mimi and Sotheby's. Joan Jardibne Joan Jardine
Great working with Mimi. Kept us informed every step of the process. Gordon Gustafson
Mimi was the Best! through out the process she always gave me good advise , kept me sane with a challenging sale. I completely trusted her . always professional. Mimi is a asset to Sotheby's!! James P Lopes Jr
All of the most exceptional kudos go to Mimi Harson. THE most thorough, considerate, appropriate, knowledgeable, caring, smart, personable, efficient, trustworthy and helpful agent (and person) anyone could ever hope for when looking for a new home. Stuart Warmflash Julie Biblowitz
Mimi Harson has represented me in several transaction. She has wealth of knowledge, experience and contacts that make the real estate process seamless. I can't imagine going through the process without her. Michael Occhipinti Tracy Occhipinti
Professional, knowledgeable, and direct. C.
My 2 houses in Lakeville Conneticut needed a Makeover. Mimi directed me what needed to be done. We listed the house AS IS Dec 30 we had 12 Showings and Accepted an above ask offer Dec 31. Closed in 2 weeks. Mimi Harson is a Professional in the Conneticut Market, Creative, and Unstoppable I highly recommend Mimi Harson to sell your home or to Buy your perfect new Home.! Elissa Slan
The sale of my home was very complicated, with several unforeseen obstacles along the way. Throughout the experience Mimi Harson worked diligently to overcome many of the challenges - the others were issues I had to handle but even so she was always by my side. She often had relationships established with involved parties, which was extremely helpful, and was relentless in her efforts to do what had to be done to make the sale happen. Her advice was always on point, and she had the ability to keep me smiling even in the darkest times. She is responsive, resourceful, extremely knowledgeable with the area and a true professional. I'm so happy she was my realtor, and highly recommend her to anyone who is in need of someone to help them buy or sell their property. Elizabeth Preston
I could not have been happier with the service I got from Mimi Harson when she quickly and seamlessly sold my house. As a retired NYC broker I know a good one when I see one. I unreservedly recommend Mimi., H. Elise Ward
She does an excellent job. Very thorough and professional. Caroline Herrick
great service Robin Berthet
Mimi Harson is a true professional and we cannot thank her enough Michael & Tracy Rand
Mimi did an excellent job. I highly recommend her. Caroline Herrick Rev. Trust
Mimi Harson was excellent! She found great opportunities for us to look at, and then worked with us to seal the deal on the one we wanted. Always there when we needed her! Davis Eisen & Susan Cole
Mimi was exceptionally knowledgeable and helpful plus Being a joy to work with. Would certainly recommend her to others! Norska LLC
Mimi has no equal. She sets the standard for how realtors should partner with their clients. Huge fans! Keith Venkiteswaran
Mimi Harson and Dave Mallison are superb realtors and your company is privileged to have them. They are extremely knowledgeable of the market, respond very quickly to calls and messages, are fun to work with, and we couldn't have been in better hands. Mohamed Chalabi & Anne Huie Chalabi
My realtor Mimi Harson, held my hand through the whole process. We had a few hurdles to overcome. The deal was finally made. I am very happy. Thank you Mimi Robert Blethen
Mimi was fantastic!!! 10 star rating!!! Intelligent, informed, super quick responses, caring, knows the market, straight forward, clear communicator with a wonderful sense of humor! I highly recommend Mimi, she truly was the very best! Theresa Krenitsky
Mimi Harson was professional, pro-active, educational, patient and most importantly friendly and understanding from beginning to end. The whole experience was simple and uncomplicated. Dagny Woodcock
Mimi has handled two purchases and two sales for us, the most recent closed in July. Mimi is a tremendous advocate, whether representing you as buyer or seller. She has excellent knowledge of the area, listens to your needs and demonstrates great follow through. She is very prompt to respond. I would recommend her to anyone regardless of the price point. Owner of 3 Lilac Ln, Sharon, CT 06069
Wile living in PA, I became the executor of an estate in CT and found myself needing to sell a home. Another relative and I interviewed agents from the various firms serving the area, and we selected Mimi based on her professional reputation and her calming personal style. At every key turn, we realized we made a good decision. She listened and remembered our priorities. She made solid recommendations, backed up her suggestions with real data, and communicated with us effectively both telephonically and via email. She also worked seamlessly with the estate's attorney, which gave us great comfort. I highly recommend Mimi. Owner of property in Falls Village, CT
Mimi helped me and my husband find our house last spring, and working with her could not have been better. She is, far and away, the best real estate broker I've ever worked with (or heard of!). She is experienced, incredibly knowledgeable, and just generally a delight to be around. Real estate is not just her profession, not just something she does on the side, it's her passion. She really listened to us and what we wanted, and worked hard to find it. Buying a house was a big venture for us, and we had a lot to learn. Mimi was patient, and made an amazing advocate. We felt as though she was always on our side. She was with us every step of the way to answer any little question we might have, no matter how small or seemingly silly. She was incredibly responsive and really seemed to care. I would recommend Mimi to anyone! Owner of 23 Johnson Rd, West Cornwall, CT
Mimi is one of the best. She represented us with professionalism and straightforwardness, looked out for our interests, and routinely exceeded our expectations. We will work with her again and highly recommend her. Owner of 77 Indian Mountain Rd, Lakeville, CT
Mimi Harson is a consummate professional, an excellent, experienced real estate agent with knowledge of the area, resourcefulness and determination. I have the utmost confidence that whoever chooses to utilize Ms. Harson's services will have great results.The day that I initially contacted Mimi regarding the purchase of a home, I was in very bad spirits. After canceling a contract on a home due to a bad inspection, I was in the process of packing my belongings with no place to go. I contacted Mimi with regard to one of her listings, which had actually sold, but Mimi immediately began to send me a number of similar listings in the area. I gave her a simple description of why I liked the property that had sold, and she grasped my taste instantly. Needless to say, I found exactly what I was looking for, and I am extremely happy.What goes above and beyond the ordinary was Mimi stick-to-it-tiveness in bringing the transaction to the closing table. Mimi is to be commended for her unfailing and unflappable patience, creativity and tenacity in assisting to meet the requirements of my mortgage lender, which, in today's difficult real estate/mortgage climate, can seem insurmountable.I was fortunate to have met Mimi. She is a superlative, skilled realtor, and I recommend her highly. Owner of 81 Merwin Road, Millerton, NY
Mimi was a great agent in our search for a home. She was very patient and had a great instinct about what we needed. Today we are the proud and happy owners of a home in Sharon ... thanks to Mimi! Owners of 6 Dug Rd, Sharon, CT 06069
Yes, I would like more information from Sotheby's International Realty. Please use and/or share my information with a Sotheby's International Realty agent to contact me about my real estate needs.
By clicking Send Message, I agree a Sotheby's International Realty Agent may contact me by phone or text message including by automated means about real estate services, and that I can access real estate services without providing my phone number. I acknowledge that I have read and agree to the Terms of Use and Privacy Policy