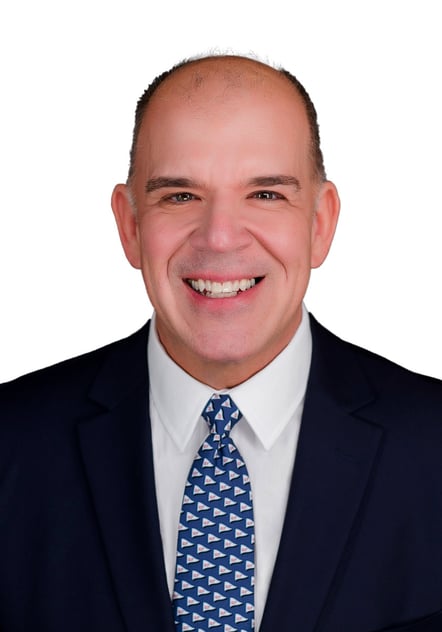 Nick Geranios
Licensed Real Estate Salesperson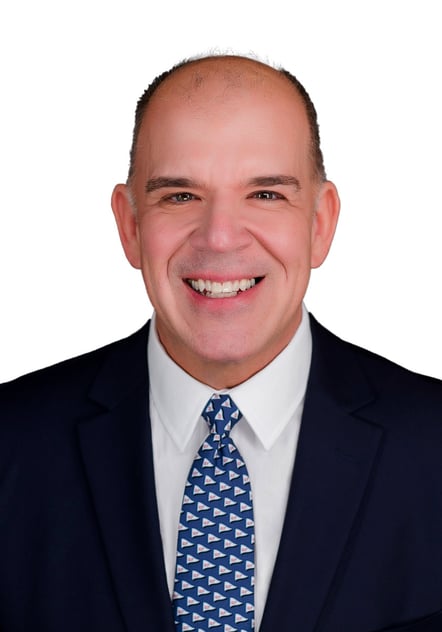 Lenox
26 Church Street
Lenox, MA 01240
Integrity, honesty and market knowledge are the three most important attributes in the professional lives as Realtors. With over 36 years of customer service, mortgage banking and Real Estate sales experience, he is able to successfully combine these attributes, along with a tireless enthusiasm and a commitment to professionalism to make the experience of buying or selling a home as stress free as possible.
Nick is deeply committed to his customer's best interests and is a true believer that customer satisfaction is the yardstick by which his continued success is truly measured. He works continually to assure that he provides his customers and clients with the dedicated service and specialized skill that they deserve. Whether representing buyers or sellers, Nick helps his clients by listening carefully to their needs and wants, making a strategic plan, and skillfully negotiating on their behalf. He continually draws upon his strong real estate experience and knowledge, plus the most up to date technology to keep his clients constantly on top of the market. His personal approach to helping his clients buy and sell homes is a natural outgrowth of his dedication to serving the individual needs of his sphere.
As a full time Berkshire County resident, and someone who grew up there, he has a great appreciation for all that this area has to offer. Nick holds a degree from Babson College, Wellesley, MA, and works hard to expand his outreach by being a long time Director and Officer on the Berkshire County Board of Realtors (2024 President Elect) and an active member of the National Association of Realtors, the Massachusetts Association of Realtors, Berkshire Business Builders as well as several local charities, and has established many great relationships within the community. Backed by the best professional education and an in-depth knowledge of the local real estate market, Nick makes it his ultimate goal to earn the total satisfaction of you, his clients.
READ

MORE

LESS
Languages Spoken

English, Greek

Born In

Great Falls, MT

Lives In

Berkshire County, MA (Pittsfield)

Favorite Movie

The list is too long but I'm a Rom-Com guy.

Passion

Making people happy.

Interests

Family, Friends, Friends who are Family, Volunteering, Community Involvement, Cooking, Baking, All Kinds of Travel, Theatre, Cooking, Traveling, Skiing

Favorite Lyric

I could never pick just one. Karaoke anyone?

Inspiration

Those from whom I can learn.

Can't Live Without

Coffee. My Glasses. Laughter.
READ

MORE

LESS
Agent Designations
Waterfront Property Specialist
Licensed Real Estate Salesperson
e-Pro, Internet Professional
Resort and Second Home Property Specialist
My Awards
2023 REALTOR® of The Year
At Home with Diversity®
Certified Home Marketing Specialist
Commitment to Excellence endorsement by the National Association of REALTORS®
Testimonials (29)
Nick was AMAZING! He provided invaluable insight and made things seamless. Nick made selling my house an easy and pleasant experience and I would recommend him to everyone that I know. Liza M. Valenti
Nick was the best realtor I have ever worked with, and I've worked with some good ones. He helped me out of a number of tricky situations when I was quite wiped out from moving. He was fabulous!! Marguerite P. Braun
Nick Geranios significantly exceeded our high expectations at every stage of the sale of our home. His knowledge of the residential real estate market is remarkable, and his professionalism is exemplary. We feel so very fortunate to be the beneficiaries of Nick's skills, knowledge, and commitment to excellence. D. Richard Pocock Rose M. Pocock
I can't imagine having gone through the purchase and sale process without your help. Thank you so much for everything! Daniel Hoctor Christopher Hebert
Our agent Nick went above and beyond was a true professional. Nick answered all of our questions and was very passionate about what we were looking for.A very kind and giving person a true asset to the company. Mike and Maryanne Regan Michael Regan Maryanne Regan
Nick Geranios is the absolute best! Understood our needs, was patience with us and was like a friend more than our realtor. Always answered our calls or texts - I don't think I ever had to leave him a voicemail! He found us exactly what we were looking for and I still contact him for finding various resources around the town. Nick is awesome. Lori Speelman Stephen Speelman
Nick Geranios was absolutely wonderful. He has an unrivaled knowledge of the area and was able to seamlessly coordinate all the electricians, plumbers, landscapers, antique dealers and inspectors. He handled everything as we sold our mothers home from afar. Nick always went above and beyond in every regard and was able to get well above asking. He was fantastic James Woodlock John Woodlock
Nick and I have done business together for over a decade. Multiple transactions, including one extremelycomplex negotiation under very challenging circumstances (on the buy side); and multiple sales as well. Whilewe were really fortunate that he had our back on the buy side -- pushing sellers, tenants, financial partnersover the finish line -- he is an utter joy to work with on the sell side. Staging, market analysis, alignment of ourneeds with the properties we explored -- we ended up in places that were just right for our family's needs. Tim Dempsey
I sit in my dream home writing this review...thinking how I wouldn't be here without the skills of Nick Geranios.My husband and I found our house while it was in the early stages of construction, and the builder was gettingready to flip it. Nick helped us negotiate building a custom home with said builder, then proceeded to advise uson everything from the neighborhood and surrounding areas to acting as a second pair of eyes throughout theconstruction process. He even lent a discerning eye and a true opinion on finishes and decorating! We closedon our house with the utmost confidence that we had been represented well. (Oh, Nick was also able to sellour existing home without a hitch, for a great price.) Thank you, Nick - for being a real-estate fountain ofknowledge, a consummate gentleman, and a true professional. Leigh Heffron & Todd Berberian
Nick Geranios is by far the most knowledgeable, helpful and caring Real Estate Professional my Husband andI have ever had the pleasure of working with! We have listed a home with Nick, as well as using his services tofind our current home. What should have been two very stressful situations, turned out to be an absolutebreeze. Nick Geranios is the best! Rick & Joy Augugliaro
Nick Geranios sold us our beautiful home and was patient yet persistent. He took the time to listen to ourdesires and selected appropriate houses to consider. We were relocating and needed to be efficient with ourtime. We purchased a home in one of the best neighborhoods in our community with excellent resale. He ispersonable, funny, professional, knowledgeable and dedicated. Nat & Nancy Boughton
There are not enough words to describe how fabulous my experience was working with Nick Geranios. I choseNick as my realtor after already having my house on the market previously. Not only did he hold my handevery step of the way, he exceeded my expectations in more ways than one. Selling my house was extremelyemotional for not just me but more so for my daughter. Nick was very sensitive to our requests and workedaround our schedule. His knowledge and guidance were second to none. Not only did Nick sell my house inless than 3 months but he also negotiated the closing to farther out so I could have my summer and tie up allloose ends. I cannot say enough about Nick. I am grateful not only to have had him as my realtor but to nowcall him friend. Betsy Winsor
Nick has helped us sell 3 houses and purchase 2. He is extremely knowledge about the local community andmade sure our backup offer was at the top of the list after the seller's initially accepted another offer thateventually fell through. He is a pleasure to work with and always kept what we wanted at the forefront of ourhouse hunting. Rick & Heather Pass
Nick is the best he went far and beyond for us on our first time purchase. He explained to us the wholeprocess. He is just amazing and more importantly he is very honest and great to work with him. We wouldn'thave done it without him. I totally recommend Nick he is amazing. Matt & Elizabeth Valenzuela
Nick made the whole process of selling my house enjoyable. He was there every step of the way, always verydirect, knowledgeable and helpful in his communications. I would again with him in a flash and recommendhim wholeheartedly. Katherine Allentuck
Nick helped up purchase our first home, with our crazy work schedules he fit us into his which I am incrediblygrateful for. I cannot recommend him highly enough! Truly felt valued as a client. Brandon Engle
Nick helped me sell my first home and upgrade to my forever home! He is an invaluable asset with marketknowledge, industry connections, and his attention to details. I trust and recommend Nick to anyone looking tobuy or sell. Sara Kelley
I am a first time home buyer. Nick went above and beyond to make sure my fears and anxiety were alleviated.Super knowledgeable about homes and neighborhoods. He made buying my first home the best experience. Ihighly recommend Nick for your home buying adventure. Kate Lauzon
Extremely knowledgeable and highly professional to deal with. Nick Geranios was the agent I dealt with I wouldbe very happy to deal with Nick again at any time. I would highly recommend Nick and the entire agency toanyone looking to buy or sell a home. Peter Myers
Nick was the best. He was efficient, responsive, honest and hard working. Nick went out of his way to makesure we were happy and answered every question that we had. He completed all of his duties in a timelymanner. We would recommend him to anyone and everyone. Gillian Spoehr
We could not have had a better experience. Nick is THE BEST! He was unbelievably responsive both in timeand content as to our many inquiries. We sold the house on the first day and that was due in a large part tohow he prepared us. Paul Perachi
Nick was amazing in every way. He made the home buying process easy and stress free. He was veryknowledgeable, and responsive. I feel very fortunate to have worked with him. I would highly recommend. Shauna Slater
I have recently recommended Nick and will again!! Nick is professional, respectful, knowledgeable, and adelight to work with. He always answers calls and texts in a timely manner and with expert answers toquestions. He made it easy to sell my mom's house and with sympathy for her recent passing. When he tellsyou he will get the best offer for your property he keeps his promise. Lyn Carmon
Nick was very easy to work with. He was honest and respectful. He handled all aspects of listing and sellingour home professionally and promptly. We would absolutely recommend him. Martha Seiger
Nick was extremely professional and knowledgeable of all of the properties I viewed. He was very respectfuland extremely helpful with the process. I highly recommend. Taylor Eddy O'Neil
Nicholas knows the real estate ropes inside and out, along with having a vast knowledge of the market. Hisknowledge of the mechanics (proper drainage/grading, heating systems, etc.) has saved me time and money. Richard Sands
I cannot say enough about the service that Nicholas Geranios provided for me. His deep knowledge of theBerkshires real estate market was a real game changer in my search for a home for myself and an additionalinvestment property. And since I have purchased these properties he has continued to be a resource forinformation about local services(electric, plumbing, & amp; handy persons). Aside from the excellent professionalexperience I had with Nick, I also feel like I've gained a friend for years to come…. If you're searching for ahome in western Mass, look no further for a realtor, call Nicholas Geranios today. Robert Lincourt
Nick was amazing! Super detail oriented and always had our best interest at heart. He kept the line ofcommunication open throughout the whole process with the other parties involved, and even after the closingwhich gave us a ton of a piece of mind. I would recommend him to anyone! Christina Langlois
From first call until signing on the dotted line for my new home, Nick was by my side! If you're looking for arealtor who really LISTENS to what is important To you, sticks in YOUR price range, jumps on the listings asSOON as they come out, is super PATIENT with how many houses you want to see or how many time youwant to see them, AND goes above and beyond to safeguard your interests, and SO much more.....talk to Nick! I found the PERFECT home and so will you! Dawn DeCristo
Nick Geranios in the News
IBerkshires
Seasoned Real Estate Agent Joins William Pitt Sotheby's International Realty…
Nick Geranios

Licensed Real Estate Salesperson
Yes, I would like more information from Sotheby's International Realty. Please use and/or share my information with a Sotheby's International Realty agent to contact me about my real estate needs.
By clicking Send Message, I agree a Sotheby's International Realty Agent may contact me by phone or text message including by automated means about real estate services, and that I can access real estate services without providing my phone number. I acknowledge that I have read and agree to the Terms of Use and Privacy Policy