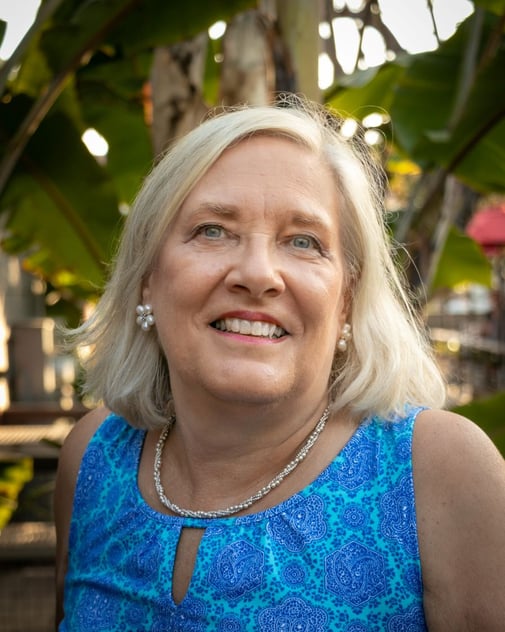 Susanne Prial
Licensed Real Estate Salesperson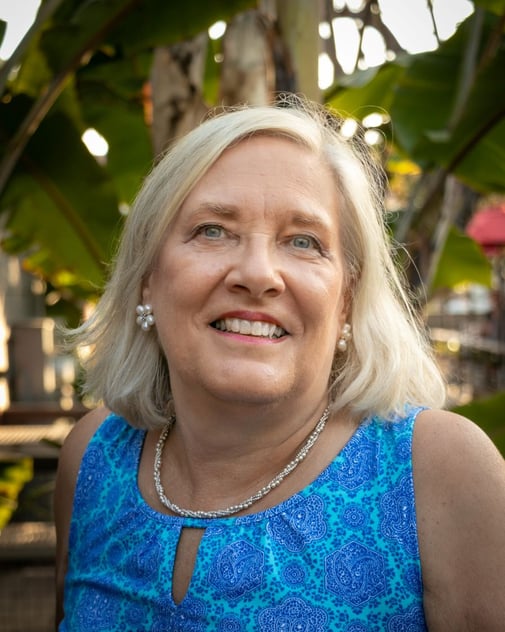 One of the most exciting aspects of my chosen career is assisting clients in making their real estate dreams and aspirations come true. I am a hardworking, dedicated, client driven, and experienced REALTOR® who has successfully helped clients achieve their real estate goals and objectives since 2004.

When you work with me, you will always be treated fairly, respectfully, and with candor and honesty. Plus, you will be greeted cheerfully and with a smile! Every step of the way, we will be doing this together. My services start before a customer becomes a client, and continue throughout the real estate transaction and post-closing. I strive to exceed my clients' expectations while providing them with the tools and knowledge they need to be educated consumers who are confident in and excited by their home purchases and/or sales. I am able to put clients in touch with real estate agents both domestically and internationally, thanks to the supportive team at William Pitt Sotheby's International Realty. That is the power of a local brand with global connections!

Clients need to be educated and kept up to date on local customs, trends and statistics in the fast-paced and ever-changing real estate market. Communication is crucial, and I make sure that my clients are informed. I never want a client to have any unresolved issues. Each client is treated with the utmost care and attention by me. I am and promise to be responsive, diligent, proactive, and tenacious while working with you and negotiating on your behalf.

As a tri-state resident since 1971 and a Ridgefielder since 1993, I have been fortunate to live in, explore, and enjoy this beautiful area, which is steeped in history yet changing with the times. There is so much to do and see here. Before I got started in my real estate career, I graduated from Middlebury College with a double major in political science and German and a minor in Spanish. Prior to getting married, I was hired by Deutsche Bank and later worked at J. Henry Schroeder Bank and Trust, both in New York City. When my children were born, I stayed home with them before becoming a REALTOR®. Somewhere along the way, I acquired the patience, grace, composure, situational awareness, and problem-solving skills that I employ as a REALTOR®.

What are your real estate needs? I can help. I am Susanne Prial, and I always go the extra mile!
READ

MORE

LESS
Agent Designations
Accredited Buyer Representative
Certified Relocation Specialist
My Awards
Multiple Award Winner William Pitt Sotheby's Star (Gold, Silver and Bronze) from 2006-present.
5-Star Real Estate Professional 2011-present.
Testimonials (24)
Working with Susanne Prial for our home purchase was an absolute delight. Every step of the process, Susanne made sure that we were informed, answered every question that we had, and made sure that we felt secure in our decisions. Not to mention that Susanne was incredibly proactive with everyone to make sure that there were no loose ends or issues! We are so incredibly thrilled to have worked with Susanne and William Pitt Sotheby's! Chazz Lucenti
Out experience with Sussane Prial has over exceeded our expectations. From start to finish! She is a knowledgeable professional who made the sale of our home go a lot smoother than we expected, she went above and beyond. Her team at the William Pitt - Sotheby's International Realty has been a great support! We highly recommend this realty. Thank you for helping us with the sale of our home. Kirsi Gentile
We were able to purchase our beautiful home in the midst of a sizzling hot market, and we owe Susanne Prial a huge amount of credit for making it possible. As first-time home buyers, we correctly assumed that her many years of experience in Fairfield County would be important to identifying the right home. But what we did not initially appreciate was how essential Susanne would prove to be during the showing, offer, and negotiation stages. Rooted in her deep knowledge of the market, extraordinary commitment to communication with all parties, and appreciation for the personal nature of what others may treat as an ordinary business transaction, Susanne guided us to a successful offer and a dream come true. It is clear that Susanne loves her job, which lent us energy and enthusiasm during the process, and made us feel like we were part of a great team. We would highly recommend working with Susanne Prial. Joubin Bavarian
Suzanne Prial is an excellent and experienced agent. She has haloed Me buy and sell multiple homes and then always felt lucky she was my agent Antigone Trivellas
It is the hopes of our entire family that this feedback is understood for the sincerity behind it regarding the service provided by Susanne Priel. Susanne exceeded all of our expectations with regards to the service she provided. Over and over again Susanne extended herself to support what was an extremely challenging market for home purchase. The open communication provided with Susanne was unparalleled to any we have had with previous realtors. Susanne demonstrated a caring, supportive and sincere commitment to assisting us through the entire home purchase. Without question I would recommend Susanne's services to any who may inquire. In summary, Susanne set the bar on customer service and left us void of the ability to identify any short comings. We are extremely grateful to have had Susanne in our corner and know the same would hold true for any additional clients fortunate to benefit from her service. Thank you for attention to this honest feedback. Charles Robert Hall
William Pitt/Julia B. Fee Sotheby's International Realty Management team I would like to take this moment to recognize exceptional customer service that your agent Mrs Susanne Prial offered to our family. She was very organized, thoughtful, thorough in her research for each property and most importantly she ensured that we felt comfortable with every decision we made along the way. She never rushed us into anything. We had countless showings with her and every time she was very calm, composed and offered her honest opinion when asked. Her attention to details and knowledge about CT real-state market was very noticeable. We wanted you to know that you have a rock-star in your company who knows how to take care of any client like an extended family. Sincerely Tushar Dave and Nidhu Nijhawan Tushar Dave
We bought and sold our house with Susanne Prial. She is an expert at her job and a wonderful person. James McDevitt
Our realty agent, Susanne Prial, was great and a joy to work with! Being first time homebuyers we had many questions regarding the process and Susanne was very responsive and was able to answer our questions along the way. She listened to what we were looking for and showed us houses that would fit our needs. Keenon Snell
This is the second time I've worked with Susanne Prial - she is stellar and gets my highest recommendation!! Michelle Doll
Susanne Prial is a wonderful real estate agent. She was very helpful and informative and took the time to explain everything. She went the "extra mile". Pamela Fitzpatrick
We've been working with Susanne Prial for over 8 years now. Since we arrived in Connecticut from the UK, she helped us rent our first place, sell one house, and buy two homes. She is our first call anytime we think of moving, and we look forward to continuing our relationship with her for years to come. Marcelo Galdieri
Seller I want to thank you for all of the work and good service that you gave us duringthe sale of Joan's house. You took a lot off my shoulders and you were an honest, direct broker who worked very hard for us. A.S.
Seller ...I want to thank you so much for all your professional and hard work in selling our atypical home. You kept us apprised every step of the way and were a pleasure to work with. C.K.
Buyer Thank you again for your great role on our home buying process. You were very professional and, beyond, also a very nice person to share thoughts and to provide important tips, especially for us, who lack experience on the American real estate market. E.M.
Buyer We have an extensive background with brokers, but none has ever come close to the level of service Susanne Prial treated us to; she was like a concierge at a world-class resort. Not only was she was a super star during the countless weekends we searched for our home, but what truly astonishes me is all the extras she did AFTER we had signed -- after her commission was in the bag. She made countless trips with us to the house so we could meet with landscapers, pool guys, tree guys, took us on tours of our local elementary school, drove us to check out summer camp for our kid, amazing. I could write pages detailing all the moments where Susanne exceeded our expectations.... K.C.
Buyer The entire process worked very well and I think I could not have found a better realtor than Susanne. She is dedicated, expert and simply has a great customer service attitude. Without her we could not have been so happy as we are. L.E.
Seller From the first time I met with Susanne Prial of William Pitt Sotheby's, I knew I could trust and relate to her and that I was in good hands. Her background in real estate and the financial field was always parent in her knowledgeable handling of the marketing plans and endless paperwork.... she had a built-in capacity to go further than most, and think outside the box. As far as feedback was concerned, Susanne never left me wondering. She called with every comment, every issue from buyers as well as brokers, and gave suggestions for going forward. I would recommend Susanne Prial to anyone for whom an outstanding level of competence and principled professionalism--coupled with sympathetic good humor--is of primary concern. S.K.
Buyer It was a real pleasure working with you. Through the whole process we felt you were reliable, honest, knowledgeable, responsive and very attentive to our needs....and going the extra mile to make sure we had everything we needed. P.C.
Buyer Susanne was the only person I would have considered as our representative and she went beyond the call of duty to help us both during the sales process and post close. Susanne again went beyond the call of duty taking much of the burden of the transaction off my shoulders and doing follow up with the seller, their agent and inspectors in every portion of the transaction...Susanne was dogged in her pursuit of answers and follow up with the sellers and their agent...there was never a time when Susanne was anything other than professional. I would recommend Susanne as an ultimate professional and as an examplar (sic) of good service to her clients. M.P.
Buyer We appreciate all of your personal attention with all the steps of our process - we know we aren't your only clients, but you sure do have a way of making us feel like we were V.S.
Buyer We are sincerely grateful for all your help, dedication and diligence from day one that we looked for house from 10 am to 10 pm. We are so pleased and happy with the entire process! L.D.
Buyer I feel fortunate to have found an extremely rare sales agent who will put as much effort into finding her clients an inexpensive condo in Danbury as in finding her clients a million dollar home in Ridgefield. We would wholeheartedly recommend Susanne's services to our family, friends and acquaintances. Susanne Prial - The Realtor who goes the extra mile! It's not just a catchy as campaign -- it truly describes Susanne and her exceptional service. D.W.
Seller Her market analysis and frequent updates kept our eyes on a realistic target, and her extensive marketing efforts resulted in numerous showings and offers. Susanne's commitment to communicate every showing, feedback, and market changes never wavered, we were always in the loop. S.K.
Susanne Prial in the News
The New York Times
What's Selling Now: Homes That Sold for Around $1,000,000 – Connecticut…
Susanne Prial

Licensed Real Estate Salesperson
Yes, I would like more information from Sotheby's International Realty. Please use and/or share my information with a Sotheby's International Realty agent to contact me about my real estate needs.
By clicking Send Message, I agree a Sotheby's International Realty Agent may contact me by phone or text message including by automated means about real estate services, and that I can access real estate services without providing my phone number. I acknowledge that I have read and agree to the Terms of Use and Privacy Policy