Eco-friendly home projects are all the rage–and for good reason. Taking on home improvements that boost the sustainability of your living space is a new kind of modern luxury and can reap many benefits. The obvious one is reducing the carbon footprint of your home and helping contribute to environmental sustainability. In addition, many green home projects help to beautify your space and can be substantial money-savers as well.  
Designers and builders are embracing sustainable design principles and bringing eco-friendly ideas into the fold for all types of projects, from small apartments to grand luxury homes. And you can incorporate environmentally friendly approaches in nearly every corner of your home. From "smart" lighting and HEPA-friendly air filters to on-trend natural wallpapers and countertops constructed from "green" materials to solar panels and recycled mulch, bringing a green touch to your home is a strategic move. 
Here are some eco-friendly home project ideas we love that the planet—and your wallet—will love as well.
Exterior Projects
Dual pane windows: Installing or replacing existing windows with dual pane windows will help better insulate your home. These windows contain two panes of glass separated by a space of air or gas, frequently argon, that helps to slow the transfer of heat and cold. As a result, dual pane windows are estimated to reduce energy usage to by up to 24 percent during the winter, and by up to 18 percent during the summer.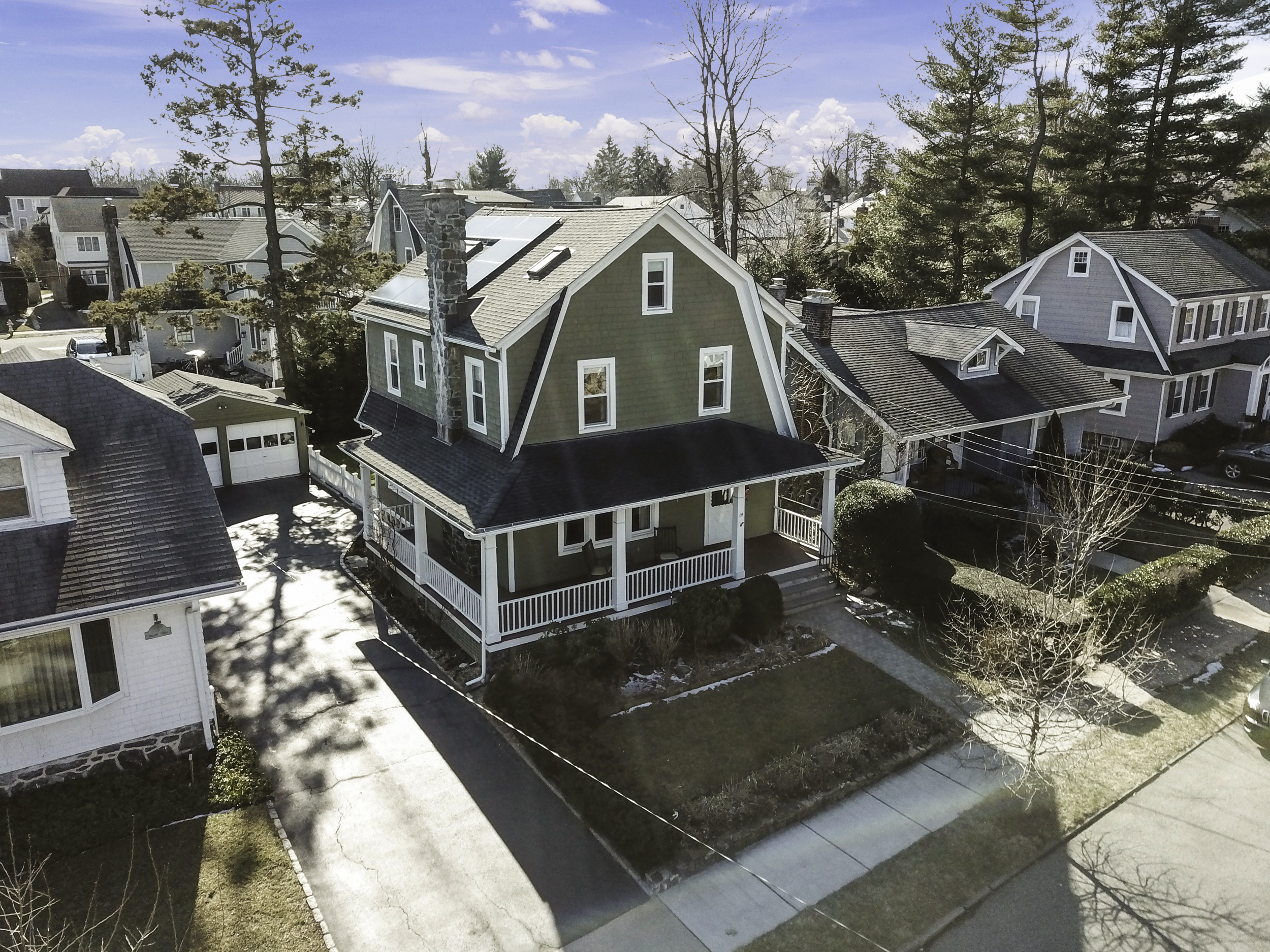 Solar roof panels: Becoming more popular and more common, solar roofing is a great way to bring green energy into your home. Having a renewable energy source powering your home is also a smart investment: you can reduce your energy costs by nearly 90%, according to experts. While there are significant upfront costs to setting up a solar-power system, government programs intended to encourage renewable energy are helping to offset the expenses.
Composite decking: If you're adding a deck or your home's existing one could use a facelift, try going for composite materials over traditional wood. Typically made from wood waste and recycled plastic, composite decking is more environmentally friendly than wood, and is less prone to warping, cracking, splintering or rotting, making it a great substitution.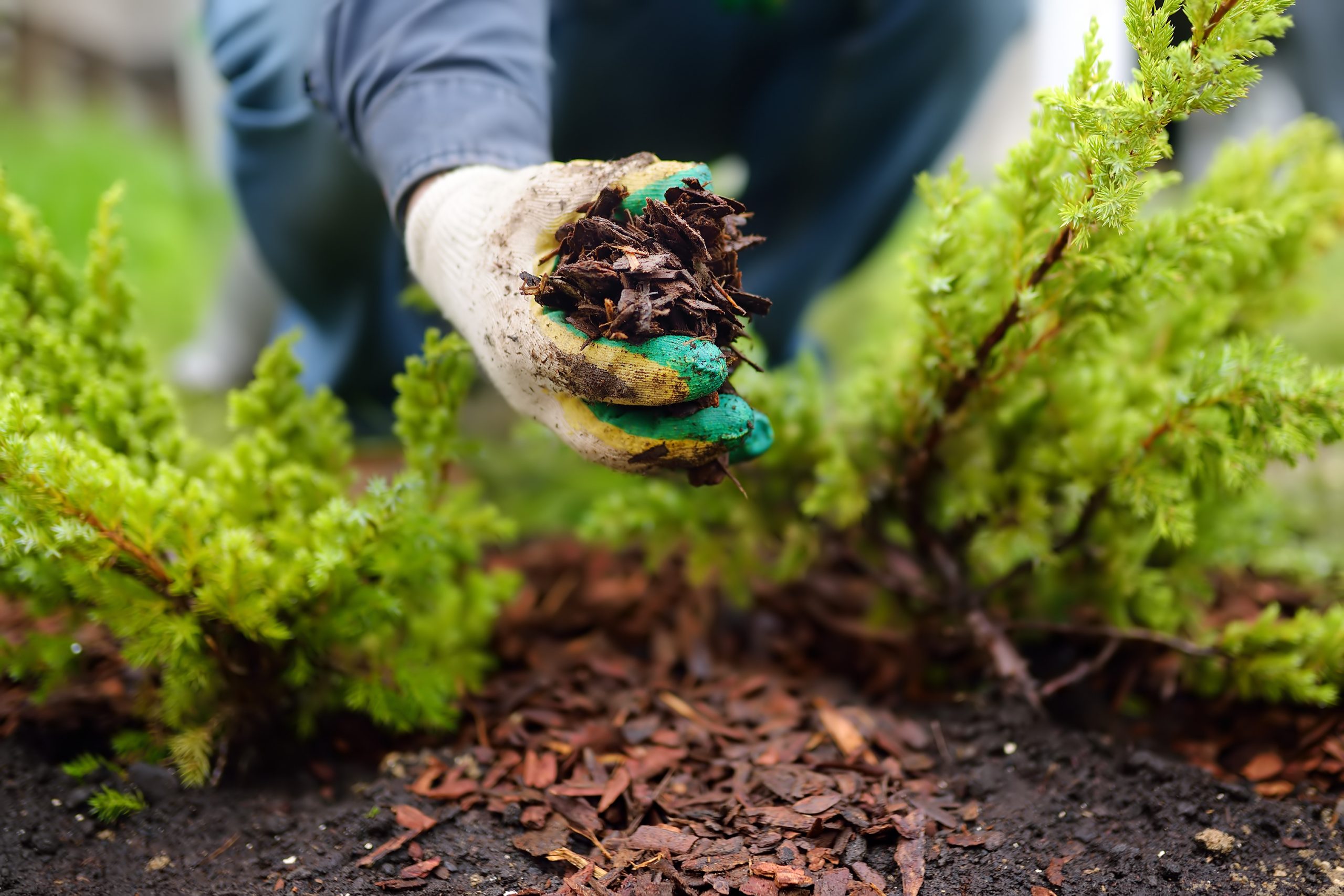 Recycled mulch: This spring, when you do your annual gardening kick off, swap out wood mulch for rubber mulch, made from recycled tires. This sturdy material has a similar look to the cedar chips you're used to, but does a better job of standing up to the weather, giving it excellent longevity. It's also better for allergy sufferers, and retains its color for a longer time than traditional mulch.
Interior Projects
Tankless or solar water heaters: Replacing a traditional water heater can go a long way toward green-ifying your home. Two great options are a solar water heater—which is estimated to reduce your hot water bill up to 80%—or a tankless water heater. Going tankless means that your heater will heat only the water you need, when you need it. Installation of these heaters, which are typically powered by gas or electricity, may require some retrofitting of your existing system and can be expensive. But you can expect an 8% to 34% boost in efficiency.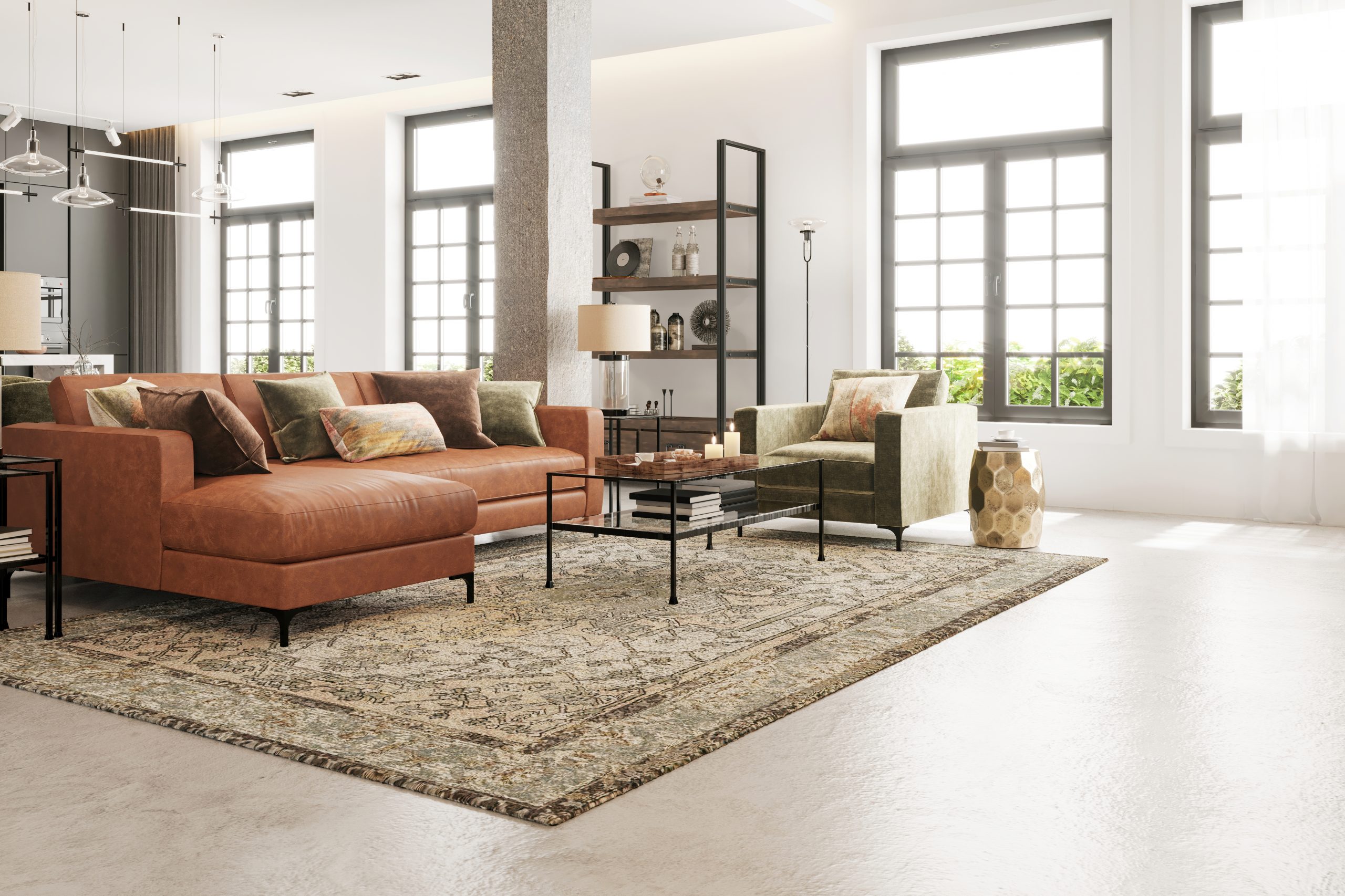 Green flooring: We all love hardwoods, but unless they are harvested sustainably, they can be a real environmental no-no. Thankfully, the number of options for green flooring has exploded recently, with substitutes like reclaimed wood, cork and bamboo, which mimic the look of hardwoods but have a sustainability mindset. You can also go green with non-wood flooring including linoleum, stained concrete or recycled tile.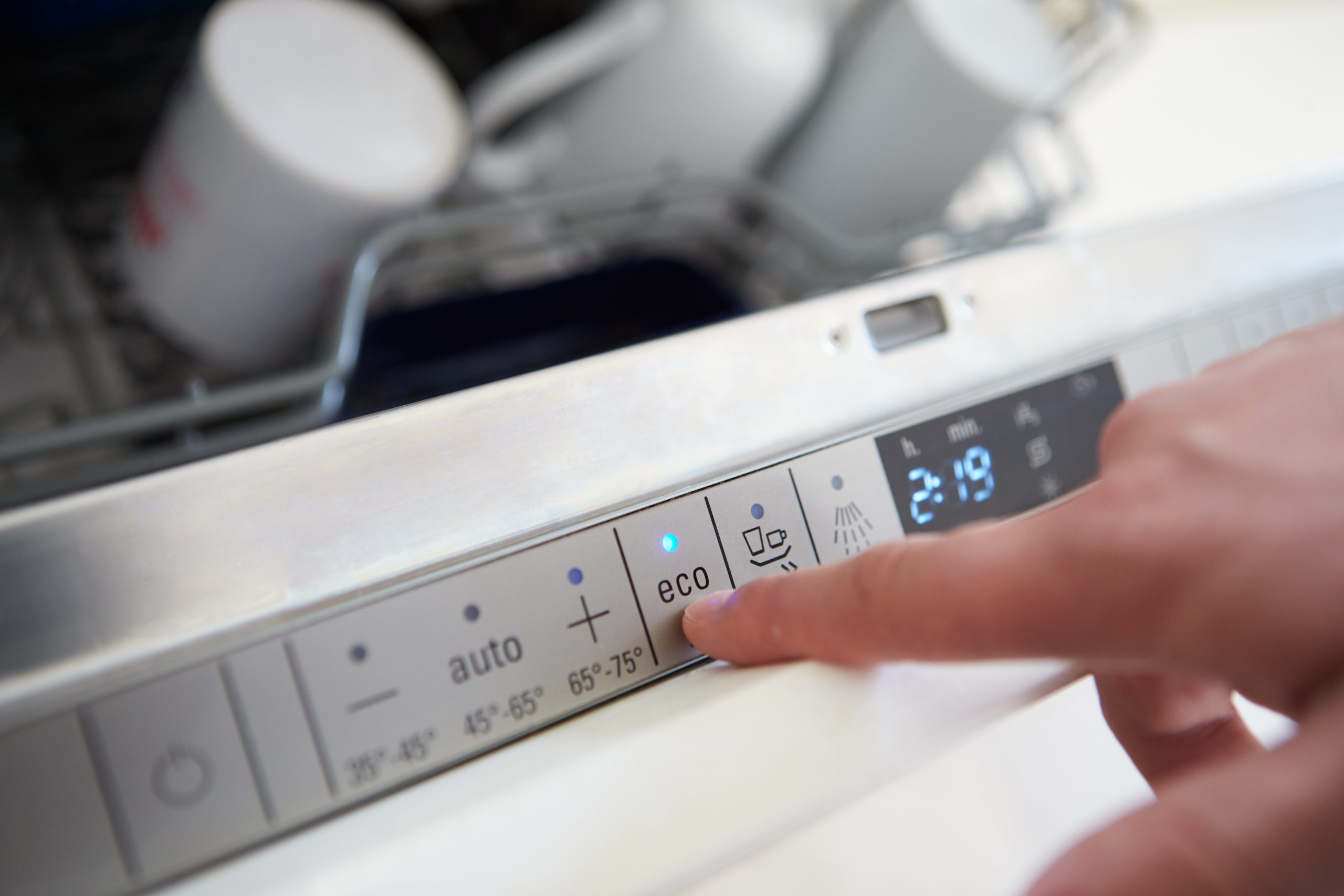 Energy-efficient appliances: Like the gold seal of approval in the appliance world, Energy Star appliances are those which have met strict energy-efficiency specifications set by the U.S. EPA, aimed at helping consumers save energy and money while safeguarding the climate. From dishwashers to washing machines to refrigerators and even electronics like computers and televisions, Energy Star appliances give you peace of mind that you're upping your sustainability game.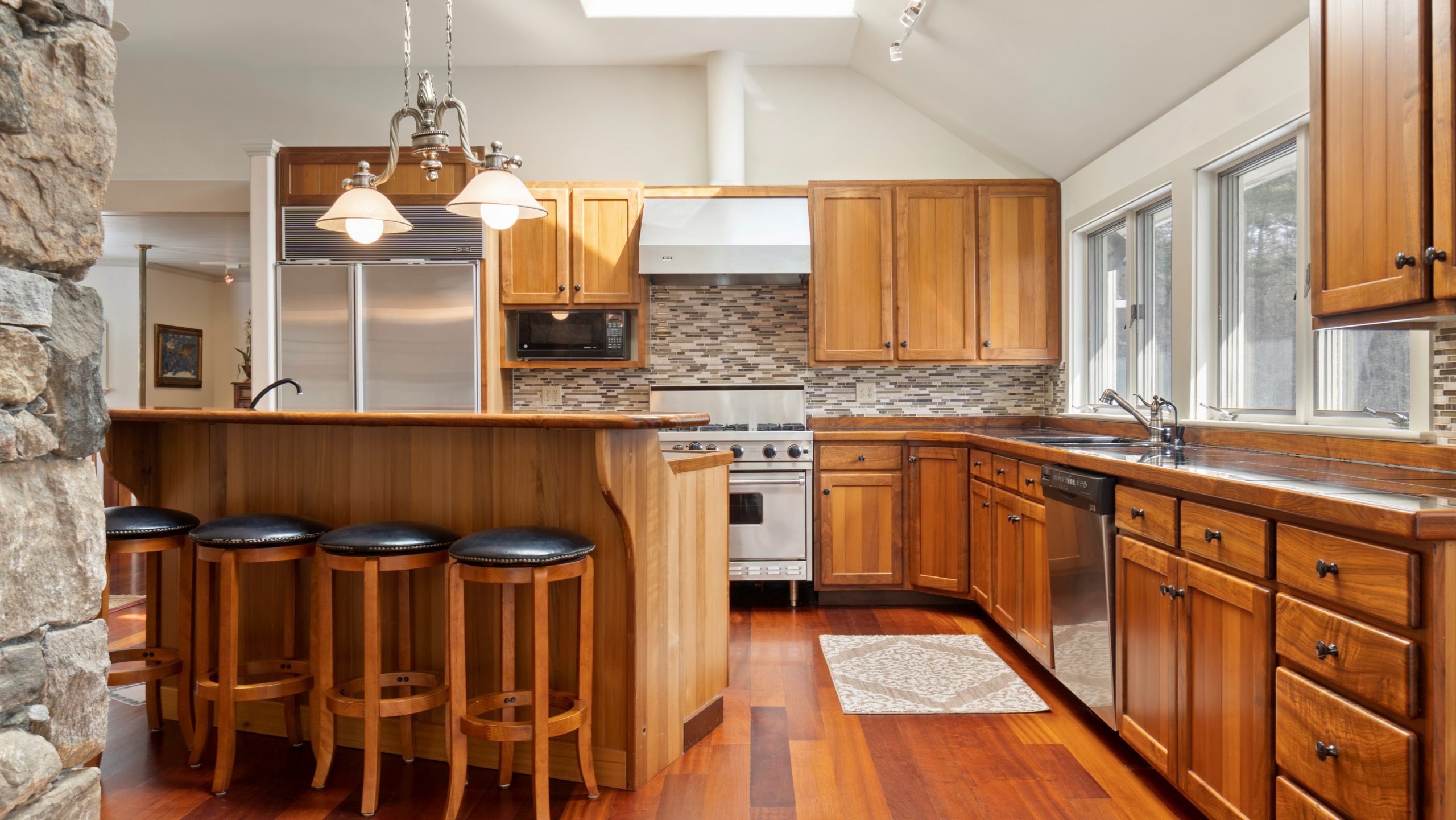 Sustainable countertops: Redoing your kitchen or bath and unsure how to make it greener? Countertops are a good place to start. Choose from a variety of stunning countertop options that are eco-friendly, recycled and/or nontoxic: favorites include silestone, bamboo, quartz, recycled paper/resin, recycled glass and other composites.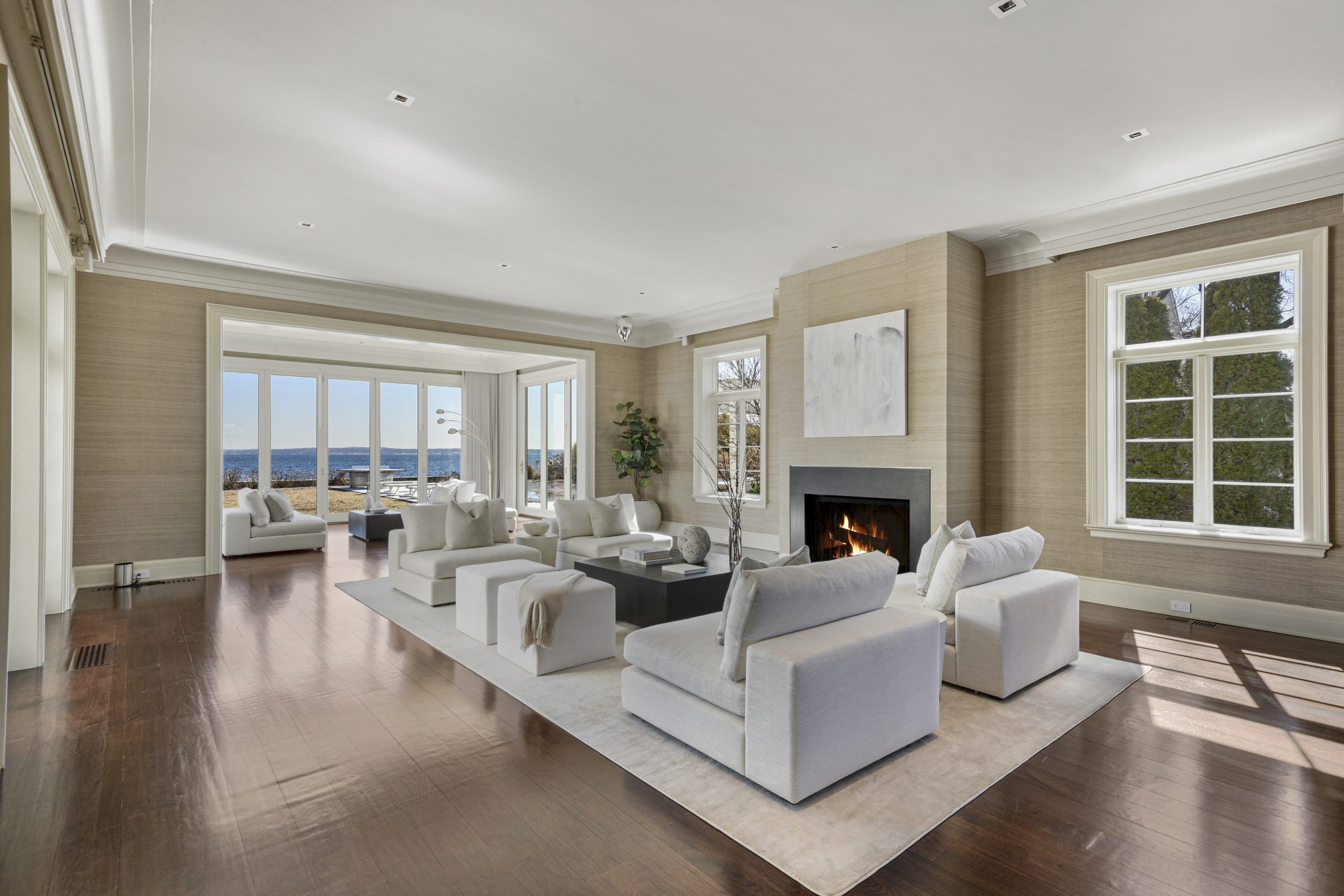 Natural wallpaper: With a focus on natural hues and textures, and one of the top design trends of 2022, natural wallpaper brings an eco-friendly, stylish touch. Traditionally made of synthetic materials, wallpaper can contain harmful chemicals and is nonrenewable, while woven natural-fabric wallcoverings like grasscloth, jute, raw silk or seagrass are an earth-friendly choice. Another option is eco-friendly paper wallpapers, which are not coated and typically consist of up to 60% recycled material. 
With an ever-increasing focus on home design that is sophisticated and beautiful yet also treats the earth with the same gentle touch we like in our homes, expect an even greater number of design-forward, eco-friendly options to become available for all types of home-improvement projects. This is a great time to upgrade your home with an eye toward sustainable luxury.