A home's design is often the blueprint of its owner's life—his or her passions, interests and overall style seem to find their way into every detail of its architecture, décor and even landscape choices.  Such is the case with these two historic Westchester County homes, both constructed in the early 20th century with meticulous craftsmanship and loving care.
Perched on the hillside of a private village road in Bronxville, lies a historic, Mediterranean-style estate, constructed in 1926 by renowned architect Charles Lewis Bowman, an award-winning architect during this thriving time of Bronxville's past.  Bowman is most known for his design of "Old Mill Farm," a stone manor Greenwich, Conn. estate that was previously owned by actor Mel Gibson, and marketed and sold by Sotheby's International Realty.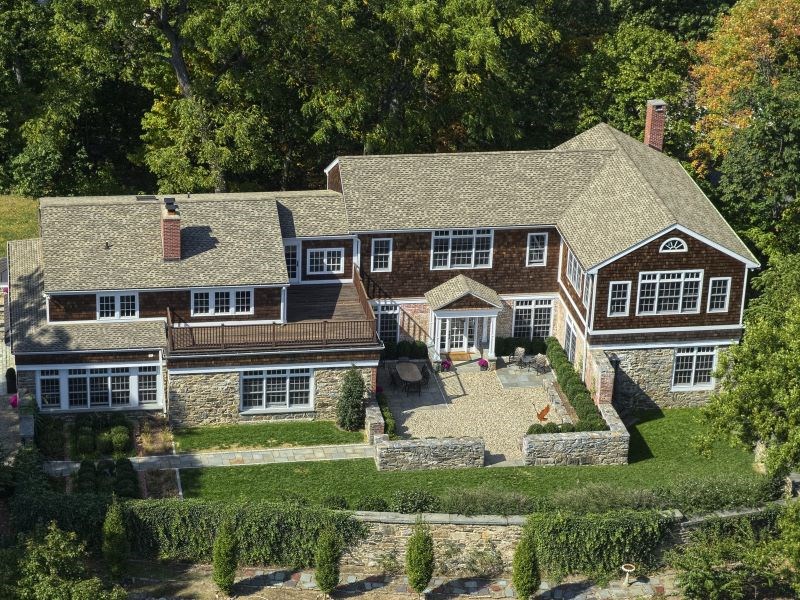 The residence, now for sale and listed by Bronxville agent Kathleen Collins for $5,595,000, was originally built for William J. Morden, an internationally renowned explorer and naturalist who contributed to the collection of the American Natural History Museum in New York.  Due to his devotion to the outdoors, nature-driven features and motifs can be found throughout the home, including decorative floor inlay with animal silhouettes and an intricately carved mantel over the fireplace. The home was purchased by the current owners in 2001 and has undergone an extensive restoration. Sensitive to its original details, the owners retained all the unique and historic features while bringing the house up to date in terms of convenience and comfort. New York City architect Michael Davis aided the owners in the restoration.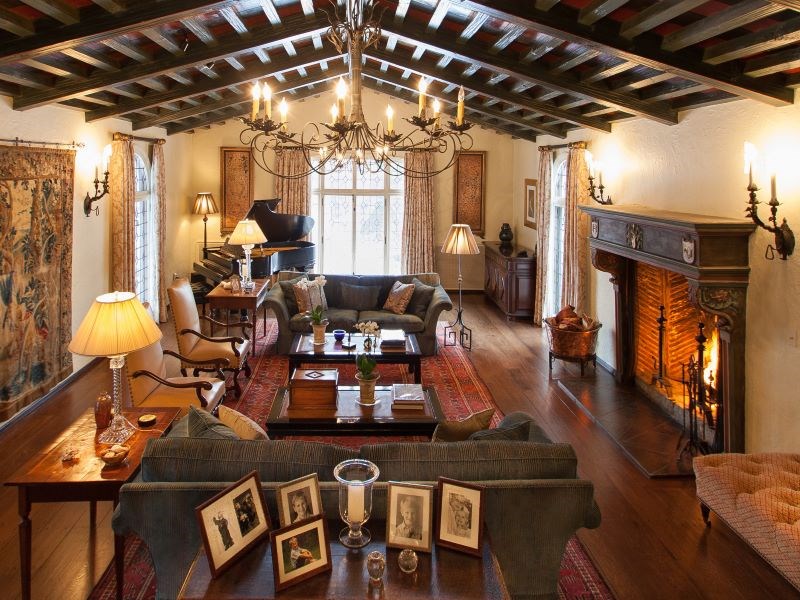 Each of the home's 13 rooms contains a distinct Mediterranean style, which includes original, Bowman-designed features such as vaulted beamed ceilings, herringbone floors, capiz shell sconces and leaded glass French doors. This authenticity continues throughout the first-floor library, dining room and solarium, which affords enjoyment of the surrounding outdoor beauty and impeccably landscaped gardens from a protective, interior space. Upstairs, the owners added a raised ceiling, meticulously detailed closet space and spa-like bathroom to the original master bedroom.
Not surprisingly, the home was selected by The Bronxville Historical Conservancy, which annually highlights one of the village's historic homes with a tour for community members.
Just a short distance away, a 1912 Colonial estate in Larchmont, listed by Larchmont agent Diana Schwatka and Rye agent Alix Prince for $2,198,000, offers its own distinct past influence, this time displaying an artist's touch.  Once owned by renowned Art Deco sculptor C. Paul Jennewein, the five-bedroom, 3,415 square-foot home has been updated to seamlessly blend its meticulously preserved creative charm and old world elegance with luxurious 21st century upgrades.  Jennewein's artistic footprint is still quite evident throughout the property today, from the two-story light-filled living room with 12-foot windows, designed in the early 1930s to showcase his works, to the sculptures that adorn the outside patio and the front entrance, and to the specially commissioned stained glass panels that are set in the front door.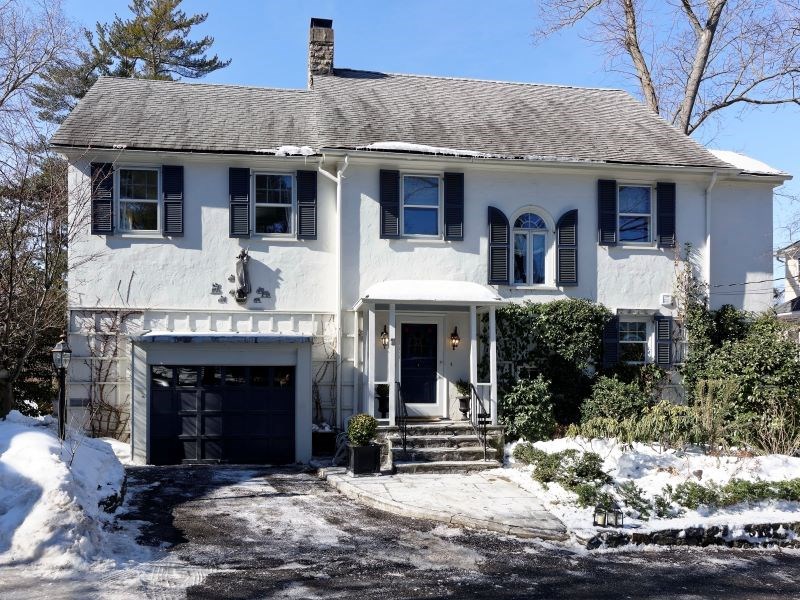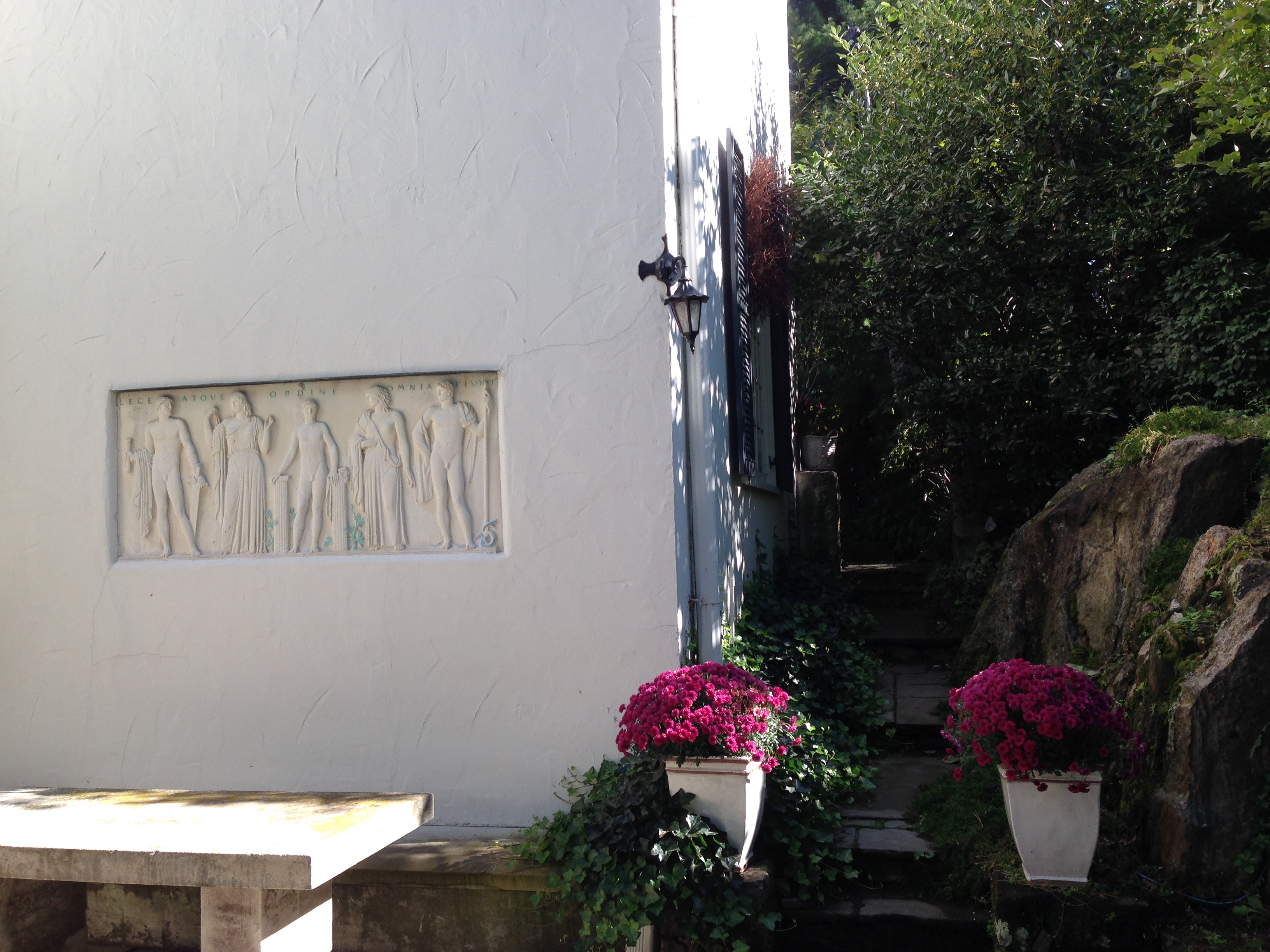 In addition to a new state-of-the-art kitchen and redesigned master suite, which includes a spa-like bathroom, the residence contains two fireplaces, a library, formal dining room, hardwood floors, and almost ¾ acre of idyllic outdoor space.  Expertly designed landscaping includes a true English-style cottage garden, with fragrant wisteria, roses, hydrangeas, and boxwood plantings.  A koi pond, fountain, rock walls and terraces, and meandering pathways, all original to the home, have been faithfully restored.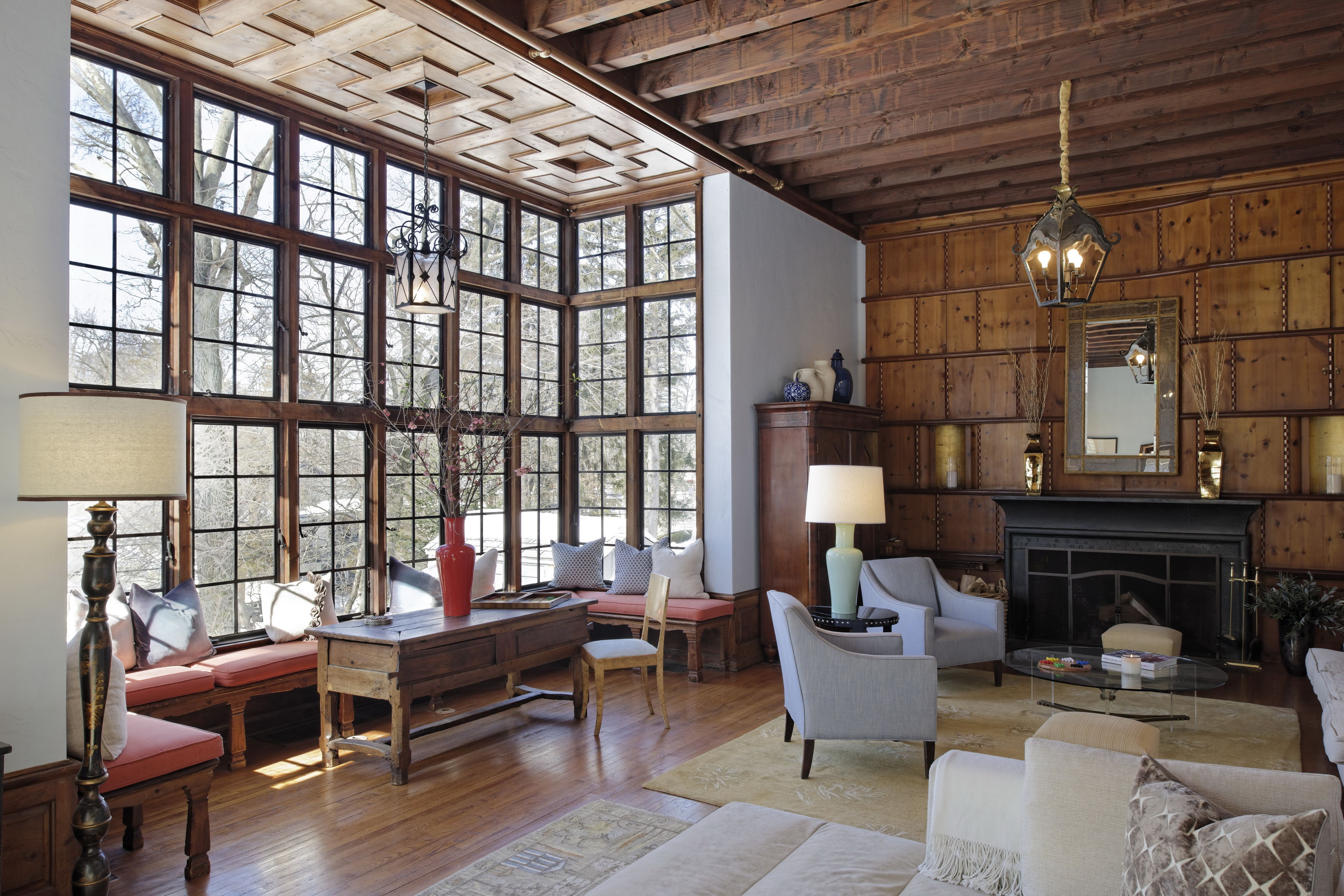 For more information on 279 Pondfield Road, please contact Kathleen Collins by phone at 914.715.6052 or by email at Kathleen.Collins@Juliabfee.com.
If you're interested in Larchmont's 11 Serpentine Trail, please contact Diana Schwatka by phone at 914.450.2295 or by email at Diana.Schwatka@Juliabfee.com, or Alix Prince by phone at 914.673.9324 or by email at Alix.Prince@Juliabfee.com.