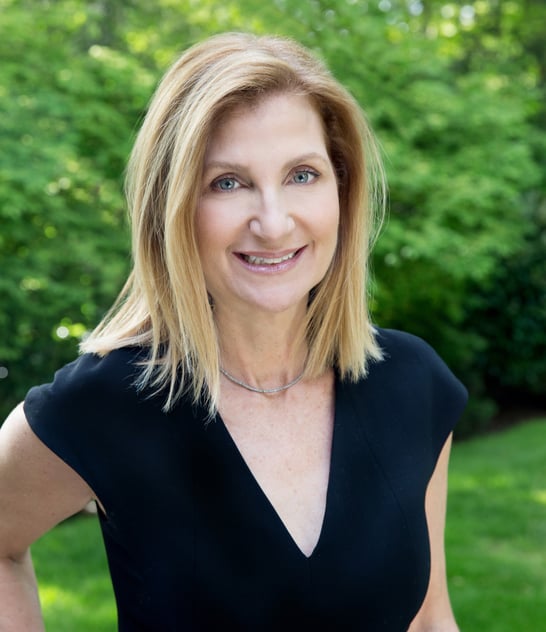 Andrea K. Weiss
Licensed Real Estate Salesperson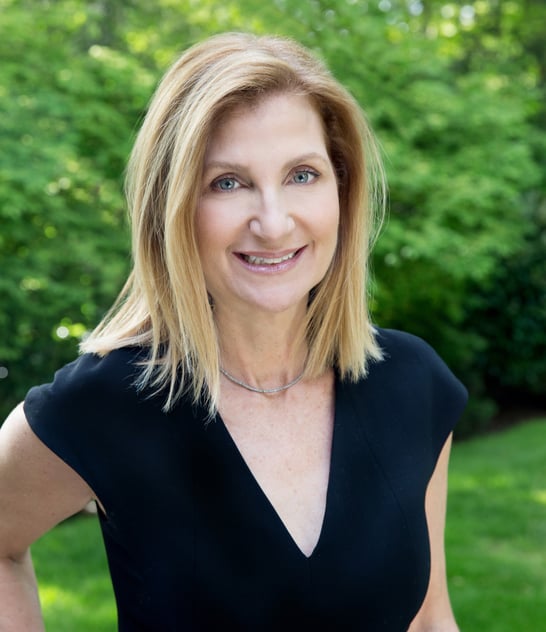 Andrea brings more than 23 years of elite real estate experience to her clients and is an active and involved member in the Scarsdale and Edgemont Community. Her vibrant community network and high level of experience ensure that her clients get the best quality of guidance and marketing for their listing or new home search. Andrea joined Julia B Fee Sotheby's International Realty in 2008 and is actively working as a full-time Licensed Real Estate Salesperson in Westchester County.
Having been a Director of Mortgage and Real Estate for TIAA-CREF, the largest pension fund in the world, for 12 years, Andrea has first-hand experience in marketing, negotiating and closing real estate transactions. This experience, along with her MBA in Finance from New York University Stern School of Business and Economics degree from Cornell University, gives her clients and customers the confidence that she can achieve their real estate goals.
Andrea is an active member of Scarsdale's Westchester Reform Temple, Sunningdale Country Club, where she's an avid tennis player and frustrated golfer, and the Junior League of Central Westchester. Andrea is currently serving as the President of the School Board Nominating Committee. She has been a past president of the Edgemont School Foundation and is on the Board of the Edgemont Community Council, The Cotswold Neighborhood Association and the Scholarship Council.
She is also a director at large of Scarsdale Family Counseling Services and serves the board of the PTSA. Andrea is an active member of New York City's prestigious Harmonie Club, where she maintains a close connection with her New York City network of potential buyers and sellers.
Whether she's on the tennis court or at the open house, Andrea's competitive nature and sharp instincts assist her in the representation of her clients with intelligence, creativity, confidentiality, and a winning attitude. Andrea is a member in good standing of the National Association of Realtors, New York State Association of Realtors, Hudson Gateway Association of Realtors and Hudson Gateway Multiple Listing Service.
Andrea is married with twin sons who graduated from Edgemont in 2014 and a son who graduated from Edgemont in 2018.
READ

MORE

LESS
Born In

New York City

Lives In

Scarsdale ( Edgemont)

Favorite Movie

Anything Tarantino

Passion

My family

Interests

Tennis, Skiing, Bridge, Golf, Reading, Netflix, Card and Board Games

Favorite Lyric

I decided long ago, never to walk in anyone's shadows. If I fail, if I succeed, at least I'll live as I believe.

Inspiration

People who overcome adversity with grace, courage and humor.

Can't Live Without

Macbook Air, iPhone
READ

MORE

LESS
Agent Designations
Licensed Real Estate Salesperson
Certified Buyer Representative
Certified Commercial Investment Member
Testimonials (33)
Transaction was handled professionally from beginning to end. Robert Bernstein
Andrea Weiss is phenomenal. I sold my house this spring and every aspect went smoothly due to Andrea's expertise and professionalism. In addition, I experienced a death in the family during the time I was selling my house, and Andrea jumped in, going above and beyond the call of duty, to help me finalize the house sale during a difficult time. SIobhan Dolan
Andrea Weiss of Sothebys Julia B Fee sold our 6 bedroom house in the Cotswold section of Edgemont in June of '22. This was my home of 37 years, so there was a copious amount of stuff to remove, as well as certain improvements to bring it to modern code. Andrea was with us, diligently and consistently, through the whole process. She always responded quickly to the countless questions and issues that came up. If a workman was needed, she always had someone available. She supplied a wonderful stager who improved the interior at a very reasonable cost. She was supportive, but also firm when needed.Once the house was listed, the pace was frenetic and stressful. We had multiple bids, Andrea guided us correctly, then brought a family known to her. The house sold at list price, which was higher than I had expected at outset. Buyers were very nice people, which was an unexpected benefit. I felt that I transferred my beloved home to a family who would care for it as I did.Andrea is experienced, very knowledgeable and just tough enough to handle high stakes transactions.I could not recommend her more. Anna Sass MD
Andrea was incredibly helpful from the moment meeting her during an open house through the final walk through. We felt well-supported through our first home purchase, navigating every step of the way and answering all the questions we had. This really helped us in feeling comfortable in being welcomed into our new community! braden allchin
We worked with Andrea over a long period of time to purchase a house. During the process she was always patient and responsive. She is an absolute expert in the neighborhoods she works in, and was instrumental in helping us learn more about the tradeoffs between different towns. Her valuation of of properties proved to be almost always correct. As first-time home buyers, she guided us through the entire process from bidding, to contracts, to mortgages. She is a great resource and very generous with her time, but never pushy and prioritizes your interests. B. Dizard
Our experience working with Andrea has been simply amazing. Her expertise and passion comes across immediately through her (i) knowledge of the area, (ii) thoughtfulness and curation of potential homes, and (iii) navigation of complex processes involved in a home purchase. These are just some of the ways she helped find our dream first home. Most importantly, Andrea is warm and patient; she made sure we got the exact house we were looking for and made us feel comfortable despite getting close on multiple opportunities. She is very responsive, resourceful, and always went the extra mile for us. We couldn't recommend her more and will eagerly work with her for future moves! Buyer Client
Andrea was incredibly responsive and communicative with us throughout the process of looking at and buying a house. She understood our family's specific needs and what type of house we were looking for, and went out of her way to make herself available for showings. We were so pleased with the experience that we asked Andrea to be the agent when we sold our first home. She made everything easy for us and was very upfront about what to expect from the process. Everything went smoothly and we felt we were in excellent hands the whole time. silviagk2
Andrea perfectly understood our family's needs in buying a new home. We liked working with her so much, we asked her to sell our first home too! She was always in communication with us and incredibly helpful throughout both processes, with great knowledge of the markets. We will definitely be recommending her to friends and family in the area. johndziuban
Andrea is an experienced real estate professional who has successfully guided me through the entire process of selling my home. Her background in finance coupled with her extensive knowledge of Westchester real estate makes her a formidable agent. Her advice on when to list my home and her pricing strategy were spot on. She responded to texts in a timely manner and always fielded my questions. Her network and contacts in the field are extensive, allowing her to communicate with other brokers and connect potential clients to possible properties. She is also incredibly personable and realizes that selling a home is stressful. Her compassionate approach made me feel at ease and that I wasn't navigating this process alone. I highly recommend Andrea and am confident that she will be able to secure my next home. Heidi Laudien
Andrea guided us every step in the way as we bought our dream house in Chappaqua. Our search initially was focused on Scarsdale (where Andrea is an expert), but when we decided to broaden our search, it was Andrea who suggested we look in Chappaqua, and we learned that the town would be perfect for us. We quickly found exactly the house we were looking for, and Andrea guided us through the purchase negotiations. Our offer was accepted promptly, and we were able to go into contract quickly, without a bidding war, which is very unusual in this market. Andrea then provided us with expert advice through the home inspection and closing processes, she recommended a terrific set of service providers (attorney, mortgage broker, home inspector), and she helped us navigate the minor obstacles that are part of any real estate purchase. Working with Andrea was a pleasure. She's a lovely person, deeply knowledgeable about the Westchester housing market, and very responsive. We would be delighted to recommend her to any friends or family looking to move to, or within, Westchester.
Andrea is smart, knowledgeable, personable and a true professional. Andrea worked with us on the sale of our house and the purchase of another. Our sale had a number of unusual complications and complexities and Andrea's expertise and advice resulted in the successful sale of our home. Her knowledge on all topics and the mentality of both buyers and sellers added incredible value to the process. Selling and buying a house is an emotional experience and Andrea's calm demeanor helped to ease the anxiety associated with both transactions. I recommend Andrea without hesitation and would not consider working with any other agent for my future real estate needs. Marcy Klein
Andrea Weiss helped us avoid two monumental mistakes during the height of the pandemic. She went above and beyond in every way throughout our purchase. Her constant availability was critical during this process. Even in a seller's market she managed to negotiate a very good price for us, and we're thrilled in our dream house!! She was also able to recommend contractors, etc to help us evaluate our needs. We 100% recommend Andrea! Kim Rosen
Many realtors can list and show your property but few will add value to the process. Andrea is the rare realtor that adds lots of value. She is experienced, knowledgable, smart and attentive and well equipped to help navigate the entire sale process from pre listing to closing. Our sale involved a number of complications related to title, mortgages and a protracted negotiation of a sale contract. Andrea's expertise and professionalism allowed her to provide sound advice throughout the process that ended with a successful outcome. One does not know before launching a sale process whether it will simple or complicated but it is very much in your interest to be prepared for complexity and to have Andrea leading your team.  Henry Klein
Andrea helped my wife and I buy a house in the midst of the craziness created by the Coronavirus pandemic, and continued to stay on top of everyone involved even when it seemed like no deal would happen. Even after the contract was signed, Andrea stayed close to the deal and helped ensure that the process was as smooth as possible. Strong recommendation
Andrea was so helpful while we were searching for our new home in Scarsdale. She is very professional, incredibly intelligent about the area and very attentive. She did not blast us with crazy amount of listings, instead she hand picked the ones that really fit our criteria. The whole thing was extremely efficient and effective. Zinuo Wang
A+. Andrea helped my wife and I find our first place in Westchester, NY. She's smart, responsive, patient, nice, and helpful. She knows the area the and industry extremely well. We wouldn't use anyone else
We had a wonderful experience working with Andrea to buy our home. Through every step of the process - from initially exploring the area to making and negotiating our offer and contract - Andrea was incredibly knowledgeable, responsive, attentive to detail, and patient. We always felt that she was honest and was acting in our best interests, and we never felt pressured while working with her. After closing, Andrea has continued to be a valuable and trusted resource, referring us to a range of service providers in the area. We have already referred Andrea to multiple friends who are looking for homes in the area and would highly recommend her to others! Laura Goldman
Andrea was exceptional in all aspects of our home search. I don't know how we could have ever received better guidance and support during our search. We always felt like we were in good hands and never made a decision without her support. It goes beyond closing on a house, she's a valuable resource in the community to help guide/answer any questions we have and above all, we also consider her a friend. Thanks!! Jeffrey & Jessica Perrin
Andrea found us the perfect house in Edgemont! She was a tremendous resource through the entire process, offering advice and referrals related to mortgage professionals, contractors, service providers, local schools and more! She helped ease our family's transition from NYC to Westchester and could not be more effusive in our recommendation of Andrea! Alan Ratner
Andrea worked with us during many exciting, yet chaotic transitions - as we left NYC, moved cross-country, and welcomed our third child. Andrea helped us each step of the way, showing us different communities, securing a rental, and ultimately helping us find the house we now call home . Andrea was always incredibly knowledgeable, available, and professional. Jennifer and Michael K
Andrea Weiss came highly recommended to us by friends. This was our 5th home purchase in 20 years during which we have interacted with several dozen realtors. Andrea stands at the top of the heap. She was extremely patient and eventually helped us secure our perfect home in Purchase. We would strongly recommend her to anyone looking to buy or sell a home in the area. Lishan Aklog, MD
We had our house on the market for over a year when we made the switch to Andrea Weiss and Julia B. Fee. Within 2 months our house was sold and we found our new dream house. Andrea was assertive, effective, always available and we are forever grateful for her knowledge and expertise. Maria and Bret R.
We found Andrea through one of her listings and liked her business background and warm personality. We looked for houses for almost 2 years. Andrea was always patient and gave good advice. We had our young children come to all house visits, which certainly could not be easy for a broker. She became like an aunt for the kids. We consider Andrea now part of our family. Sabine and Steve B.
Andrea was informed, honest, thorough and very thoughtful. When our closing was delayed, she helped facilitate a difficult situation and helped get us to an end point. Steve and Sarah B.
From the first meeting with Andrea, we knew we were in great hands...she made the search for a home painless, and helped us focus on the most important things for our family. Andrea is also a fantastic go-to resource for all things lower Westchester! Highly recommend her for anyone making the move to our area! Susi and Scott C.
Andrea did a wonderful job selling our house. She was so focused, kind, and offered so much personal attention. Her knowledge of the community and her real estate smarts made it a pleasure to work with her. Heather and Lee S.
Andrea is a genius. She smoothed over all the bumps and the whole process from first meeting to closing took less than five months. She then found us a new house within the same period. She is hard working, clever, intelligent and a brillant strategist. She is an excellent people person, and she knows the best tradesman so her help continues after the closing. Marlene and Donald B.
Andrea is a pleasure to work with. She was able to understand our goals and help us find the perfect property. Her knowledge of the market and surrounding towns was vital in helping us purchase our first house in Westchester. Jessica and Michael Z
Andrea is by far the most professional, knowledgeable and personable real estate agent we have ever had the pleasure to work with. She is so responsive, caring and generous before and well after business is done. Homeowners and home seekers in Westchester are lucky to know her and even luckier to work with her. Arushi R. and Giuliano I.
Andrea sold my house last spring in one day over the asking price and was a pleasure to work with. She moved the process forward with focus, balance and professionalism. My husband, who is a major NYC commercial real estate broker, was very comfortable with her assessment of next steps in the negotiation. We were very happy with process as well as the outcome. Michele C.
Andrea worked very hard to sell my house. The location was a bit challenging but she marketed it positively. I am a single woman and she was with me every step of the way staying upbeat but realistic through all the ups and downs. After we had a contract she watched the rental market like a hawk and was able to secure my family a great house. We are all very happy. J. Gordon
We have used Andrea as a seller's agent and a buyer's agent. She was instrumental in the sale of our house above ask in 3 weeks. In our search for a new home she demonstrated her expert knowledge of properties and communities. Andrea is a patient professional who provided total support and zero pressure during an exciting and difficult transition in our lives. Scott and Melissa R.
We met Andrea on a whim when we went to see a house where she was the listing agent. We were so impressed by her sweetness, intelligence and her incredible familiarity with the area, we chose her to be our broker, and will do so again without reservation. Andrea is not just our broker, but our friend. Illana R
Andrea K. Weiss in the News
Yes, I would like more information from Sotheby's International Realty. Please use and/or share my information with a Sotheby's International Realty agent to contact me about my real estate needs.
By clicking Send Message, I agree a Sotheby's International Realty Agent may contact me by phone or text message including by automated means about real estate services, and that I can access real estate services without providing my phone number. I acknowledge that I have read and agree to the Terms of Use and Privacy Policy