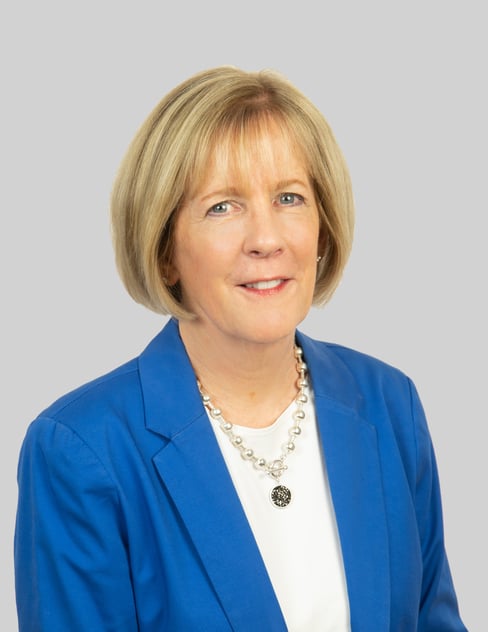 Laurie Russell Levitt
Licensed Realtor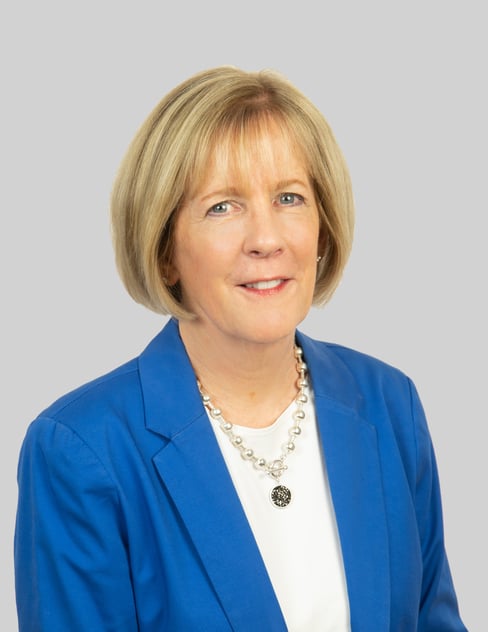 Whether you are a first-time buyer, a seller, or even a seasoned veteran you will need the services of a full-time experienced agent in today's marketplace. There are many opportunities and pitfalls to navigate through, and who you choose to work with makes a difference.
I have been a licensed Realtor since 1985, which has allowed me to see the ups and downs of the market and the economy. In the end, real estate has always proven to be a good investment if chosen wisely. My goal on each transaction is to attend to every detail so that my clients have a good experience with the least amount of stress and gain the best results.
Being a lifetime resident of the area gives me knowledge of neighborhoods, schools, market conditions, zoning, and building regulations. From years of experience and ongoing education, you will benefit from my ability to negotiate to meet and fulfill your best interests. I look forward to representing you!
Professional Experience: Realtor since 1985 Lifelong Resident in the Area Graduate of Endicott College (Associate Degree) Graduate of the University of Bridgeport (Bachelors Degree) Member of the National Association of Realtors Member of the Connecticut Association of Realtors Member of the Northern Fairfield County Association of Realtors Board Member of the Brookfield Education Foundation.



READ

MORE

LESS
Agent Designations
Accredited Buyer Representative
Graduate, REALTOR® Institute
Senior Real Estate Specialist (SRES)
Seller Representative Specialist
My Awards
Gold Award 2016,2020
Silver Award 2012, 2014, 2017, 2018
Bronze Award 2011, 2013 ,2019, 2022
Connecticut Magazine Five Star Award for Customer Service 2014-2021
Westchester Magazine Five Star Award for Customer Service 2013-2021
My Specialties
Buyer and Seller Specialist
Lake Properties
Foreclosure
Testimonials (22)
Our Realtor®, Laurie Levitt, was truly exceptional. She made our home-buying process as pain-free as possible. Nothing escaped her notice, and we knew we were in good hands with her. She really helped to provide us with the confidence we desired in making such a large and impactful purchase. 10 out of 10 would be recommended! Christopher Matthew Del Campo
Laurie Levitt was amazing as my agent - very professional and attentive. Kimberly D Russell
Laurie sold our home in 3 weeks. We found her to be the best realtor we have ever dealt with. She was very knowledgeable about the current market and her advise on many issues was spot on. We would highly recommend her to anyone seeking a realtor. Past Client
Laurie was there for me 24/7 to answer every question and concern via text, phone calls and face to face. She negotiated fierce intentions with several buyers/agents both local and out of the area throughout bidding wars on my lake home. She always had my best interest in mind, thanks to her extensive knowledge and experience concerning how to set the correct asking price followed by how to choose the best buyer. She was on top of all situations caused by an incompetent inspector and an unreasonable buyer because she always knows the most honest and competent people in the area to immediately call who in turn, prioritize ME because of her long time relationship with them. Because our business relationship hinged on the most important transaction of my life, Laurie made me feel like an old family friend who would never steer me wrong. Her advice held true through the process. If you are looking for a realtor (and I interviewed 5 top realtors in my area) who views her business as a passionate career choice and not a job, then pick Laurie. She is a smart business-minded professional who is not only honest, efficient, and well- organized but she will give you truly the personalized relationship you deserve during this hectic time of your life where trust and respect are key. Past Client
We were extremely satisfied with how Laurie Levitt handled the sale of our house. There were several unfortunate challenges along the way that at times made us anxious and nervous. However, Laurie knew how to deal with each problem as they arose in a calm and confident manner. Her professionalism, dedication to us and knowledge in handling the various situations made us feel comfortable that we chose the right realtor. You won't be disappointed in Laurie Levitt Past Client
My wife and I cannot say enough about Laurie's expertise, professionalism, and also knowledge in presenting our home in its best possible light. So many of the anxieties and angst in selling our home, while at the same time finding a new one out-of-state, were alleviated by Laurie's steady calm and assuredness throughout the whole process. There was not a milli-second when we felt that our interests were anything but a her top priority. Her help and advice in getting/ presenting our home for sale, as well as hints and suggestions in finding our new home were invaluable. It is not an over statement to say that Laurie is brilliant in what she does. Past Client
I started hunting for my first house in March. Due to my single income I needed a house in a very difficult price range for my area, and where others doubted that it was possible, Laurie stepped up and dove right in with me searching. We went and saw many houses, and went through every kind of issue when looking at houses in the 190 range (leaky roofs, basement, septic issues). Laurie was an excellent guide in what houses were worth the work and what ones where impossible. When it came down to negotiations she saved me on several occasions from bad deals. In the end we found my perfect home, in a great area with minimal work needed on the property. Buying my first home at 25 was an experience I never would have gotten through without Laurie's guidance! Past Client
I was a 1st time home buyer with all that statement entails.....Laurie was and is a complete professional, she addressed my fears and made the process easier, frankly more retail professionals need to work on the things that Laurie does and makes it look easy. I would absolutely recommend her to anyone looking to buy a home. Past Client
We recently closed on a house in an area completely new to us. Laurie has been an extremely valuable resource throughout the sales process and continues to make herself easily available to answer all of our obvious questions about the new area. From the moment we first saw the home, Laurie has been knowledgeable about all the details of the house, the considerations of the neighborhood and an indispensable aide in the negotiation process. Over the years, we have come in contact with a number of real estate agents....Laurie is head and shoulders above all of them. Past Client
Laurie was a great agent and advisor throughout the process...We would recommend Laurie to anyone who is looking for a great experience in purchasing a home in the community!! Thanks Laurie!!! Past Client
Laurie is personable, and professional - she got us to the finish line in two separate closings. First selling in 2011 and then buying in 2014. We highly recommend Laurie especially when timing is a critical concern. Thank you Laurie for making our dreams come true! Expertise, energy and enthusiasm is Laurie Russell Levitt!!! Past Client
LOOK NO FURTHER!!!! If you are looking for a patient, knowledgeable, friendly, responsive and all around amazing real estate agent, Not only is she an amazing real estate agent but a great person also. Laurie Levitt helped me find my dream piece of property that happened to have a not so dreamy house on it. The best part is that the not so dreamy house is now becoming my dream home because the whole package was priced so low it enabled me to redo the home.....yaaaaaae Laurie Levitt. Oh yeah...did i mention she has a great sense of humor also? That's most important in my book! Seriously, who wants to drive around all day or days with some lame duck who seems like they just want a pay day for your hard internet searching. Not with Laurie she works just as hard if not harder finding you your dream home. Go with Laurie Levitt and you have my word, your house hunting will be dream home filled or in my case dream property. Happy hunting... Past Client
I highly recommend Laurie. She was huge help in the purchase of my first home. She guided me through each step of the home buying process, giving me confidence with my purchase. Past Client
Laurie is very professional, courteous and knowledgeable. She sold 2 properties for me on the same weekend that they were put on the market. It truly can't get much better than that!!! I was extremely happy with Laurie and would use her again either to purchase or sell a property. She is truly one in a million. Past Client
I can't recommend Laurie highly enough. After my mom died suddenly in the winter, she was the broker for the sale of my mom's house and some adjoining land in Danbury. From start to finish, Laurie managed the process with exemplary skill. She had a clear and realistic sense of the pros and cons of the property and the features that would both attract and concern potential buyers. She did her background research and helped us look at different options for the adjoining parcel. She had good judgment in advising us what needed to be upgraded or repaired and what should be left as is. Because of her excellent relations with various subcontractors and tradespeople, she was able to bring people in who did timely work at a fair price. When the drenching rains caused problems in the basement, she sprung into action like it was her own house. Our whole family was very appreciative of Laurie's work and she definitely deserves the highest rating. recommend her highly enough. Past Client
If you are thinking about selling or buying a home in the Fairfield County Area, may I suggest you use Laurie Russell Levitt from William Pitt Sotheby's. While you may think that the listing agent doesn't matter, let me assure you it really does. Of course everyone's situation is different. You may want to wait for your higher asking price and hold out as long as you can, or you may want to sell your house quickly. Whatever your situation may be Laurie is patient and works with you, not just for you. Laurie is easy to work with and she cares about the best outcome in every situation. I've not only had the pleasure of working with Laurie in selling and renting my homes. but I've also recommended her to friends and family, only to be thanked profusely for doing so. In my opinion you won't ever go wrong using Laurie when it comes to your real estate needs. If you want to work with a true professional, you will choose Laurie. She is as enthusiastic as she is knowledgeable and is also extremely honest and easy to work with. You will not regret choosing this agent. In my opinion she is the best! Past Client
Laurie has been absolutely spectacular as my real estate agent. We just finished closing on our home and I must say it was a stressful process! Having Laurie on our side to manage the many ups and downs has been an extraordinary resource. Laurie's expertise and industry knowledge allowed me to make an informed decision! Thanks Laurie! Past Client
One day on a whim my husband and I called up Laurie Levitt to discuss the possibility of putting our house on the market. Less than 3 months later we are settled in our new home! She walked us through every step of the process with her vast knowledge of the real estate market and the community. Her contacts are endless. Thank you Laurie for giving us great advice and getting things done! Past Client
Laurie was absolutely fantastic to work with. She was professional, responsible, and always had a smile. My wife an I were dealing with a short sale, and she was a great person to have on our team. She gave us great advice and was able to handle tough situations. Past Client
My experience with Laurie Levitt was excellent. Laurie is the consummate professional. Highly knowledgeable and experienced, she exceeded my expectations of a realtor. She knows her market and her clients and goes above and beyond to give you the attention and personalized service you expect in the home buying/selling process. She was very responsive to all my concerns, provided expert guidance in all matters and is a skilled negotiator. Highly recommended! I would definitely hire Laurie the next time I am in the market. Past Client
I was buying at a very difficult time after a divorce. It was late fall heading into winter and not the best time for buying a house. Laurie went to work fast finding the right homes for me to view and narrowing down the best options for me. She worked tirelessly throughout the process and made quick decisions that in the end turned out to be critical. We found the perfect home and we couldn't be happier. She is extremely professional and dedicated. Laurie guided me through the entire process, from loan pre-qualification to searching for houses to making the offer and closing the deal. I certainly encountered some stumbling blocks in my home purchasing experience, I credit Laurie with facing each issue head on and helping to make it as smooth and as stress-free as possible. I would recommend Laurie and certainly use her again to purchase and/or sell a home. Past Client
Laurie sold two homes for us and helped us purchase our current home. We recommend her highly. One thing we really liked was her follow-up. She always called the people who came to look at our homes for feedback and then would relay the info to us. She is extremely professional and has a good insight to the current market. We will use her when we move again!! Past Client
Laurie Russell Levitt in the News
News Times
Hot Property: Enjoy the beauty of lakeside living in Brookfield contemporary…
News Times
Hot Property: Brookfield five-bedroom offers high-end details on 1.84 acres…
Yes, I would like more information from Sotheby's International Realty. Please use and/or share my information with a Sotheby's International Realty agent to contact me about my real estate needs.
By clicking Send Message, I agree a Sotheby's International Realty Agent may contact me by phone or text message including by automated means about real estate services, and that I can access real estate services without providing my phone number. I acknowledge that I have read and agree to the Terms of Use and Privacy Policy