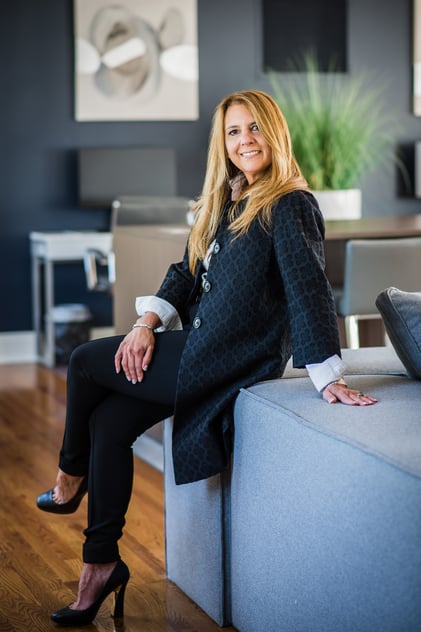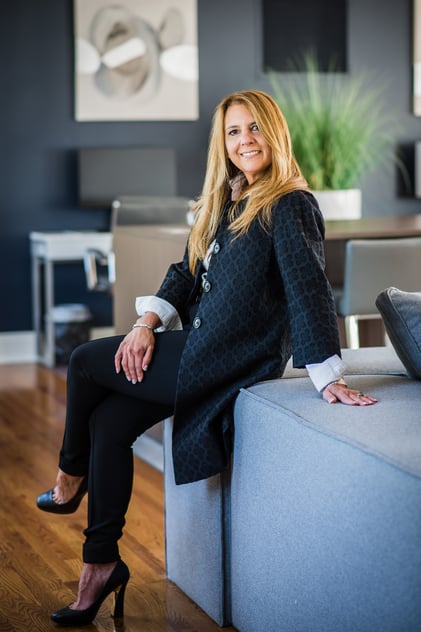 Westport
199 Post Road East
Westport, CT 06880
Mersene is one of the best-connected real estate agents in Fairfield County.
Raised by a proud Greek family in the Deep South before spending years living an international life, Mersene ("Mer-seen") understands relocation and how important it is to make a house a home. She is an expert at finding the right home for her clients, especially those making a move from far away.
Mersene roots are firmly planted in hard work, developed waitressing at her family's Mississippi restaurant at an early age. She also understands what it is like to live a modern, global lifestyle having lived in five countries over the past 20 years. Having lived in Taiwan, Indonesia, Thailand, Japan, and Hong Kong, and moving six times in 12 years she understands the stresses of relocation and is an expert and lessening them.
She has developed a keen perspective on the challenges of working with various international customers and assisting them with making the right choices. She knows the challenges of familiarizing oneself with a new market and/or making a new home.
Mersene has built two successful businesses (and shepherded two children through international moves and adjustments) by putting her customers first and by paying attention to the smallest detail - as those can have the biggest impact!
An accredited home stager, Mersene runs "Indulge by Mersene," an online luxury home decor store.
Mersene looks forward to helping you find the perfect property and will give your current home maximum impact.
READ

MORE

LESS
My Awards
2022 Platinum Award Winner
2022 LM Homes Team #1 in Dollar Volume & Units for Top Office Team
2021 Gold Award Winner
2021 LM Homes Team #1 in Dollar Volume for Top Office Team
2020 Bronze Award Winner
My Specialties
Accredited Home Stager
Certified Probate Specialist
Relocation
Testimonials (7)
Mersene and Lainie went over and beyond-Having two agents made such a difference than my past experiencesWe would reccomend this team to anyone in the process of buying or selling which we did both with them- Their referral was fantastic as well when we  bought a home in Florida.They are an outstanding duo! The Desrosiers
Lainie and Mersene are absolutely fantastic to work with. Truly a power duo! They did a great job finding homes that fit our needs, and were always flexible with our ever changing schedules. Lainie has tremendous knowledge of the Fairfield County market, and Mersene is a talented designer who really helped us visualize each home's potential. We would strongly recommend LM Homes, and will certainly be using them again in the future! John & June Chestnut
We used Lainie and Mersene (LM Homes) to find us a home in the Westport/Southport area. They were instrumental in negotiating a tricky purchase. Their professionalism, experience, support, toughness and tact got the job done. They are just tireless agents in the way they represent clients. No detail is overlooked and their commitment is unparalleled. We have never experienced better. You would be fortunate to have them represent you! Michael & Marigrace Lalli
We can't say enough about working with Lainie and Mersene. It felt like we were house hunting with family! They are both great listeners, smart, kind, and loving, and they top that off with knowledge of the area/ market, perfect professionalism, and ruthlessness whenever necessary. They are incredible advocates for their buyers. To top it off, we were first time buyers and Lainie and Mersene walked us through every step of the process. They helped us find the right loan, an attorney, inspector, etc. They continue to make local service recommendations for us as well - way above and beyond their remit. You won't regret working with these women - they are experts in what they do and take good care of their people. Josie Amendola and Patrick Barker
Creative, Energetic, and on-point in every way. Mersene and Laine held our hands and hearts through the whole process of change. They were dedicated to our business as well as the care and concern of the home. They were accessible at all times and pulled out all the stops making the process of finding buyers that fit, all the while making sure they listened to our needs and our desires, they honored that we mattered and came first. They were patient and honestly made it fun! JoJo Keane
Mersene Norbom is amazing. Mersene is extremely professional, provides quick and accurate information, knows the community well, and actively seeks to understand my needs and ways to fulfill them. Aaron Seymour
As my closing date fast approaches, I wanted to reach out and say how much I appreciated the staging work you did for both of my houses. Last summer, you made my home more beautiful than I imagined possible. It rented immediately and that's because of how you prepared it for rental. Then, when I changed my mind about owning a second home, you were able to stage it so that I could put it on the market right away. I was so grateful for your special touch. Plus, there was very little monetary output in terms of purchasing items for the homes in either case. I was thrilled with your hourly fee and how quickly you and Liz did your magic using my own furniture, both times! In fact, I didn't want to leave either house after you did your thing. It goes without saying how much I also appreciated your real estate skills. Your willingness to do open houses every Thursday and Sunday were key to getting my house sold, during the Holidays even! I can't thank you enough, Mersene. Please let anyone who is thinking of using you for staging or selling their home to give me a call. Tanya
Mersene Norbom in the News
Mersene Norbom

Licensed Real Estate Salesperson
Yes, I would like more information from Sotheby's International Realty. Please use and/or share my information with a Sotheby's International Realty agent to contact me about my real estate needs.
By clicking Send Message, I agree a Sotheby's International Realty Agent may contact me by phone or text message including by automated means about real estate services, and that I can access real estate services without providing my phone number. I acknowledge that I have read and agree to the Terms of Use and Privacy Policy