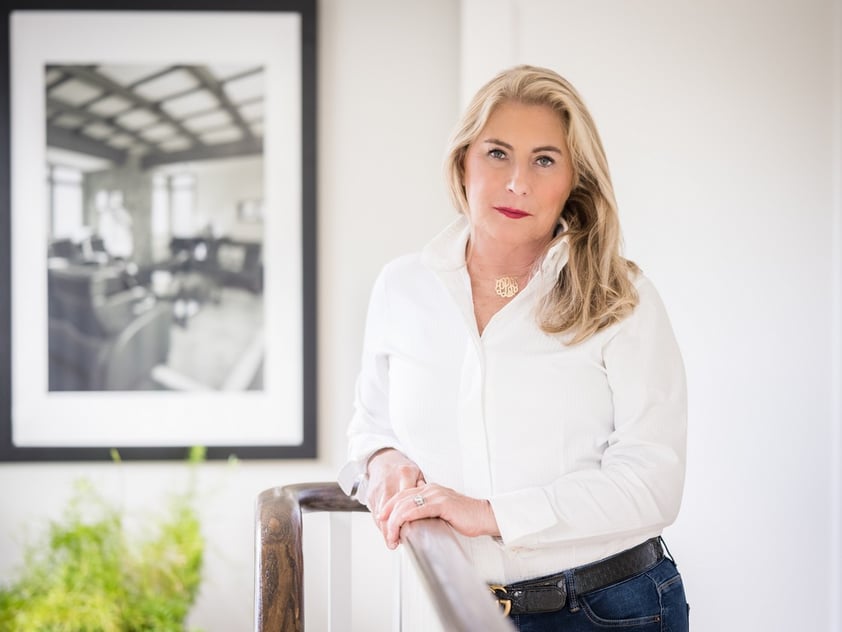 Pat Kennedy Lahoud
Real Estate Salesperson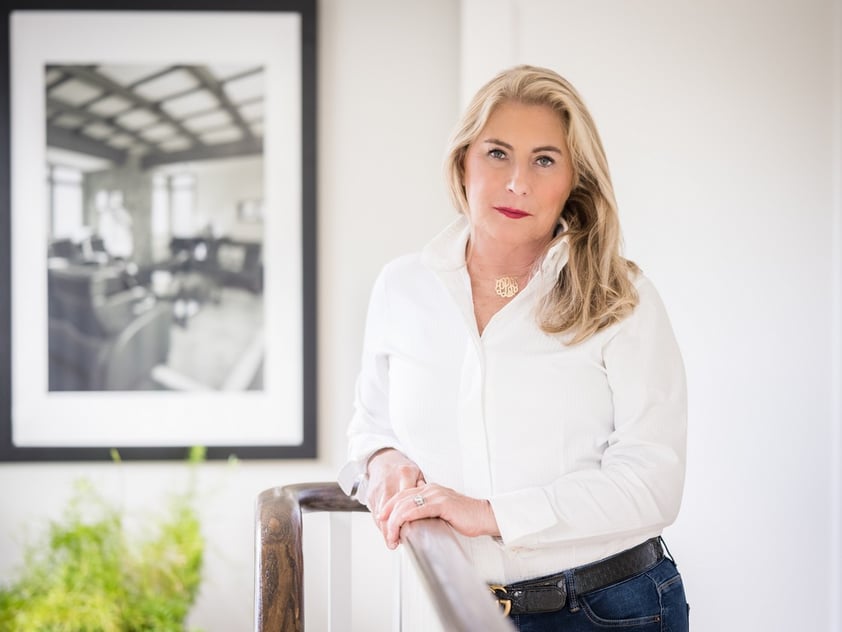 Pat Kennedy Lahoud is one of the top luxury brokers in Litchfield County. Pat was voted one of Litchfield County's "Most Influential People by Litchfield Magazine" along with her husband, Joe Lahoud, a 14 year Major League Baseball veteran where he played for the Red Sox, Kansas City Royals, Milwaukee Brewers, California Angels and Texas Rangers Clubs. She has personal connections with high end brokers in New York City, globally and a portfolio of diverse clientele including celebrities, professional athletes and business icons.
Pat joined William Pitt Sotheby's International Realty in 2001 and is passionate about the global reach and intuitive marketing that she is able to harness to gain leverage for her clients. She has represented and sold many significant local properties including the Historic Colgate Mansion, the highest sale in Sharon, CT in 2014, Grey Rock Lake Waramaug estate and currently listed Hill House in Northwest CT, currently on the market at $17,500,000.
Thirty years in the International travel industry gave her the skills to understand people's needs and respond accordingly. Through all that travel she also developed a serious interest in architecture and design which she has applied to decorating and designing homes for herself, clients and friends for many years. Pat remodeled an 1808 antique residence and later designed and oversaw construction of her fabulous shingle-style home overlooking Lake Waramaug and the Hopkins Vineyard. Both homes were published in three home design magazines.
Pat has a long-standing history of supporting the community and feels it is especially important to give back. She was past chair of The Lake Waramaug House Tour benefiting New Milford Hospital and The Lake Waramaug Task Force. She has also championed supporting area schools attended by her children including Rumsey Hall School, The Gunnery, and Avon Old Farms. Pat is also a past Director of the New Milford Board of Realtors. She has been active as a member of Ridgewood Country Club, Lake Waramaug Country Club and the Daughters of the American Revolution (DAR).
She resides in Litchfield County with her husband, Joe, and two large dogs. Her two sons reside in Boston, Massachusetts and Miami, Florida.
#1, Sold Dollar Volume Company Wide
Diamond Award Recipient
#1, Sold Dollar Volume, Washington Depot
HVA Honorary Committee Member 2018,2019,2020 & 2021 Member | HVA Auction to Benefit the Environment
#Voted Most Influential Person of Litchfield County
Highest home sale in Woodbury CT 2020
READ

MORE

LESS
Born In

Midwest

Lives In

Connecticut

Interests

Animal Rescue, Boating, Golfing, Skiing, Traveling, Cooking
READ

MORE

LESS
Agent Designations
Certified Buyer Representative
Seller Representative Specialist
Accredited Buyer Representative
Certified Residential Specialist
Senior Real Estate Specialist (SRES)
Resort and Second Home Property Specialist
Licensed Real Estate Salesperson
Certified Negotiation Expert
Certified International Property Specialist
Farm and Ranch Specialist
My Awards
#1, Sold Dollar Volume Company Wide
Diamond Award Recipient
#1, Sold Dollar Volume, Washington Depot
HVA Honorary Committee Member
#Voted Most Influential Person of Litchfield County
My Specialties
Zillow Premier Agent
Luxury Country Properties
Primary and Second Home Buyers Agent
Testimonials (13)
Pat was excellent in all respects. made the process simple and straightforward recommend without hesitation Jeffrey Hill
Perfect Realtor now friend! Pat has helped me buy and sell. She is professional and handles each transaction with ease and a personal touch. I had a tough house, very old antique, to sell and she was great. Roger Bailey
Pat Kennedy Lahoud is the consummate realtor. She is professional in her demeanor and very knowledgeable regarding the properties she is handling. Her warm and outgoing personality make it so easy to communicate with her and she is readily available to answer any and all questions. Pat is a closer! She will go the distance to sell or help you purchase a home that will suit your needs. She is tireless in her efforts to complete the deal and her expertise and innate ability to work with all parties makes the closing seamless and enjoyable. She is truly the person you want if looking to buy or sell a home! Ruth Eren, Seller
Pat Kennedy Lahoud is hands down the most professional, competent, and skillful professional agent we have encountered in our five year home search. She is the reason we have our dream home today, and can't recommend her services enough. No lies, no patronizing, no kidding. A breath of fresh real estate air. Ann - NBC
Pat will always go the extra mile for her clients! She certainly did for me! Her knowledge of the area and everyone around here is invaluable. Her expertise in real estate and her amazing sense of humor made selling my homes a breeze. I'd recommend her to absolutely anyone. Elizabeth
Pat has represented my properties for many years. She is engaging and sincere and tapped into the artery of Litchfield County society. Her client base ranges from Manhattan to Montauk to Sharon, CT and her professionalism stands out amongst the real estate crowd. Her charm wins over buyers and attracts more. G.B
I have worked with Patti on several property/estate purchases and on one sale. Pat is the ultimate professional, timely and responsive, and takes her customer's priorities to heart, as she works to either find the perfect property or sell one. She is a Litchfield County expert having sold properties in every part of the county over many years and thus has an extensive network and great knowledge base to assist her clients. Patti assisted on the purchase of my property at 47 West Shore Road, in Washington, CT. Patti was diligent in the pursuit and negotiations, and then instrumental in the closing process, including through the actual closing documents. Patti has been a wonderful information source as I have contemplated various real estate moves and mixes in the right level of humor, insight and financial acumen to add value to the pursuit. I give Pat Lahoud my highest recommendation. Keith
Perfectly professional, yet showed us such warmth & genuine interest in our search. Ron
I have had the pleasure of knowing and working with Pat Lahoud for many years. I first met Pat in connection with the purchase of a hospitality property in Litchfield County by my firm. Since then, Pat has gone far above and well beyond what one would conceive of the responsibilities of a real estate professional. She has been incredibly helpful in providing relevant market information and key insight. Her knowledge, advice, and communication have been invaluable. I have, and would absolutely continue, to strongly recommend Pat to professional contacts, family, and friends. Steven B.
Pat is considerate and a very caring person. She has been super responsive to our family's needs, We believe she is one of the finest agents we have ever met.. thank you pat!! Susan
Pat was instrumental in getting the seller to accept our offer which was below asking. Pat helped to make the experience of buying a second home very pleasant. Pat also helped us buy another home in 2014 and once again made the process very simple and pleasant. I have and will recommend Pat to anyone that asks for a Real Estate Agent referral. Rick
We had an extraordinary experience purchasing a home in Warren with the invaluable help of Ms. Patricia Kennedy-Lahoud.After having spent over five years looking for a home in the Litchfield area and experienced the manipulation of numerous real estate agents, left us prepared for the same treatment that real estate trade has become infamous for: deception, misdirection, manipulation, serious omissions, etc. We had lost all hope. Feeling most brokers were a hindrance rather than facilitators in an industry where information gets more available and transparent by the day.We were frustrated to the point where we decided to work only with a lawyer, and whatever listing agent we had to.Then we met Patricia. To our surprise and delight, Pat proved to be transparent, enthusiastic, solution oriented, a listener, who immediately understood our needs blazed the path to success. It was like we had an old friend, who happened to be a real pro, showing us the neighborhood. Facilitating the process. Speeding the learning curve. Weaving diplomacy. Running in advance of every detail. Throughout she treated us as if we were buying a 20 million dollar home, not a 200 thousand one. We felt respected, valued. Our new home in the country will be with us for a long time. So will the memory of Ms. Kennedy-Lahoud's conduct, professionalism, kindness and true class.The real estate industry is changing fast. Ms. Kennedy-Lahoud is that rare agent who is already in tune with the industries future. We feel tremendously lucky to have had her on our side. Katia Zero & Adam Crane
Pat Kennedy Lahoud in the News